 Posts

11

Joined

Last visited
miamimusicman's Achievements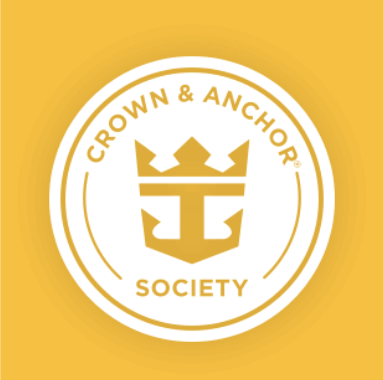 Gold (2/7)
3
Reputation
I was in Belize literally yesterday. I had a group of students from my school. We booked a third-party cave tubing excursion through a company called "Butts Up." They picked us up outside the port (Terminal 1 to be specific). They took us out to the national park and guided us down the river. The nice thing about them (besides being locally owned) is that they carry the tubes for you. All you need to carry is a helmet and life vest. Also, whereas the cruise line tour exited the river as soon as the cave was done, with this company, you kept floating down the river a little further. To answer some previous questions, 1) I wore water shoes and was fine, and 2) we didn't need to swim. You do wade across the river a couple of times on your way to the starting point, but then it is a relaxing ride down the river. At the conclusion of the tour, they provided a chicken tamale for lunch. It was only $35 for cave tubing only (you can add on zip lining or ATVs if you like). I highly recommend it (it was my students' favorite excursion on this cruise). Check out their website at cave-tubing.com.

I just went to Roatan (though not with Royal . . . ?). We did Tabyana Beach in West Bay. The price was right (only about $40 per person), and the beach was great. It's more rustic than some others, but that is appealing to me personally. Snorkeling tours and gear rentals are available right there, and a short walk down the beach are places where you can rent jet skis, get a banana boat ride, book a glass bottom boat, etc. It was the best beach we went to on this cruise.

When I was in Nassau with my family (wife and two young boys), we planned to do it on our own. However, outside the terminal we met Tyrone Wilson who offered us a tour for $20 per adult and $10 per child. He took us to a run cake bakery, Atlantis, the Queen's Staircase and Fort Fincastle, Greycliff Chocolatiers, and the John Watling rum distillery. On the way back, we were driven past the straw market which we walked to once the tour was done. It was about two hours. We enjoyed it, and it was much more reasonable than the cruise line offerings. Here's a link to my review on Trip Advisor that also has contact info if you're interested. https://www.tripadvisor.com/ShowUserReviews-g147416-d8685939-r554059170-Tyrone_Wilson_s_V_I_P_Taxi_Tour_Services-Nassau_New_Providence_Island_Bahamas.html

Hi, all! I'm appealing to the collective intelligence here. My wife, two sons (ages 6 and 4 at sailing) and I will be visiting Falmouth in March 2018. I've been researching excursion ideas, but I've found none that really appeal. I'm hoping you can help. My wife is not really a beach person, and with the ages of my kids, I'm not sure that an action/adventure excursion is right for us. Most of them have age limits that would prevent our youngest from going. I'm also concerned that my children would not be terribly entertained by a cultural visit. Does anyone else have brilliant ideas that would appeal to younger children but not necessarily include a beach? So far, my favored option seems to be a day pass to the Hilton Rose Hall resort (mainly for the pools with waterslides for my two little bundles of energy). However, I'm curious what else might work well. Thanks in advance!

Matt's right. Uber or Lyft are probably the quickest and easiest. Expect to spend about $30 to $40. There are also taxis at the port, but I don't have an estimate of cost. If I were doing it, I would definitely go with ride sharing. Also, while it is technically possible to get to South Beach on public Transit, it would require at least three transfers and take an incredible amount of time. Broward County and Miami-Dade County each have their own transit systems that don't interconnect very well. And, it's mostly Slow-boat-to-China busses.

Just noticed that there are itineraries through April 2019 on the RC website. Have at it! EDIT: On further investigation, it looks like just Symphony sailings so far . . .

Hi, all! My sister-in-law is turning 40 this year and looking to book a cruise for Thanksgiving to celebrate. I'm trying to subtly steer toward Royal Caribbean (partly because I want to build up my C&A status), but they are not tied to any particular line. However, one line they are looking at is Celebrity, which is owned by Royal Caribbean. So, my question is, is there any reciprocity between Royal Caribbean's Crown & Anchor and Celebrity's Captain's Club? In other words, could I apply the nights/points from a Celebrity cruise to my C&A status? Thanks!

Duly noted. We were on Deck 8 in a promenade view room, (8559, for what it's worth). Our stateroom attendant surmised that it was a foreign object in the system. However, that could just be an excuse . . .

Just sailed Indy last weekend to Cozumel. I will echo some of monorailmedic's comments. My wife and I loved the ship, but we too found the Windjammer less than stellar for breakfast and lunch. We ended up eating most of our meals in the MDR. We loved the chance to sit and relax for a meal and also to meet some of our shipmates. And, we found the quality of food in the MDR to be far superior to the Windjammer. When they talk about the toilets being finnicky, they're right. On the last night of our cruise, the toilet in our stateroom wasn't working because someone in an adjacent room decided to try to flush something they shouldn't have . . . Embarkation was great - we were on board within about half an hour of arriving at the port. Disembarkation, however, was not so smooth. We had to walk down from the fourth deck fighting a crowd the entire way down. Then, we had to wait in a long line to clear customs. There might have been multiple ships all arriving at the same time, but this was by far the least pleasant part of our trip (and not just because our vacation was finishing). Port Everglades is the only cruise port to offer Mobile Passport customs declarations. Download the app (if you're comfortable with it) and you will save quite a bit of time going through customs. The shows we had were good. Grease was an excellent production. We found the Solarium pools quite crowded for our sailing. Could have been something to do with being a long weekend . . . My wife and I don't mind firm mattresses, so it was fine for us. Our service was excellent across the board. One of our checked bags was sent to the naughty room because of our power strip (we were not alone in committing this sin, by the way.) It was confiscated and held until the end of the cruise. (By the way, should power strips be in carry-on bags to get through security? We ended up not really needing it, but would prefer to not have the inconvenience of having to traipse down to deck 1 to retrieve our bag next time . . .)

I just sailed Indy last weekend, and I must say, while I'm vegetarian, I did look for the honeystung chicken in the Windjammer on embarkation day and didn't see it. It was mostly burgers, hot dogs, etc. Maybe I just missed it, or maybe Indy was the last holdout and has now given up . . .

I've lived in Miami for the past 15 years (can't believe it's been that long . . .). I would agree with others above - South Beach is a tourist trap. The beach is OK, I guess, but it's primarily tourists who go there. Locals tend to go to Key Biscayne (Crandon Park or Bill Baggs State Park) for the beach. I realize the threat of Zika, but I would say that Wynwood is a cool area for local restaurants and nightlife. Wear bug repellant. Also, I would recommend looking at Little Havana. Great cultural opportunities there as well. Coconut Grove is nice also. It's south of the port but has it's own special vibe. There is a Ritz Carlton there as well as a Residence Inn that is in walking distance to shopping and restaurants. Check out CocoWalk and Streets of Mayfair for shopping.