 Posts

43

Joined

Last visited
Shelly's Achievements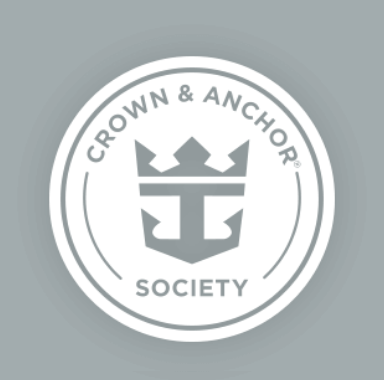 Platinum (3/7)
13
Reputation
26 days until Oasis of the Seas!!!! We went on Oasis in 2015 and my husband won the belly flop contest, he wants to know if they are still doing that? He is pretty sure he can win again. LOL Also, do we need a day pass to go to Margaritaviile in Nassau, we just want to go to the restaurant not the resort.

I am sailing on May 22, 2022. Final payment is due April 22 but check in, is on April 6. Will final payment need to be made to before check in?

My husband and I will be on the Oasis of the Seas, on May 22, 2022. This is also our 30th Wedding Anniversary. I think it would be fun to be on that Game show. How do you sign up?

My recent experience... On July 29 we were schedule to fly from Buffalo, NY at 8:00AM to Fort Lauderdale landing at 11:00AM, boarding Oasis of the Seas on July 30. When we arrived at the airport at 6:00 AM we were told our flight was cancelled and they could reschedule us to arrive in Fort Lauderdale the following evening. Getting us there after the ship would have left port. That was the only alternative Southwest gave us. We walked over to Jet Blue and they got us to FL at midnight the same night. 20 hours in an airport and planes was not fun. We had to pay ridiculous money to get us there but had we been flying the same day as we were to board ship we would have missed it. Change reservation and fly the day before.

We are sailing in 4 days!! Some of my family is going and some are not able. If we have an emergency at home how would the family members be able to get in touch with us?

Glad I asked the question. We are not trying to offend anyone. We just want to enjoy our cruise and we obviously were not clear on the dress code. We didn't want to get there and find out we couldn't eat in the MDR because we didn't even bring the right clothing, so thank you everyone for your responses. I agree WAAAYTOOO I do not want to be embarrassed and asked to leave.

WAAAYTOOO, I think I bought the one you had posted here a few weeks ago. I am not completely understanding this... so those aren't allowed on the ship anymore?

Ok, I hear what you are all saying and have talked with my family. You all say no shorts in MDR, is that every night or just formal night?

Can we get the lobster in any of the other restaurants that we don't have to dress up?

Next question from my sister... We aren't dressy people... Can we get away with our guys wearing cargo shorts with collar shirts... Sandal's?

On Oasis in 9 days. So excited!!! Is there a lobster dinner night and is it a formal night?

Hi Friends! I am 32 days away from our cruise date on the Oasis! My question is this. I have completed the online check in and printed my sea pass, but it still says print sea pass. Is this ok? Plus it says the guest vacation documents are not available yet. What does this mean? Is there something else I should be doing or should have done that I missed?

The email my Mom got said the cup will be in her room.