Posts

29

Joined

Last visited
Recent Profile Visitors
The recent visitors block is disabled and is not being shown to other users.
Tia's Achievements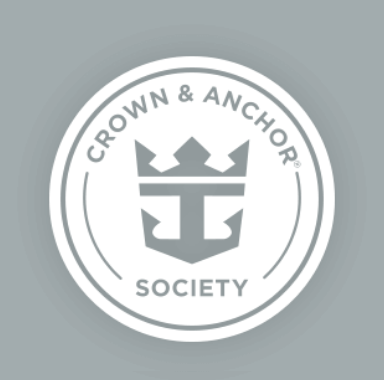 Platinum (3/7)
18
Reputation
awww that's very kind of you! Thank you! I just got back today. I had left very early on the 13th so I am not seeing messages until today. lol. Thanks again

Just got back, that's exactly what I did. It worked out fine. Thank you!

Hi.. I just back back, I left on the 13th and didn't see your reply. Sorry! I didn't get the key. Getting off the ship was total pandemonium! LOL But it could have been worse for sure. Maybe for next time I will look into more seriously. I didn't have time and I had spent as much as I had wanted to lolol. Thanks for the advice!

I checked and the Key is a bit pricey for me at the moment, but maybe next time!

Tia reacted to a post in a topic: Confused and Worried, gratuities on included meals??? Anthem 11/13/22

oh that's amazing! I wasn't planning on the Key. I will look it up again real quick!

That's what I was wondering. I thought the terminal had a waiting lounge. It says as a gold member you can sit and have free coffee and whatnot. But I can't find that info now. Do you know if something might be close by?

If anyone is driving back towards or near to White Plains, NY can you let me know if you might have room to bring me back to the area as well? I didn't realize the last call to get off ship was 8:45. My cousin is supposed to get me but it's extremely early for a long drive and I really don't want to make him come on little sleep. We are not morning people. lol. I hate to ask but I figured I may as well put it out there! Thanks soooooo much in advance!!!!

Thanks so much! So they get the luggage the night before .. also good to know!

oh wow, thank you! That gives me an idea. 8:45 is super early for us but very good to have the heads up. I might see if I can find anyone driving back towards my area on the ship. My cousin will have a hard time leaving that early on a Sunday. I will likely need help with luggage so I will set it up accordingly. Great to know! Thank you!

Hello again! I just realized (leaving on Sunday) that I don't know anything about getting off the ship to get picked up. My cousin is coming from 1.5 hours away and I have no idea what to tell him. I won't have wifi to text him once I leave. Neither of us are morning people so I wonder how late I can get off the ship? Has anyone done this recently? The app shows a 6am arrival Thanks!

I wonder as I look through my calendar for this Sunday's cruise if I should consider tipping for things like freebies in the spa. They do mini facials and things and have champagne on offer (yay!), do you tip for events like these? Thanks!