 Posts

14

Joined

Last visited
Recent Profile Visitors
The recent visitors block is disabled and is not being shown to other users.
Jordyn's Achievements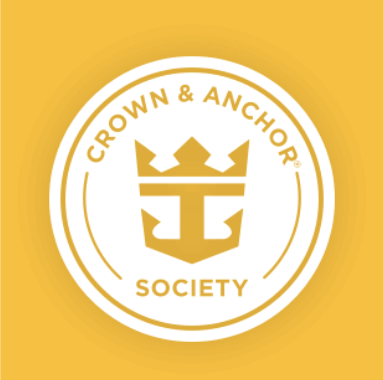 Gold (2/7)
6
Reputation
AshleyDillo reacted to a post in a topic: xSAILEDx Quantum of the Seas - August 22, 2022 (Alaskan NO Glacier)

WAAAYTOOO reacted to a post in a topic: xSAILEDx Quantum of the Seas - August 22, 2022 (Alaskan NO Glacier)

We are happy with ours! Quantum of the Seas. Deck 12, midship close to the elevator. Not an obstructed view or anything. Not sure if we just got the luck of the draw but we are very happy and saved quite a bit of money in the end

Thank you for this! This is what we ended up booking.

We booked this before. They showed up when we got the whole information packet with our luggage tags and everything!

Honestly have been waiting for this to happen. Just because I know other cruise lines have dropped Skagway from their itinerary out of concerns for safety. We have the train booked as well but I have heard it's completely shut down for the season because of the rockslides. Not sure if this is accurate. Royal hasnt said anything and hasnt cancelled the excursion yet

Can I ask how much an uber from port to the airport ran you? We were looking at the RC shuttle which is around $60 for both of us because my husband is worried it may be difficult to get an Uber with everyone getting off the ship at the same time.

Jordyn reacted to a post in a topic: xSAILEDx Quantum of the Seas - August 22, 2022 (Alaskan NO Glacier)

Agreed the compensation is disappointing. Cruise Hive had just posted that earlier sailings were getting a full day of cruise fare, per person, refunded as on board credit. Not sure why our sailing has not been offered this as well. Congrats on your Royal Up Bid though! We have a balcony room so things aren't all bad for us either haha!

Rebooked this sailing after we tested positive for COVID before our previous booking on Ovation in July! This is our (delayed) honeymoon cruise! We are so excited to see Alaska for the first time. Sad about missing the glaciers but excited for Ketchikan! For some reason my husband has a boarding time at 11 and I have a boarding time of 12:30. I keep checking back to see if I can change it but if not, just going to see if they will just let us both board at 11:00. See you all there!

Figured someone in this thread might know - We cancelled due to COVID. We got the refund back for the cruise and for all the add ons. But not for the deposit. Is the $500 deposit not refundable? We booked back in February before the March 31st date if that matters. Thanks! Side note: We called and cancelled on Tuesday last week and by Friday, the refund was posted to our card.

I am looking forward to Ketchikan! We know we will be seeing Mendenhall glacier as well so we are still happy!

This wasnt meant as a complaint about Quantum. It was just a question about previous information provided. We are happy with whatever itinerary RC takes us on. We have never been to Alaska anyway, so anything is a first/new experience.

We are sailing on Quantum on August 22nd. We were just informed we will be going to Ketchikan instead of Icy Strait Point and skipping Endicott Arms and Dawes Glacier. However, our compensation is only $100 (balcony room). Wondering why the earlier August sailings are getting full days' fare per person in cruise credit but our sailing is not?

My husband and I were supposed to go on our Alaskan honeymoon tomorrow but tested positive for COVID. The woman I spoke to from RC said all of our extras (add-ons) that we purchased will also be cancelled and refunded. We had originally bought 2 of the Alaska blankets. Now that we have rebooked for August, these blankets can no longer be purchased for our sailing. I emailed RC to see if there is something we could do. But does anyone know if there is a way around this or if perhaps they sell the blankets on board? Feeling kind of bummed but our new sailing has a balcony room instead of an ocean view window so its not all bad! Thanks!