 Posts

11

Joined

Last visited
Recent Profile Visitors
The recent visitors block is disabled and is not being shown to other users.
LanceRomance's Achievements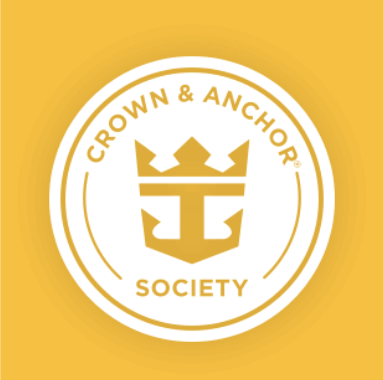 Gold (2/7)
6
Reputation
I recall reading this somewhere, but I could be dreaming. Is there somewhere on the app where you can view the cruise activities or daily activities of the cruise before yours to have an idea what activities are happening on what night. It would help better plan nights, and know what nights to make reservations for shows before getting on board.

How close to sailing are you advised of your room number, or location. How is this advised does it just appear on your app or check in page? If you get an undesirable cabin location how much wiggle room do you have if any to ask for another?

I know there used to be a "Wine Package" many years back, and it disappeared as the drink packages took force. I thought I saw recently someone message that the wine packages had made a return, and were being offered on day one of the cruise. Can anyone confirm or deny if they have seen this?. If so any information on what the prices were, or what the package entailed.

What are people's experience with sold out tours. Does more availability come up later? Do they make spots available to book while on board. Or is it a case of once they are booked up, it is gone, and no spots will become available unless there is a cancellation?

Yes we fully plan to do this, but not to sound like complete alcoholics, but we plan to have wine with dinner each night, and on a 9 night cruise those two bottles we bring only cover us for 2 nights.

Great tip thanks I did not know this.

Does anyone know if the wine list is the same for all ships across the fleet? Is it maybe the same depending on ship class, or maybe its based on the sailing port? How often is the wine list changed? Does anyone have a picture of the wine menu from a recent sailing. Thanks.

Hi Fiona. Thanks for the information. Would it be possible to share the Cruise Compasses that you have collected at the end of your trip. Would love to see what activities and entertainment is being offered.

As an update. I checked a price of a cruise on Monday pre sale... and today with their "Greatest Deal Ever".... exact same price.... shocker.

Does RC usually run "Black Friday" deals?

Morganno reacted to a post in a topic: Harmony of the Seas Experience - 8/22 - Barcelona/Florence/Pisa/Rome

crabkitty reacted to a post in a topic: Harmony of the Seas Experience - 8/22 - Barcelona/Florence/Pisa/Rome

First off let me include my gratitude for all the wonderful updates you have provided to us with future sail dates. It helps ease some of the stress of the unknown. I have some follow up questions of my own. 1. For daily temperature checks, I was under the impression this was for only non-vaccinated guests. Are you confirming that all guests regardless of vaccination status had to have daily temperature checks? 2. For testing it is my understanding that no test has to be taken before arriving to the terminal. That the only test you had to take or show evidence of is the negative result taken at the terminal. Basically asking do I need a negative test before arriving to the terminal? 3. I was wondering if you took home copies of the Cruise Compass? If it would be possible to share in this forum we would all be appreciative of this to see what activities are being offered. I think I saw on the August 15th cruise there was no musical. But have seen crew hired for a Grease musical that may not have started yet. 4. The other thing that I found surprising on the August 15th cruise compass I saw was that there was live music, but a disclaimer that there was no dancing. That you had to listen to the music and remain seated in your chair. Can you confirm if anyone was up dancing, or was it only chair swaying during the music. 5. Can you advise which excursion you went on where you didn't go into the church, and not required to "cover up" was that the one in Florence. As that disclaimer was on the tour we booked as well, and we assumed it was because we were going into the Duomo. Thank you again in advance for the wonderful help.