 Posts

53

Joined

Last visited
Recent Profile Visitors
The recent visitors block is disabled and is not being shown to other users.
Ken Edgar's Achievements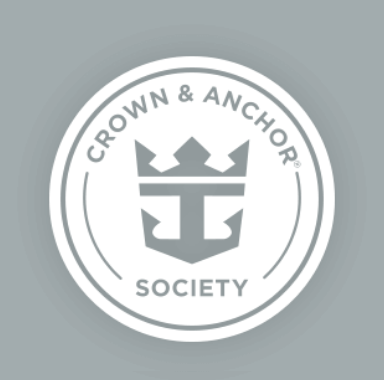 Platinum (3/7)
16
Reputation
Think I found my answers here: https://www.portvancouver.com/cruise/passenger-information/ Seems earliest is 10AM but maybe that will work anyway as long as we dont have to wait long on the Avis shuttle.

We have a rental car in Vancouver and plan to return it to the Avis downtown that is only a few blocks away from the port. Supposedly they have a free shuttle to the port. I am trying to figure out the best option for dropping our bags. Rather than have to lug them into Avis (4 bags) and onto the shuttle, was thinking to drop them at the port before I return the car. What I'm not sure about is 1st off is there a short term parking for us there to drop our bag and 2nd can we drop it off early? We have the 1st time slot for check in (11 AM) so we would have to drop it off by 9:30 or 10 to get over to Avis and back in time to check in, not sure if its open this early for drop off.

So we are booked on the 1 way North bound Alaska cruise from Vancouver to Seward this Friday. Today we got an E-mail from RCL It says that ArriveCAN is needed as the sailing 'leaves and returns' to Canada. We have no Canadian ports scheduled other than the one we are leaving from. Is it saying this is required as we might be passing through Canadian waters, or might cross over during a shore excursion in Skagway? Otherwise, the ship will be returning only with another set of guests so not sure why it would be required. Not even sure what I would put on the form for destination. I think it more likely that RCL os just made a mistake in sending this E-mail out for the 1 way sailings. They were also wrong about Canada requiring ESTA for green card holders. On this one I kind of understand as the requirement was dropped only a couple weeks ago. (4/26). Still seems RCL should be more on top of the ever changing requirements then they are. Dear Guest, We're so excited to welcome you onboard for our Canada & Alaska sailing! Before you head to the cruise terminal, we have some important reminders. ArriveCAN Since our sailing leaves then returns to Canada, all guests – including Canadians – will need to complete the mandatory ArriveCAN travel information form prior to arriving at the cruise terminal. Guests, or their legal guardians, can complete the form for free at the ArriveCAN website here or via their app available in the AppStore or on Google Play. This form needs to be completed before boarding, and we highly recommend completing this at home since Wi-Fi connection in the terminal is not dependable. Once complete you'll need to print or show the QR code provided at boarding.

Thanks for the clarification. We are on the same cruise next Friday but are flying into Vancouver. Was wondering if we needed another entry to get on the ship. Still wondering about the shore excursion in Skagway back into Canada and if needed guess its easy enough to do on same day. Maybe we will see you on the cruise. I'll be the big guy with cute small Filipino wife

Did anyone figure out if we needed to do the Arrivecan if we are departing Vancouver on 1 way Alaska cruise with no other Canadian ports. Obviously will have to do it before flying into Vancouver a couple days prior to the cruise, but I have heard mixed messages if we need do it for Embarking on 1 way cruise to Alaska. We do have an excursion into the Yukon scheduled from Skagway and suppose we will need to do it then. Hopefully the cell signal from Skagway will be OK to accomplish that the morning off, or perhaps we will try from the port prior just to make sure.

Toby reacted to a post in a topic: Alaska - Cancellation of White Pass train shore excursions in Skagway - July 2022

Has anyone considered doing laundry at a port call? I know, probably terrible idea to waste valuable time just to save a few $$. Was just wondering if there were places you could drop it off quickly when leaving the ship and then pick it up when getting back on. Anyone familiar with such services in Alaska? Just trying to decide if I can cut my baggage.

I just got my Phillips recall replacement a few weeks ago. It is an older unit than what I sent to them. Presumably they will now refurbish the one I returned and maybe your wife will end up with it. I think mine was prioritized due to me using the So-clean ozone cleaner. I normally dont use the humidifier here in Texas and only bring it when going to a dry climate place. I had not planned to bring it with me to the Alaska cruise since I figured it would also be humid there but recently just went on a work trip to Fairbanks and was wishing I had the humidifier so maybe Alaska is not so humid after all.

This was part of an E-mail they sent me after booking and just a couple weeks back. Clearly they plan to go into Canada. Of course we know its possible since we are departing from Vancouver. I think the train just doesnt want to deal with checking vaccination cards, ect. Thank you for booking with Southeast Tours! We are operating tours into Canada! They are no longer requiring a negative COVID test to enter the country, so that is good news. They are still requiring proof of vaccination, so make sure everyone in your party has their proof of vaccination as well as passports. Your tour will meet at our office in the popcorn store. Because of the new rules entering Canada, we need to make sure all paperwork and documentation is accounted for with each guest.

I am also wondering about this? We are on an Alaska cruise in couple weeks 1 way from Vancouver to Seward. Does ship time switch to Alaska time once it departs Vancouver or does it stay on Pacific time.

Is the potable water from the bathroom sink not safe/good to drink? I've never been a bottled water type of guy and as long as I can get it from the sink will be fine.

Anyone know what shows are being offered this season on Alaska Radiance sailings? Maybe someone on board could post a Compass? If not, I will when I go in 2 weeks.

1st time cruiser here. How practical is it to come back on for lunch and then leave again (assuming in the nearby vicinity). Just trying to save some money since lunch is included but not if it is going to take hours out of the day to board and get off again.

We booked the deluxe Yukon tour through this company. https://www.southeasttours.com/ While it is a bus and not a train, it does have a stop at the dog mushing camp. I got an e-mail from them verifying that they are indeed operating this season. All of July seems still available on the booking calendar but you might check with them due to your large group size if interested. I had E-mailed and got a reply back the next day.

Check your math here, I think you will need to test on the 11th or after if your cruise departs on the 13th. It is no more than 2 days before for vaccinated people using the Antigen test. For unvaccinated kids, they need a PCR no more than 3 days before but the E-med test with Navica app you are discussing above does not satisfy the requirement for them either as it is an Antigen test.

Yep, I went to the drive through testing spot the day after I 1st tested positive on home test and she didnt swab back very far in my mouth so the PCR came back negative. This morning I have another appointment and will opt for the nasal swab instead (this place gives you the option for either), but my at home antigen test this morning is also testing negative to issue may be moot.