 Posts

6

Joined

Last visited
Recent Profile Visitors
The recent visitors block is disabled and is not being shown to other users.
CCI's Achievements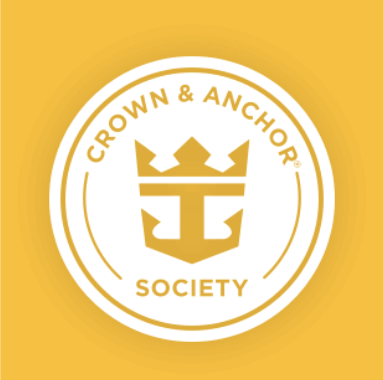 Gold (2/7)
5
Reputation
Thank you all for your input. Twangster, I tend to believe you are right in regards to the recent spike and they will tighten things up again, so that may be my answer. I will not get a refund after my final payment, but will get a FCC. I hate that I must make this decision, as I have never sailed on RCCL and sailing on an Oasis class ship is at the very top of my bucket list and has been for a couple of years. So close....

I spoke to my TA yesterday in regards to RCCLs masking protocols which seems to be dictated by the CDC. From the RCCL website "When indoors, CDC guidelines require all guests 2 and older to wear masks unless they are actively eating or drinking." I have to make my final payment on my Oct. 24th cruise by Monday and am hoping someone who is/ has been on a cruise in the last 3 weeks could tell me if the crew is enforcing the wearing of masks. Ive seen a few videos on Youtube that were a bit inconclusive, although I did see the CEO taking photos on a recent cruise with guests and none were wearing masks. If masks are required and enforced, Ill cancel for my full refund. Any help would be very much appreciated.

Just sent a test to make sure I did it correctly. Let me know if you got it and it wasn't published broadly.

Wassytooo is there a means to private message you? I have some info for you in regards to Covid. By the way, we are also in the process of building a house. For us it's delay after delay.

No false positive.. She definitely has it, but neither of us are experiencing much symptoms. We both feel like we have a cold, and not even a bad one. I have lost my sense of smell but still have a sense of taste. She has lost neither. The cruise insurance requirement irritates me, but I usually take out insurance anyway. I just got off the phone with the Florida Dept of health for our county (Okaloosa) and took the opportunity to ask a few questions, such as, why would my wife get it after full vaccination? How much do we really know about natural immunity vs vaccination or having had the virus. At the end of the conversation, I surmised that we are still learning about it and so much of this is speculation. Do a little research (Im staying away from CDC or WHO, or even liberal news outlets) and Im seeing more that would support my stance rather than convince me otherwise.

Ive booked my first RCCL cruise for Oct. 30 out of Cape Canaveral and I hope Ill be able to cruise, but Im with you WAAYTOOO. I don't plan on getting the vaccine, nor do I think I need it. Latest studies show that those who've had covid don't necessarily need the vaccine and those with a natural immunity may not either. (https://www.healthline.com/health-news/new-study-determines-people-whove-had-covid-19-dont-need-to-get-vaccinated) Why are the cruise lines differentiating between those who've had the virus, thus now have the antibodies, vs those who've been vaccinated? Let me add that as. I sit in front of my keyboard typing this, Im quarantined and in my 6th day of covid. Now here's the kicker. My wife, whose had the vaccine (yes, both shots 2 months ago) also tested positive two days after me. We've found out since she tested positive that the vaccine doesn't prevent you from getting the virus (obviously), it just lessens the symptoms. Why am I being treated like a second class citizen?