 Posts

15

Joined

Last visited
Recent Profile Visitors
The recent visitors block is disabled and is not being shown to other users.
peacefrogdog's Achievements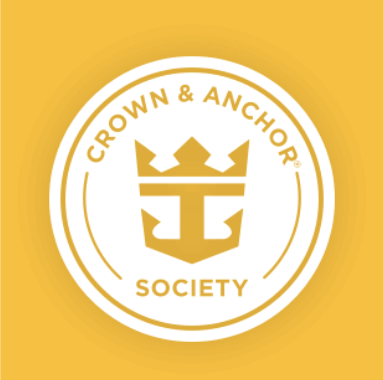 Gold (2/7)
5
Reputation
Hoping to book either a floating or beach cabana in CocoCay Beach Club as part of a delayed graduation gift for my daughter. However, it needs to fit within our budget which makes me a bit pessimistic because the two cruises we have booked are during prime sailing seasons (post Xmas 2021 and July 2022) and it looks like the days we are there there will be another cruise ship present (for Dec we are sailing on Indy, mariner is docked at the same time. For July we are sailing Mariner, Symphony (!) is docked). What has been the best price people have seen for either of these two cabanas? If you recall how far before the sailing you saw it, and the month of your cruise that would be great to help us predict whether it is likely to get a lower rate.

update: our TA got them to agree to switch us to the VP suite at the same price they were offering the GS. I guess if they were willing to charge us more to get our originally booked VP back, they figure they can charge even more to resell the GS we just gave up. Now just need the COVID vaccine stars to align.

Update - we waitlisted to be put on a VP suite. They got back to us today to say a VP was available, but they want to charge us $1800 more to effectively move 'down' from a GS to a VP. Crazy on so many levels. My TA is looking into this to see if they can just move us at the same price point, given all we are asking is to be in the original VP suite that we originally booked.

Thanks all - have asked them to put us on a waitlist for the VP. Great idea. It is clear royal won't 'give' us anything, and even doing a search for either balconies or the interiors near where the GS are located show they are currently not bookable (presumably because they're already booked, unless they are on hold for something)

In my situation, every RCI rep has said 5 in the GS is totally fine and that they will provide the roll-away no problem. What I meant about RCI not caring about fitting 5 comfortably is that the with the rollaway there, there isn't much walking space, there is only one bathroom etc. I.e. they don't care enough about all the concerns raised here about a GS not being comfortable for 5 (even with the roll away) to be a good reason to give us a complimentary upgrade to an owner's suite.

Thus far, through my TA we have: 1) inquired, and was outrite denied the next step up (Owner's suite), 2) said we will cancel our cruise if not upgraded, to which RCI said the GS is already an upgrade to VP (in financial terms only) and that they are already giving us the more expensive suite at the rate of a VP, as well as have allowed us to keep our refundable deposit despite being in the GS. My TA has talked to 5 different RCI reps so far. RCI seemingly doesn't care that the GS may not fit 5 comfortably as long as we pay. We are only Platinum level in C&A Society, so have little pull there. Other than continue to ask/threaten cancelling, anyone have other practical tips that would actually help us get RCI to give us a more suitable room?

update: My TA just got confirmation from RCI in line what everyone here thought: 1. there are no, nor will there be, pullman's in the GS. 2. No one in RCI can explain why the deck plans show pullmans.

Their Twitter feed is saying this as well. Very misleading! If we do this, we would be just using the GS to sleep. Hoping to spend most of our time then in the CL lounge and other areas. I'm actually more concerned about fitting 2 on the sofabed.

I'll keep checking the deck plans to see if they change. In the meantime, at least they've protected our refundable deposits even though we are now in a GS so I have until March 2021 to decide whether to cancel.

Here is what I see when I try to do a dummy booking. 1278 did have a * beside it before it got assigned to me. Appreciate everyone's thoughts and interpretation about this.

Through my TA, RC has flat out said no to a OS , and a 2-BR GS is not available on that sailing. The only offered us the option to pay an additional 1600 to upgrade to a OS. However, we currently have a refundable deposit registered (that RC agreed to allow us to carry over from our VP suite, even though typically GS are only booked using a non-refundable deposit). With still some uncertainty about COVID and the availability of a vaccine by then, not to mention not knowing how strict my country (Canada) will be regarding travel to the US by then, having the deposit remain refundable is important to us. My TA also spoke with 3 different RCI reps who each said there is definitely a pullman in 1278. I agree it isn't in the deck plan on the RC website and I too was unable to see any pictures of that cabin nor any GS at all that had a pullman. But when you do a dummy booking, a number of different GS are marked with a * that indicates a "3rd pullman available".

Yes, I realize that. Problem is RC considers a GS an upgrade over the VP, likely because of the balcony. No VP's available on the Navigator. However rather than ask them to put us in two balcony staterooms for example, we do want to try the suite experience because this trip is celebrating my daughter's graduation. Hoping to see some pictures or experiences to see how things will look.

My family of 5 was moved from a VP suite on Indy to a GS on Navigator. We were assigned 1278 which apparently has a pullman bed in addition to the sofabed. Does anyone have any pictures of what a GS looks like with the sofa bed pulled out and/or the pullman? Haven't found any online. Would also be interested in hearing experiences of fitting 5 in a GS. We are 3 older kids who will be aged 18, 17 and 17.