 Posts

27

Joined

Last visited
Recent Profile Visitors
The recent visitors block is disabled and is not being shown to other users.
peacefrogdog's Achievements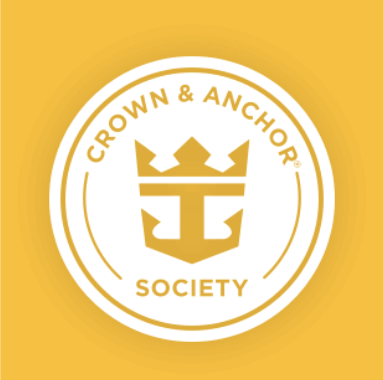 Gold (2/7)
7
Reputation
Unrealistic to expect hospitals to raise capacity the past two years when provinces can't afford to hire more staff let alone build new hospitals or ICU's. The capacity of Canada's public system can't be built up at all without significantly raising taxes! This is not to say that there isn't wastage of health care spending because there certainly is. But not enough to build new hospitals. I think someone, not sure who, has to make a call and decide that we as a society should approach COVID like we deal with the flu every year. Unfortunately some people do get sick and pass away from the flu every year, but we don't shut down society due to the flu - we just aim to prevent its impact. Aiming to completely limit spread of COVID is not realistic. Hopefully getting boosters will limit the likelihood that even as we get it, we don't get sick , most importantly those at highest risk.

How far is the walk from South Beach to the central part of the island where the Skipper Grill is located?

MamaShark reacted to a post in a topic: Anyone have the Allure bookings moved/confirmed to Wonder of the Seas today yet?

WAAAYTOOO reacted to a post in a topic: Anyone have the Allure bookings moved/confirmed to Wonder of the Seas today yet?

My sept 22-29/22 Allure cruise is still showing up as cancelled on my dashboard. Although my TA had sent an email saying we were being moved to Wonder - would be nice to actually see it in our account.

Trying to arrange transport from Port Canaveral to MCO through a limo service. Had been planning to self-disembark to give us as much as possible to make our 1 pm flight back home. I originally asked the service to pick us up at 8 AM at the port, but they questioned that early time and asked us to check with the cruise line to see whether it was possible. On our cruise itinerary, it shows us arriving at Port Canaveral at 7 AM. I realize that there may be some delays in being able to get off the ship due to customs and the like. What would you suggest as a reasonable time to expect to be off the ship if we self-disembark, so that we can meet our pre-arranged limo service to take us back to MCO? If it matters, the ship is Independence of the Seas, and it will be arriving back into port on December 31, 2021.

Have a cruise booked on Mariner and travelling with one of my son's friends who has celiac disease. I've read all teh posts showing the different GF options available in the MDR. I've also read that the Windjammer had a separate gluten-free section, that Sorrentos' can make GF pizze, CocoCay has GF burger buns and corn-based tortillas, and that in general the MDR staff is very accomodating. My questions are: 1. Especially to those who have sailed on Mariner very recently: since cruises started re-sailing, have their been any changes to the availability of GF options? I'm wondering specifically whether there have been any changes to Windjammer in relation to the availability of GF options. 2. If anyone has recent pictures of MDR menus that would be greatly appreciated. 3. Does the Dog house have GF options for buns?

Tony: after your test on the 25th, can you update us on the type of documentation Shopper's provides you and what type of antigen testing they do?

Do you have to be a concierge level guest to get the testing on board?

I'm wondering that myself. Doing a quick google, the PanBIO doesn't seem to be mentioned as being available in the US which tends to reference the Abbot ID NOW test. However the two tests look to be different, so I don't think it is just a naming thing for different countries. This is why I want to be as sure as possible that Royal will accept the results of the PanBIO test that Shopper's offers.

Were you able to find out for sure whether Royal accepts the rapid antigen test at Shopper's? I understand it is the Abbott PanBIO one.

My friend owns a Shopper's Drug Mart and said that they offer the Abbott PanBIO rapid antigen test that is administered by one of their staff/technicians. The RC website states: Any Abbott brand test administered on site by a pharmacy technician or other health professional is accepted. This includes the common Abbot ID NOW test administered by many pharmacies. The test provider must provide you with a proper results document (no handwritten notes). The way it is worded, it certainly seems like this should fit RC's requirements for a test. However I would feel more secure if someone from Royal explicitly stated that they will accept the results of the Abbot PanBIO test. My nightmare is to assume this , only to get to the port and be denied boarding because of a technicality or something specific to do with Canada. If this doesn't workout, my backup plan is to get a PCR test at the airport a couple days before, but I'd rather not have to pay that much!

Hoping to book either a floating or beach cabana in CocoCay Beach Club as part of a delayed graduation gift for my daughter. However, it needs to fit within our budget which makes me a bit pessimistic because the two cruises we have booked are during prime sailing seasons (post Xmas 2021 and July 2022) and it looks like the days we are there there will be another cruise ship present (for Dec we are sailing on Indy, mariner is docked at the same time. For July we are sailing Mariner, Symphony (!) is docked). What has been the best price people have seen for either of these two cabanas? If you recall how far before the sailing you saw it, and the month of your cruise that would be great to help us predict whether it is likely to get a lower rate.

update: our TA got them to agree to switch us to the VP suite at the same price they were offering the GS. I guess if they were willing to charge us more to get our originally booked VP back, they figure they can charge even more to resell the GS we just gave up. Now just need the COVID vaccine stars to align.

Update - we waitlisted to be put on a VP suite. They got back to us today to say a VP was available, but they want to charge us $1800 more to effectively move 'down' from a GS to a VP. Crazy on so many levels. My TA is looking into this to see if they can just move us at the same price point, given all we are asking is to be in the original VP suite that we originally booked.