 Posts

30

Joined

Last visited
Recent Profile Visitors
The recent visitors block is disabled and is not being shown to other users.
R yeo's Achievements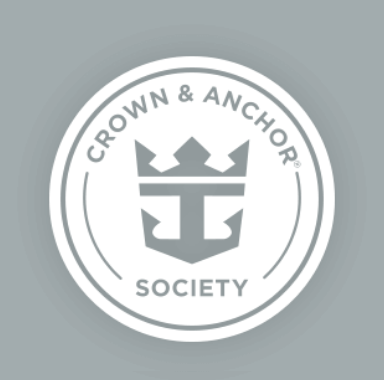 Platinum (3/7)
12
Reputation
ehw51 reacted to a post in a topic: Royal Caribbean Cruises launches Selling Beyond Covid-19 training

Royal Caribbean Cruises brands have launched a new suite of training modules on the RCL Cares platform designed to help agents to prepare sales mindsets and maximise their return to service following the Covid-19 pandemic. The 'Selling Beyond Covid-19' training comprises six modules, which feature the latest sales tools focusing on science, psychology and change management, alongside up-to-date research of the effects of prior recessions and crises. They feature videos explaining the process and thinking, and take roughly 90 minutes to complete. The RCL Cares hub was introduced by the cruise company in April and it offers information ranging from wellbeing support for families to links to UK government and ABTA advice to businesses, trade FAQs and contact details for sales support teams. The latest corporate messaging from Royal Caribbean Cruises, alongside details of the RCL Cruise with Confidence policy, are also available. RCL vice president EMEA, Ben Bouldin, comments: "When we launched, we promised we would – over time – update the hub with Group news and additional support measures, in line with the ever-changing economic and political landscape. "In just eight weeks we've already launched two content updates – 'Selling beyond Covid19' and a selection of guidance and advice from our partner 'everywoman'. "We hope this reinforces our ongoing commitment to our invaluable trade partners as we look forward to introducing even more relevant and timely content to our RCL Cares platform over the next few months." Celebrity Cruises vice president EMEA, Jo Rzymowska, said: "It's fantastic to see so many of our trade partners already benefiting from RCL Cares. We're seeing strong use of the site, and the feedback has been resoundingly positive – especially concerning its ease of use and the breadth of content available – from links to UK government and ABTA advice to our latest corporate messaging, alongside details of the RCL Cruise with Confidence policy. "There's something to help everyone navigate this unprecedented time." Visit rclcares.co.uk for more information.

Hoski reacted to a post in a topic: 40,000 crew still at sea. Some call for change in cruise-Caribbean relationship

40,000 crew still at sea. Some call for change in cruise-Caribbean relationship BY TAYLOR DOLVEN AND JACQUELINE CHARLES JUNE 14, 2020 06:00 AM Thousands of crew members are still stuck at sea more than two months after the cruise industry shut down amid the COVID-19 pandemic. BY MATIAS J. OCNER | TAYLOR DOLVEN After 80 days at sea, three transfers between ships, four canceled flights and one plane malfunction, Royal Caribbean Cruises music director Bruno Cruells finally touched down in his native Argentina on June 3, accompanied by 251 compatriots. Sitting behind the taxi's new plexiglass on the way home from the airport with his hometown whizzing by out the window, he felt relief. "I felt like I was finally safe somehow," said Cruells, 30, "like continuing from where I left before all of this happened." As more countries loosen COVID-19 travel restrictions, crew members are slowly making their way home. About 3,000 Carnival Cruise Line workers got off in Croatia earlier this month to catch rides and flights home across Europe. Smiling behind their masks, they posed for a selfie on the pier. Meanwhile, MSC has flown more than 1,000 Indian crew members home on charter flights from Europe and South America. Royal Caribbean also flew more than 1,200 Filipino crew members home last week from Greece, Dubai, the United States and Barbados. Still, at least 42,000 workers remain trapped on cruise ships without paychecks — some still suffering from COVID-19 — three months after the industry shut down. The drawn-out crew repatriation process has underscored the complex relationship between the cruise industry and the Caribbean countries its ships most frequently visit, and reignited the debate about whether countries are getting a fair shake from the industry. In February and March, cruise ships spread COVID-19 to islands around the Caribbean, accounting for half of the infections in Trinidad and Tobago. After the industry shut down on March 13, Caribbean countries turned ships suffering outbreaks away when they desperately needed a place to evacuate sick passengers and crew. Now, as countries struggle with returning cruise ship workers still testing positive for COVID-19, they are also wrestling with how to get the industry back up and running. Jamaica, Dominica, St. Vincent and the Grenadines and Belize in Central America have all reported positive COVID-19 infections among repatriated workers, in some cases after weeks without registering any new infections. Cruise companies say cruises will resume in August after the U.S. ban expires on July 24. Alfred Sears, an attorney and former member of the Bahamian Parliament, said the COVID-19 pandemic provides an opportunity for Caribbean countries to restructure their relationships with cruise companies to demand more investment in exchange for tax exemptions. "This pandemic will force us to ask some fundamental questions about how we do business," he said. "There ought to be a more balanced relationship." Only Barbados has allowed for crew repatriation flights from its airports on which thousands have been returned home to countries all over the world, including Cruells. At the start of the pandemic, the Bahamas, which serves as the flag state for many cruise ships, rejected requests to take passengers in and later, cruise ship workers. The country's maritime authority cited its limited resources and ongoing hurricane recovery as reasons why it could not do more. According to the Florida Caribbean Cruise Association (FCCA), the Bahamas government collected $54.2 million from cruise lines in 2018, mostly in $18 per-passenger fees. That year, the Bahamas paid cruise companies around $12 million to bring passengers to the country, an incentive Minister of Tourism and Aviation Dionisio D'Aguilar ended in October 2018. Carnival Corporation Chairman Micky Arison is the current chairman of the FCCA. Determining the true financial relationship between the cruise lines and the Bahamas — or any of the Caribbean islands — is difficult. Each nation negotiates its own agreements; some details are difficult for the public to access. D'Aguilar did not respond to multiple requests for comment. Anita Johnson-Patty, a spokesperson for the Bahamas tourism sector, said D'Aguilar was "unavailable to respond to questions," citing the country's upcoming phased reopening on Monday. The Nassau Guardian Business reported in March that the Bahamas government had facilitated $1.3 billion-plus in cruise tourism infrastructure and private island development by various cruise companies since 2017, based on data the publication compiled. D'Aguilar told the Guardian the investments were part of the government's focus on expanding the cruise industry. Cruise companies point to contributions they've made to clean up the Bahamas after hurricanes and investments they've made on their private islandsthere as proof of their commitment to the local communities. Members of the Royal Caribbean GoTeam help download supplies from the Empress of the Seas cruise ship at the Port of Freeport, Bahamas, on Thursday. Tugboats ferried pallets of water bottles, boxes of cereal and 10,000 hot and cold meals from the ship to shore in battered Freeport. Pedro Portal

[email protected]

"Cruising is an important aspect of the economy throughout the Caribbean, just as the Caribbean is an important part of the cruise industry," said Roger Frizzell, spokesperson for Carnival Corp. "Our investment in the Caribbean is significant and continues to be an important priority for our company." Carnival Corp. owns a shipyard in Freeport through a joint venture with Royal Caribbean Cruises Ltd. and the Grand Bahama Port Authority. "We have a long history with our partners in the Caribbean, and we are grateful for their collaborative efforts and their partnership throughout the years," said Royal Caribbean Cruises spokesperson Jonathon Fishman. "We look forward to sailing again in the Caribbean and continuing our productive relationship." Still, Frank Comito, CEO of the Caribbean Hotel and Tourism Association, said the cruise industry needs to do more to improve Caribbean destinations that have been so critical to its business. "Governments in the region have been wanting a more constructive dialogue with the cruise industry, with many expressing concerns about what they've perceived as strong-arm tactics by the cruise industry to get what they want or threaten to blackball a destination," said Comito. "This has worked for years, but there appears to be a sea change occurring in the region as some governments have called for new terms of engagement." The Bahamas, which has registered 103 COVID-19 cases and 11 deaths, plans to reopen its borders by July 1, possibly making available a second airport in the Caribbean for crew repatriation flights. There is no date set for when ports will reopen to cruise ships. Before cruising resumes, former Bahamas Minister of Tourism Obie Wilchcombe and other industry watchers hope Caribbean countries will take a more critical look at the industry. "The pandemic created a whole new scenario and has now raised new questions," said Wilchcombe, who served as tourism minister 2002-2007 and 2012-2017. "Nobody was prepared for this. Moving forward it's imperative we think of a new approach, a paradigm that's going to make sense for everybody, to protect your passengers." COUNTRIES HOLD THE CARDS Citing the strained mental health of people still stuck at sea during the pandemic, the United Nations has called on countries around the world to lift their travel restrictions for seafarers. At least three cruise ship workers have died in apparent suicides since the industry shut down cruising on March 13, and many still stuck describe hopelessness. Hundreds of thousands more seafarers are stuck on cargo ships. "It's very difficult not knowing any information," said an MSC crew member who requested anonymity for fear of retaliation. He has not been paid since mid-April and is concerned about his family's well-being while he is gone. He said he prefers the occasional days when the ship comes into port to refuel compared to the days anchored offshore to dump waste. "Even though I can't get off, it feels safer." Mauritius, an island nation in the Indian Ocean off the east coast of Africa, remains closed to crew members waiting to go home. Gan Sungaralingum, 38, and eight fellow Mauritians remain stuck on Carnival Corp.'s Island Princess ship. After transferring to the ship in the Bahamas in April, the company stopped paying Sungaralingum and his colleagues. They have been trapped on board ever since, traveling across the Atlantic Ocean to drop off crew members in South Africa, bypassing their home country and continuing on to Sri Lanka and Indonesia. The government of Mauritius is asking the cruise companies to pay for 15-day quarantine accommodations and testing for returning crew totaling $1,300 per crew member, according to an agreement with the secretary of foreign affairs provided to the Herald. The crew members must fly home on Air Mauritius planes chartered by the company. "I am very disappointed by the government's actions toward their own people," Sungaralingum said. "They have put a price on our head. I feel ashamed of my country." Caribbean countries have been equally vigilant. Jamaica is requiring all returning crew members to be tested and quarantined, while Grenada has negotiated testing by the cruise lines as part of its agreement for returning crew. In April, the U.S. restricted crew repatriation to private transportation. The U.S. Coast Guard, overwhelmed by dozens of medical evacuations for crew with COVID-19, told ships to seek medical help for crew members from their flag states instead. The Bahamas said it couldn't help. "We are a small island developing state with a national population in the three hundred thousand," the Bahamas Maritime Authority said in a statementat the time. "Our system is not designed to deal with a massive influx of new COVID-19 patients from outside our country." Royal Caribbean Cruises Ltd. debuted its Perfect Day at CocoCay destination in May 2019 after a $250 million renovation. It boasts a water park with a 135-foot-tall water slide, a zip-line and a freshwater lagoon. ROYAL CARIBBEAN INTERNATIONAL The flag ship system allows cruise companies to register their ships in tax havens like the Bahamas, Liberia, Panama and Malta — sometimes referred to as "flags of convenience" for their lax enforcement of international environmental and labor rules for the maritime sector. Although headquartered in Miami, cruise companies are incorporated elsewhere: Carnival Corporation in Panama; Royal Caribbean Cruises Ltd. in Liberia; Norwegian Cruise Line Holdings in Bermuda. Fabrizio Barcellona, assistant secretary of the seafarer section of the International Transport Workers Federation (ITF), told the trade publication FreightWaves that if ships were flagged in countries with more resources, the crew repatriation crisis could have been avoided. "As a trade union, we are always accused of being critical and cynical about flags of convenience, but the reality of this crisis has highlighted the issue, because if half the world fleet had been under the flag of the USA, something would have happened by now," he said. Though the Caribbean is by far the most popular region for cruising, most cruise ships are based in the U.S. instead of Caribbean countries, shorting them of the more lucrative spending by tourists who stay overnight. Cruise companies hire mostly workers from Indonesia, the Philippines and India, though it depends on the line. The FCCA estimates that in 2018, the 2.44 million cruise passengers who visited the Bahamas spent around $322.6 million, or around $132 per day. Spending from cruise passengers in the Caribbean amounts to less than one-tenth of what overnight visitors spend, according to the Caribbean Hotel and Tourism Association. Martha Honey, co-founder of the Center for Responsible Travel, which consults with destinations on how best to protect their local communities while bringing in important tourist dollars, said she hopes the COVID-19 pandemic can provide a clean slate for agreements between Caribbean countries and the industry. Honey said bargaining for higher per-passenger "head" taxes and other investment as a group would give Caribbean countries more power, an idea that has been floated in the past. "Countries need to feel emboldened, that they have some chips on their side for a change," Honey said. "They need to come together and say 'we want this head tax.' There needs to be a real public discussion about what tourism really looks like in terms of what the government has had to pay." Wilchcombe agrees. More investment could allow the Bahamas and other countries to shore up their infrastructure and better prepare for future cruise ship crises and hurricanes. The 15-member Caribbean Community regional bloc, known as CARICOM, should lead those discussions to present a united front, he said. "What I think should happen is that CARICOM ought to be sitting down with the cruise lines as a CARICOM community, not as individual countries and the Caribbean Tourism Organization as well playing a major role and coming up with a paradigm that all countries of the Caribbean can work together," he said.

Cruise ship's crew member found hanging - by Emmanuel Joseph June 10, 2020 Police were tonight probing the discovery of the body of a young woman, a crew member aboard a cruise ship docked at the Bridgetown Port An assistant waiter aboard the Harmony of the Seas, whose name was given as Maria Jocson, was found this afternoon hanging by a bedsheet from the balcony of her cabin, police said. Acting Police Public Relations Officer Inspector Rodney Inniss said he was not in a position to report on her nationality, but gave her age as 28. Investigations are continuing. Harmony of the Seas Crew Member, Waiting to be Repatriated, Dies By Jim Walker on June 9, 2020 POSTED IN MARITIME DEATH A Royal Caribbean ship employee died earlier today on the Harmony of the Seas, according to several crew members who wish to remain anonymous. Crew member Mariah Jocson, who was described as a "new hire," was reportedly found in her cabin this afternoon. There was an "Alpha, Alpha, Alpha" medical emergency broadcast on the ship's PA system. Later, the captain publicly announced that the crew member had died. Her family reportedly have been notified. There was no official announcement or explanation regarding her cause of death. She was from Mandaluyong, Philippines. The Harmony of the Seas is currently in Barbados with around 2,000 crew members still aboard waiting to be returned home, including many crew members who transferred from the Vision of the Seas, Majesty of the Seas, and Rhapsody of the Seas. She reportedly previously was on the Rhapsody. The Royal Caribbean "Crew Repatriation Weekly Update" dated June 5, 2020 lists over twenty flights from Barbados to the Philippines in the next three weeks through June 30th. This has been a difficult six weeks for many crew members who have remained on cruise ships during the period of cruising suspension which is now approaching 90 days. In addition to this incident, there have been eight other crew members who reportedly ended their lives and one employee who attempted to do so since May 1st. A week ago, a long term employee from the Philippines died suddenly on a Crystal Cruises ship. Two weeks ago, a Filipino crew member died on the Virgin Voyages' Scarlet Lady. Shortly before that, a crew member on the Vasco da Gamma cruise ship who reportedly jumped from deck 12 of the ship and landed on a cargo container located on the pier of the Tilbury Docks in the U.K. It was last reported that the Cruise and Maritime Voyages (CMV) ship employee is in the hospital in London. A Filipino galley employee on the AIDAblu also died. A Chinese crew member hired as an assistant waiter on the Mariner of the Seas was found dead by his colleagues. Royal Caribbean stated that the crew member, a young man, reportedly died of "natural causes," although it did not release an official cause of his death or provide any explanation. On that same day, a Ukranian waiter from the Regal Princess jumped overboard while the ship was in Rotterdam. The day before, an assistant shore excursion manager died on the Carnival Breeze which was sailing to the U.K. from Bahamian waters. A post mortem report by a pathologist states the preliminary cause of death as hanging, according to a publication in the U.K. The first suicide involved a Polish electrician on the Royal Caribbean Jewel of the Seas jumped from the ship south of Athens around the first of last month. Have a comment? Please leave one below or on our Facebook page. June 10, 2020 Update: A newspaper in Barbadosreports that the "Barbados police confirm they are treating the death as a suicide and identify the victim as a 28-year-old assistant waitress." June 11, 2020: Crew Center reported that there was a prayer tribute by crew members of the Harmony of the Seas Tuesday evening for Ms. Jocson (photo right) who was hired as a waiter. Photo credit: Top – Harmony of the Seas – By kees torn – UNION BEAR, CC BY-SA 2.0, commons / wikimedia; middleHarmony of the Seas in Barbados – middle – Nation News by Shanice King; bottom – Mariah Jocson – Facebook via Crew Center.

NCL's CEO Del Rio: Cruise Restrictions Should Immediately Stop By Jim Walker on May 27, 2020 POSTED IN DISEASE Yesterday Breaking Travel News published an interview with Frank Del Rio, NCL's president and CEO. He claimed that a cruise ship can be "safer than anywhere else in the world." On March 13th, the Centers for Disease Control and Prevention (CDC) issued a "no sail" order which prohibited cruise ships from sailing from U.S. ports for thirty days. The CDC extended the order for 45 days to July 24th. The CDC concluded that "cruise ship travel markedly increases the risk and impact of the COVID19 disease outbreak in the United States." The CDC further found that cruising "exacerbates the global spread of COVID19" and that the cruise industry failed to control the spread of the disease sufficiently, causing an unnecessary burden on the already over-burdened local, state and national healthcare systems. You can read the CDC's latest finding here. What is most important for the cruise industry to survive, short of a vaccine, is for cruise lines to focus on adopting serious policies and procedures to safeguard the public's and their ship employees health and safety. Where Are the Cruise Industry's Health and Safety Protocols? Del Rio mentioned that the cruise industry at large is "developing protocols." However, the CEO did not mention any new policies or procedures to protect its guests and crew members from COVID-19. Nor did he announce that his brands have created any new protocols. This is typical of the cruise industry which is ramping up to re-start cruising before announcing new safeguards. Putting aside the issue of whether temperature checks, medical questionnaries, enhanced cleaning, social distancing and masks will ever be enough to stop the introduction and spread of coronavirus, Del Rio made no mention of NCL's plans for when COVID-19 inevitably appears on a NCL cruise ship. In particular, he did not address how to avoid the cruise lines' mistakes in the past where local governments were saddled with the costs and responsibility of caring for sick passengers and crew. Immediately Stop All Cruise Bans? CEO Del Rio characterized the government as an "obstacle" to cruising. He claimed that as soon as governments lift travel bans and open up ports, "the consumer will be there." Del Rio argued that government authorities have to "immediately stop" travel restrictions which are allegedly causing "great harm"on a "permanent basis to economies." He said that "reality is now setting in" and "the general strokes painted by authority have to stop." If this rhetoric sounds familar, it is essentially what the current administration is telling the American public: The nearly 1,700,000 infected U.S. citizens and 100,000 dead are not as important as COVOD-19's effect on the economy. In this regard, Del Rio personally collected over $85,000,000 in the last five years. NCL collected revenues of $6,500,000,000 and netted over $930,000,000. It also cannot go without noting that the cruise industry has a tremendous advantage over shore-side resorts, hotels and restaurants by incorporating in foreign countries and registering its ships in foreign countries like Panama and the Bahamas in order to avoid U.S. income taxes, U.S. wage and labor laws, and U.S. occupational health and safety laws. A Rush to Cruising As Normal? Remarkably Del Rio stated that "people are rushing to bars and restaurants as they reopen, they want to get back to their normal lives, and cruising is a part of their normal lives." Del Rio seems to believe that disregarding the CDC's guidelines for social distancing and the wearing of masks is a good thing rather than a major problem that needs to be discouraged. Images of people crowded tightly together without masks in the Lake of the Ozarkswater park this past Memorial Day weekend have circulated widely on social media. Ironically, NCL permitted its crew members to crowd together without masks during several parties earlier this month on the Norwegian Escape (above right) and Norwegian Epic (left) at the port of Miami. In an article titled "Ridiculously Overcrowded" Norwegian Escape Sails to Miami, we noted that after NCL assembled employees from several different NCL ships aboard the Norwegian Escape which sailed to Miami, the cruise line scheduled a series of parties on the pool decks of several of its ships. It made no effort to enforce social distancing or the wearing of masks. Hundreds of NCL crew members openly mingled and crowded around bars on the pool deck of the NCL ship without masks. (We also posted a video of a crowded pool party in our article Norwegian Epic – the Latest NCL Cruise Ship to Ignore the CDC's Social Distancing Rule). This was reckless and a clear violation of the CDC's guidelines. The CDC Will Likely Continue its No Sail Order It is unlikely that the CDC will suspend its "no sail" order before the current deadline of July 24, which NCL and the other cruise lines seem to have finally acknowledged by stating that they will not restart operation until August at the earliest. It appears likely, in my opinion, that the CDC will extend the order for at least 30-45 days with a new sail date of not before September 1st. But when the CDC gives a green light to the cruise lines to sail again, there is no question that it will begin on the CDC's terms. The agency's mission statement is the protection of human life and the prevention of the further "introduction, transmission and spread" of COVID-19 spread in the U.S. Treating the CDC as an "obstacle" and demanding that it "immediately stop" travel restrictions for the protection of the economy is inconsistent with the CDC's mission of protecting the public's health. It is likely to cause the CDC, and the governments of the port countries, to rightfully view the cruise industry with increased concern and suspicion. Have a thought? Please leave one below or join the discussion on our Facebook page. We suggest reading: Leaked Emails: Norwegian Pressures Sales Team to Mislead Potential Customers About Coronavirus by Miami New Times March 11, 2020. Photo credit: Frank Del Rio – Mark Elias/Bloomberg via Getty Images and Storify; NCL cruise ships – anonymous crew members.

Facing racism's hard reality By Richard Fain | Jun 02, 2020 Travel Weekly obtained an internal communication Royal Caribbean Cruises Ltd. CEO and chairman Richard Fain sent to his employees on June 1. We are reprinting it here, with his permission. The challenge of controlling the pandemic has been all-consuming the past few months. The virus threatens society, and the world is heavily invested in fighting it -- because, done right, this challenge can last months instead of years. Richard Fain The horrifying story of George Floyd, and the heartbreaking images of the social protests that followed, remind us that in America, this problem is not acute -- it won't run its course in a finite period, like a virus, and then be gone. Racism is chronic, a condition of the system that has afflicted us for centuries. And like any chronic condition, we can never stop fighting it, or it will overwhelm us. The past week teaches us a hard lesson: we have assumed progress in this area, but the actual progress has not evolved as far as we have all assumed or hoped. There hasn't been some sudden spike in racism, just more people recording incidents and showing us in a tangible way what so many feel every day. Or, as Will Smith put it, "Racism is not getting worse, it's getting filmed." At the end of the day, it is still much harder to be a person of color in America than it is to be white. We can go months trying to tell ourselves otherwise; then there is yet another episode like George Floyd's to remind us of the hard reality. I think we have advantages here at RCCL to see the world in a broader, more human way. Miami is a crossroads of cultures and nationalities, white, black and brown. In our offices, we work with each other, count on each other, and, I hope, learn from each other. People who live in less diverse communities don't have that opportunity the way we do. And our headquarters supports a business built on helping people encounter other people, other places and other cultures. Travel is discovery, discovery leads to insights, insights lead to change. Who has better claim to be citizens of the world than the men and women of our crew. And yet, and yet. It is so easy to step off the ship, to walk out of the office, and say, we have this figured out. It doesn't happen here. But look at your TV. It does happen. No matter how safe a space we think we have created here, once we step out of our offices, it is still not safe for some of our colleagues or their children, especially young men of color, to go for a run or to visit a store. YES ... in America. YES ... in 2020. That is the hard fact that the protests are designed to make us face: that our treatments to date for the chronic condition of racism may make us feel better, but the condition is by no means cured. So whatever each of us is doing -- it's not enough. I'm asking our Employee Resource Groups to help us advance this discussion. It will have to be virtual for now, but we hope we can soon do it face to face. These are difficult conversations that need to be had in the workplace to make sure we learn to be the allies we want to be for each other. We are also evaluating philanthropic partners who are demonstrating an ability to mobilize for change on this subject like our friends at March for Our Lives and WWF are forcing conversations on gun violence and climate change. And I am asking you to bring these difficult conversations home, as well. Friends and colleagues live with fear they should not have to. What can I change, you change, our families change to make that fear, finally, a thing of the past? Richard Fain is the chairman and CEO of Royal Caribbean Cruises Ltd.

17 destinations that may not welcome ships when cruising resumes Gene Sloan Yesterday This post contains references to products from one or more of our advertisers. We may receive compensation when you click on links to those products. For an explanation of our Advertising Policy, visit this page. Cruise fans eager to get back to cruising have gotten some encouraging news in recent days. Several major lines, including cruise giant Carnival, have said they hoped to have at least a few vessels back in operation by August. Royal Caribbean hinted it might even have some ships operating again in July. We're also hearing that one small cruise operator that focuses on river and coastal trips in U.S. waters, American Cruise Lines, is looking at a restart in June (with vessels that carry fewer than 250 passengers and crew, the line isn't subject to the 100-day "no-sail" orderissued by the U.S. Centers for Disease Control and Prevention in April). But, even if some lines are able to resume operations in the next few months, they'll have to contend with one significant issue: The growing number of ports baulking at a quick return of cruise ships. Visit TPG's guide to all coronavirus news and updates Just today, one of the world's major destinations for cruise vessels, Australia, extended a recent ban on cruise ships by three more months, to mid-September. Another cruise destination — albeit a relatively minor one, the Seychelles — already has said cruise ships won't be allowed back until 2022. All the destinations have cited worries about a flare-up of coronavirus cases if cruise vessels return. Here, a look at the places that seem most concerned about a return of cruising. For more TPG news delivered each morning to your inbox, sign up for our daily newsletter. Australia On Friday, the Australia Border Force extended its ban on cruise ship arrivals to 17 September. Initially implemented in March, the ban had been scheduled to end on 17 June. The ban applies to all ports across the country traditionally visited by cruise ships, including the ports of Sydney, Melbourne, Brisbane, Fremantle (the port for Perth), Adelaide and Newcastle. It applies to all cruise vessels except those carrying fewer than 100 passengers. (Photo by Walter Bibikow/Getty Images) The issue of cruise ships returning to Australia has been a particularly sensitive topic in the country, as an outbreak on a single cruise vessel, Princess Cruises' Ruby Princess, has been linked to more than a fifth of its 101 deaths from COVID-19. Even if cruise ships are allowed to resume operating in Australia later this year, they may be off-limits for an extended time to Americans. Officials in Australia and New Zealand have been discussing the implementation of a "travel bubble" between the two countries that only would allow local residents to travel within and between them. Related: When will international travel return? A country-by-country guide The number of cruise ships operating in Australia has grown enormously over the past decade, with vessels operating voyages that cater both to the local market and long-distance travellers from the Americas and elsewhere. Among the lines that operate regularly in Australia are Princess, Celebrity Cruises, Royal Caribbean, Norwegian Cruise Line, Holland America, Silversea, Oceania Cruises and Regent Seven Seas Cruises. Australia is the only region outside North America where the Carnival brand has a major operation. Its sailings in Australia cater mostly to Australians. Related: What is the fastest route to fly to Australia? Cayman Islands The tourism minister of the Cayman Islands said recently the destination would remain closed to cruise ships through at least September, and perhaps far longer. "I don't think that we're going to see cruise vessels back in Grand Cayman [in the] second [quarter], third quarter or fourth quarter, to be quite honest", tourism minister Moses Kirkconnell told the Cayman Compass earlier this month. The Cayman Islands was one of the first cruise destinations to begin closing to cruise ships in February when the coronavirus outbreak was just beginning to spread around the globe, a move that drew the ire of cruise lines at the time. But its cautiousness paid off. The British Overseas Territory only has had 121 confirmed cases of the illness and one death. Cruise ships visiting the Cayman Islands arrive at the port of George Town, with passengers tendering to shore in small boats. The destination is popular with Western Caribbean itineraries and draws vessels from such lines as Carnival, Royal Caribbean, MSC Cruises, Princess, Norwegian, Celebrity and Disney Cruise Line. The Seychelles The sun-kissed beach destination in the Indian Ocean has banned cruise ships from visiting until 2022, citing fears of another wave of coronavirus cases. (Photo by Buena Vista Images/Getty Images) The Seychelles has taken a cautious approach during the coronavirus outbreak and been rewarded for it, with just 11 confirmed cases and no deaths. The country moved fast to ban cruise ship arrivals and shut its international airport after the first cases were discovered in mid-March. The airport remains closed with a reopening date set for 1 June. The cruise ship ban blocks ships from stopping at Port Victoria, the gateway for arriving vessels. Cruise ships on long-distance voyages between Europe and Asia sometimes stop at this increasingly popular port. It's also a common stop on sailings focused on Indian Ocean destinations. This year alone, nearly a dozen cruise lines including Oceania Cruises, Norwegian, MSC Cruises, Holland America, Seabourn and Costa Cruises were scheduled to send vessels to the destination. The typical Seychelles stopover for a cruise ship lasts two or three days. Canada Canada already has banned cruise ship arrivals through 1 July, and officials increasingly are hinting the ban will be extended — at least in some regions. Bonnie Henry, the health officer for the Canadian province of British Columbia, said as much last week in a briefing. "We are, as you can imagine, not in favour of cruise ships coming into anywhere in British Columbia", Henry said. "This is not the time for that type of a risk to be taken in our province and certainly not in our ports". British Columbia is home to two key cruise ports: Vancouver and Victoria. The ports are integral to cruises to Alaska. The current ban on cruise ship calls in Canada also is affecting East Coast ports such as Halifax, Nova Scotia; St. John, New Brunswick; St. John's, Newfoundland and Labrador; and Quebec City, Quebec. Maine Officials in Maine seems iffy about any tourists coming back to the state in the coming months, not just cruisers. Gov. Janet Mills has issued an order that requires arriving visitors during the coming summer to self-quarantine for 14 days — a move that will greatly restrict tourism. As of now, the order will be relaxed in stages on a month-by-month basis. (Photo by KentWeakley/Getty Images) On top of that order, one of the key cruise destinations in Maine, the port of Bar Harbor, has banned all cruise ship arrivals through at least 1 July. A gateway to Acadia National Park, Bar Harbor in the summer and fall draws regular visits from ships operated by such lines as Royal Caribbean, Celebrity, Norwegian, Holland America, Princess, Seabourn and Crystal Cruises. Argentina Argentina has implemented one of the world's strictest travel bans since the coronavirus outbreak began, restricting all international commercial flights until at least 1 September. While the cruise season in South America doesn't really get going until November, that's a troubling sign for cruisers planning voyages to the region. If the country can't bring its coronavirus outbreak under control, a travel ban stretching into the cruise season is not unthinkable. Argentina is having a tough time with the coronavirus, with new case counts trending sharply higher in recent weeks. As of Friday, there had been nearly 10,000 confirmed cases in the country and 416 deaths. The big hub for cruises in Argentina is the port of Buenos Aires, which is a gateway for South America cruises. In a typical year, it will draw ships operated by a broad range of lines including Princess, MSC Cruises, Holland America, Silversea and Regent. Argentina's southern port of Ushuaia also is an important cruise hub. It draws small, expedition-style ships in the winter that sail to Antarctica. Feature image courtesy of Princess Cruises. Editorial Disclaimer: Opinions expressed here are the author's alone, not those of any bank, credit card issuer, airlines or hotel chain, and have not been reviewed, approved or otherwise endorsed by any of these entities. Disclaimer: The responses below are not provided or commissioned by the bank advertiser. Responses have not been reviewed, approved or otherwise endorsed by the bank advertiser. It is not the bank advertiser's responsibility to ensure all posts and/or questions are answered.

https://www.theguardian.com/business/2020/may/31/a-moral-obligation-radical-reform-urged-before-cruise-ships-allowed-to-return-to-australia'A moral obligation': radical reform urged before cruise ships allowed to return to Australia | Tourism (Australia) | The Guardian

Royal Caribbean CEO Richard Fain: "We're Not Sure When We're Coming Back" / "Our Crew Will Be Coming Home Over the Next Several Weeks" By Jim Walker on May 21, 2020 POSTED IN DISEASE This afternoon CNBC interviewed Royal Caribbean Richard Fain about when his cruise line will re-start operations and when his crew members will finally be repatriated. Here is a portion of the interview: "CNBC: . . . we know that this is a challenging time. We really appreciate you spending time with us today. . . . You're hoping to resume sailing coming August 1st, is that realistic at a time when there is no COVID-19 vaccine on the market and medical experts like Dr. Fauci say the risk of a second wave is high. FAIN: " . . . well, I think we have said that we're not sure when we'r coming back, we won't come back until we are absolutely sure that we have done everything we can to work to protect the safety of our guests and crew, we said we won't be back before the end of July but we haven't gone to the next step to say that we are absolutely confident that we will starting on August 1st, we will work with the authorities, we will work with all the experts that we asked to help us with this to make sure that we are doing everything we can to protect all guests and crew. CNBC: Yeah, it's tough to envision passengers getting on board when, Richard, there still thousands of crew members stuck at sea, isolated, tell us why it has taken so much time to get these crew members home. FAIN: Well, you know, we have wonderful crew members who really devote their lives to helping our guests, and they come from a hundred countries around the world. In this situation, every country seems to have its own travel restrictions, its own border restictions even for its own citizens. And so it's very difficult to coordinate having all of these people go through it. But we already have managed to get a large percentage home. We've taken the extra step of coordinating to bring alot of crew members from all over the fleet to assemble them on individual ships and then we using those ships to transport them home. It's frankly it's a difficult thing to do, it's very complicated, it's also very expensive. But these people really want to get home to their families . . . CNBC: Richard, on that point, can you make a pledge that by the end of next week all of your members, all of your crew, get to be home. FAIN: Ha. Ha. No. Absolutely not. In fact, we know we won't be able to make that schedule because there are some countries which are limiting and not allowing their … citizens back under any circumstances. But we do think that we are making quite strong steps, we've got 10,000 that we're coordinating to go home on our ships, and we think that the rest are coming home over the next couple of weeks. CNBC: At the same time . . . FAIN: I should say over the next few weeks . . ."

Andrew72681 reacted to a post in a topic: Royal Caribbean cruise line details layoffs | Miami Herald

63 Days Stuck at Sea: Protest Erupts on Royal Caribbean's Majesty of the Seas By Jim Walker on May 15, 2020 POSTED IN DISEASE Today, crew members aboard the Majesty of the Seasprotested Royal Caribbean's latest failure to follow through with its repatriation of its crew members. Several hundred crew members congregated on the pool deck making signs protesting Royal Caribbean's refusal to follow through with plans to send the crew members home. The repatriation plans have reportedly changed at the last minute on five occasions, including three times dating back to last month. The crew members chanted "send us home" and erected signs saying "Do You Sleep Well Mr. Bayley" (right) referring to the CEO of Royal Caribbean International Michael Bayley who was quoted earlier by the Miami Herald stating that flying crew members home via private charters was "too expensive." Mr. Bayley collected around $25,000,000 in compensation in the last four years. A second sign (below left) stated "How Many More Suicides Do You Need?" This sign was created in reference to the Death of a Polish engineer who apparently jumped overboard from the Jewel of the Seas and the recent death of a Chinese assistant waiter who died on the Mariner of the Seasearlier this week. The protest was covered by Miami Herald reporter Taylot Dolven who has closely followed Royal Caribbean's dilatory conduct. have written about the failure of cruise lines, including Royal Caribbean, to repatriate their crew members in a timely manner several times. Every major newspaper has covered the story of 75,000 to 100,000 crew members stuck at sea, including the New York Times, Washington Post, Wall Street Journal, LA Times, Quartz, The Cut, SFGate, Guardian, Fortune, USA TODAY, ABC News, CBS News, CNN, NBC News, Daily Mail and even FOX News. The Miami Herald has done an outstanding job of covering this issue and has written about Royal Caribbean's refusal to acknowledge and agree to comply with the CDC's guilines for repatriating crew members, Royal Caribbean's false accusations blaming the CDC for keeping its crew trapped on its ships, Royal Caribbean executives agreeing in principle to the CDC's terms for repatriating the crew, and its ongoing refusal to repatriate its crew. The Herald has covered the hunger strike which took place on the Navigator of the Seas due to Royal Caribbean's unreasonable delays. As of three days ago, Royal Caribbean had agreed to the CDC's guidelines and signed the required acknowledgments for only 20 crew members, all of them U.S. nationals. As of yesterday, Royal Caribbean had increased the number of CDC approved repatriations of only 557 crewmembers, from the U.S., U.K. and the Philippines.

Royal Caribbean to Cut Traditional Buffet Once Cruises Resume May 15, 2020 By Aaron Saunders (12:45 p.m. EDT) – The traditional cruise ship buffet is about to go overboard when sailings resume, according to Royal Caribbean executives. In a virtual Coffee Chat call with Royal Caribbean's senior vice president of sales and trade support & service, Vicki Freed, president and CEO Michael Bayley conceded that the hygiene changes that will go into effect because of the COVID-19 pandemic line will likely strike down the standard buffet offering, which has been a staple of cruising for decades. "I think in the beginning, there will not be a buffet…that's how I see it," said Bayley during the session. " We will utilize the space, we will utilize the Windjammer, but in all probability, it won't be a classical buffet. It will be something more akin to a restaurant. with opinions from both buffet loyalist and those who are ready to move on. "Will be very disappointed if they do away with the [Windjammer, Royal Caribbean's onboard buffet offering]," writes Ashland. "Why can't they just use servers like they do when there's a Noro outbreak onboard?" "Oh man... that's the last plastic straw!" says Rocket3D. "What's next...no bars?" Others, however, say they won't miss the buffet experience. "I find the experience of eating at Windjammer restaurants and other buffets somewhat disgusting and only eat there reluctantly if there is absolutely no other choice," says LibertyBella. "Eating becomes a competition and a race instead of an experience to enjoy." "My thoughts — we will all be so glad to get back to cruising that whatever Royal comes up with will be accepted," writes Lady Hudson. "I am not a big Windjammer person so would not be a big loss for me. Unintended benefit — less noro[virus]?" While Royal Caribbean has not announced exact plans for the Windjammer buffet aboard its fleet, Bayley stated that any changes to the casual eatery would have to be made with the coronavirus pandemic in mind. "I think the key focus on dining is making sure that our guests have plenty of choices," said Bayley. "That choice has to be put through the lens of distancing, and safety and health." Royal Caribbean already had hand sanitizing stations on every vessel outside the Windjammer buffet, and some ships had full-service handwashing stations located at each entrance. During a sailing on Explorer of the Seas in early March, the line had employees stationed outside the Windjammer with large containers of sanitizer, making sure everyone used it before going in. These changes, however, are also mandated in part by the "No Sail" order issued in March by the U.S. Centers for Disease Control and Prevention, which was extended in April to last for a period of no less than 100 days [July 24] as a result of the ongoing COVID-19 coronavirus pandemic. Other changes to Royal Caribbean's sanitation and hygiene practices have not been revealed yet.

Two more cruise liners make technical calls, including largest cruise ship ever to dock in Gibraltar The cruise liners "Jewel of the Seas and Allure of the Seas" have carried out technical calls at Gibraltar on Thursday. The Allure of the Seas is the largest cruise ship ever to dock at Gibraltar. It is one of four Oasis-class vessels operated by Royal Caribbean, which include the world's biggest cruise ship, the Harmony of the Seas. Another Royal Caribbean ship, the Ovation of the Seas, previously held the title for largest cruise liner to visit Gibraltar, back in 2016. However, in line with the Government decision to suspend cruise liner visits during the COVID crisis, the vessels do not have any passengers on board, and they are berthing exclusively to take on bunkers, stores, discharge garbage, and transfer crew between the vessels. No crew members are allowed to disembark, with the exception of those transferring from one vessel to the other, and no attendance on board from shore-based staff is permitted during the vessels' short stay in Gibraltar.

Crew Member Found Dead on the Mariner of the Seas By Jim Walker on May 10, 2020 POSTED IN DISEASE A crew member employed on the Mariner of the Seaswas found dead earlier today by his colleagues. He is the third crew member to have died in just the last two days, and the fourth ship employee to have died in a little over a week. The crew member is a Chinese national according to several crew members who wish to remain annymous. His fist name is "Wenji." He apparently is a new hire and worked as a restuarant attendant. It is less than clear why he was still aboard the Royal Caribbean cruise ship at this late date, almost two months after crusing was suspended. There is a debate affecting crew members whether the delay in repatriating crew members is due to the U.S. Centers for Disease Control and Prevention (CDC) or the cruise lines in refusing to sign acknowledgents that they will comply with the CDC guidelines, or a combination of the both. The Miami Herald published an article ten days ago that Royal Caribbean has been lying to its crew members for the past month by claiming that it is the fault of the U.S. Centers for Disease Control and Prevention (CDC) that crew members are stuck at sea. The Herald first published an article stating that cruise lines refuse to acknowledge CDC terms to repatriate crew, calling transportation via air charters to be "'too expensive." Later, the Miami Herald explained why crew members were being kept at sea. In an article, titled Royal Caribbean falsely blames CDC for keeping crew trapped on its ships, agency says, the Miami Herald stated that the actual reason was that the CEO's refused to sign an acknowledgement that the company will comply with the CDC guidelines. Fearing potential criminal liability, the company decided against having its CEO's or the chief compliance officers and chief medical officers sign the acknowledgement. The Miami Herald reported that "in an about face," Royal Caribbean's Michael Bayley and Celebrity Cruises' Lisa Lutoff-Perlo announced they would sign the U.S. Centers for Disease Control and Prevention's terms for disembarking crew. Unfortunately, it appears that notwithstanding comments to the Miami Herald, Royal Caribbean is still refusing to sign the CDC acknowledgement. A crew member who contacted me from a Royal Caribbean ship said: "it's the saddest thing that endless waiting is taking the lifes of innocent and hard working crew members." This death comes on the heels of the death today of a crew member from the Regal Princess. Yesterday, an assistant shore excursion manager died on the Carnival Breeze which is sailing to the U.S. from Bahamian waters. Eight days ago we reported that a Polish electrician on the Royal Caribbean Jewel of the Seas went overboard south of Greece.