Posts

19

Joined

Last visited
Recent Profile Visitors
The recent visitors block is disabled and is not being shown to other users.
CaptainPanda's Achievements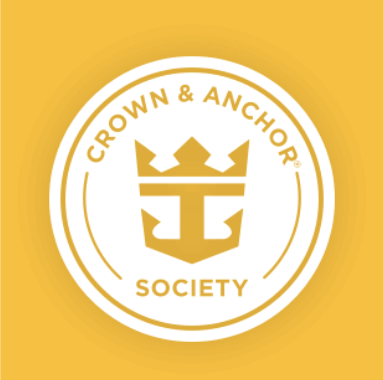 Gold (2/7)
2
Reputation
Hi all, I'm booked on Oasis in December with a big group. The person who I was rooming with in a Balcony room may no longer be able to go, and I'm kind of doubtful that I could find someone else who would be willing to spend a week with me. What is the price difference on average between the double occupancy and solo occupancy for rooms? Does it matter if the room was booked as a double originally? Edit: Double the price, obviously, but I'm given to understand that solo cruising is more expensive.

We're booked on Oasis for Dec. 4-11 2022, and of course would like to take advantage of pre-cruise pricing on excursions. How far ahead of the cruise date to excursions usually become available through RC?

Explorer, early 2020, just before her refit. I'm looking forward to see her new look at some point!

Hey, everybody, I'm planning a cruise for next Dec. I had a good experience with Stephanie at MEI Travel last time, so wanted to go with them again this time (Beth has been super helpful so far, by the way), but I noticed something curious about the prices she's quoting me: RC's website is currently listing an Oceanview Balcony for this particular voyage at $856 per person, but MEI's price is $1163 per person, which is a fairly significant difference. Pricing seemed to be much closer the last time we went, which was Feb. 2020. Is this a new change in policies? Did I miss something that would explain the difference?

Right on! We're looking at a 6-7 Night Western Caribbean. In late January/early February, if it helps.

I don't have an invoice yet, we haven't booked the next cruise. I'm trying to budget things out, and wanted to see if there was a buffer zone.

We sailed on Explorer in Feb., and several members of our group were able to board without a Set Sail Pass at all. They were definitely sure to have their passport, though, so that may have helped.

Possibly more a question for MEI Travel, but does anyone have an idea about the timeframe your cruise needs to be paid by? Like, the last payment should be made ________ before your sail date?

So, I'm checking out RC.com researching my next cruise, and I wanted to ask everyone's opinion on the larger ships vs. the sort of mid-sized ships in the RC fleet. Our previous cruise was on Explorer, just before her refit, and we loved it! In looking for our next one, there's the option to go on Explorer again (which is tempting; I'd like to see her after the facelift ?) and a couple of other ships that are right around the same size (Independence & Brilliance, to be specific.) But there are also options for some of the more opulent ladies of the fleet (Allure, Harmony, Oasis & even Odyssey). I know that these ships are larger, and have more features and amenities and fun stuff to do onboard, but they're also more expensive, and seem to me like they would be more crowded, especially Odyssey. For those that have done both, what was your experience? Would you prefer to go on the larger, newer ships, or the mid-size ships?

For those that have rented during the excursions, how difficult was it to get gear in your size? I'm a bigger guy, and had to get a near-custom wetsuit and had to make some minor modifications to my BC to get it to fit properly; would I be in trouble if I had to rent equipment from the LDS? Would it be better for me to bring equipment in my case?

Out of curiosity, are those prices for the dining packages ($99 for 3-Nights & $179 for unlimited) about average for RC across the fleet?

I will say that the seas on embarkation day out of Miami were particularly rough. We were sailing with a couple of experienced cruisers who said it was unusual. The rest of the trip was pretty smooth, though.

That's gotta be it. Perfect remedy. You're really good at this whole 'diagnosis' thing! ?

Not specific to Royal Caribbean, but we *did* just get back from a RC cruise on Explorer to the Eastern Caribbean. Loved the cruise, and already planning our next one. We got back into port on Friday morning, and disembarked. I expected to feel as though I was still on the boat for a few hours afterwards, maybe a day or two. But here it is Monday evening, and I still feel as though I'm swaying and bobbing. Is this a normal feeling, or something I should be concerned about?