 Posts

23

Joined

Last visited
Recent Profile Visitors
The recent visitors block is disabled and is not being shown to other users.
Castle Cruiser's Achievements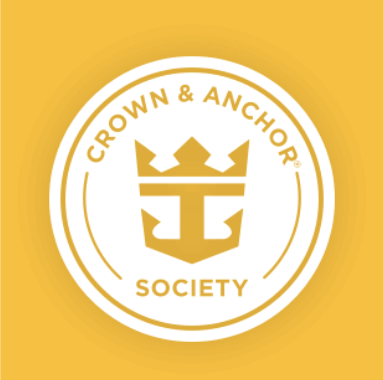 Gold (2/7)
16
Reputation
Thanks for these questions. Yes, I have discussed these with the agent, and I feel confident in using her. She has been very responsive and is quite knowledgeable. She is the one who suggested we consider booking through the airline's vacation division as they offer a bundle of cruise + air at a lower rate than booking each part separately with RCCL and Air Canada directly.

We are from Canada so either way, we would be booking it with Canadian pricing, etc. My understanding is that we can choose our staterooms just like if we booked directly with RCCL. I assume we would not be able to reprice, however, if fares dropped, but I will ask that specifically.

I am working with a new travel agent as our previous one retired at the beginning of the pandemic. The new one has been recommended by a couple of friends, and has been a travel agent in our community for many, many years. In looking to book our next family cruise, she suggested that we consider booking as a package deal through Air Canada Vacations. The advantages she shared were lower deposits, not having to pay for the flight at booking though locked in right away, and both the cruise rate and flight rate were a couple hundred dollars less per person. (We are a family of 6, so that adds up.) She told me that ACV has contracts which allow them to book as a bundle at a lower rate. I imagine I will not be able to do any repricing if rates drop, but I also think that flights are unlikely to get any cheaper the closer we get. Any thoughts or questions I should ask? Of course, it would be great to save money with the package but not if it comes at a cost in other ways. Thank you!

Thanks … from your user name, I suspect we are flying out of the same airport. I can't believe how much the cost of flights to Miami have gone up since our last flights to Florida in 2018 and 2019.

Oops, posted without the quote. Reposted below.

Our travel agent was pricing it through Air Canada Vacations so that the air and cruise are packaged together. I'm thinking in this case, if they have packaged this flight with the cruise and we didn't have enough time, they would have to help with rebooking. I have not booked this way before but it seems the pricing is advantageous.

No, we are flying back to western Canada and are trying to avoid connecting in Toronto.

None of your qualifiers apply to us in this instance. We would not be able to spend another night so would have to take a later flight out and connect at an airport I would prefer to avoid. Still, maybe that will have to be the case. Yes, we would definitely carry off our own luggage as soon as we could.

After our previous cruise out of Miami, we had a flight late in the evening so didn't go straight to the airport after disembarking. This time, we have the choice of two flights. The earlier flight has the advantage of a much easier connecting airport for the second leg of the journey home. It leaves at 11:45 am on a Saturday in March. If we self disembark early and head straight to the airport, is it likely we will be ok? I generally see flights recommended from noon on, and this is only slightly earlier, but is it too tight? The other option is later, and connects through a much busier airport which is notoriously unpleasant to connect through.

Hello! We have previously stayed in Boardwalk balconies on Harmony and Symphony, so are familiar with the pros and cons of these cabins. We are looking at a cruise on Oasis and are wondering if you have any specific feedback on cabins 10715, 10717 and 10719? Thanks!

Thanks … lots of helpful things to consider. We are currently strongly considering trying a cruise on the west coast on the Navigator. With the recent amplification, there still seems to be many of the things we enjoyed on the Oasis class, and the ease of a relatively short and direct flight vs flying for most of a day with a connecting flight is very appealing. That being said, I'm coming to understand that I will need to temper my expectations, and that the cruise experience will differ from the Caribbean cruises we have enjoyed.

Thanks for your thoughts so far. The kids enjoyed the water slides, sports court, laser tag, etc. as well as just exploring, getting pizza or snacks and drinks at their leisure, etc. Some enjoyed the shows but not everyone was keen on all of them. I'm realizing that smaller ships like Voyager still have many of these attractions and offer new itineraries such as the Southern Caribbean. This is opening some other possibilities. *Adding that I just noticed that Navigator is doing sailings on the Pacific coast which is ideal for us, and so I'm now thinking this is a good option for both a new (and fun) ship that the family will enjoy, as well as a new cruise destination.

Hello, follow up question about planning our first cruise in 3 years. We have previously cruised on two of the Oasis class ships, at the time, each was the newest of the class. Had a third planned on of the original Oasis ships, which was cancelled early in the pandemic. We have done both a Western and an Eastern Caribbean cruise. Sailed once from Fort Lauderdale and once from Miami. The kids really enjoyed Miami but we also had a little more time there to do things. We would like to do another Caribbean cruise, and know how much we have enjoyed the Oasis class. It really seemed to offer something for everyone in our group of 6, and the ship is a destination in itself. Now I'm considering what to prioritize in choosing our next cruise … there are now options out of Galveston and Orlando, as well as Miami, but the best fit for timing would mean either a repeat of ship or some of the same ports as previous trips. We haven't been to Coco Cay … is this a must do? A couple of the itineraries have both Coco Cay and Labadee. What do you prioritize when booking subsequent cruises within the same region of the world? If we like Oasis class, will we be disappointed with a different class of ship even if it offers new ports to visit? (I know this is a personal preference but would like to hear your experiences.)

Hello, my family of 6 enjoyed a couple of Caribbean cruises on Oasis class ships in the years leading up to the pandemic. We had a third Mediterranean cruise on Allure booked for summer 2020, which obviously did not happen. We are now again considering a spring Caribbean cruise and I am curious how the feel of cruising may have changed for some people and how you now base your decisions. Realistically, with a family of 6, my thought is it is highly likely someone in our group could contract Covid, which would impact the whole family. I am the most cautious in my family, though I'm not particularly cautious any more in my day to day life. My teens would certainly balk at the idea of masking on vacation. Anyways, I am hoping others might share their thoughts about how they have approached family group travel decisions in this new age of cruising, in a respectful way. I'm genuinely excited to cruise again, but am not sure how the experience might be different from our previous pre-pandemic cruises. Thank you!

Our family of 6 (DH and I plus kids aged 9-15) did this excursion in March. We really enjoyed it! We had about 60-90 minutes at Honeymoon Beach which was a nice amount of time to spend in the water. The limbo contest was fun and we enjoyed the steel band.