Posts

18

Joined

Last visited
Recent Profile Visitors
The recent visitors block is disabled and is not being shown to other users.
Rachelle's Achievements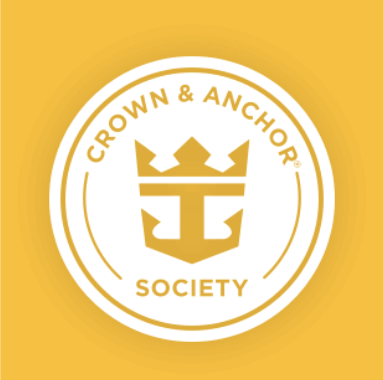 Gold (2/7)
10
Reputation
Thank you! I just called and they said a future date can not be put in as a birthdate but there are no fees attached to change this info after baby is born.

Hello! I'm currently pregnant with our second child (due July 2020) but would like to book ahead for a 2021 cruise. Does anyone have experience with name or birthday changes on reservation? Are there any fees or issues that may come of this? Thanks in advance!

hayley_bopp reacted to a post in a topic: An Alluring Christmas - 22/12/19 7 Night Eastern Caribbean

Have so much fun! We will be on the same cruise as well! Please come say hi if you see us and I may do the same! I always love making friends on the boat!

Thank you! We thought of this option and decided to keep everyone together for our own selfish reasons LOL definitely something we'll most likely do in the future though

Thank you so much! We reserved GOShuttle and now we're counting down the days to our trip!

That's correct. I'm wondering if "anyone used the GOAirport Shuttle service from FLL to Port Everglades?" Or any suggestions on how to get from FLL Airport to the cruise port with a large party

Has anyone used the GOAirport Shuttle service from FLL to Port Everglades? We are between this and Uber and hoping for suggestions. There are 7 of us with approximately 10 pieces of luggage. We will drive up from Orlando and drop off our rental van at FLL (unable to drop off this vehicle type at the port location). With such a large group I'm concerned about having to get multiple Ubers.. Any suggestions would be great! Thanks in advance!

@TJ! Tip right then and there as they take your bag. Chances are you won't see them again when they (or whoever) delivers your bags to your stateroom

YAY!! Congratulations and have so much fun! Do you know if you get motion sickness? I suggest getting a few tiny vials of "Motion Eaze" before your trip. Available only at Walmart, Publix, West Marine, and I believe a couple other retailers. It is an oil you put behind your ears that helps with any motion sickness and (*hot tip) HANGOVERS! lol I have fairly extreme motion sickness where even car rides make me sick but this is the only thing that has EVER helped! I tried the bands and dramamine but I swear by Motion Eaze. Have a blast! Looking forward to reading about your trip.

I had the same question! Thanks for posting. FYI we'll be on the same cruise! Please say hi if you see us and enjoy! I'm counting down the days

@flamtapgtSee you soon! Counting down the days. Please say hi if you see us!

I second that. You have to wait until you board to book your reservations. From my experience the 1st night will be booked for you. If you would like to change this you can see guest services or any of the specialty dining restaurants. Any of the specialty dining restaurants can also book your reservations in advance to any of the other restaurants.

@DDaley I'm intrigued by this Painkiller you speak of! Any idea which bar would most likely know the drink?

@melmar02 ooh thank you for that daiquiri suggestion as I'd never heard of it! I'm excited to try it!

@mworkman hoping Allure of the Seas is carrying Blantons when I'm on board in a couple weeks. Definitely our favorite here at home but it's really tough to get here in Seattle!