 Posts

16

Joined

Last visited
Recent Profile Visitors
The recent visitors block is disabled and is not being shown to other users.
xanman2112's Achievements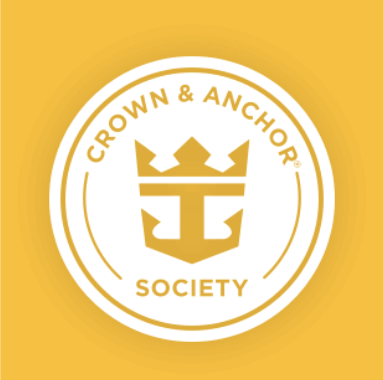 Gold (2/7)
25
Reputation
Yes, they did. My son is 13 and ate just as much as the adults. My daughter was a little different story, she ordered off the kids menu at Wonderland and Jamie's, but she does like sushi (only avocado rolls). Actually, she said her dinner at Wonderland (fried mac & cheese and fries) were the best meal she's ever had! Nonetheless, probably didn't get the full $99 I paid for her for the specialty dining, but it was still worth it. I think the rest of us made up for it! Wonderland was AMAZING! It was like a dinner and a show wrapped into one. They bring you SO much stuff in several courses. We were there for almost 2 hours. I've attached the menu from our cruise. I think were served EVERYTHING on the menu.

We just went for a late afternoon snack. I got a Frog Grog during happy hour (which was a rum swizzle) and we got an order of onion rings (which were very good!) and the rest got some soft drinks. I like how they have a game room in the back for the kids. Try to get a table near the gigantic fireplace, where I guess they used as the forge for the barrel making.

I was unable to book dining reservations ahead of time on the RCL website. I could only book the first one. Also, the website did not allow to book iFly or Flowrider.

Hello All, we just got back from a 5-day Bermuda cruise on the Anthem of the Seas and I wanted to share my "lessons learned" as a "pay it forward" for all the great forum members who provided advice to me for several questions I posted. We are a 4 person family (42M, 39F, 13M, and 10F) and we had 2 balcony rooms booked on Deck 13 forward. I hope I can help some newbie cruisers with the info below! 1. Do Show Up Early on Embarkation Day: Our ship was schedule to leave from Bayonne, NJ cruise port at 4:30pm. Coming from NH, we drove to Danbury, CT the night before and stayed at a hotel (Did you know Ethan Allen owns a hotel?). That put us about 1.5 hours from the port. We got there right at 10:30am when the terminal opened and there was already a good number of cars in front of us. I dropped off the family and our bags and the porters quickly put our checked bags on the carts. I parked the car in the garage, met up with the family and headed inside to check-in. Check-in was painless, and we were literally stepping onto the ship at 11am exactly. They told us our rooms would not be ready until 1:30pm, so we mainly stayed in the outdoor pool until we could drop off our bags. We hit Windjammers at 1pm and they announced that all rooms were ready at 1:15pm. 2. Windjammers is great, but watch out for peak times if you hate crowds: As you probably know by now, Windjammers is a (extremely large) buffet that serves breakfast and lunch. I think 99% of all passengers can easily find several things they like on their diverse and plentiful buffet stations (vegetarian, vegan and GF too). However, it can get VERY crowded at peak times. One of those peak times is lunch on embarkation day. I think it was the only place open for that meal since not all passengers had boarded yet. While we were able to get our food fairly easily. finding an open table was tough! You really just need to hang out near a family that looks like they are wrapping up and pounce as soon as they get up. Hail one of the Windjammers employees to clean the table for you. The only times I would say Windjammers wasn't moderately to severely crowded was during lunch on the 2 days in port. 3. Prepare to be STUFFED: RCL should just partner with medication companies that have drugs for blood pressure, cholesterol, etc... cause I can guarantee you will come back at least 5 lbs heavier. We purchased a 3-night specialty dining package and got an extra night free from our Cruise travel agent (CruiseOne). We ate at Izumi (2 times), Wonderland, and Jamie's Italian. If you like sushi, Izumi is wonderful! At Izumi, you get a $35 credit per person... so we had $140 to use each night. We got at least 6 specialty rolls, a few makimono rolls and the sushi deluxe and easily stayed under. I think we had everything on the menu after the 2 visits. Wonderland is almost a dinner and a show... the dinner IS your show! Here, you don't order... they just bring you just about everything on the menu. It was pretty amazing. Jamies was great as well... they bring you samples of all their apps (charcuterie, fried rice & cheese balls, calamari, cheeses, olives, etc..) and then you choose a main and a dessert. I got the truffle noodles and they were amazing! We only ate at the main dining room once and it was OK. My wife's fish (Barramundi) was a little "fishy", but my fish (can't remember the name) was good. The shrimp cocktail were very small... but the birthday cake (RCL is celebrating 50 years) and the cheese cake was very good. FYI, all the specialty dining and main dining room have kids menus. I highly recommend visiting Solarium Bistro for breakfast (also a buffet, but much smaller than Windjammers... but WAY less crowded). You'll find all the common staples for breakfast. Café 270 is great for lunch and dinner/late night snacks (only certain nights is it open). Great paninis on pita bread, wraps, salads and dessert. Sorrento's pizza was great for late night craving, but they also serve breakfast (no, not pizza... mostly breakfast sandwiches). Room Service for breakfast is free as long as you order from the "Continental Breakfast" section. All other times its a flat $7.95 per order (regardless of how much you order... so ahead, get one of everything if you like... it will still cost $7.95 total) 4. To deluxe beverage package, or not to deluxe beverage package... that is the question: I was on the fence on this one up until a week before the cruise. I do like to drink, but I try to stay clear of everything with sugar. I'm not a big wine drinker, so just bringing 4 bottles on board with me was not that enticing. I pulled the trigger and paid the $50/day. My wife doesn't drink, but I was in a stateroom with my son... so I only had to pay for me. I knew from other posts that knowing that the drinks average about $10-13... just having 5 would be my break even point. Yeah, I ended up get my money's worth and then some. No, I didn't go on a bender and forget most of the hours of my cruise and end up naked in the engine room! It really wasn't that hard. They have mimosa and bloody mary carts setup for breakfast. Sir, would you like a Mimosa... why, yes please! Can I make you a spicy bloody mary with bacon and horseradish? Of course. How about a vodka, club soda and extra lime while you hang out by the pool? Sure! Can I get you a Jack and Diet Coke while you wait for the show to start? Yes please! As long as you pace yourself, be sure to eat and stay hydrated, stay away from sugar drinks (I never once ordered a pina colada or strawberry daiquiri, which were so prevalent I couldn't open my eyes without seeing someone having one), and keep any minor "overindulging" until after dinner (so you can sleep it off), take some precautionary Advil or Tylenol before bed... you'll do fine. Never had an signs of a hangover (mostly from following the rules above). I probably averaged 8-12 drinks/day. I know that sounds like a lot (and probably is according to my doctor!), but I did find that their drinks are a little "light" compared to your average bar. They do jigger pour every drink which means you are only getting 1.5 oz of booze per drink. Sometimes they would pour a little more. They also tend to give you a tall glass for your standard "spirit & mixer". So, if you order a "rum & coke" you are getting 1 shot of rum... and then like 10oz of coke. Of course, they are doing this to get you to take longer and therefore, order less drinks. Be sure to ask for a lowball glass. I also got my money's worth by ordering a few Patron Reposados tequila (which are like over $15/shot in most bars). Be sure to ask for a bottle of water with each drink. Even if you don't want it now, you can put it in your fridge and bring ashore when you visit a beach or go shopping. 5. Bring your Cruise Compass with you wherever you go!: The Cruise compass is a printout brochure of the next day's open times, activities, shows, etc.. You stateroom attendant will put it in your room every late afternoon. Review it, highlight it, and do some planning. I was kinda disappointed to see that RCL hasn't created a digital version of this yet. They do have the iQ app, but it only shows you your dinner reservations and the shows that require reservations. I'm hoping they enhance this soon as it could be a real value-add to their guests. We attended some great trivia sessions, info sessions on the ship and Bermuda pier and shopping, listened to some great small musical groups, super funny comedians, and attended some great onboard shopping sales. While it's great that RCL offers so much to do everyday, the hardest thing was making the schedule work! Many times we came up with a plan, only to realize we couldn't do it because we had a dinner or show reservation that conflicted. We found compromises and made it work the best we could. We definitely weren't disappointed or had any FOMO! 6. You kids will love the Adventure Ocean Club or the Teens Club: Both of our kids were excited about the kids and teens club. For those under 13, parents needs to check the kids in and out (for the kids 10-12, you can give consent to allow them to check themselves out). There is a morning, afternoon, and night programs they can join... all are included. The only exception is after 10pm its $7/hr per child (very reasonable) and they can stay until 1am. The counselors are excellent and they do fun and educational activities with the kids. The Teens club is free to come and go and my son made a some friends and they often went swimming and played in the Seaplex together. 7. Make your show reservations in advance for the ones you can... and make the other activity and dining reservations as soon as you get on board!: I made reservations for "The Gift" and "We will Rock you" a few weeks in advance on the RCL website. The only thing I couldn't make reservations for in advance for shows was "Spectra", but I was able on the second day of the cruise. We also made all of our dining reservations as soon as we got onboard. On the second day, we tried to make reservations for the iFly (indoor skydiving) but they were already booked up for the whole cruise! :( Lesson learned! Also, if you are like me and like to sit up front at the shows... show up about 30-40 mins early and you will have your pick of any seat you wish. They have waiters taking drink orders and usually have popcorn and snacks/candy available for purchase... so the waiting isn't so bad. We had front row middle for "We will Rock you" and it was awesome! Spectra was a great cabaret style show, but I think they had some technical difficulties with their vistavision (these are the 19 projectors that can make the 270 degree backdrop appear as just about anything you can imagine!) The robots with the flatscreens were working fine and are amazing! 8. Bermuda is great, but not a lot to do in the port: This doesn't mean we didn't have fun! We took people's advice and waited until the 2nd day to go to the famous "Horseshoe Bay Beach". Luckily, it was overcast and a little showery on the first day, and the second day was mostly sunny and 83 degrees! Of course, many other guests followed the same plan. Anyways, on the first day we decided to stay in the port area (Royal Navy Dockyard, aka King's Wharf) and check out the shops. We went to the clocktower mall and explored the shops. We also went into the "Diamonds International" store which was heavily marketed by the Anthem's Shopping Director (Paige). While seeing all the very beautiful jewelry and rare gemstones is great, the customer service is horrible if you aren't looking to spend a few thousand dollars. After seeing pieces that were $5k-$20k, I asked one of them what is the cheapest jewelry they had for sale... she said they had an earring set that was $1000. When I said you are still way above what I'm looking to spend... she didn't say "I'm so sorry, we don't have anything under that pricepoint".... Nope, she just turned around and walked away. How f'n rude! We ended up finding a much better service at a jeweler in the clocktower mall and my wife got a great sterling silver ring made with a stone made from the pink famous sands for a much more reasonable price. After about 2 hours, we pretty much saw everything in the port area. We went back on the ship (which can take about 10-15 mins as you have to go thru security), had some lunch, and then put our bathing suits on an went swimming at Calico Jacks. This is the black pirate ship that is literally the first thing you reach after getting off the dock area. It's a bar/grill that has its own swimming area. There's no beach... they have a ladder into the water and have plenty of foam noodles you can borrow so you can just float and relax. They also have a plank on the second level that you can jump or dive off of... as well as a giant inflatable slide. Unfortunately, they don't keep the slide wet... so almost everyone came to a halt before hitting the end of the slide. They charge $10/pp to get a wristband to use their water access. Rum swizzles were $10. We also checked out the "Frog & Onion Pub" for a quick snack and a "Frog Grog" and bought some swag. The second day we took a shuttle to Horseshoe Bay Beach. I wouldn't recommend paying the $35/pp shore excursion to the beach through RCL. They have public shuttles for $7/pp that are continuously headed to the beach. It's about a 20-25 min beautiful drive. Our driver the way out to the beach was great, he pointed out all the landmarks and gave details about the homes, resorts and golf courses. You can rent loungers, beach chairs, umbrellas and tents at the beach... but they are a little pricey. We got 2 loungers and it cost $44. They do have guys who will drag your lounges/chairs to wherever you want, but be sure to give them a tip (we gave him $5). The water was stunningly beautiful. Perfect temp! Some pretty good waves due to the weather over the past day, but nothing too bad. The grotto area to the right as you enter the beach was really neat. I would recommend water shoes/socks as it can be a little rocky in that area. While you aren't supposed to climb up the massive rock cliffs... there were dozens on the top of the bigger ones. Some of the smaller ones teens were jumping into the water. There is a bar/grill at the beach, but the prices are a little inflated (Burger & Fries for about $12). Recommend bringing waters with you... and if you can, pack some snacks (Café 270 will pack food to go). Be sure to leave the beach by 3pm to ensure you get back with enough time for any "unexpected" happenings. The shuttle drivers guarantee that if you get on one of their shuttles at 4pm... they will get you on the ship without issue, but I'm not willing to play with those odds! 9. Adults can take naps too! With shows/activities often scheduled to 1am, I strongly recommend trying to find a time for a quick siesta in the late afternoon before dinner. It will keep you fully charged to enjoy the nighttime events! Also, try to get at least 7-8 hours of sleep each night if you can. No reason to go to Windjammers at 6am just because it's open! 10. Be sure to keep an eye on your account! Your Seapass card can be used to purchase ANYTHING on board.. and I mean anything! Be sure to keep an eye on your account (you can use the iQ app, but send you an email at the end of the cruise). You'll automatically be charged for gratuities $14.50/pp per day, but you'll also see all your other charges. Remember, things add up quick! 11. Keep an eye out for flash sales and good buys on the ship: I ended up buying my wife and gorgeous diamond tennis bracelet on the ship. It is stunning, very sparkly and she was smitten as soon as she saw it. The regular price was $195, but we ended up getting it for $99 during a sale. OK, of course at that price.. it's not a lot of diamonds, but lemme tell you.. it really sparkles and she has already gotten tons of compliments on it. They also have 2 for $20 T-shirts which make a great souvenir. They also have duty/tax free booze for purchase, but coming from NH where liquor is state-controlled, the prices were already comparable. If you buy bottles on the ship, they hold it until you disembark (except on the last full day, where you can take it to your room). 12. Most importantly, have fun!: It's your vacation! Try something new... or stick to your favorite activities... it's all up to you! I hope this has helped you. Please feel free to leave feedback and any questions that I might be able to help with. If I can't, I'm sure another forum user will!

What should we do for towels for Horseshoe Beach? Can we bring towels from the ship, or do we need to pack our own?

Thanks again for all the great feedback! Question on the ala carte specialty dining. All 4 of us have 4 nights of specialty dining and we love sushi and are definitely going to Izumi. So I understand we each get a $35/pp credit... so a total of $140 for the family. I assume RCL doesn't care if my daughter eats $15 of sushi and the rest of eat $40 of sushi each? Also, I got the Deluxe beverage pkg. Not that I expect to down drinks every 5 mins (at least not without forgetting my cruise completely), but is there a limit to how many drinks you can get in a certain time period? For example, let's say I want an mixed drink and a bottle of water at the same time. Will they let me get both at the same time, or do I need to wait? Also, I downloaded the IQ app, but it looks like I can't do much with it until I'm on the ship. Still very bummed the main RCL app doesn't work for Anthem!

Thanks for all the great replies, a few questions: We chose the earliest check-in time available (12:30pm), if we show up to the terminal when they open (10:30am) is there a good chance we can get on earlier than 12:30pm? What's the quickest way to choose/change your specialty dining reservations once onboard? Where can I find a list of the specialty dining restaurants ACTUALLY available on the Anthem? When I visit the RCL wesbite, it seems to show me ALL specialty dining spots across all ships. The RCL app that was recommended when I checked in on RCL.com says that its not supported for Anthem of the Seas? Why recommend it if it is not supported? I made reservations for "The Gift" and "We will rock you", but it says that "Spectra cabaret" reservation must be made onboard... does this mean it might already be fully booked? Is Coastal Kitchen not accessible to "regular" guests?

Thanks @tiny260 ! Is Windjammers the "24/7 cafeteria"? If so, do they offer soft drinks (water, iced tea, lemonade) or coffee? Is Cafe 270 the same?

Thanks @JLMoran and @AnnetteJackson!!!

Hi All, My family and I (2 adults, 2 kids: 10 and 13 years old) are setting sail on the Anthem of the Seas on 8/10 heading to Bermuda. This is our first family cruise. My wife and I took a short Carnival Cruise 6 years ago, but we are very new to cruising....and especially RCL. We have watched tons of youtube videos about the ship and understand most of the amenities/entertainment, but I wanted to get some "insider" tips/info from users of this forum that might help us! We did purchase 3 specialty dining meals (plus 1 free from our cruise travel agent) and we plan to go to Horseshoe Beach on the second port day, but have no other solid plans right now. All shared info and tips is MUCH appreciated!!!

Hi @JLMoran, Thanks for the info and the video! Do the $7/pp shuttles only take cash? Do you pay for roundtrip at the pier or pay separately for each way? Thanks for the recommendation on going on Day 2. We are definitely going to follow that advice! I assume the Rum Bum Beach bar serves food?

Hi Annette, how many of you for $35 one way?

Hi LTC2002, my kids do have Apple Devices, but they are iPods (no cell service). We do use iMessage to communicate when they are on wi-fi.

Hi All, My family and I (2 adults, 2 kids) are going on the Anthem next week to Bermuda. We have never been, but I know the popular beach attraction is Horseshoe Beach. RCL offers an excursion to the beach, which is just roundtrip transportation and 3 hours at the beach for $37/pp. A colleague who has been to Bermuda via a cruise said they took a taxi for WAY less. Can anyone recommend the best way to get to the beach while still being "safe"? I'd prefer not to shell out $148 just for transportation to/from the beach.

Thanks to all who responded. Per this RCL page: https://www.royalcaribbean.com/royaliq it looks like this is available on Anthem and Ovation. I'm sailing on the Anthem, so I'm gonna have my kids download it. Thanks!