 Posts

15

Joined

Last visited
Recent Profile Visitors
The recent visitors block is disabled and is not being shown to other users.
ZinzMat's Achievements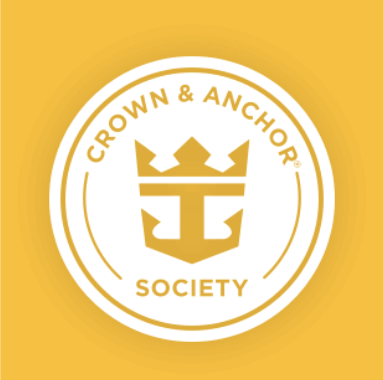 Gold (2/7)
2
Reputation
Anyone ever flown into PBI for a cruise leaving out of Miami? Flights are almost half the cost. I know it's about 1.5/2 hour car ride to Miami from there. Wondering if anyone has done it, what did you use for transportation? I looked into renting a car one way, but it would negate the flight savings, so wondering if there's a cheaper alternative. I have 2 kids that need carseats if it matters. Thanks!

We're sailing in August with a 1 year old and wondering how the nursery works. 1) Are they open all day or just certain times? 2) At what point does it become a paid service? Do you tip at that point? 3) I read you need to sign up as soon as you get on the ship. If we do that and then don't use it, are we taking away a spot from someone who actually would use it? Can we sign him up mid cruise instead? Thanks!

Sorry if this is a repeat question, I tried to search but didn't see an answer. We'll be 2 adults and a 1 year old visiting St. Maarten, and would like to get over to Marigot for a bit. Without a carseat is this doable without booking a full excursion? Thanks!

We just got off harmony and could not believe how rude the rest of the passengers were. We even mentioned it to our waiter and he said it's better during school break times when it's families, that the "older generation" is very pushy and entitled, but we witnessed it with EVERYONE. One guy (grown adult man) threw an absolute hissy fit when he asked for a Pellegrino in Boleros at 1am and the bartender told him she was all out. Lines definitely didn't mean anything and I was shoved out of the way multiple times. One woman hip checked me to get to a table in the windjammer before me. The crew on the other hand...amazing! They took everything in stride.

Reporting back...the experience was cool but there were so many better options for Jamaica that you can't do anywhere else (green grotto caves, dunns river falls) that I would do the dolphins in cozumel. There's also really nothing else to do at the dolphin park even though they say there is, and you're there just long enough to get bored.

Has anyone gone on this excursion recently? We're sailing on harmony in 5 days and I'm wondering if I need to pack sneakers. I'm more worried about terrain than amount of walking (I wear flip flops to Disney where we walk 20+ miles per day). Is there any climbing involved? This would be the only reason I'd need sneakers, and I'd rather not give up precious suit case space ?

I'm doing the excursion in Falmouth next week, I'll report back how it went. I've done it once before in Curacao and it was excellent there, so the bar is high!

How do the ships handle changing time zones? Do we change our clocks every night? I'm worried about thinking it's the wrong time and missing an excursion or being late back to the ship. If it matters, sailing on the harmony in Dec to Labadee, Falmouth, and cozumel. Thanks!

Thanks for all this great info! We're sailing out of ft. Lauderdale.

I'm taking my honeymoon on the Harmony this Dec to the western Caribbean and have a couple questions. I've been on several cruises but the most recent was about 10 years ago and I've never been the one to plan it, so a lot of this is new! Also the largest ship I've been on was the Explorer so I think I'm in for quite a shock :) My husband has never been on a cruise so I'm hoping I can plan enough ahead that he enjoys it! 1. What is the weather like in Labadee, Falmouth, and cozumel in Dec? Still warm enough for shorts? I'm from NH so anything warmer than 60 degrees I'm happy with. 2. My TA booked us in a guarantee balcony. Can I still do online check in? What are the odds we get an obstructed view? If we do is there anything we can do about it? I didn't know it was a guarantee until it was too late... 3. What time would you recommend getting to the ship? It's been too long for me to remember what time we usually boarded. I want to be on as early as possible! Thanks all!

Have you looked at Manchester or Providence for flights? I fly out of Manchester all the time and 99% of the time it's cheaper than Boston. Are you checking multiple airlines? I just booked flights to ft Lauderdale for this December 2 adults round trip on southwest was $500.

For the carry on, do they open and physically search your bag or does it go through a metal detector? Want to make sure I'm not jamming it full of stuff if they're going to paw through it all and I'll have to refold everything! Edited to add: are there size restrictions?