In:
After spending eight days at sea, Icon of the Seas returned from her second round of sea trials.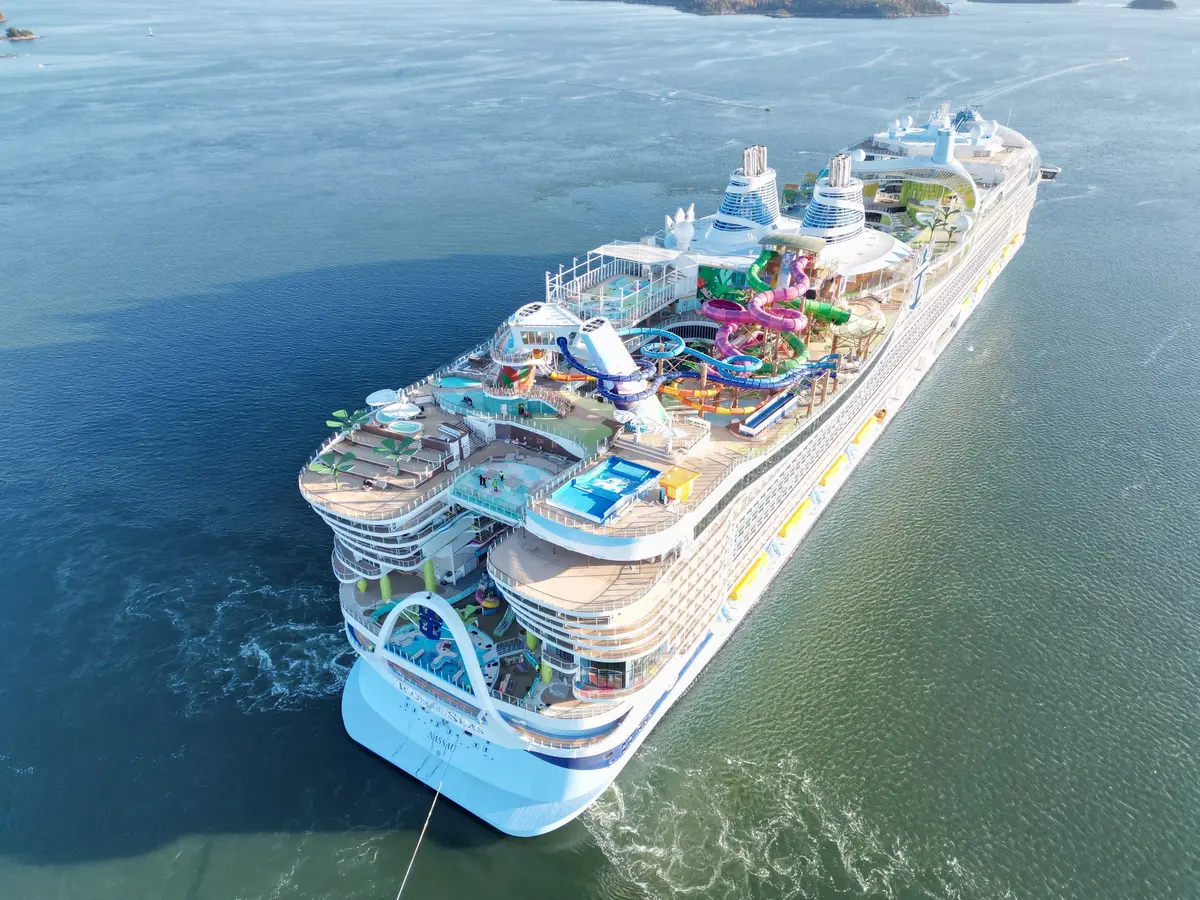 She departed from the shipyard early on October 29 after a short delay. Icon of the Seas was scheduled to depart the evening prior. 
"We're getting close to the finish line, and during Icon's final weeks at the shipyard, the ship will be getting her finishing touches before delivery, when it will be time for Icon to cross the Atlantic for her new home in the Caribbean," read a post published to Meyer Turku's Facebook page.  
An "extensive" test of every system
Icon of the Seas was pushed to her limits during the second round of sea trials. 
When she first sailed through open waters in June, she traveled hundreds of miles and had informal tests and certifications completed.
This time, however, the ship's noise, vibration, speed, fin stabilizers, automation, and main engine adjustments were formally tested to make sure everything was in working order and ready to welcome guests. In total, hundreds of tests and inspections were completed. 
"Building this ship is a challenging project, but I am proud of the shipyard workers and the fact that it is possible to build such a ship here at the Turku shipyard," said Tim Meyer, CEO of Meyer Turku in a recent interview given to YLE, Finland's national public broadcasting company. 
During the sea trials, Royal Caribbean learned that the ship is lighter and faster than they expected her to be.
Icon of the Seas is not quite ready to be delivered 
Even though Icon of the Seas is over 90% complete, Some final touches need to be made before she can be handed over to Royal Caribbean. 
According to Nick Weir's X page, Icon's carousel in Surfside was turned on and rotated for the first time on November 5. The video shows that, while it is functioning, there is still more work that needs to be done.  
Another post revealed an update on the largest ice rink at sea, Absolute Zero, which will be home to two different original productions: Starburst and Once Upon a Time. Additionally, guests can check the Cruise Compass to see when free skate sessions are offered. 
While the area has taken shape, some chairs still need to be moved into place.
An official delivery date has yet to be announced; however, there is post-delivery work that will have to happen. This will be completed in Cádiz, Spain. Things like art won't be brought in until the last minute. 
"This is a..significant art implement for us in comparison to size of vessel and quantity," remarked Royal Caribbean's Senior Vice President and Chief Product Innovation Officer Jay Schneider. He estimated that it has close to double the amount of art onboard as Wonder of the Seas. 
Nearing two months until Icon's first-ever cruise
As 2023 draws to an end, we get closer and closer to Icon's debut month! She's scheduled to depart from Miami, Florida on January 27, 2024 after over two years under construction. 
She'll be based in South Florida though at least April 2026. By then, however, they'll be another Icon Class ship, Star of the Seas, in service, although it's currently unknown where she will sail from. 
Onboard the 250,800 gross ton vessel, passengers will find 40 dining venues and bars, a water park, the largest ice skating rink at sea, an indoor ice skating rink, and seven pools.