In:
There's lots happening in the cruise world, including Royal Caribbean updates you should know about.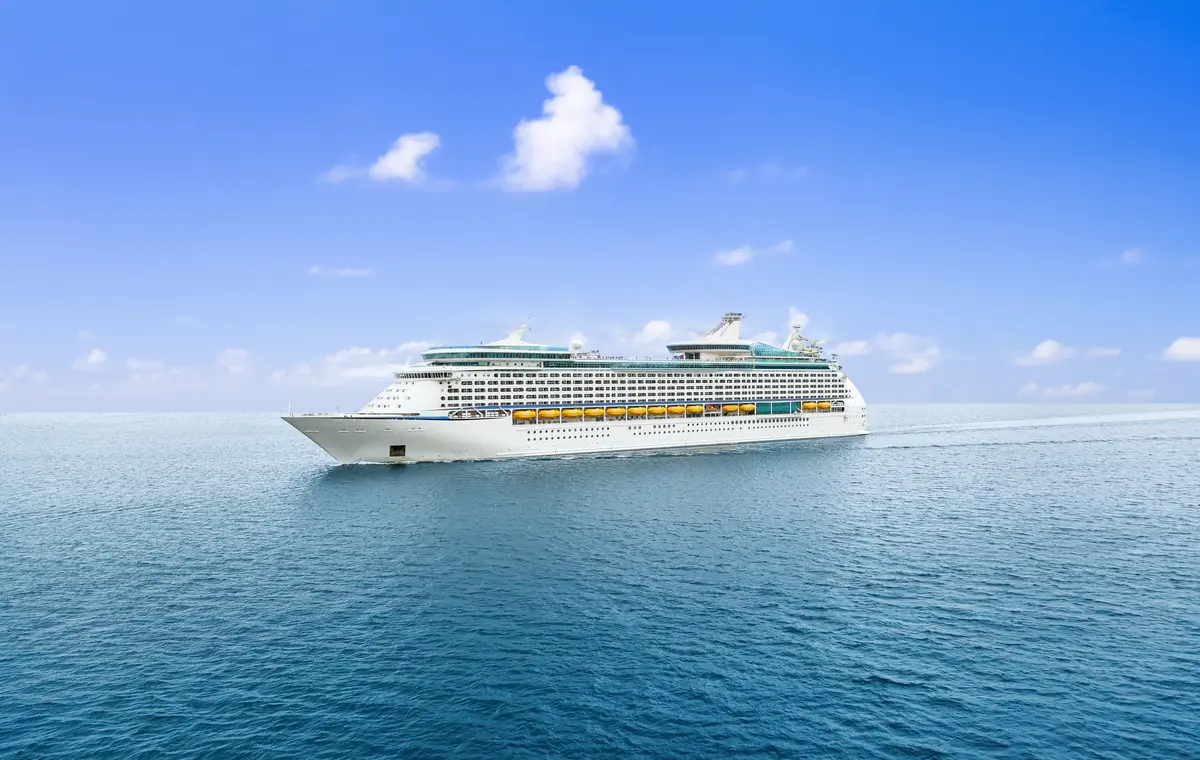 With a fleet of 26 ships, there are always going to be things happening and in an effort to keep everyone up to date, here's a quick run through of the latest news from this week.
Think of these as quick hits of changes and news that you should be aware of that changed in the last few days.
Final payment date change for long cruises
Royal Caribbean has changed when final payment is due for long cruises.
The new policy applies to sailings that are 15 nights or longer.
"As of today, guests will now have up until 120 days prior to sailing to make their final payment for sailings that are 15 nights or greater. Additionally, there will be a higher deposit amount required, per person, for new bookings made for sailings that are 15 nights or greater after today."
If you booked a cruise already, Royal Caribbean will grandfather you into the old policy, "no changes to your booking and payment schedule since you booked prior to these changes."
Hideaway Beach construction update
We have new photos to share of the construction progress being made at the new adults-only beach coming to Perfect Day at CocoCay.
Hideaway Beach will open to guests in January 2024, and is the first major expansion of the private island since the opening of the Coco Beach Club in 2020.
This new area will have an extra-cost, and it's meant for adults who want to enjoy a lively atmosphere and no kids.
Poolside cabanas, a new pizza restaurant, swim-up bar and infinity pool are what Royal Caribbean will add to keep adults in a party mood all day long.
Hideaway Beach is for guests 18 years or older and has an admission cost to enter.
Construction of On The Rocks is progressing, with a bright red color visible.
On The Rocks is located along the rocky shore and has live music, TVs to watch live sports, games like pool and shuffleboard.
More cruises from Israel could be cancelled
Royal Caribbean has already cancelled two cruises from Israel due to the conflict started by Hamas terrorists, and more cancellations could be on the way.
Royal Caribbean's Senior Vice President, Sales, Trade Support and Service, Vicki Freed, told Travel Weekly the cruise line will take things a step a time, "as far as next year goes, I think we just have to see where we are a month from now, two months from now."
She also posted on Facebook a heartfelt show of support to the Israeli people in this troubling time, "There are truly no words to describe the unfathomable situation in Israel right now. I am praying for the innocent civilians who've lost their lives and their families, those who've been kidnapped, the brave soldiers, and all of the people of Israel. It's heartbreaking to see the reports, photos and videos of such senseless violence. I stand with Israel today and always."
The October 9, 2023 and October 13, 2023 sailings on Rhapsody of the Seas were both canceled, along with port visits by Odyssey of the Seas.
Bahamas shipyard expanding operations
Grand Bahama Shipyard announced it will build one of the the largest floating docks in the Western Hemisphere, thanks in part to working with Royal Caribbean Group.
The shipyard, together with Royal Caribbean Group and Carnival Corporation, recently received approval to proceed with an expansion project that is estimated to bring billions of dollars in economic impact to Grand Bahama's economy over the next 25 years.
The $600 million project includes the construction, delivery to Freeport, and commissioning of two world-class floating docks that will allow the shipyard to service the entire range of cruise ships in operation and under construction, as well as much of the world's commercial shipping fleet.
"For more than 50 years we have partnered with The Bahamas to deliver exceptional vacations to millions of guests and create opportuni6es for local Bahamian communities," said Jason Liberty, president and CEO, Royal Caribbean Group.
"We are proud to expand our longstanding partnership and see establishing Grand Bahama as a premier maritime destination for repair and revitalization of all kinds of vessels, as a project that will drive economic growth for the Bahamian industry and create a positive impact for the people of The Bahamas for generations to come."
The two new floating drydocks are under construction in China, with expected delivery in 2025 and 2026.
Royal Caribbean Group joins global trade association for the methanol industry
Finding cleaner energy solutions for its cruise ships has become a top priority for Royal Caribbean Group, and the company is aligning itself with a trade group.
Royal Caribbean Group is the newest member of the Methanol Institute, which represents the world's leading producers, distributors, and technology companies. 
Jason Liberty, President and CEO of Royal Caribbean Group said, "We are pleased to join the Methanol Institute, and as we seek sustainable energy solutions we recognize the importance of collaboration to help us transition to the energy platform of the future."