In:
Each week we get another batch of cruise news to share covering what's happening in the world of Royal Caribbean cruises.
In an effort to cover it all for you, this week's update is a look around a few tidbits and updates you should know about.
Starlink installed on Freedom of the Seas?
Last week, Royal Caribbean sent a letter to the U.S. Federal Communications Commission (FCC) asking for permission to use Elon Musk's Starlink internet service on their cruise ships.
It appears one cruise ship may have Starlink installed as a test.
Brandon from The Weekend Cruiser shared an update from onboard the ship with a look at an array of satellite receivers installed onboard Freedom of the Seas.
The antennas are installed at the front of the ship by the mini-golf course, with six on each side of the ship for a total of 12 receivers.
Before you can expect to get super-fast wifi on a Royal Caribbean ship, the FCC needs to approve the technology because right now Starlink isn't allowed on moving vehicles.
Royal Caribbean finds company to provide LNG for Icon of the Seas
For those of you keeping score at home, Royal Caribbean has signed a deal with Eagle LNG Partners LLC to provide liquefied natural gas (LNG) bunkering for Icon of the Seas.
Icon of the Seas will be the first Royal Caribbean cruise ship to run on LNG.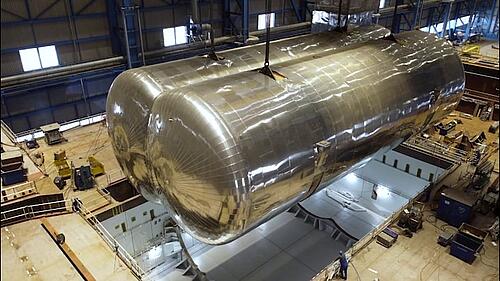 The LNG supply will be sourced from Eagle LNG's liquefaction facilities in Jacksonville, Florida. 
Eagle LNG's facilities are designed for loading bunker vessels and LNG carriers for the Caribbean while maintaining economies of scale using modular liquefaction technology. The facilities will be capable of blending in renewable feedstocks to help customers achieve their carbon reduction goals.
Celebrity raises minimum age for unvaccinated guests
Something to keep an eye on is a change for sister-company Celebrity Cruises and their vaccination policy.
For all Celebrity Cruises Europe sailings, guests 17 years of age and younger will no longer be required to be vaccinated in order to sail.
Also, unvaccinated guests sailing in Europe now have the option to either bring a negative pre-arrival test taken within 1 day of sailing or get tested at the terminal.
Royal Caribbean has not made any similar change to their European cruise protocols.