In:
Going on a cruise ship right now feels as close to "normal" as we've ever been since early 2020.
With cruise ship health protocols so effective in keeping Covid-19 cases down, and Royal Caribbean opting into the U.S. Centers for Disease Control and Prevention's (CDC) highly vaccinated program, face masks are optional onboard while indoors for fully vaccinated passengers. In addition, other policies have been scaled back.
I sailed on Wonder of the Seas for two weeks with the new protocols in place and wanted to share my experience for anyone who's wondering how close to normal cruising is right now.
Keep in mind that my experience is not indicative of what your experience will or will not be. I hope it sheds some insight into what the written policy really means in practical terms.
What's changed?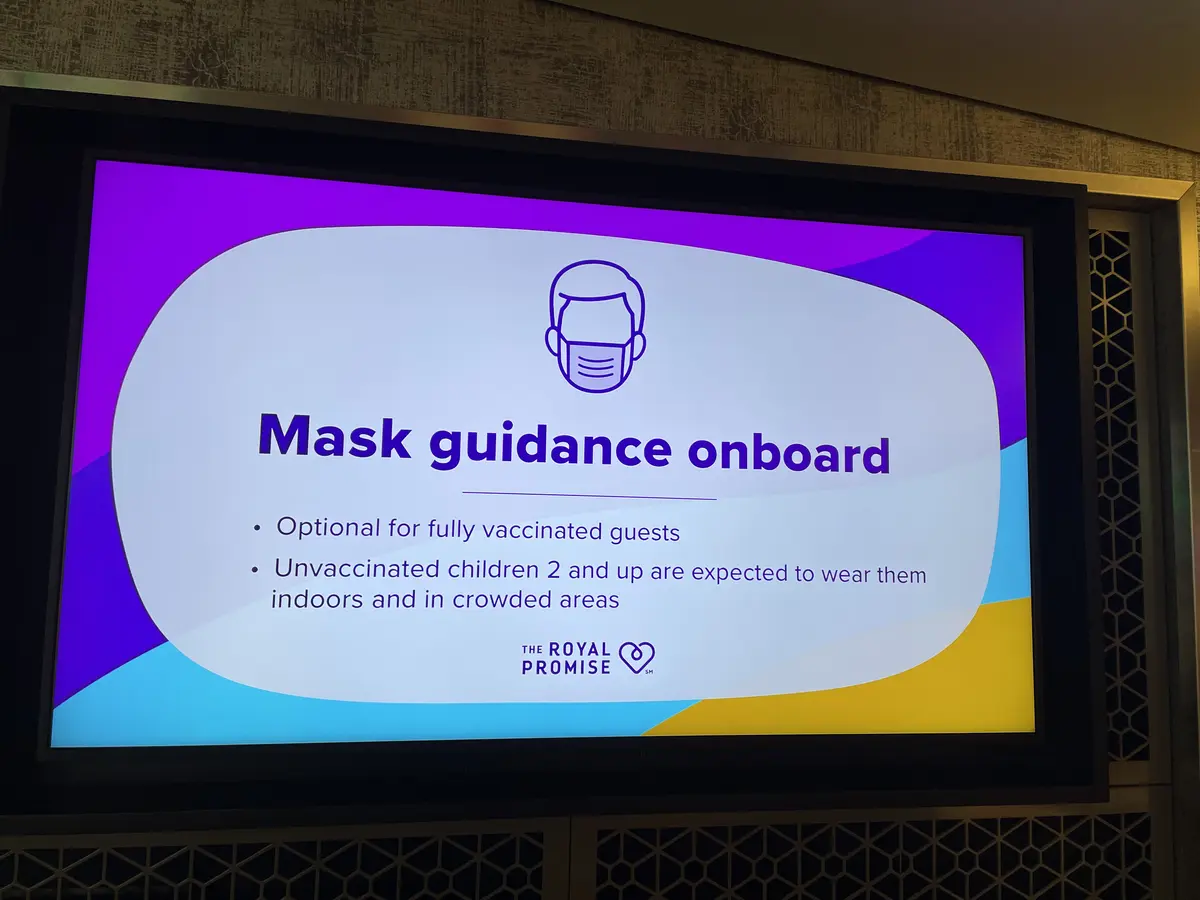 The biggest difference you'll notice is that you don't have to wear a face mask indoors anymore.
As of February 25, 2022, Royal Caribbean made masks optional for fully vaccinated passengers.
Unvaccinated children to continue wearing masks indoors and in crowded settings. Masks are required for all children while at the Adventure Ocean youth program. Guests under 2 do not have to wear a mask at any time.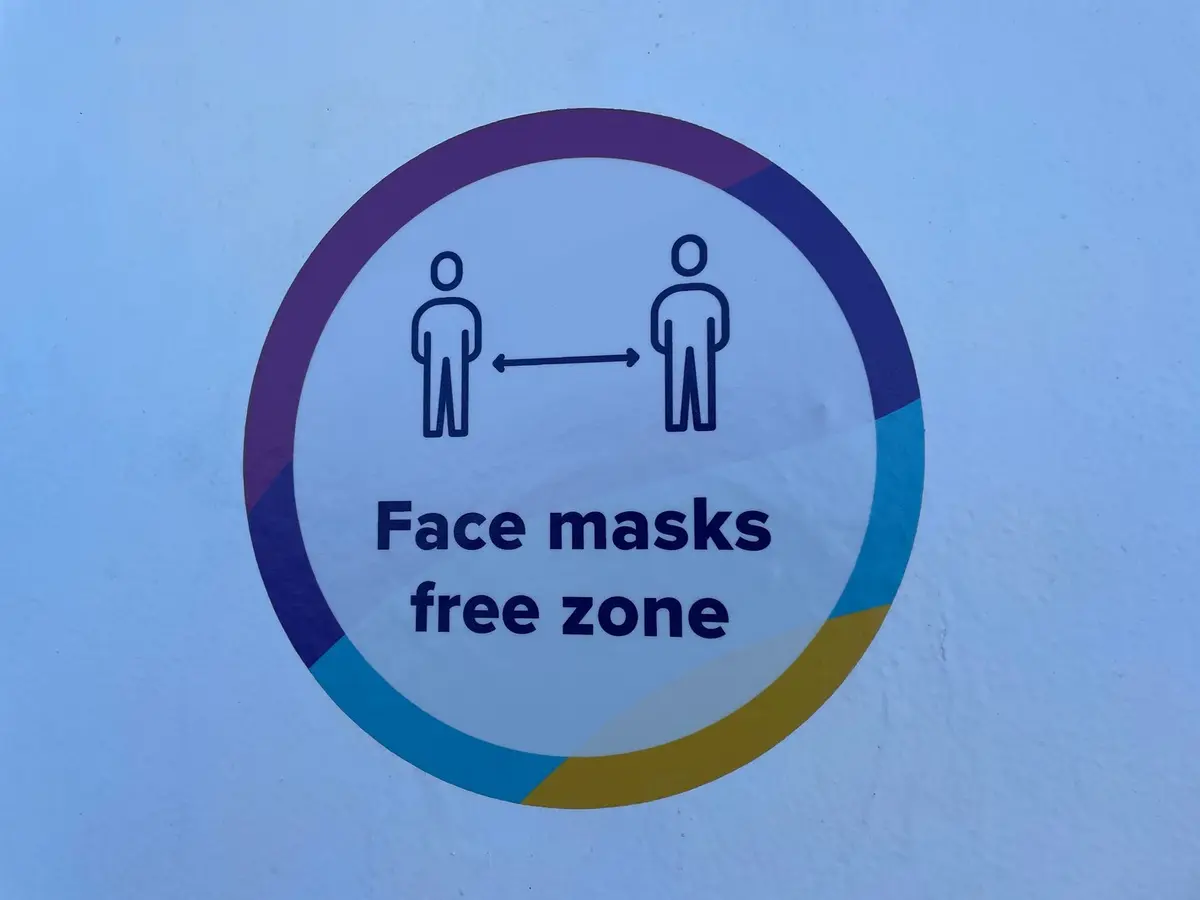 Masks should also be worn at the cruise terminal during the boarding and screening process, as well as during disembarkation. 
Another big change is vaccinated zones are a thing of the past.
Instead of having select bars and lounges off limits to unvaccinated kids or having vaccinated-only performances in theaters, these distinctions have gone away.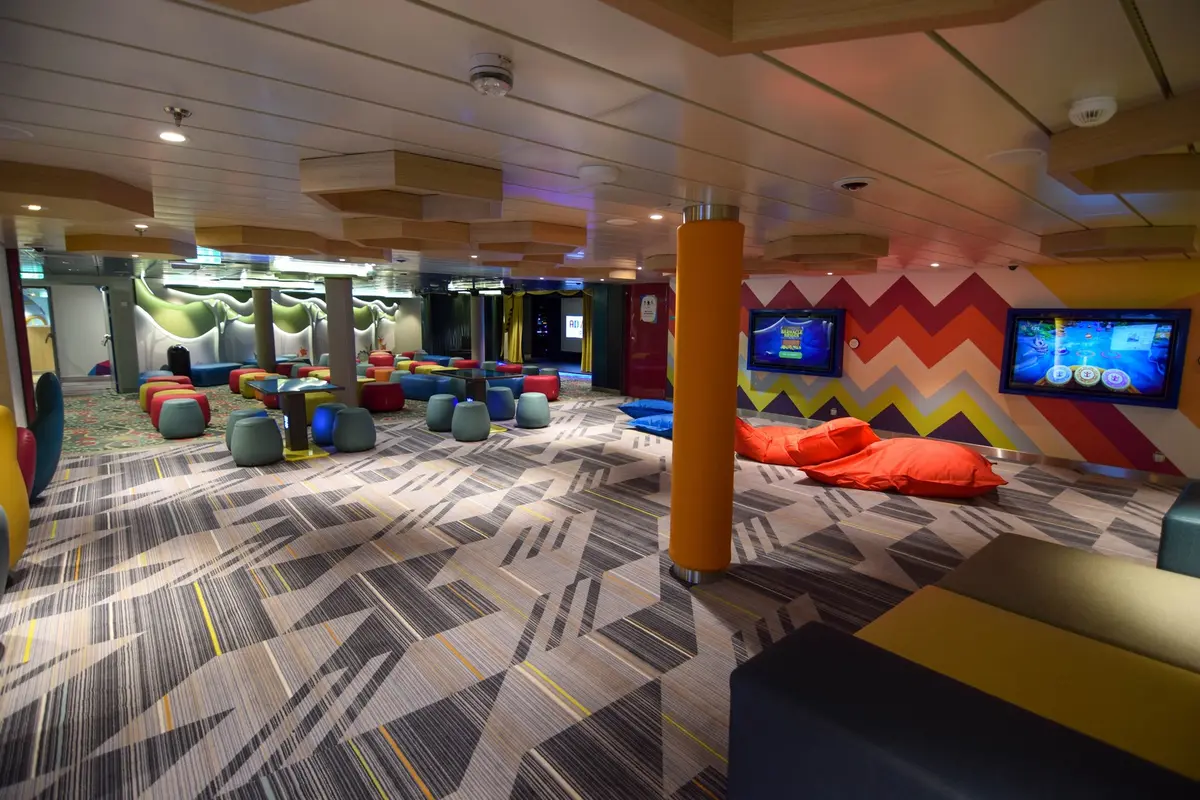 Another big change is Adventure Ocean no longer has limited capacity.  While face masks are required of all children in Adventure Ocean, there's no need for advance reservations for children three years and older.
My experience with the relaxed protocols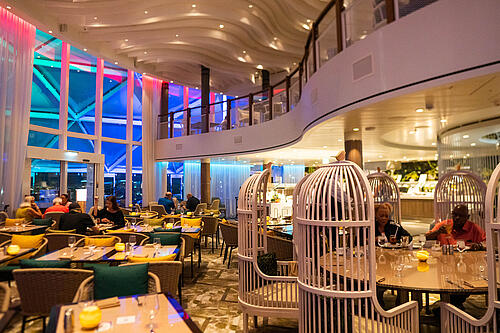 Having had been on more than a dozen cruises with various health protocols, it was a bit strange having a more open feel to the cruise ship experience.
It took me about three days to stop feeling like I forgot to put my mask on when I would leave my stateroom. Remembering to grab and put on a mask when I left my cabin became an almost Pavlovian response. 
Needless to say, it was a welcome feeling.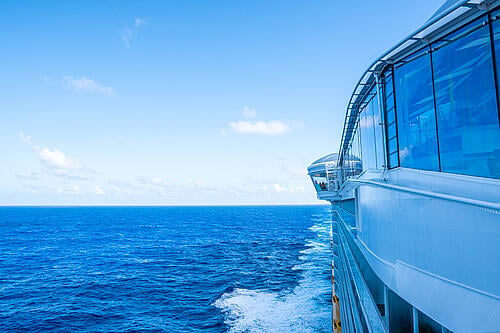 When my kids joined me for the second sailing, they asked me when that feeling goes away, because they too felt like they were forgetting something.
Speaking of my children, it was an absolute joy to not have to make reservations for Adventure Ocean anymore.
Under the old protocols, Adventure Ocean limited capacity and required reservations so that everyone had a fair chance to get their kids in at least some days.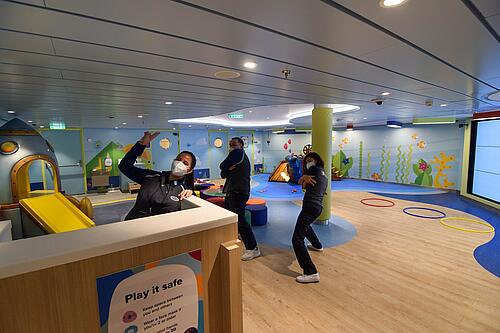 In practice, it just annoyed everyone and it left many families at a disadvantage without supervised child care in the evenings.  In the early days of very low ship capacity, this wasn't a big deal because there were few kids. But as ship capacity went up in the late winter, Adventure Ocean didn't scale up their capacity and it was disappointing.
Other than requiring masks, Adventure Ocean is essentially back to normal with their admission policy, as well as games. All the kids' favorite activities are back.
Another result of Royal Caribbean opting into the highly vaccinated program with the CDC is more activities can return, such as laser tag and pool deck activities like sexiest man competition.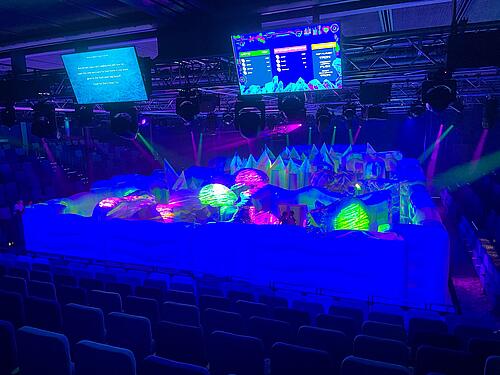 Guests are able to sit at bars, and there are no longer tables designated off limits to promote social distancing.
In summary, I found cruising with the relaxed protocols a welcome change. While I didn't mind cruising with a mask on indoors, being able to remove my mask once onboard brought back the sense of cruising again the way it used to be more than ever.
Increasing capacity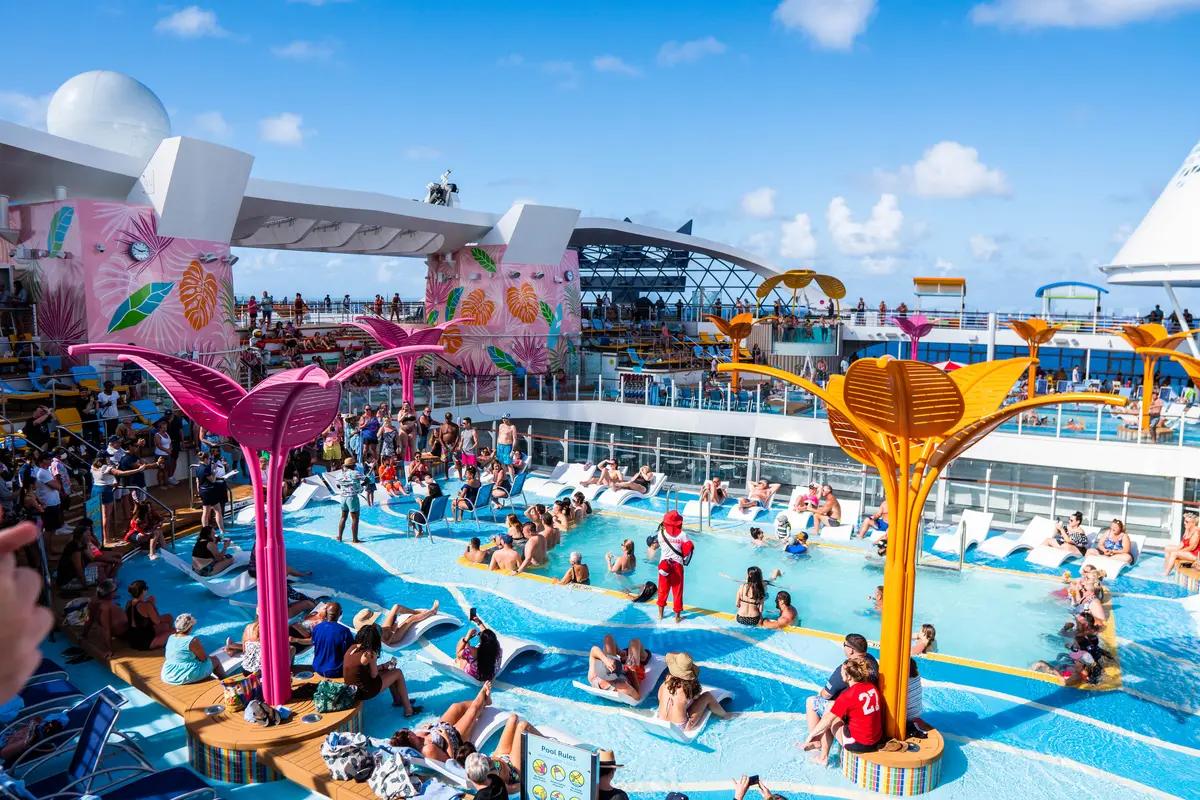 The days of lower ship capacity are quickly becoming a memory, as we're seeing Royal Caribbean ships move their capacity limits higher.
A running thread on the RoyalCaribbeanBlog message boards tracks the amount of passengers on a given sailing, and there appears to be anecdotal evidence of higher amounts of passengers this month than last month.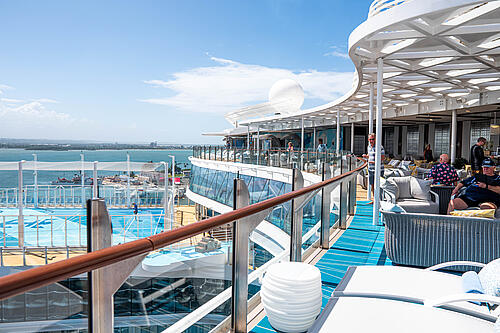 Based on double occupancy, some ships are seeing much higher guest counts. It's also worth noting Spring Break has begun and demand for cruises is higher this time of year than earlier in the year.
Adventure of the Seas March 14 sailing: 2933 passengers (94% capacity)
Mariner of the Seas March 17 sailing: 3,000 passengers (89% capacity)
Wonder of the Seas March 11 sailing: 4,396 passengers (76% capacity)
Anthem of the Seas March 20 sailing: 3281 passengers (78% capacity)
More passengers on a cruise ship isn't a bad thing. Rather, it's a sign of healthy demand for cruising and a return to the norm of what ships were like prior to the pandemic.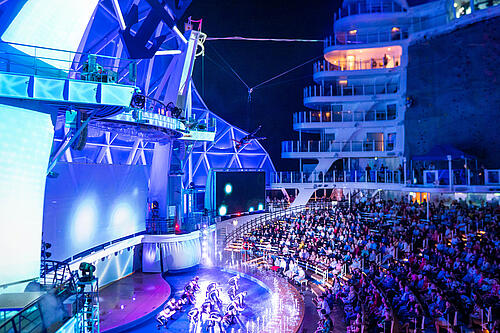 Another benefit to more guests onboard is certain activities feel more active. Theater shows, musical performances, and trivia are all much more well attended, which adds to the energy of these experiences.
Core Covid protocols remain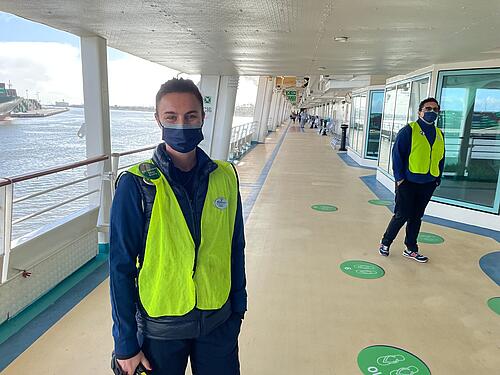 While some Covid-19 protocols have been scaled back, the core Covid protocols are still in place.
Pre-cruise covid testing for all passengers and a requirement all cruisers 12 years old and above be fully vaccinated remains for all ships, and there is no indication these protocols are going anywhere.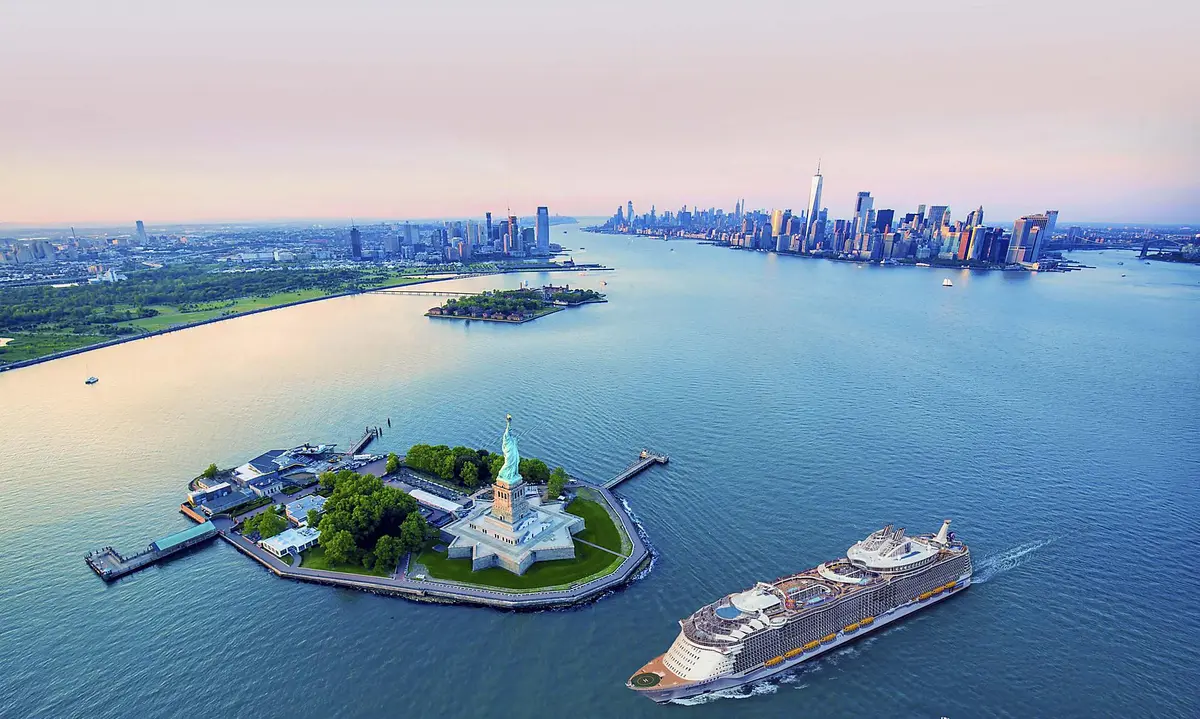 Moreover, enhanced cleaning and sanitization protocols are being utilized onboard ships. Royal Caribbean already enhanced its air-filtration systems before cruises restarted in 2021 to ensure the airborne spread of Covid would be a nearly non-existent threat.
Thankfully, the emuster process remains unchanged as well. Guests complete most of the safety drill on their smartphone at their leisure on the first day, and simply have to report to their muster station so they know where it is located.