In:
Covid-19 cases on Royal Caribbean Group's cruise ships from the Omicron variant are on the downswing.
During Royal Caribbean Group's fourth quarter earnings call on Friday, cruise line executives talked about the relative low amount of Covid cases onboard cruise ships compared to society on land, as well as the fact cases are dropping as Omicron passes its peak.
Royal Caribbean Group CEO Jason Liberty opened the call with investors by talking about the past quarter, and talked about how well its health protocols have been at keeping the vast majority of its passengers safe.
The cruise industry was firmly in the cross hairs of national media coverage last month when Covid cases began to go up onboard.
While the media was fixated on new cases on ships for a couple weeks, since then, cases have dropped significantly. Few media outlets have bothered to update their audience on that improvement with the same tenacity as the negative coverage.
Mr. Liberty proudly shared the precipitous drop in cases, "The good news is is that in the last several weeks, cases on board our ships have been declining rapidly and we now have returned to exceptionally low pre-Omicron levels."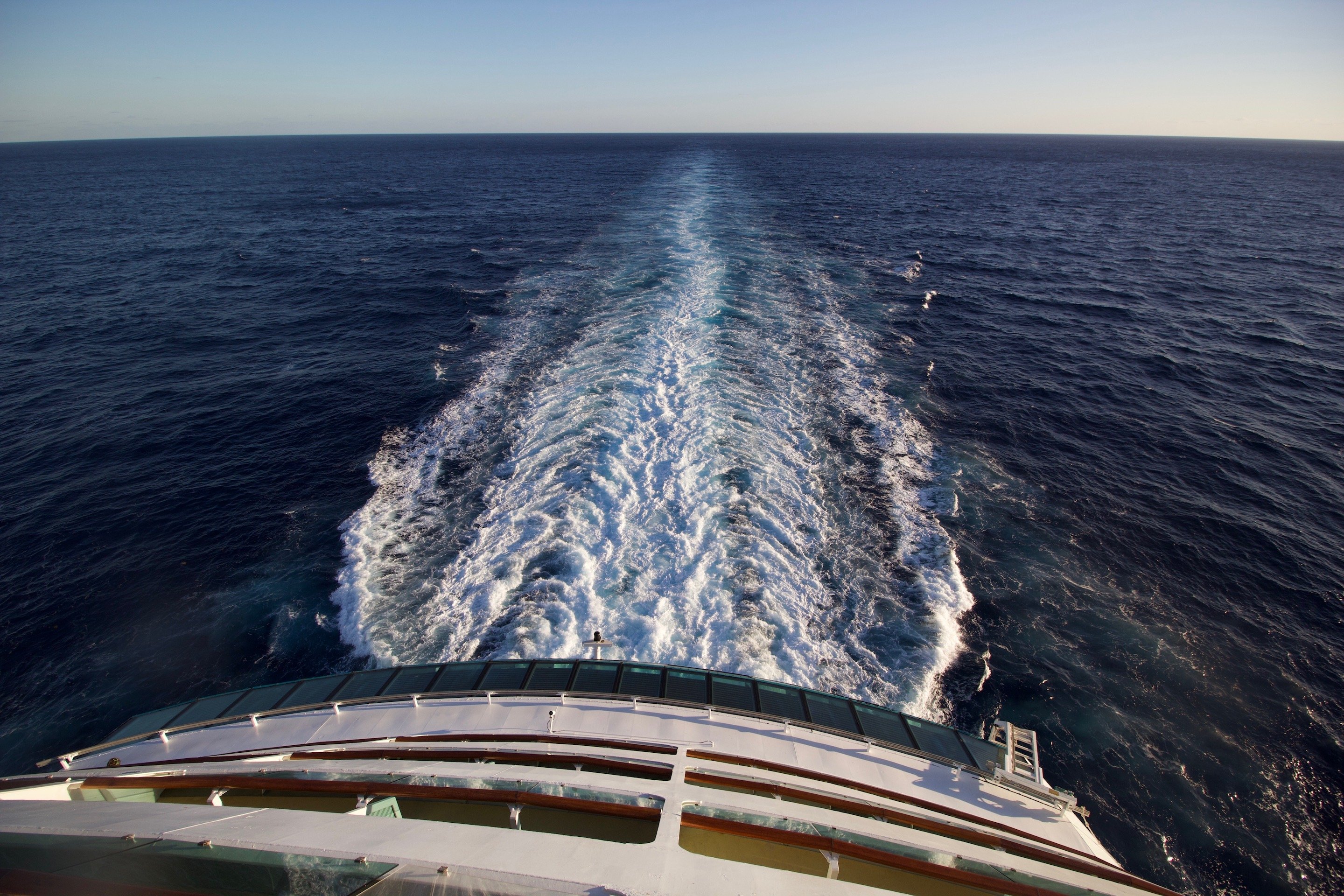 He shared that over the last seven days, Royal Caribbean Group has averaged only "a handful of positive guest cases per cruise."
Mr. Liberty said that while Omicron was "particularly painful," it appears as though that is behind the company, "while the variant is not done, it appears that the worst is behind us."
With Omicron either peaking or past peak, new cruise ship bookings are up again.
"In the last week of January, bookings returned to pre-Omicron levels," Mr. Liberty shared. "We expect demand recovery to accelerate as the variant subsides."
Powerful protocols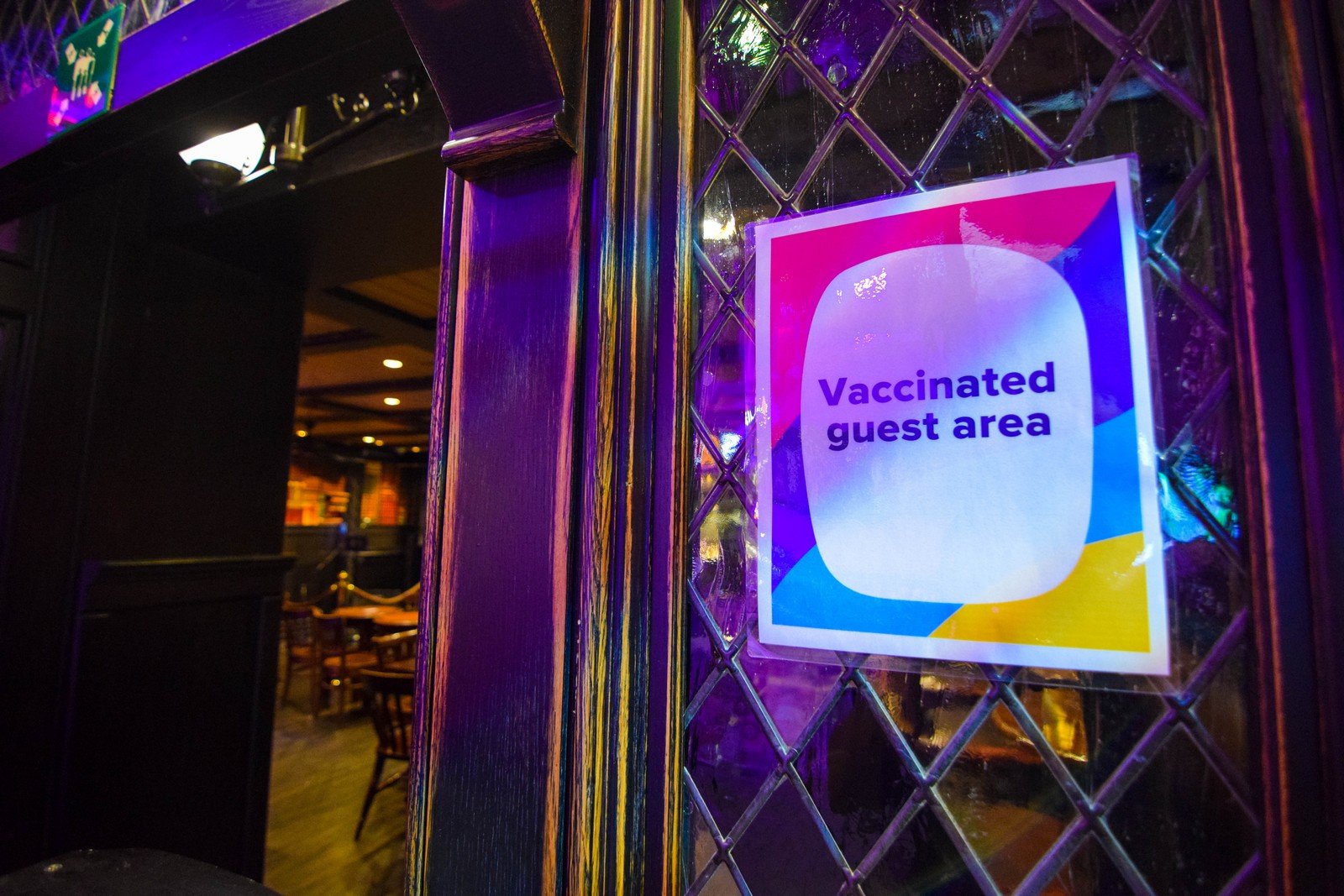 Mr. Liberty credits the fact that Covid cases have remained lower onboard cruise ships compared to cases on land to the protocols Royal Caribbean Group has embraced.
"Our rigorous health and safety protocols, with 100 percent vaccination rate among our crew, and close to 100 percent vaccination rate among our guests, provide a safe environment where we can fulfill our mission of delivering amazing vacations."
"Our goal has been to making cruising one of the safest vacations anywhere in the world while providing an exceptional guest experience."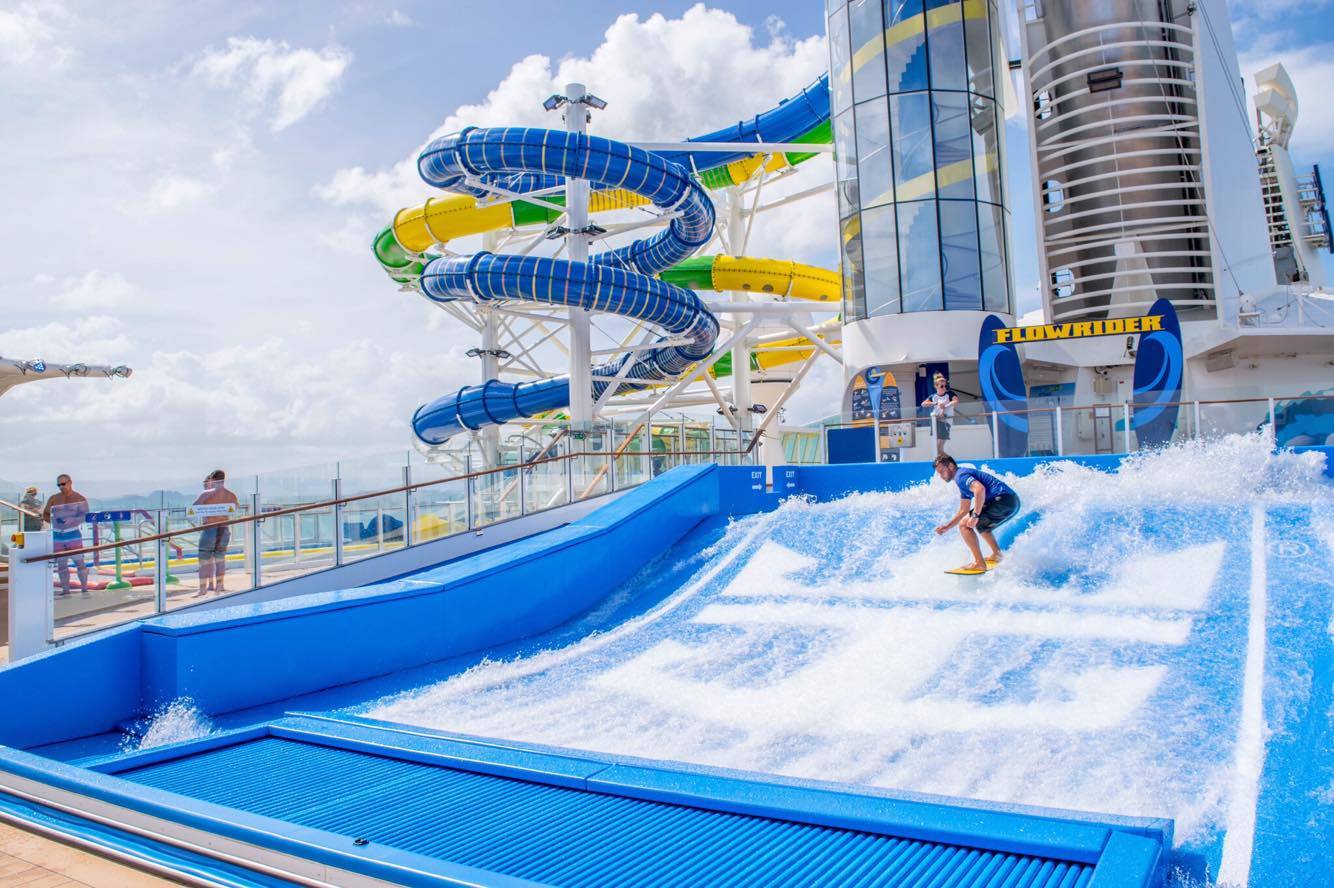 The company has been able to achieve that goal in carrying approximately 1.3 million guests since cruises restarted, and only having about 2,500 guests testing positive for Covid-19.
That represents a positivity rate of 0.19%.
"This positivity rate is still a small fraction of what it is in society at large, and nearly all cases on board were asymptomatic or had mild symptoms."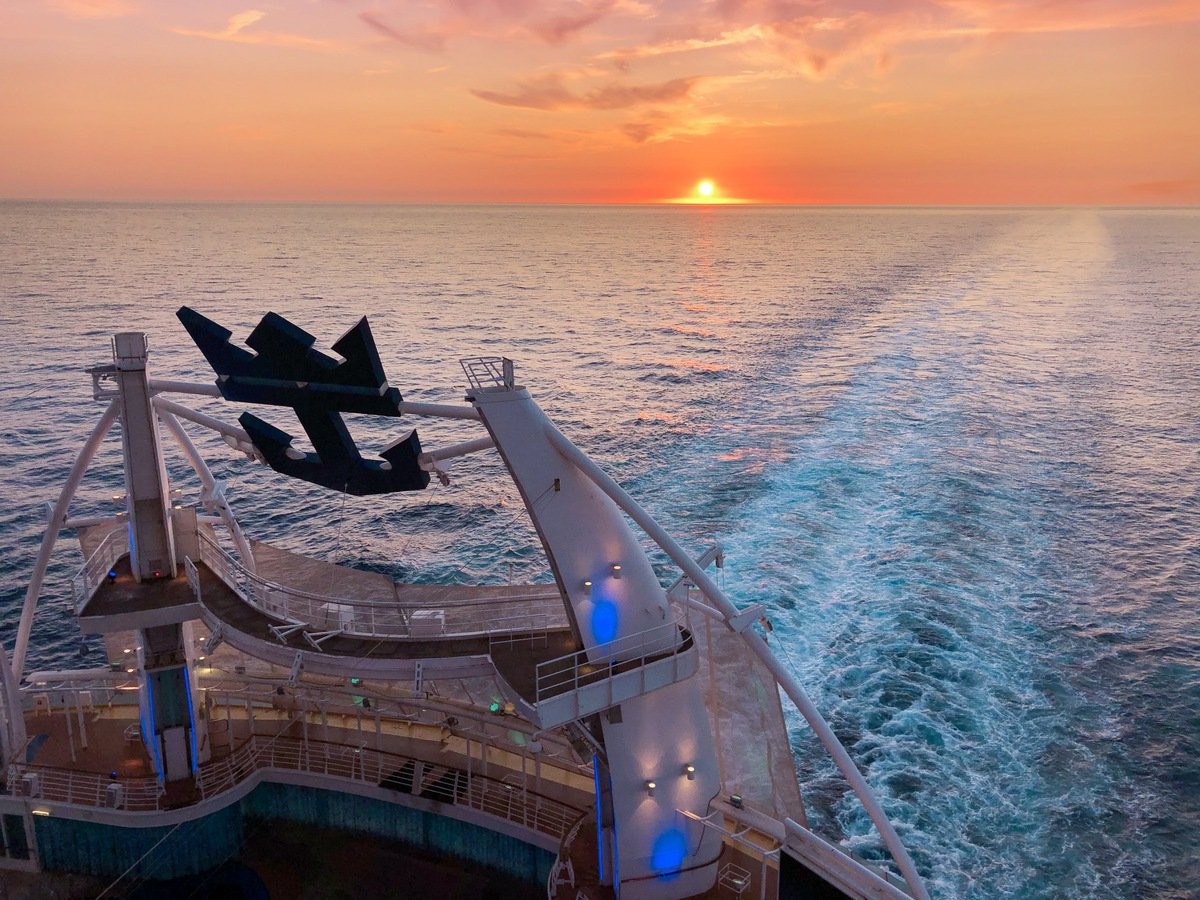 Mr. Liberty went on to point out the fact cruise line health protocols far surpass hotel and resorts protocols, "A few weeks ago, the prescriptive CDC Conditional Sail Order expired, demonstrating the agency's confidence in the overall effectiveness of the health and safety protocols of the cruise industry."
"Our own protocols continue to go above and beyond anything the framework provided and what consumers will find in any hospitality setting."
When will health protocols go away?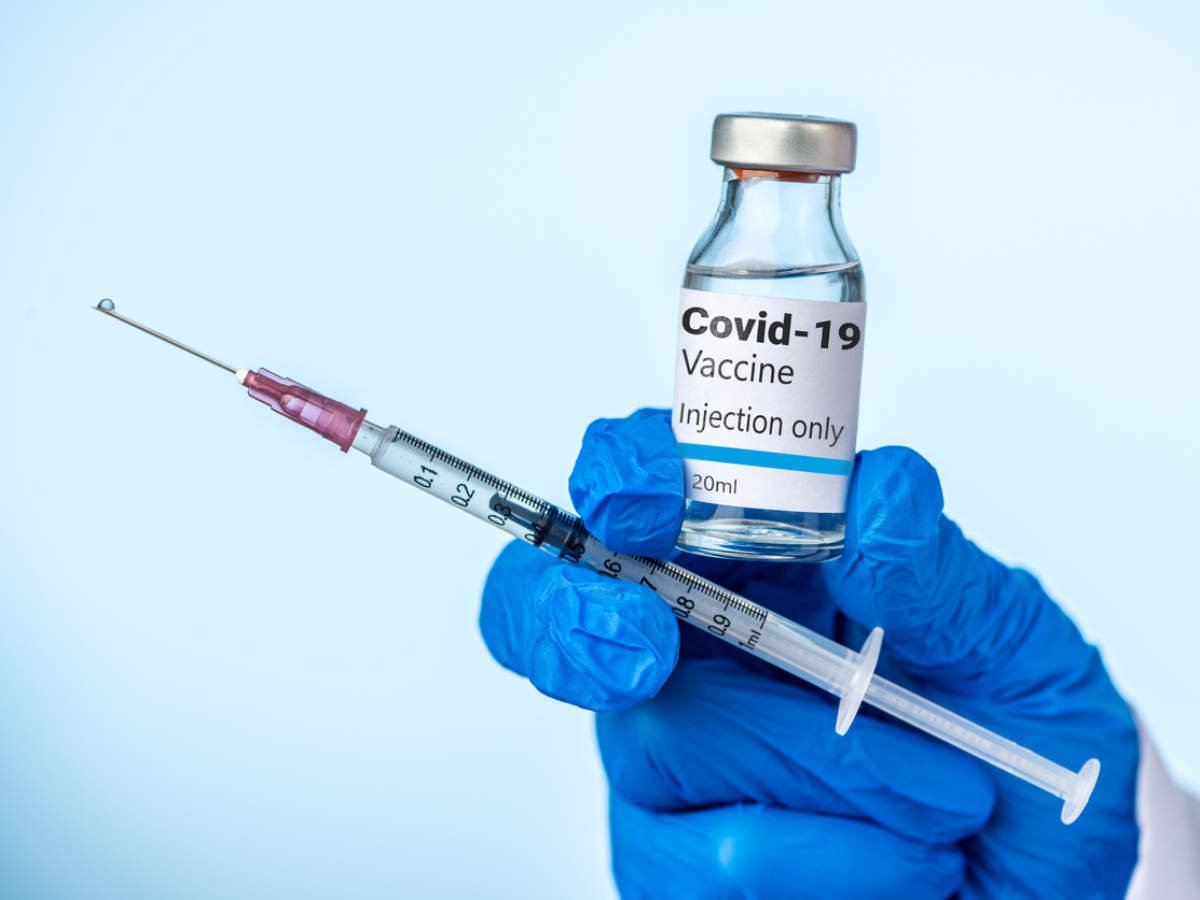 In case you missed our other article about it, Royal Caribbean International President and CEO Michael Bayley talked about when health protocols could be rolled back.
He thinks as Covid cases continue to drop, Royal Caribbean will work with the CDC to remove protocols, "I think what we'll see is as we get into that environment, we'll start working with the CDC."
"We'll start removing many of the protocols that exist today, and it'll become easier and simpler for our customers."
Booking trends of new cruiser vs repeat cruisers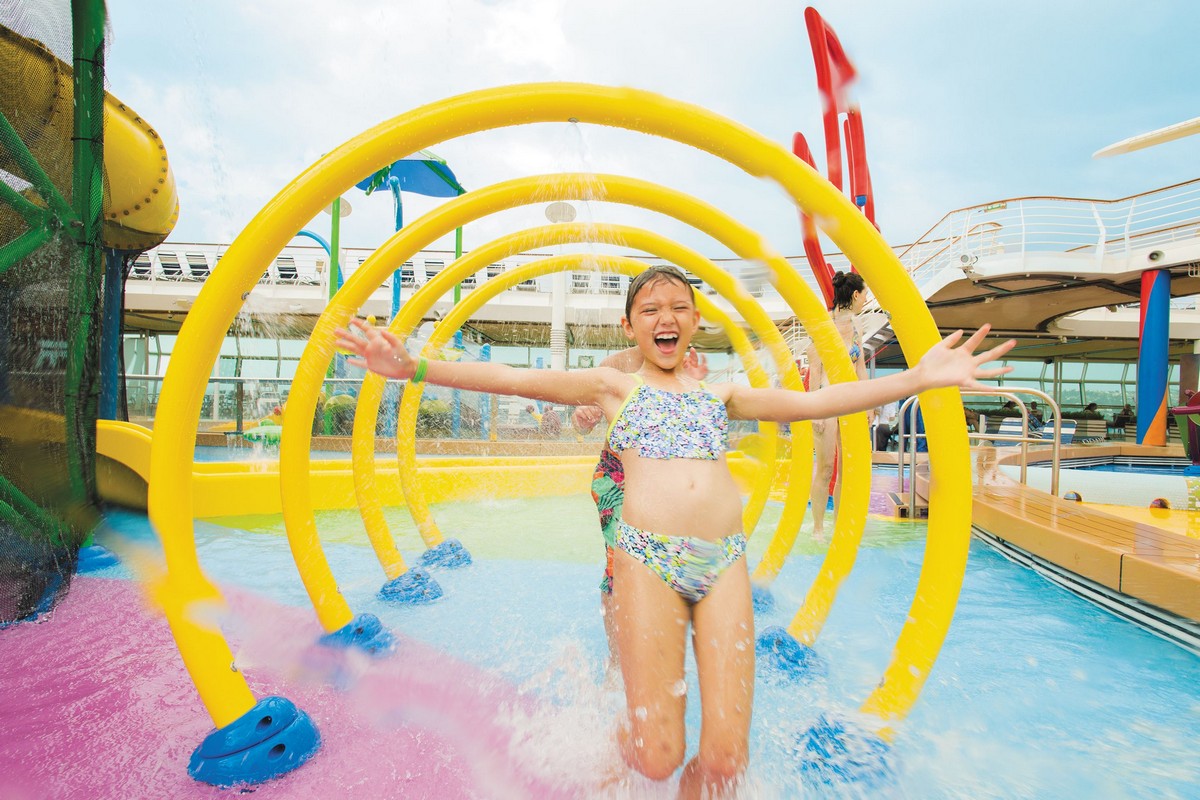 Another question Wall Street investors wanted to know is booking trends between new cruisers and core customers.
Mr. Bayley explained right before Omicron, booking numbers were getting quite strong, "as we moved into the fourth quarter of last year, our bookings started to exceed 2019 levels, both in volume and rate."
Both with the Delta and Omicron variants, the repeat customer would buoy new bookings considerably, as those new to cruise slowly regained confidence to book a vacation.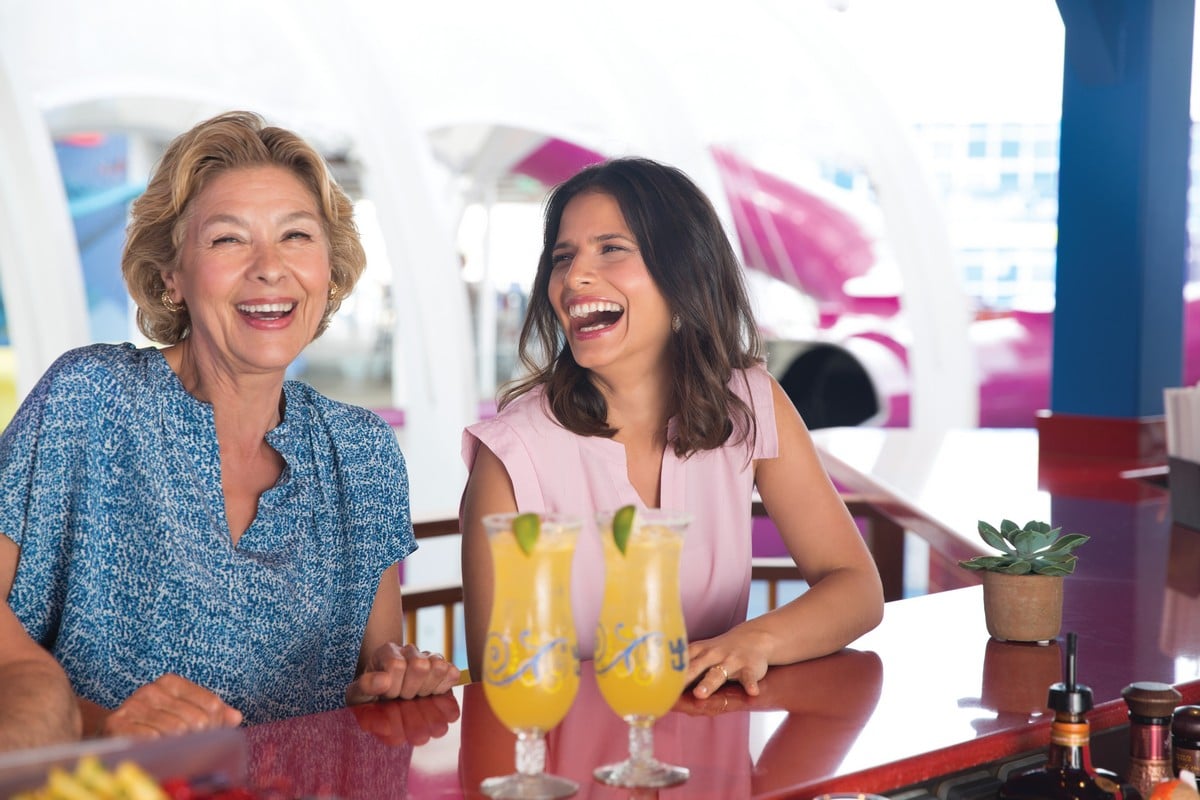 "As it relates to new to cruise and loyalty, loyalty certainly led the way....new to cruise lagged, I would say, four to six weeks when we look at our data."
"When we came out of Delta, loyalty was at the beginning skewed heavily and then and then new to cruise started to jump back in and it started to even out back to normal levels."
Mr. Bayley thinks Royal Caribbean International is particularly attractive to new cruisers in the United States because of the new ships combined with short cruises.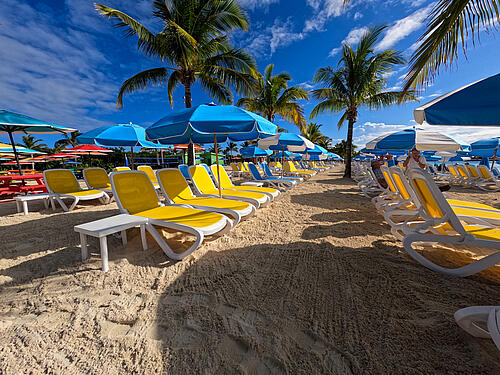 He also thinks Perfect Day at CocoCay plays a major role in attracting new cruisers, "We've got Perfect Day, as we know, an incredibly popular destination and that already is generating significant demand with a premium with new to cruise."
In short, Mr. Bayley feels new to cruise bookings are lagging coming out of Omicron, but they feel confident it's coming back based on what happened with the Delta variant.
Wall Street also wanted to know who is cancelling cruises, and not surprisingly, cancellations are tied to covid cases.
Mr. Liberty explained, "The majority of the people canceling were people who either tested positive for Covid before getting on sailing or somebody in their family who was traveling with them tested positive for Covid."
"We did see some of our customers shift their bookings from late December, early January into future periods."