In:
Beginning today, the U.S. government is giving away free Covid-19 tests, so naturally people want to know if these tests are acceptable for a Royal Caribbean cruise.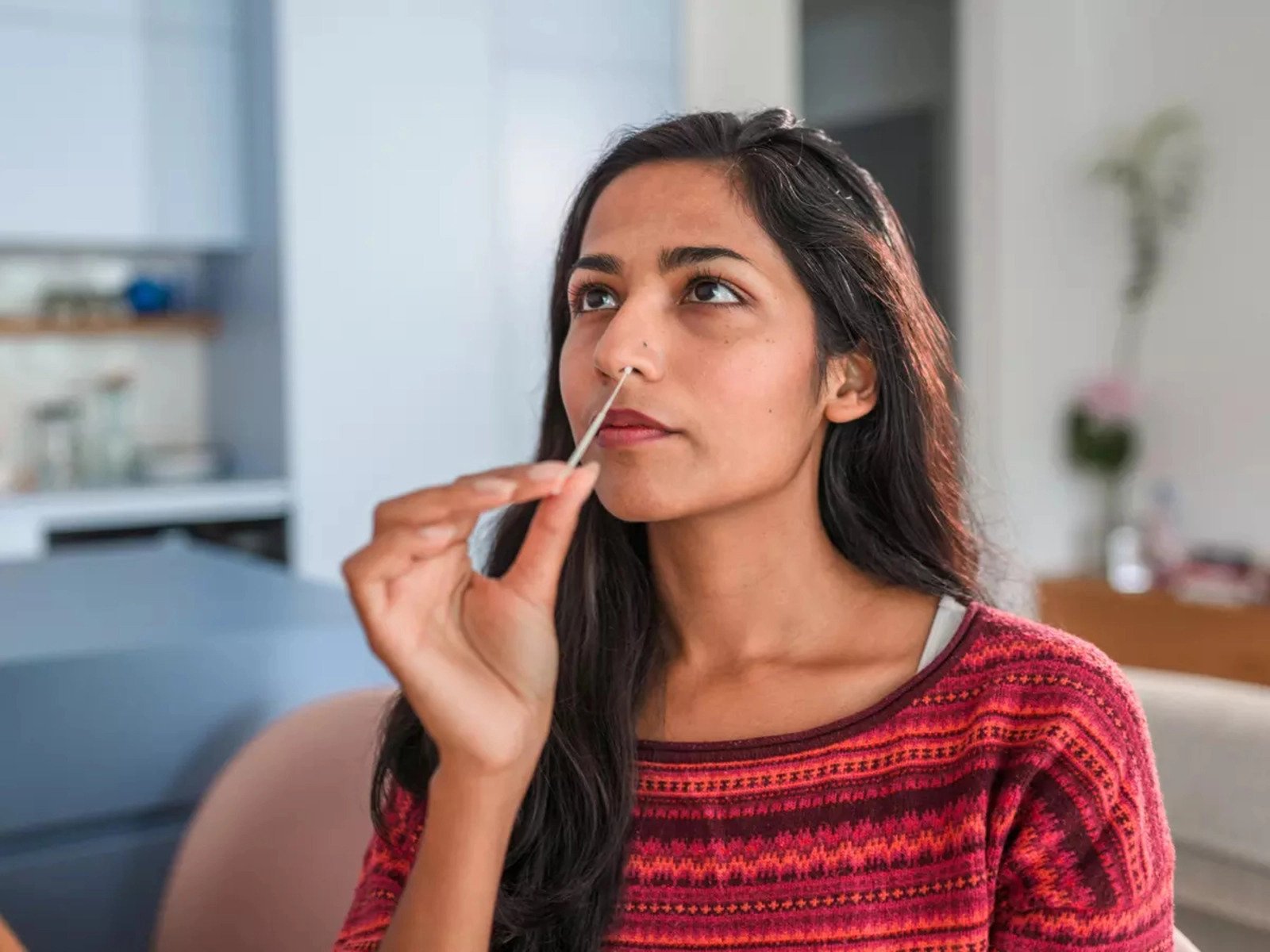 Beginning on Tuesday, the Biden administration soft launched the free at-home Covid tests that you can order directly from the U.S. Postal service. 
People can order four at-home tests per residential address, and they represent an easy and very affordable way to get a Covid test.
Royal Caribbean requires all passengers to take a pre-cruise Covid-19 test to bring with them to the cruise terminal.
Vaccinated guests must show a negative COVID-19 test result for a PCR or antigen test taken no more than 2 days before boarding day. NOTE: Kids age 5 to 11 who have been vaccinated may present proof of full vaccination and follow the testing protocols for vaccinated guests.
Unvaccinated kids age 2 to 11 must show a negative test result for a PCR test (not antigen) taken no more than 3 days before boarding day.
Unvaccinated kids' pre-cruise test cannot be taken on boarding day, because that may affect the sample taken during the kids' test at the terminal.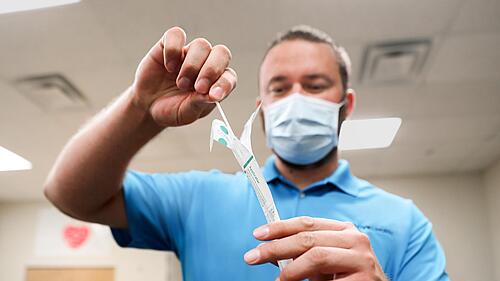 Royal Caribbean does accept an at-home test, which can be conducted pretty much anywhere that you have a good Wi-Fi connection - hotel room, airport, vacation home - as long as it meets this criteria:
You are fully vaccinated
The test must have Emergency Use Authorization from the U.S. FDA.
The self-test process must happen under live supervision on a video call with a telehealth representative.
The telehealth provider must issue you a result document that includes all the necessary information.
International guests sailing from the U.S. are able to complete their testing using telehealth test kits, providing the kit has been authorized for use by the U.S. FDA.

Telehealth test kits obtained internationally that do not meet this requirement will not be accepted.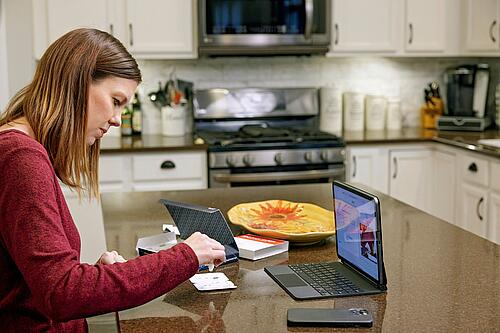 So can you use these tests for your pre-cruise test? Probably not.
The third bullet point is the key factor, because the free rapid tests the government is distributing are generally not the type that are proctored.
As of right now, the only at-home test Royal Caribbean accepts is Abbott's BinaxNOW COVID-19 Ag Card Home Test (not to be confused with the Abbott's BinaxNOW COVID-19 Antigen Self Test).
Read more: I tried the at-home Covid-19 test that Royal Caribbean accepts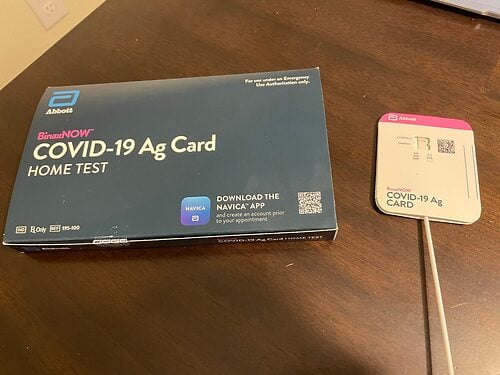 When ordering the free tests from COVIDTests.gov, there is no indication which test you will actually receive.
For now, your best bet is to order the tests anyway because they are free and sooner or later having access to rapid Covid-19 tests is going to be something you will likely benefit from having around.  If they are the BinaxNOW COVID-19 Ag Card Home Test, you're set, but if not, you can plan to buy those seperately.
You can purchase the BinaxNOW COVID-19 Ag Card Home Test from eMed.com or Optum. eMed sells a six pack for $150 for six Covid tests, or $25 apiece.
The good news is part of the initiative by the Biden administration to provide easier testing accessibility is you can save the receipt to get reimbursed by your health insurance company later.