In:
Royal Caribbean released new 5-night cruises and 7- to 8-night sailings Caribbean sailings for summer 2023 that are available to book immediately.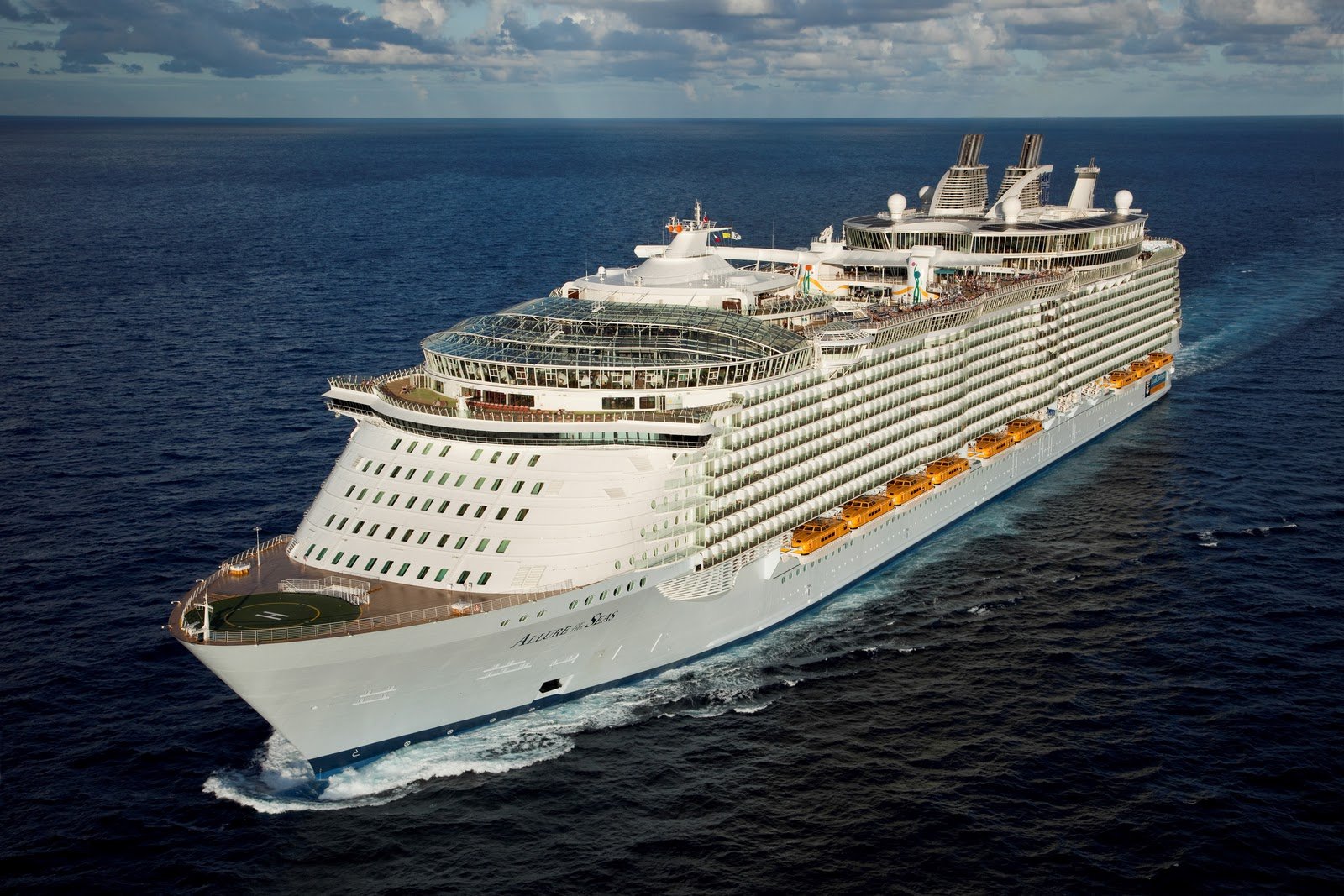 Highlighting the new offerings is Allure of the Seas will sail from Royal Caribbean's new terminal in Galveston year-round and Wonder of the Seas will sail from Port Canaveral year-round (Nov. 2022 – Oct. 2023).
Harmony of the Seas will move to Miami to be based there for the first time.
Summer 2023 Caribbean cruises are now open, with more Caribbean getaways to be revealed early next year.
Here's a look at what Royal Caribbean has planned for summer 2023 in the Caribbean:
Allure of the Seas sailing from Galveston will be the first Oasis Class ship to call Galveston home.
Royal Caribbean has extended Allure's Texas debut in winter 2022-2023 and opened a lineup of 7-night Western Caribbean cruises. Itineraries include stops at  Costa Maya and Cozumel, Mexico; and Roatan, Honduras.



The new cruise terminal in Galveston will open in October 2022.
The 161,300-square-foot and LEED-certified terminal, built in partnership with Galveston Wharves, was built to be able to accommodate Royal Caribbean's largest ships, including Oasis and Icon Class ships.
Wonder of the Seas will offer summer cruises from the United States for the first time in 2023 when she sails from Port Canaveral, extending its newly announced 2022 winter season that starts in November.
Cruises on Wonder of the Seas will include 7-night  Western and Eastern Caribbean cruises. Highlights include Philipsburg, St. Maarten; Charlotte Amalie, St. Thomas; Cozumel; and Perfect Day at CocoCay.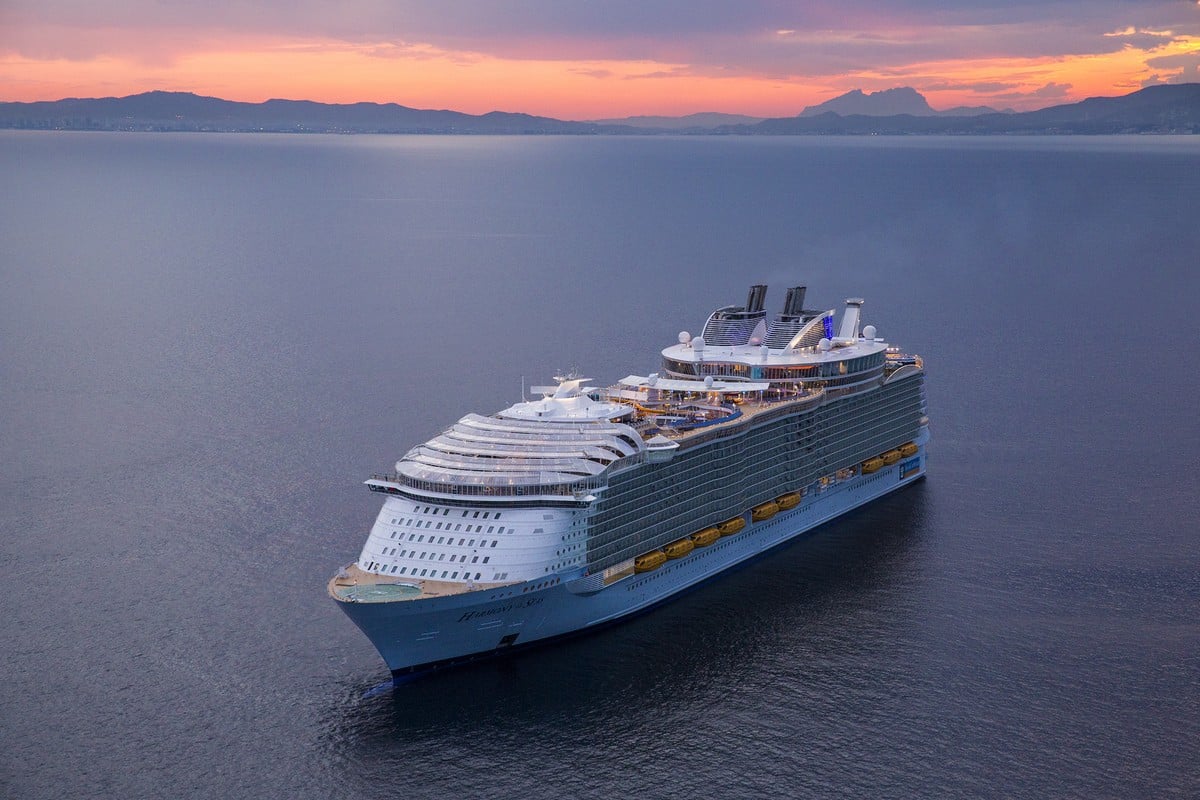 Harmony of the Seas will transition to Miami, offering 7-night Western and Eastern Caribbean cruises to places like Basseterre, St. Kitts and Nevis; Charlotte
Amalie; Oranjestad, Aruba; Costa Maya; and Perfect Day at CocoCay.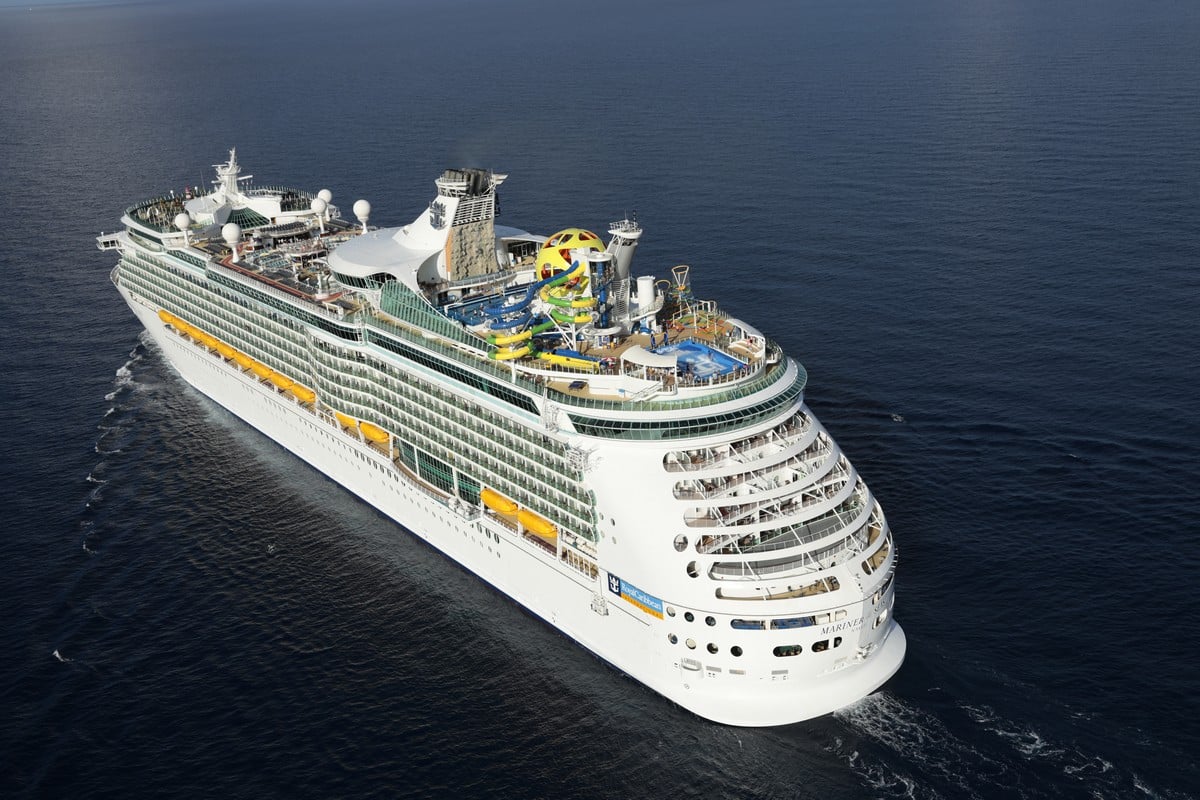 Mariner of the Seas will continue to call Port Canaveral home and sail a variety of of 5, 7 and 8 night cruises to Bermuda, and the Eastern, Western and Southern
Caribbean.
And on all 8-night Bermuda and Perfect Day at CocoCay cruises, there are two nights in Bermuda.
View the full list of sailings:
Should you book a 2023 cruise now?
Booking a cruise for two years from now may seem like a strange idea, but booking early is one of the best ways to save money on a cruise.
One good reason to book a sailing now is to lock in the price when it is among the lowest you will find. Cruise prices fluctuate a lot, and over time, prices tend to increase as people book up rooms.
You can always reprice the cruise later with the Best Price Guarantee program, which allows for repricing of cruises in case of a price drop.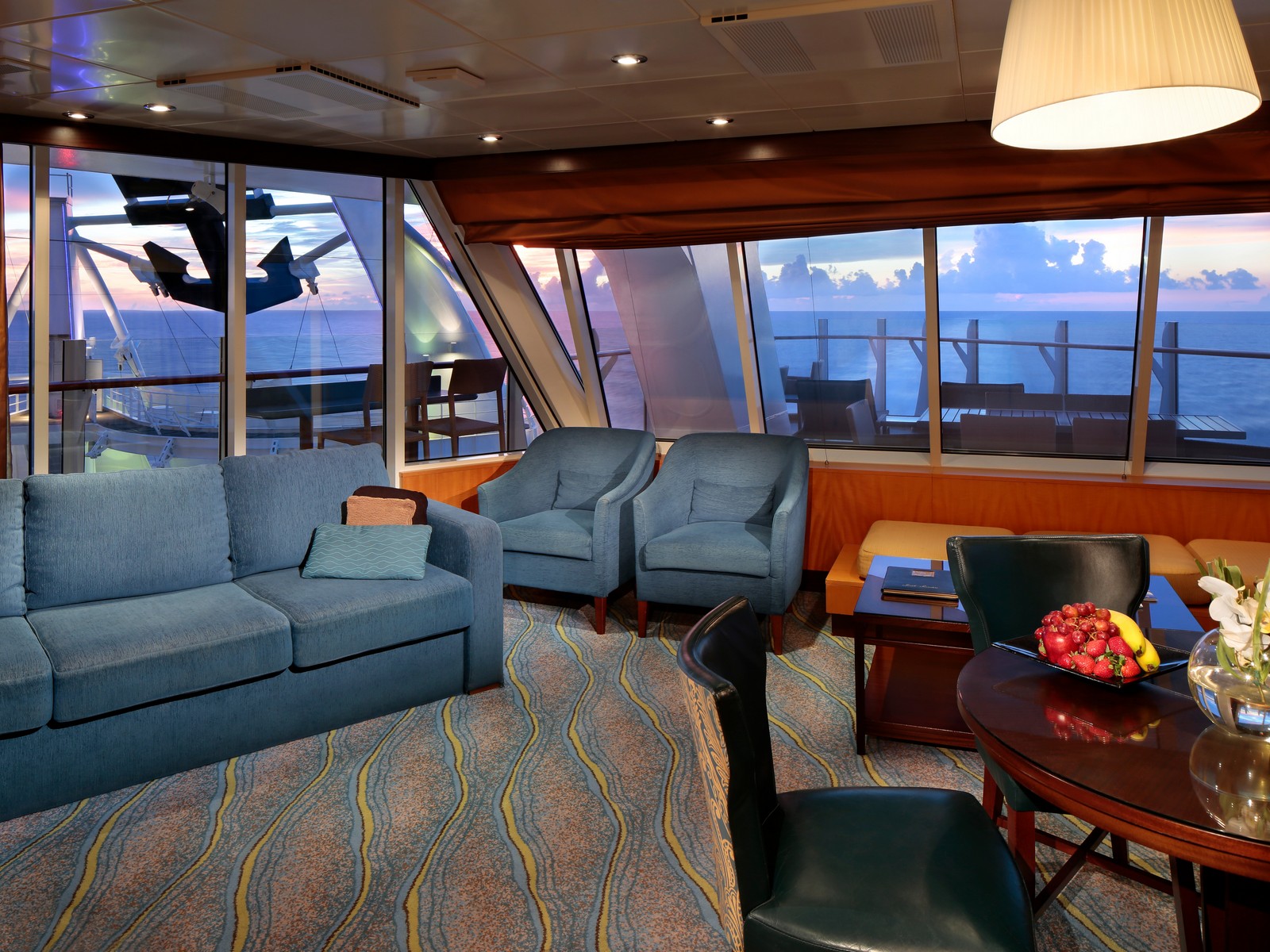 Another good reason to book a 2022 cruise is if you are interested in a specific room.  Certain room categories or locations get booked up quickly because of their popularity and limited options.
Suites, staterooms with extra large balconies, and other unique staterooms are popular among cruise fans and booking now is a great way to secure these cabins for yourself.
More about Caribbean cruises:
Europe 2023 deployment delayed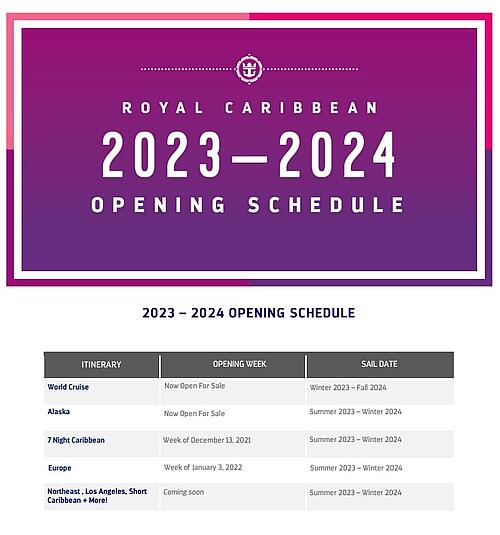 Europe was also scheduled to be released this week, but that has been pushed back.
Royal Caribbean updated its deployment schedule and the Europe 2023 cruises have been delayed for the second time.
Originally, Europe Summer 2023 was set to open the week of December 6, 2021, but they delayed it until the week of December 13. It will now be released on the week of January 3, 2022.