In:
In the future your stateroom door might be opened by your face instead of a card.
Royal Caribbean filed paperwork with the United States Patent and Trademark Office for a "multifunction smart door device", that among other things, can be opened via facial recognition.
The new patent is for a device that would be installed within or near stateroom doors of a cruise ship. Each smart door device can control access to a stateroom based on facial recognition or a wireless credential.
This smart device can perform other functions such as controlling stateroom personalization features, providing an electronic peephole function, allowing controlled access for authorized crew members, accommodating remote unlocking, and providing notifications.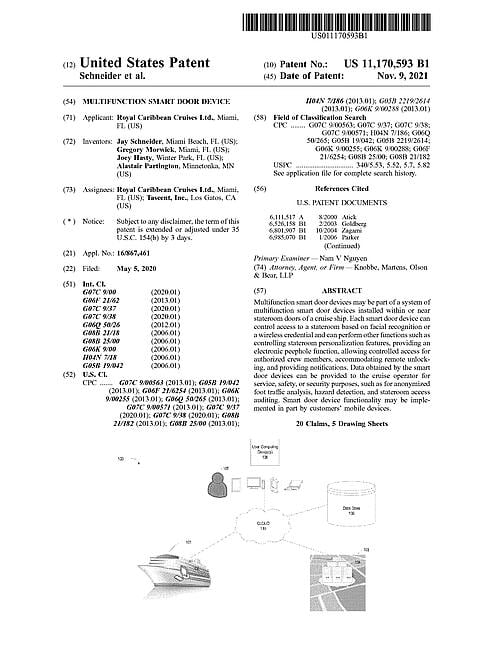 It could also be used by a passenger's mobile device.
Cabin doors on Royal Caribbean ships are all opened by a SeaPass card, which guests are issued at the start of the cruise.  Crew members have master key cards that can open the doors as well.
On some new ships, Royal Caribbean has added the ability for guests to open their cabin doors via the Royal Caribbean app.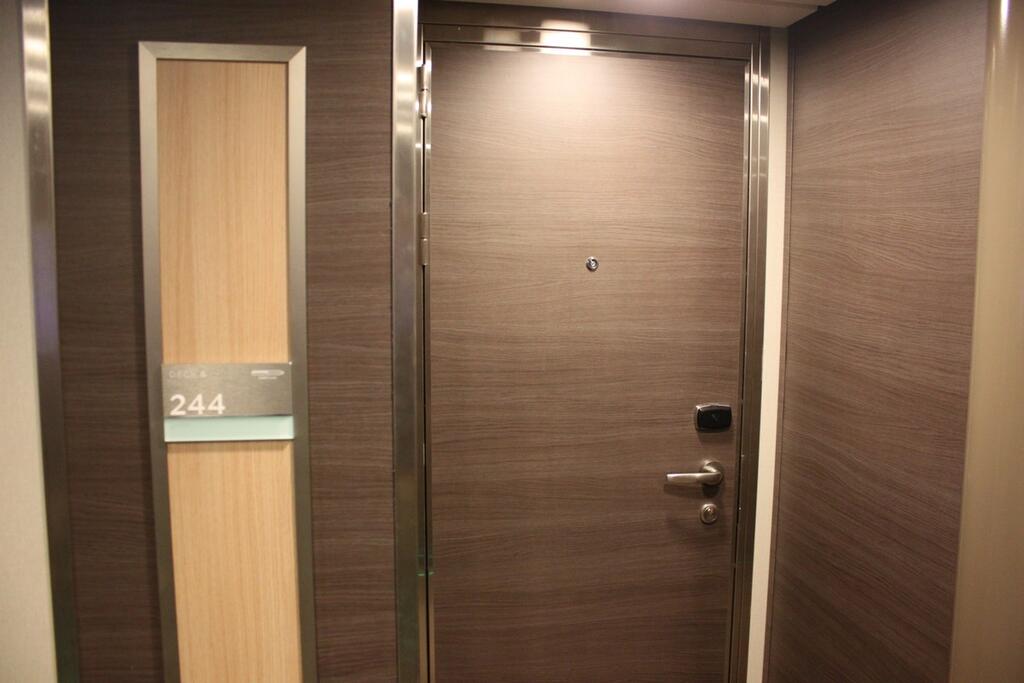 Royal Caribbean thinks this device can be utilized for service, safety, or security purposes, such as for anonymized foot traffic analysis, hazard detection, and stateroom access auditing. 
It is a prime example by Royal Caribbean of Internet of Things (IoT) devices that aims to  provide connected services to improve passenger comfort and efficiency.
The patent authors include Joey Hasty, Gregory Morwick, Alastair Partington, Jay Schneider. Mr. Schneider is Royal Caribbean's Senior Vice President and Chief Product Innovation Officer.
How it works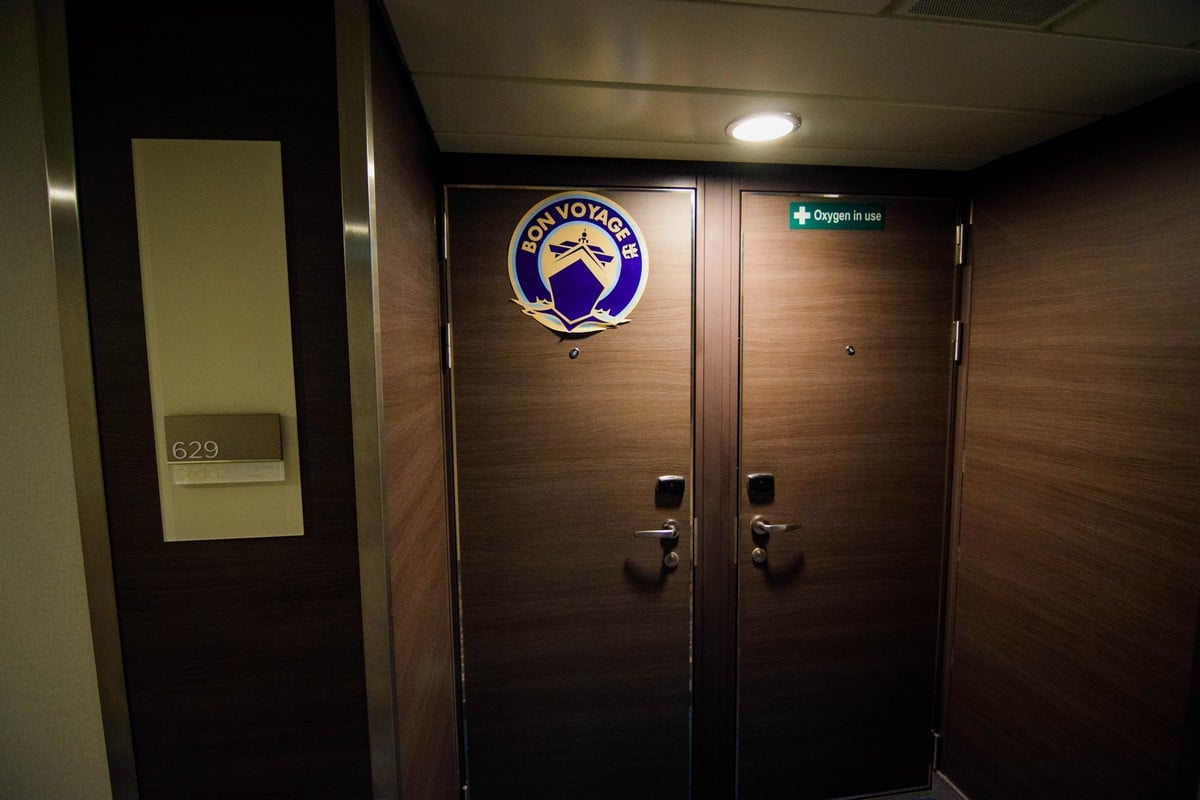 According to the patent, a wide angle camera would be able to sense a face of a person within its view and then use one or more facial recognition software algorithms to determine if the person is authorized to unlock the door.
The patent also includes the possibility for the facial recognition software to be able to set guest stateroom preferences comprise at least one of a default climate control setting, a default in-room media setting, a default lighting setting, or a default window shade setting.
There is even a provision in the patent for the wide angle camera that serves as the facial recognition sensor, to transmit a live stream to a guest's mobile device, similar to how some smart locks for houses function.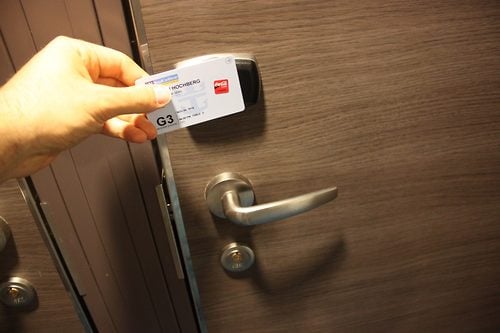 Of course, the door could be opened by crew members. It would be set up to allow one or more crew members to access the stateroom based at least in part on a facial recognition result or a proximity-based credential, and based at least in part on evaluating a business rule stored in the local data store.
These business rules could limit access to certain hours of the day, or determine whether the stateroom is occupied or unoccupied before allowing a crew member to enter.
Facial recognition is the future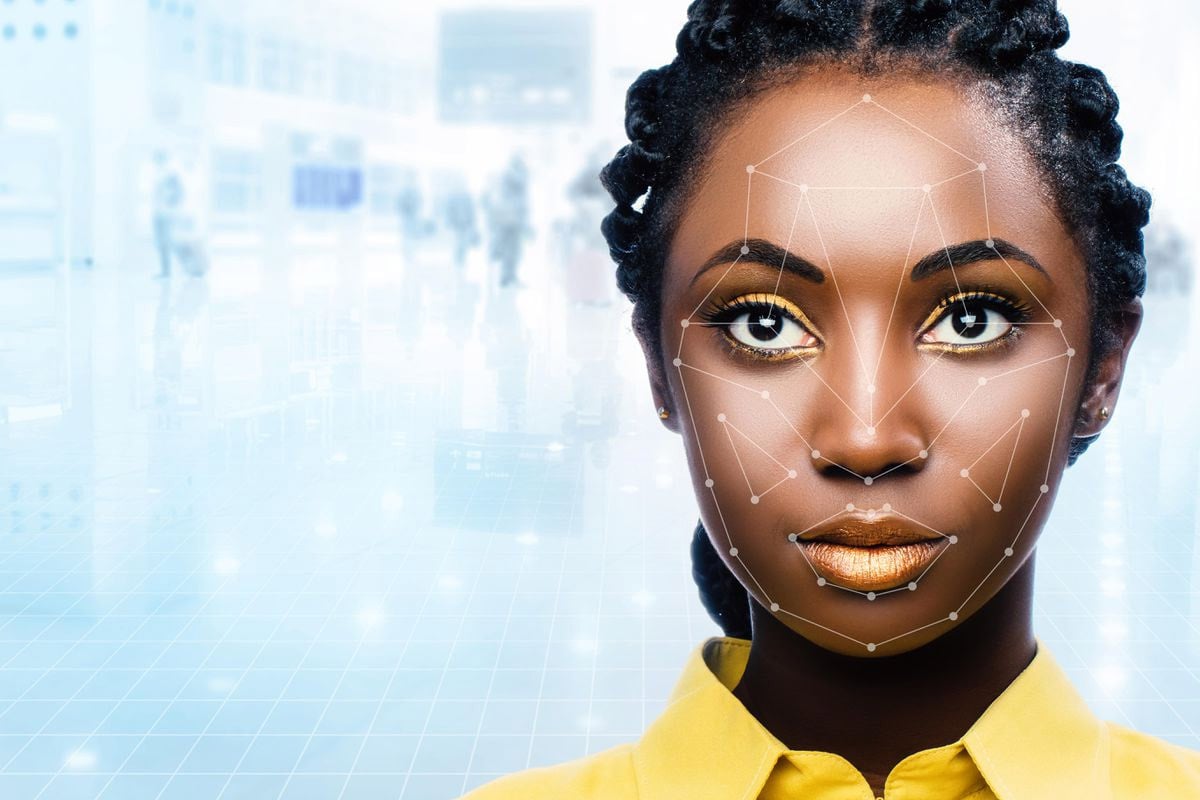 One of the patent's authors, Jay Schneider, has spoken publicly about the value facial recognition will have for the cruise industry.
Earlier this year, Mr. Schneider talked about why facial recognition, and not wearables, are the best long-term solution for guests being able to customize their trip.
"There are use cases where a wearable on your arm or a lanyard, et cetera, might be relevant, but your face is a better wearable for you long term than having to distribute something to you."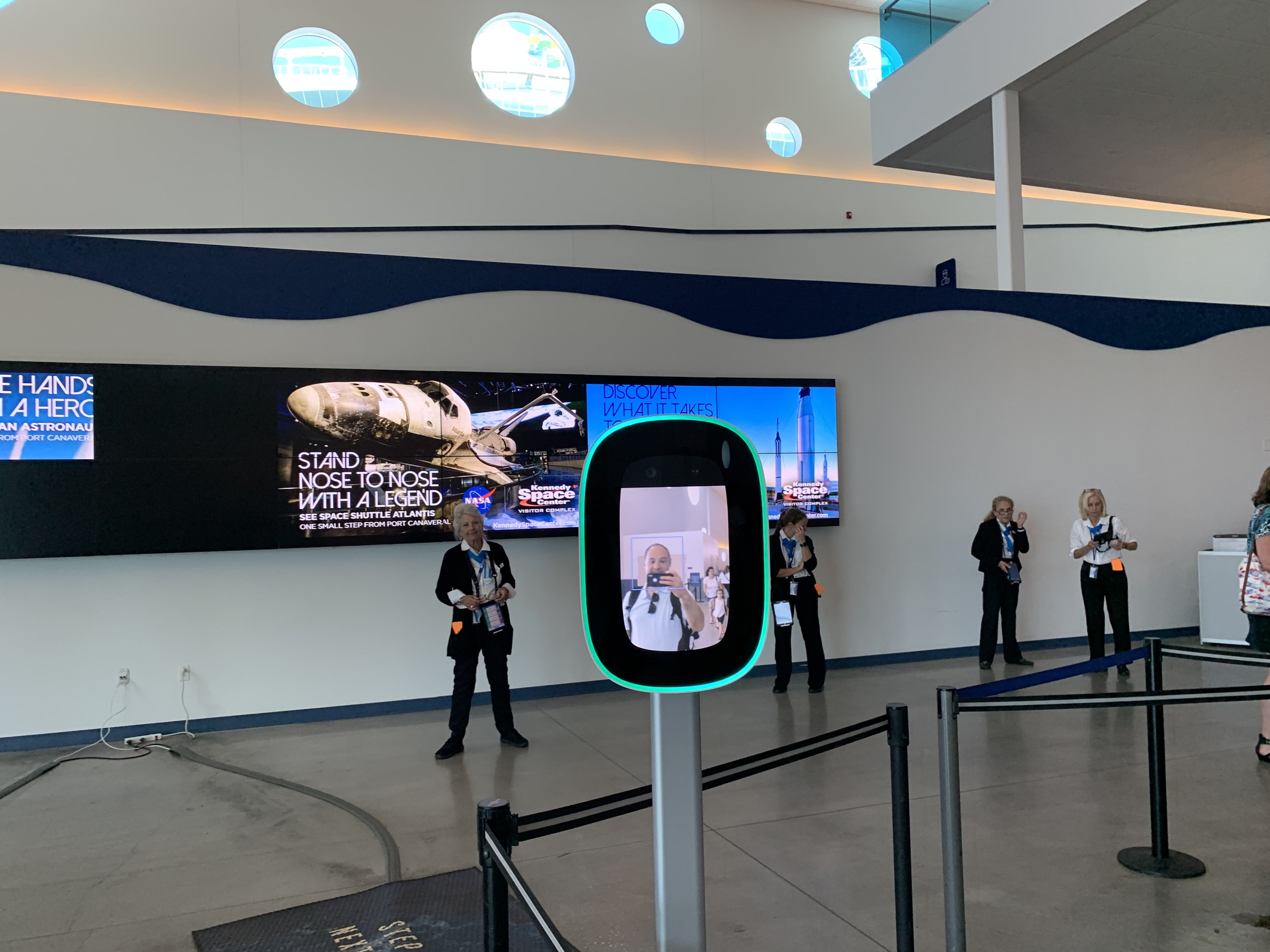 Royal Caribbean has already implemented facial recognition technology in some of its cruise terminals, where the embarkation and disembarkation process is sped up thanks to facial recognition.