In:
Air Canada, the nation's largest airline, is making it easier for Canadians to get pre-travel Covid testing, which is great news for cruisers flying to the United States.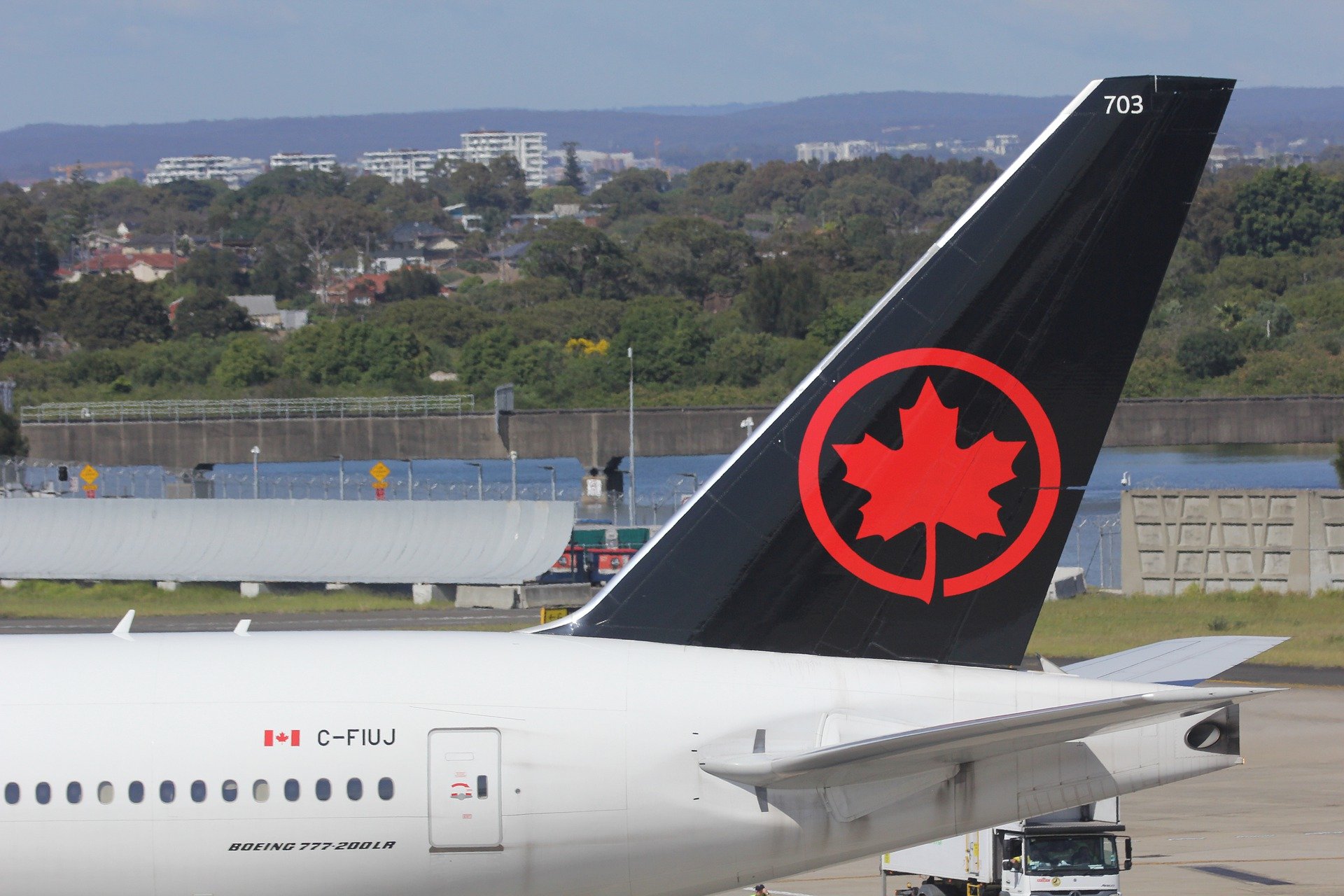 The airline recently announced that they are selling a portable test kit for both molecular and antigen testing. These kits allow for a self-administered test which will be monitored by a health professional via a mobile device, with results in 45 minutes.
Mark Nasr, Air Canada's Senior Vice president of Products Marketing and E-commerce noted "We are pleased to offer our customers the most comprehensive range of travel testing options that will make travelling abroad easier and more predictable"
This provides Canadian travellers with added flexibility, especially with varying testing requirements for flying.
Testing requirements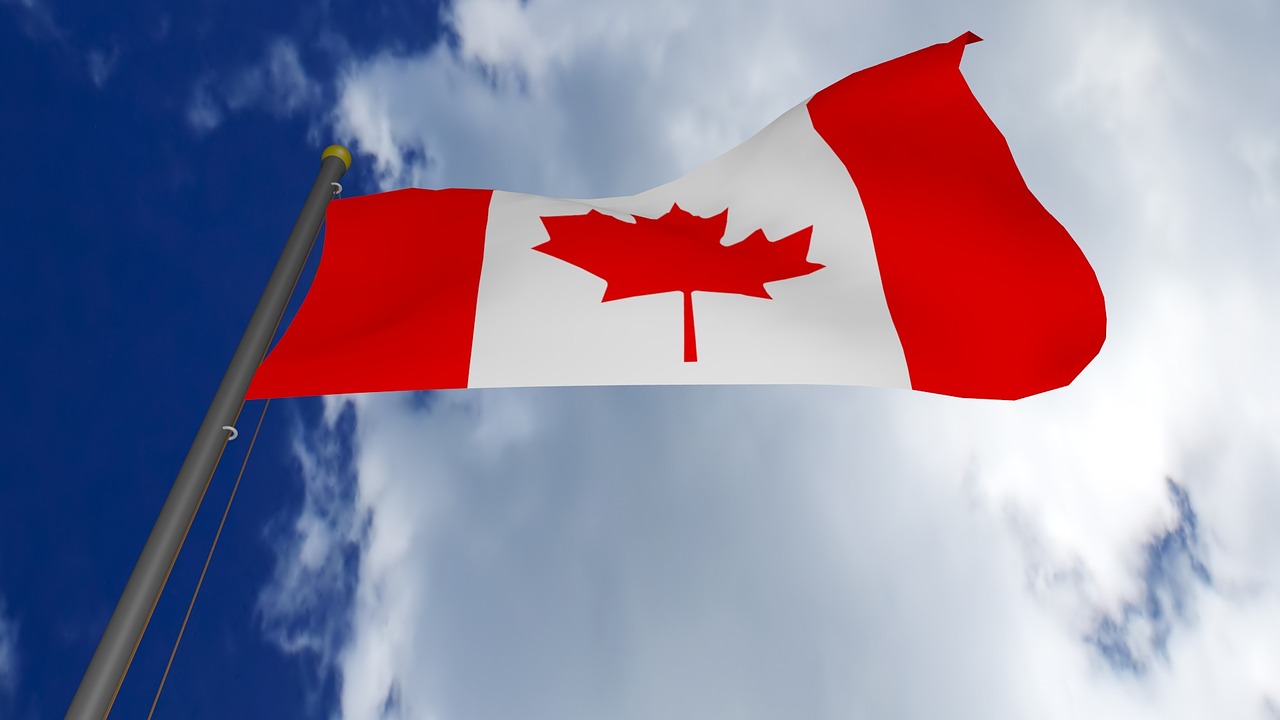 Currently, there are specific testing protocols for both flying and cruising. The latest testing requirements for Canadians flying to the United States for a Royal Caribbean cruise:
Flying to the United States - Canadians, aged 2 and over, flying to the U.S. must provide a negative Covid test within 3 days of their flight. More specifically, the test must be performed no more than 3 days before the first scheduled departure time in the flight itinerary. For flights to the U.S., either an antigen or molecular test(such as PCR test) is accepted.
Pre-cruise testing - Cruisers must provide testing 2 days before the sail date. The day a passenger sets sail is not included as one of the days you count back from. For kids under 12, there are additional testing requirements as noted on the cruise line's website. It is important to note that supervised telehealth tests are not accepted for unvaccinated guests (kids under 12), they must be completed in person.
Return to Canada testing - For the return trip home, travellers must have a negative COVID-19 molecular test (PCR, RT-PCR, NAAT, RT-LAMP) result. The test must be taken a maximum of 72 hours before the departure of their last direct flight to Canada.
How the test kits work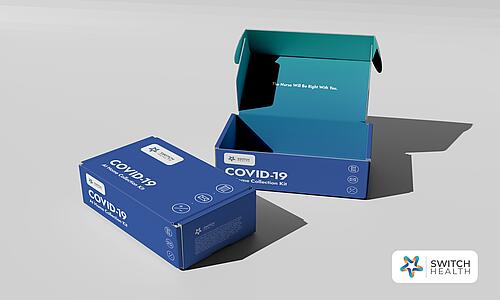 Air Canada has partnered with Switch Health, which currently provides in person testing through clinics and airports in Canada. For the portable kits, they are currently offering both antigen and molecular (RT-LAMP and PCR), available for purchase via Air Canada's website. These are accessible for purchase pre-trip, shipped to the desired Canadian address.
Travellers need to register the kit by creating an account prior to testing. When ready to test, log into the account with government issued identification such as passport or driver's license. Access to the internet and a mobile device with a camera is required to join the telehealth session to complete your test. Telehealth sessions are available 24 hours a day, 7 days a week.
Participants will be guided through the testing process by a health professional. Results will be uploaded to the account within 45 minutes with an official electronic report suitable for travel verification.
At this time, Royal Caribbean is not yet accepting these tests, but they do provide travellers with more options when flying to and from the United States. 
How to order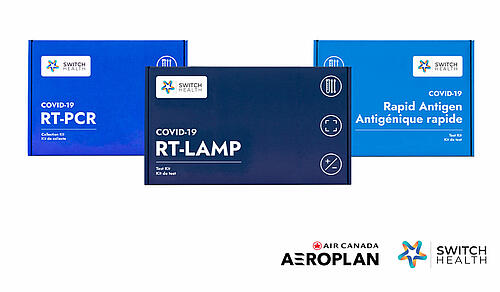 The kits are available for purchase through Air Canada's website under "Covid 19 testing locations". This is fulfilled in partnership with Switch Health.
Currently, there is special pricing for Air Canada's Aeroplan members (the airline's loyalty program ) with promotional pricing of $79 CAD for two Antigen tests. An RT-LAMP test kit is priced at $149 CAD and a RT-PCR for $159 CAD. In addition, members will receive 500 bonus Aeroplan points for the purchase of a kit. For those who are not currently members, signup instructions are included on the site. Additionally, tests can be purchased using existing Aeroplan points through the Aeroplan e-store.
Free shipping is included, mailing within 5-7 business days, or express shipping for 1-3 business days, for an additional $15 CAD.