In:
Most of us are stuck in a heatwave that seems never ending, so it seems like a good time to remind everyone that fall is on its way! We talk a lot about beachy cruises (Caribbean, Mexico, Mediterranean). But autumn is fall foliage season in northeast America, and it makes for a beautiful trip.
Mr. Mills and I took a 9 night cruise to New England and Canada in 2018 for our 5-year anniversary, and it still remains one of our favorites as far as ports go. We have otherwise mostly sailed to the Caribbean, and this cruise was just so unique. In our land-lubber life, we are foodies and beer connoisseurs, so we really took that to heart when planning this one, and I even took to calling it "The Beer Cruise."
Keep in mind this was in 2018, so pre-Covid. Some businesses and/or itineraries may have changed since then. I thought it would be fun to reminisce about a fun sailing.
If you are looking for something different, or just want to get away from all this heat, check out our "Beer Cruise" itinerary*.
Cape Liberty
Because we booked the 9 night cruise, we departed from Cape Liberty. Some New England & Canada cruises skip this port and depart directly from Boston, and are 7 nights.
Read more: Guide to cruises from New York
We flew into Newark Airport, and stayed at a hotel nearby. We took an Uber to the cruise port in the morning. I think the drive took maybe 10-15 minutes at most. Fairly unexciting boarding process.
We picked up our WOW bands at Boleros and then went about exploring the ship. I almost missed sailaway, because I had gone down to the room for something, and then realized the ship was moving. I have never sprinted up so many flights of stairs so fast! I'll never do that again!
Boston
Boston was the port we were most excited for prior to sailing, but also one that was the first time we've ever worried about making sailaway.
We started with a tour of Boston Beer Company–the folks that make Sam Adams. If you're in Boston, and are a beer nerd, this is one that is a must.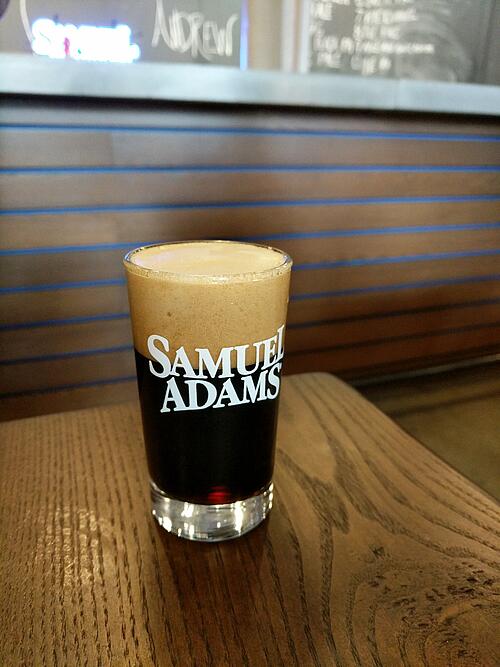 The tour is $10, and includes a guided tour of the Brewhouse, tasting of the flagship Boston Lager, current seasonal, and an exclusive R&D style. I'm not sure if they still do it, but we got to keep our tasting glasses as well. There's also a taproom at the end where you can hang out and drink more great Sam Adams beer.
We stuck around for a drink, and met another couple decked out in Houston Astros gear. We chatted with them, and ended up sharing a cab over to Fenway, our next stop.
The other must do, when in Boston, is of course Fenway Park. We are massive baseball fans, and are on a mission to visit all the Major League Baseball parks in the US. So could we even consider missing a home game while in Boston's port? Absolutely not. It was going to be a close call though, and we were only able to catch 4-5 innings before racing back to the ship.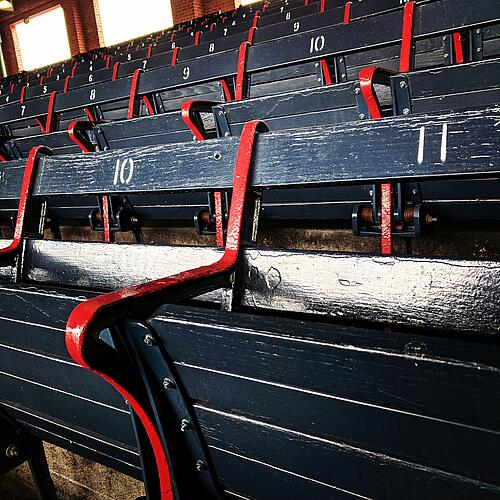 Still, sitting in those iconic lacquered bleachers and listening to the crack of the bat as the ball raced towards the Green Monster…we wouldn't have given that up. Just keep an eye on your watch!
Portland
Next up was Portland, Maine–this is really where the beer in The Beer Cruise came into play.
I had booked us on the Maine Brew Bus, knowing that in such a brewery-heavy town, we'd never make it to all of them on our own. This ended up being a great decision, and we had a fantastic day.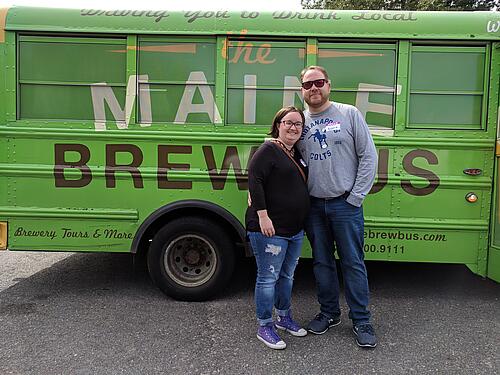 Not only did we not have to worry about transportation around town, but the Brew Bus works with the breweries to make sure they are getting in at the best times, and are providing a good experience for their customers.
For example, at Bissell Bros, which is a major hot spot and can have a massive line around the building, we were there before open, to ensure we got full attention from the staff.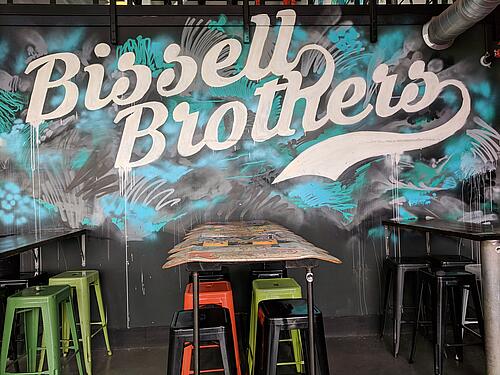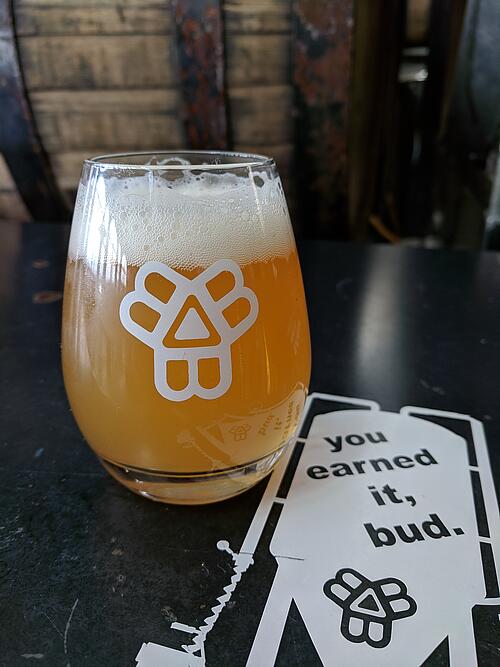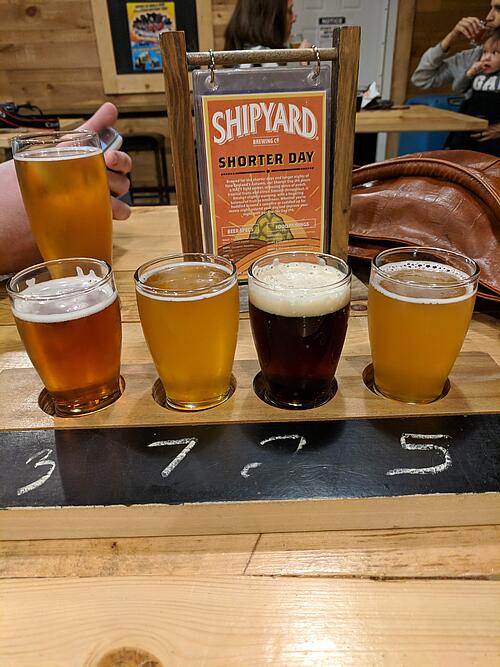 The breweries we visited:
Also had my first Lobster Roll (I'm from Indiana, ok? Don't judge me!) while in Portland, and oh was it everything I'd ever hoped for. Butter and carbs and tender lobster. I probably could have had 6 and been totally happy.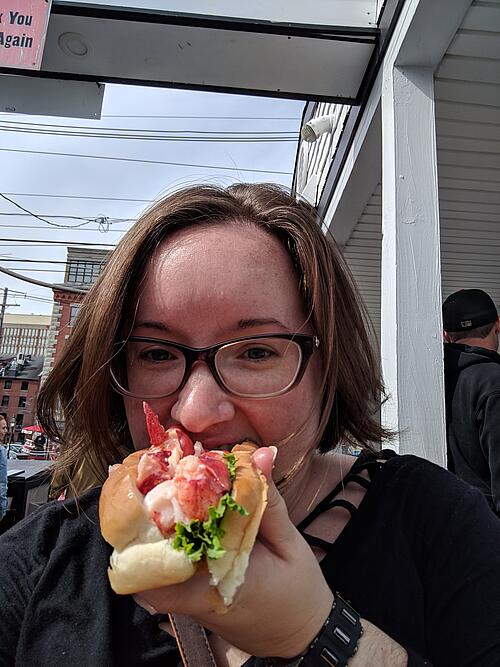 I highly recommend Portland Lobster Company if you're in the area. 
Bar Harbor
I'll admit, Bar Harbor was probably our least favorite stop on the cruise–but we did have some fun. It's just a more touristy spot, and since it's an island, you're a little more limited on what you can do.
The most popular excursions take you to the top of Cadillac mountain, and we had booked a bus tour that wound its way up for a vista view.
This took a couple of hours of our morning, and while looking out over the bay was beautiful–if you get motion sick at all, I can't recommend this one. Maybe it was due to the beer tour the day before, but we were definitely more nauseous on this bus ride than usual.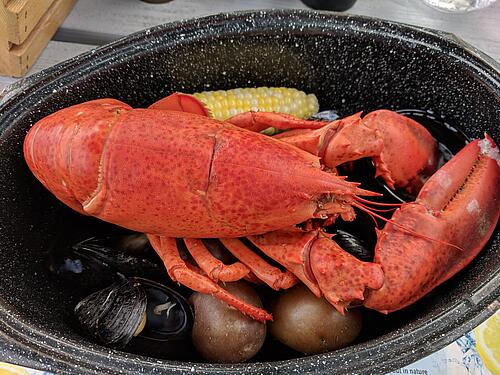 Once we finished the tour, we walked around the town a bit, and got something to eat. I couldn't visit Maine without getting at least one whole lobster, since I'd never had one (again…we come from a landlocked state), so we stopped at Stewman's Lobster Pound for lunch.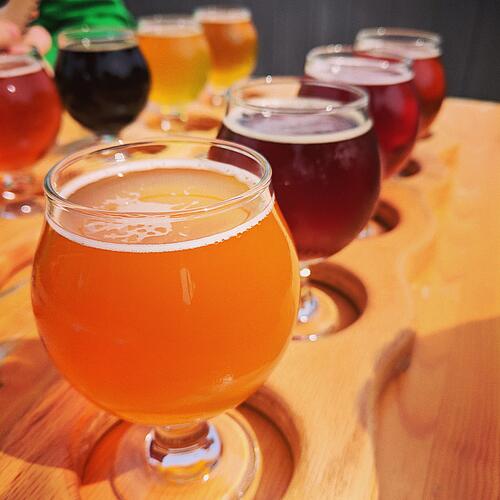 It was fun to break apart the crustacean–definitely a bit messy, though, and I think I prefer to have it done for me! We popped into Atlantic Brewing for a quick flight, before it was back to the ship.
Halifax
After several ports in New England, we crossed the border into Canada. Halifax is such a historical city, and while we were doing a pub crawl, there's certainly no shortage of things to see.
Our crawl was on a tour by Royal Caribbean, and we were given tickets for different bars and restaurants around town. We had the option to hop on a trolley bus, but Halifax is pretty walkable, albeit hilly!
If you are able-bodied, I'd walk it, and enjoy the sights along the way, although I will admit to taking the bus back to give my tired legs a break.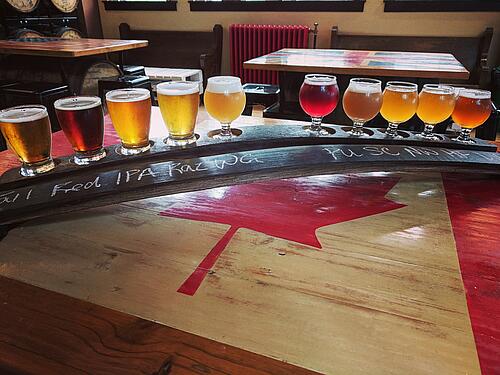 Before we kicked off our crawl, we started at Garrison Brewery, right off the port. This ended up being our most memorable beer joint from the trip, and we are still talking about going back 5 years later. They serve their flights on beer barrel staves, and they aren't short pours either.
The beers were super varied, from IPAs and stouts, to a margarita sour that was way before its time. There was a spruce beer that we had to bring home. Just excellent, well done brew that is a must for any fermented fanatics.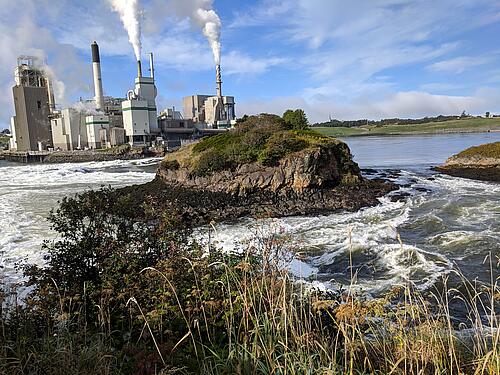 The crawl included a couple of historic bars in Halifax, as well as a few newer options. We even visited Alexander Keith's, which is one of the oldest working breweries in North America.
Saint John
Our last port stop of The Beer Cruise was Saint John's in New Brunswick.
This was the only port where we didn't go to a brewery, but we had an excursion that took all day. On your first visit to Saint John's, there's really only one thing you should be doing, and that is to go to the Reversing Rapids.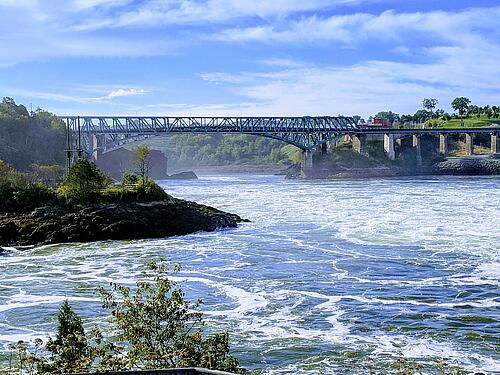 This is a natural phenomenon caused by the extreme tidal flow in the area. Because it's such a drastic tide, it causes the Saint John river to flow in two opposite directions, depending on the time of day! We got to see it at both times, and it really demonstrated how powerful nature can be.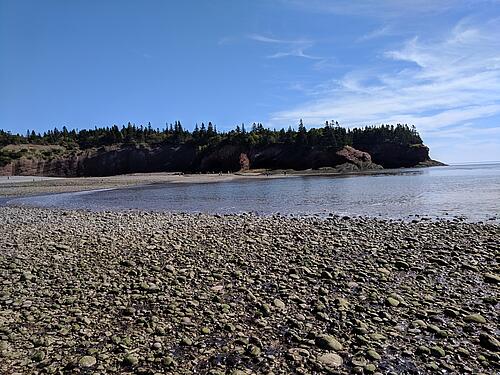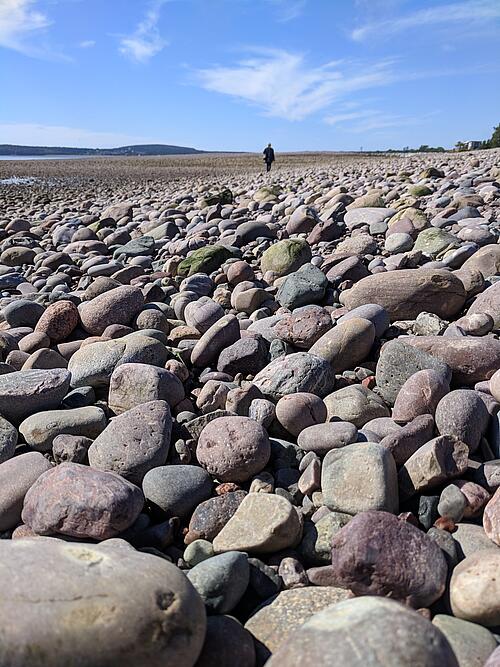 We also got to see the tide come in quickly at the Bay of Fundy, which is where we ate lunch before heading back to see the rapids a second time. Along the way, you'll see the river at both low and high tide, and it's really cool to see such drastic changes. 
Last thoughts about this itinerary:  Because we took our New England/Canada cruise in September, there were very few kids on board. The crowd was less families and more 50+.
Because this was the dynamic, the activities didn't feel like the typical Royal Caribbean programming we were used to. It was definitely geared more towards a more upscale, older audience.
Less poppy, kid-friendly, and more art & culture. I'd imagine that varies if you take this cruise during busy holiday weeks, but just something to keep in mind. Otherwise, we loved the port stops, and would absolutely do this cruise again.