In:
If you take a Royal Caribbean cruise to Alaska, there is a good chance your cruise will make a stop at Victoria, Canada, and the two most popular cultural tourist attractions are available to see in one tour via the cruise line.
If you do even a minimal amount of research into what to do in Victoria, you will find that Craigdarroch Castle and Butchart Garden are at the top of many lists.  As a result, we thought it would make sense to take a tour to bring us to both.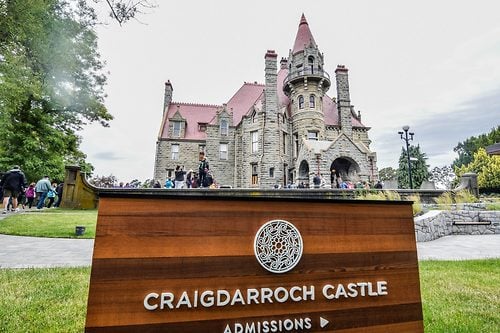 Description
The Craigdarroch Castle and Butchart Garden shore excursion is a bus tour that will take you from the cruise ship area and visit the two most popular spots in Victoria.
The tour bus waits just outside the area where your ship docks, although be forewarned it is a rather long walk from the ship to the buses and delays getting off the ship is not unusual.
Once on the bus, we took a guided tour to our first stop.  Throughout the bus ride, our guide provides a narration of the history of Victoria, as well as pointing out significant spots along the way.  
Our first stop was Craigdarroch Castle, which is a 19th century home built by industrialist Robert Dunsmuir in 1890, with antique furnishings and gorgeous glass fixtures.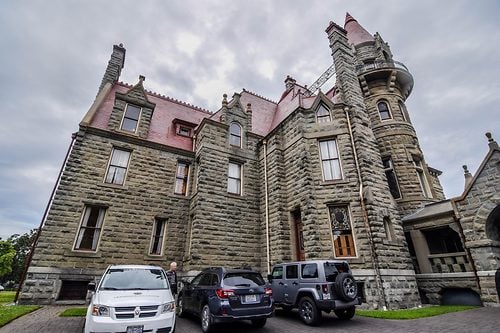 As you arrive, your group is greeted by one of the castle's employees who talks about the history of the home, as well as sharing some rules.  One of the more unusual rules is you cannot wear backpacks into the castle.  If you have a backpack, you must wear it on your front as a means of avoiding accidentally running into things in the house.
As you enter Craigdarroch Castle, you will walk through much of the house in a path that will take you floor by floor, upstairs and then across the home and down stairs until you exit.  Keep in mind that backtracking is difficult, so do not leave a floor until you are satisfied with what you have seen.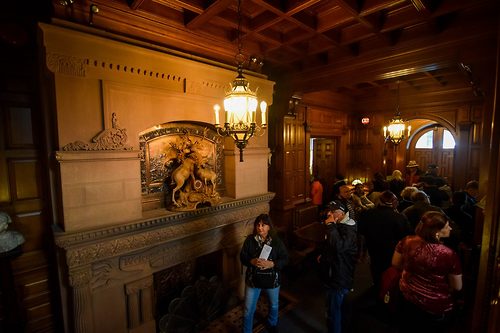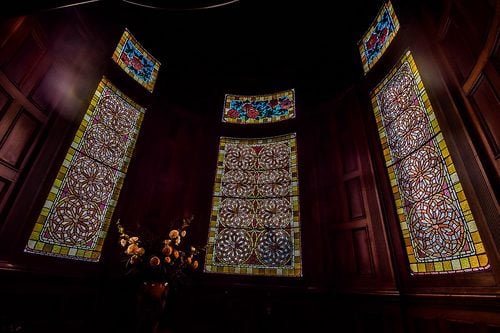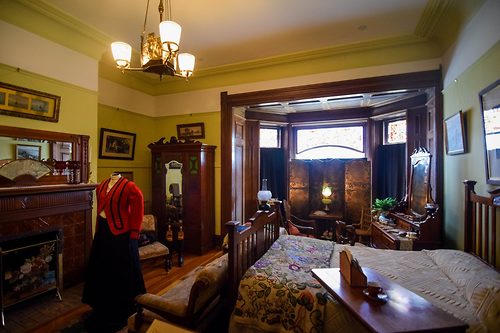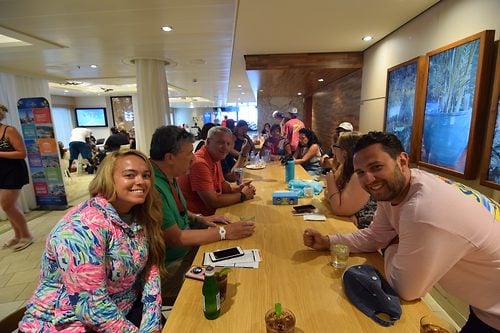 The home is kept in a state that is representative of what it looked like back in the late 1800s.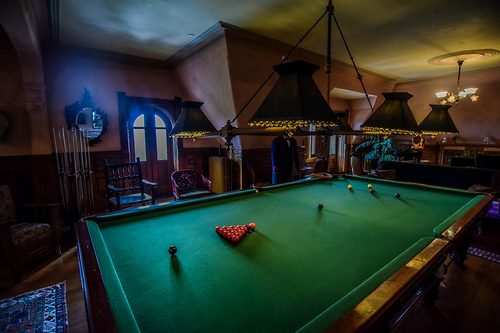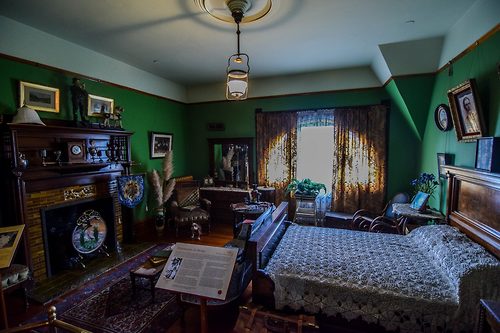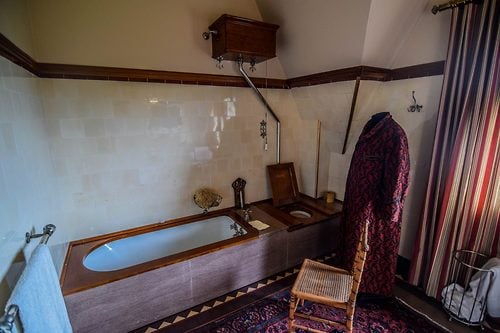 Beyond the inherit beauty and grandeur of the home, Craigdarroch Castle provides a glimpse into what life was like during this era. The house features a collection of residential stained and leaded glass, period furnishings, wood paneling and carvings.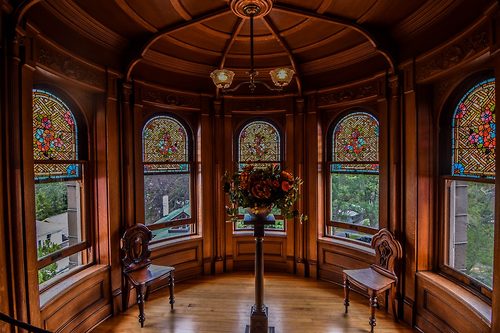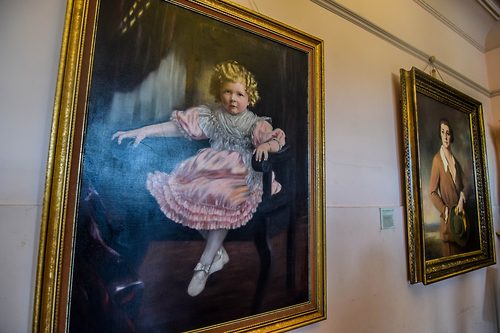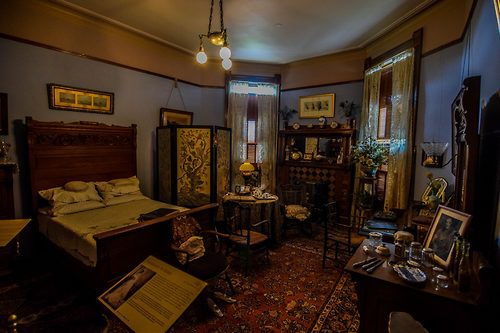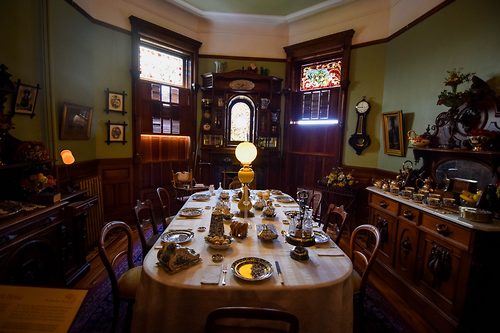 After everyone visits the castle, it is time to hop back on the bus and onto the next stop at Butchart Garden.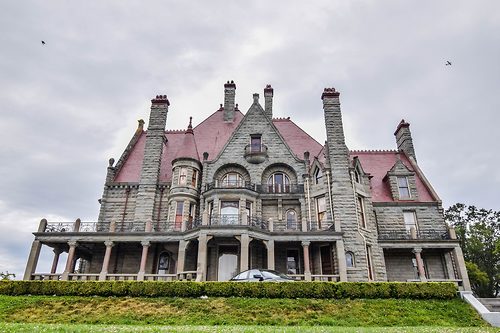 Upon arrival to Butchart Garden, you essentially have an hour and a half to walk the grounds and explore on your own.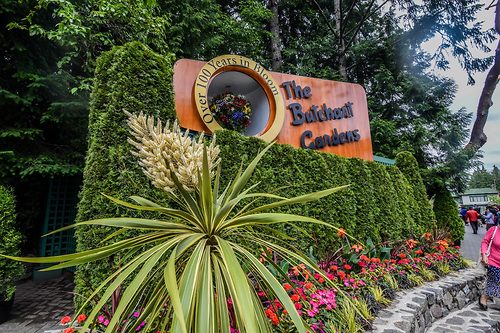 Butchart Gardens is massive, encompassing a 55-acre site that originated as a turn-of-the-century quarry site that turned into a beautification project.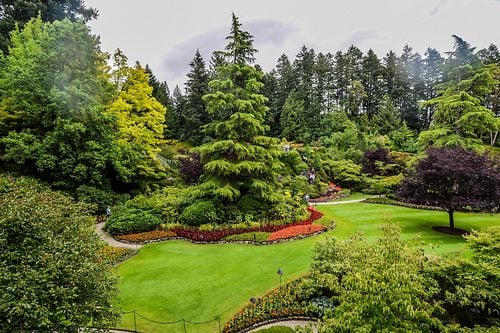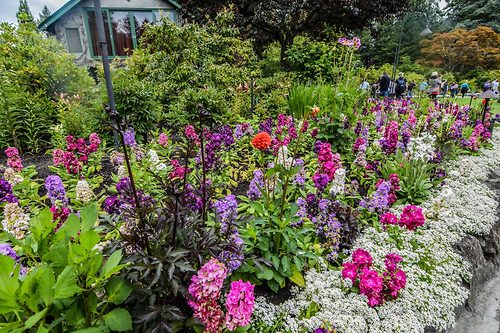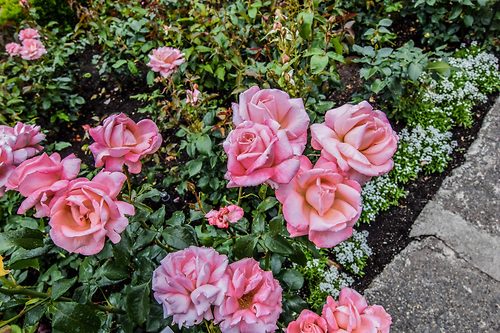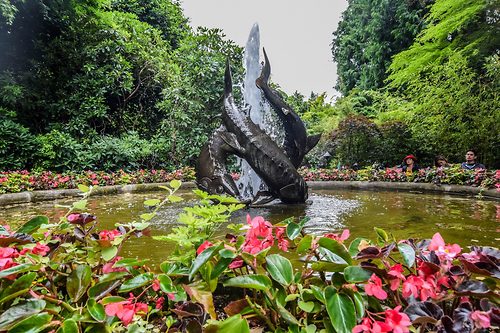 There are many trails and paths to see, with the Sunken Garden being a well-known highlight.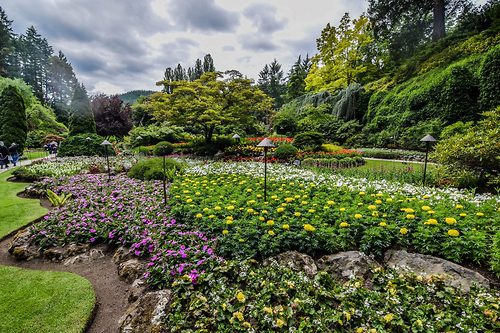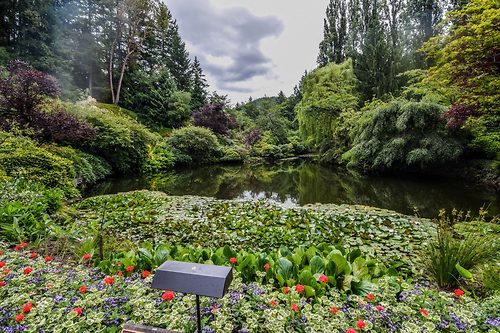 This tour does not provide nearly enough time to see the entire breadth of the Gardens, so be prepared to prioritize what you want to see.
Once time at the Gardens is up, you re-board the bus to take you back to the port area.  On our tour, they offered to drop guests off in downtown Victoria as well.
Comments
The Craigdarroch Castle and Butchart Garden bus tour covers exactly what it promised, and gives just enough time to get a sense of what each attraction offers.
The time spent at Craigdarroch Castle is sufficient to see all the rooms and get a good feel for the history and opulence of the home.  There are other tours and groups visiting at the same time you will be, so do not expect a private viewing.
As noted earlier, Butchart Garden is so massive an area that there is simply not enough time to "see it all" in the window of time you have on this tour.  The goal of this excursion is really for guests to get a sense of what Butchart Garden is all about, without committing most of the day to seeing it.  A friend was on a multi-hour tour of just Butchart Garden and remarked that he still did not have enough time to see it all.
The bus driver provides narration throughout your visit, and it is a good way of learning about the history and lifestyle of Victoria.  The narration can also serve as a means of making mental notes for places to visit on your own later in the day.
Ultimately, we booked this tour because we wanted to see both attractions without spending a bundle of time at either one.  This was our first visit to Victoria, so we wanted a "taste" of what the area has to offer.  If you are looking for an opportunity to see both Craigdarroch Castle and Butchart Garden but not necessarily in-depth, this is a great tour for you.  There were a few hours left over for touring Victoria on our own, including grabbing lunch downtown.
Cost: $129 per adult, $89 per child.