In:
The Greater Victoria Harbour Authority owns and operates the deep water, marina and upland holdings throughout Victoria's harbor and is working on expanding the docking infrastructure of Greater Victoria Harbor to allow cruise ships larger than a Quantum Class ship.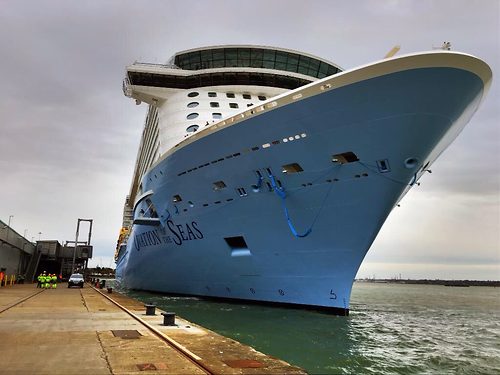 The project is planned for completion by May 2019, which is when Royal Caribbean's Ovation of the Seas is expected to visit Victoria regularly.
This $6.8 million expansion project involves extending the existing berth and moor vessels by more than 55 meters, then adding a breasting "dolphin" and an additional structure that restricts the longitudinal movement of the ship when it's moored near the pier. 
When complete, the harbor will be able to handle cruise ships of up to 200,000 gross tons.    
The construction project was awarded to Ruskin Construction Ltd. through a competitive bid process. Work began in October 2018 with the installation of falsework to temporarily support pouring of the concrete bollard platforms to which the ships will be moored. 
Ovation of the Seas will visit Victoria regularly beginning in May. The ship measure 348 meters in length, features 18 decks and can accommodate as many as 4,900 passengers — about 1,000 more passengers than the Royal Caribbean vessel that moored at the harbor previously.