In:
Royal Caribbean revolutionized the cruise industry with an easier safety drill, and is now looking to take it one step further with a new patent aimed at alerting passengers there is a drill they need to participate in.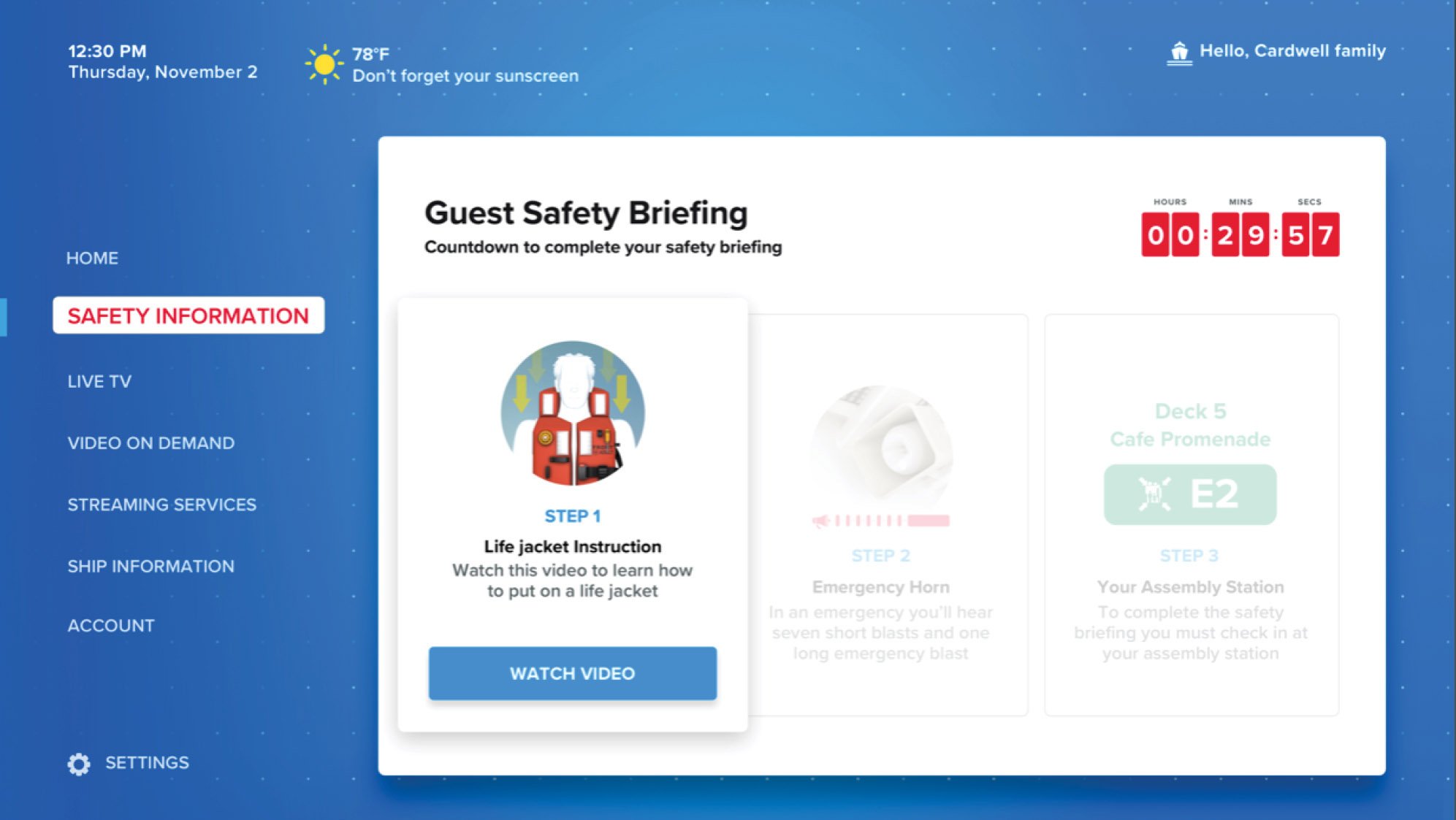 The new emuster drill is already available on Royal Caribbean International and Celebrity Cruise ships that have restarted sailings. This new drill replaces the traditional one where guests would have to stop everything they are doing and line up and hear about safety protocols.
Instead, guests have a window of time to conduct the drill via their smart phone.
Royal Caribbean Group recently filed a patent with the United States Patent and Trademark Office for "Guest Quarters Coordination During Muster".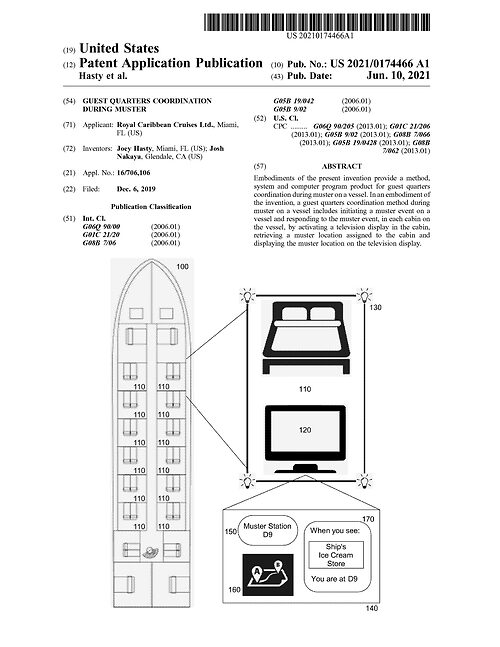 This patent seeks to do two things:
Alerting passengers in their cabin that a muster event has started
Displaying the muster location on the television display
The patent would cover an additional way to alert guests they need to complete their muster drill, as well be more easily notified they need to report to their muster station.
On the television, there would be a computed navigation path from the cabin to the retrieved muster location, selecting one or more turn by turn directions for the path, selecting landmark disposed within the path and displaying the muster location, a graphical image of the computed navigation path in the television display, at least one of the turn by turn directives and the landmark on the television display.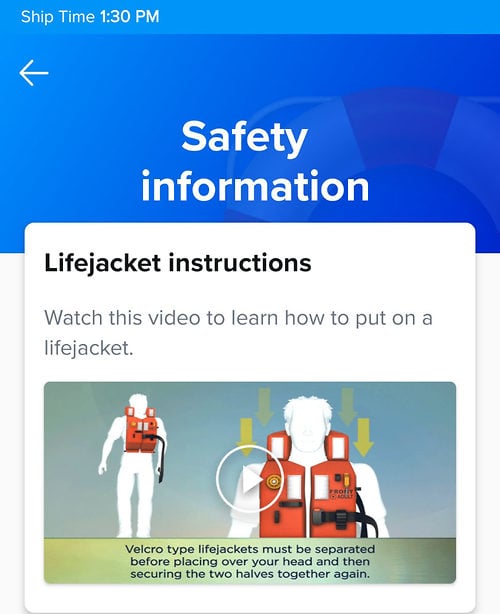 Traditionally on cruise ships, a muster drill is performed at the beginning of the cruise before the cruise ship departs or shortly thereafter.
During the muster drill, each individual passenger reports to an assigned muster station--a specific location on the vessel. A crew member then confirms the presence of each passenger expected to be present at the specific location during the muster drill so that all passengers may be accounted for in the event of an actual emergency and a resultant actual muster.
The muster process is particularly important because in the event of an emergency, all passengers can be accounted for and the location of the passengers managed relative to a location of an emergency condition aboard the vessel.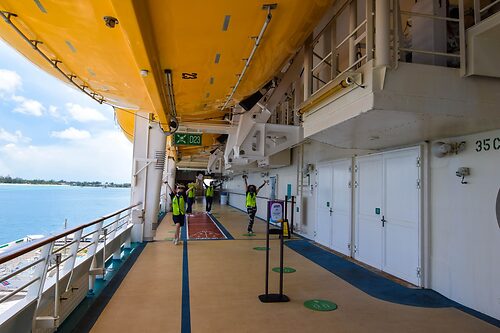 In its filing, Royal Caribbean determined that even with the best safety drill information provided earlier, the reality is during an emergency condition--even a minor emergency--general confusion may arise simply owing to the complexity of size and architecture of a vessel and the mass movement of so many passengers to different locations within a short period of time. 
Because of this confusion, it can be confusing for some--particularly the elderly and children--both of whom often require additional assistance locating and moving towards assigned muster stations.  The foregoing difficulties may be compounded when the muster event occurs during nighttime when passengers awake from sleep and may not be completely aware of unfamiliar surroundings. 
As a result, Royal Caribbean came up with this idea for a guest quarters coordination method during muster.