In:
Cadiz, Spain will be a hot spot for Royal Caribbean cruise ships very soon.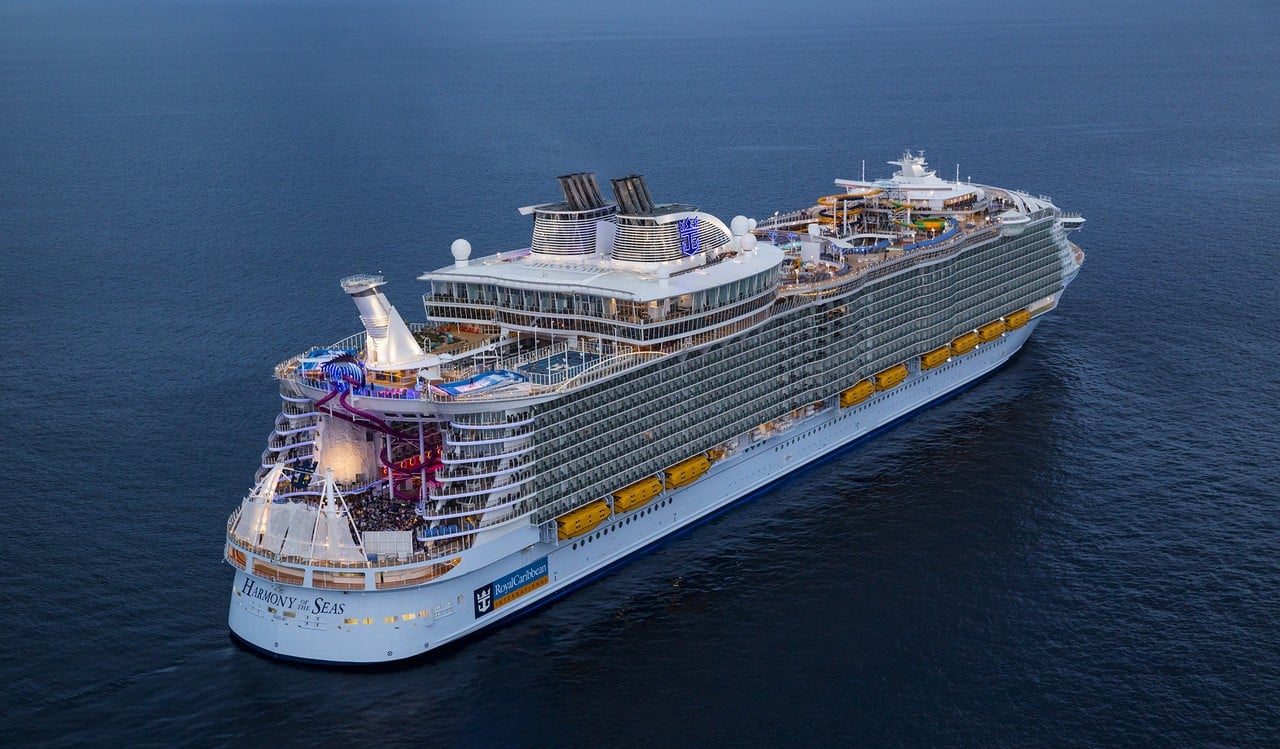 The Navantia shipyards announced four ships are scheduled to get dry dock work there, beginning with Harmony of the Seas.
Cruise ships must undergo routine work every few years (usually five) in order to keep the ship properly maintained, as well as up to date with being seaworthy.
Harmony of the Seas just arrived in Cadiz on Monday to undergo technical work on her propellers, stabilizers and bottom valves, as well as give the ship some paint work. In fact, the shipyard estimates they will need about 8,000 liters of paint for the work.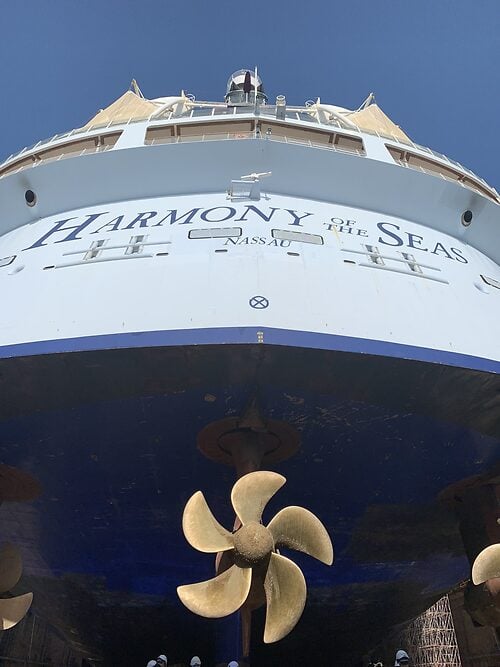 Captain Johnny Faevelen posted photos on Twitter of Harmony's arrival at the yard.
Imagine you are pressure washing your car - and it's 362 meter/1188 ft long and 47 meter/154 ft wide ?good luck!? @RoyalCaribbean #HarmonyoftheSeas @JamesVanFleet @RCGCareers @RoyalCaribPR @NavantiaOficial #drydock @RCCLNews pic.twitter.com/n369jsKmDZ

— Johnny Faevelen (@HarleyCaptain) April 5, 2021
How about this one?. The #HarmonyoftheSeas have a big mouth and a long nose! ? https://t.co/mwtnqffJOz pic.twitter.com/sbi02S9LTo

— Johnny Faevelen (@HarleyCaptain) April 5, 2021
The work on Harmony of the Seas is expected to last about a month.
The Navantia shipyards said Jewel of the Seas and Symphony of the Seas will follow in May 2021, followed by Liberty of the Seas in July 2021.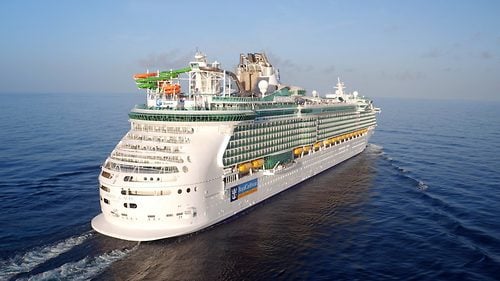 In addition, Jewel of the Seas will get some work done prior to her summer season sailing from Cyprus to the Greek Isles.
The work done across the four ships will take about 500,000 hours and create 1,230 jobs at the shipyard.
Will these cruise ships get any upgrades or new features?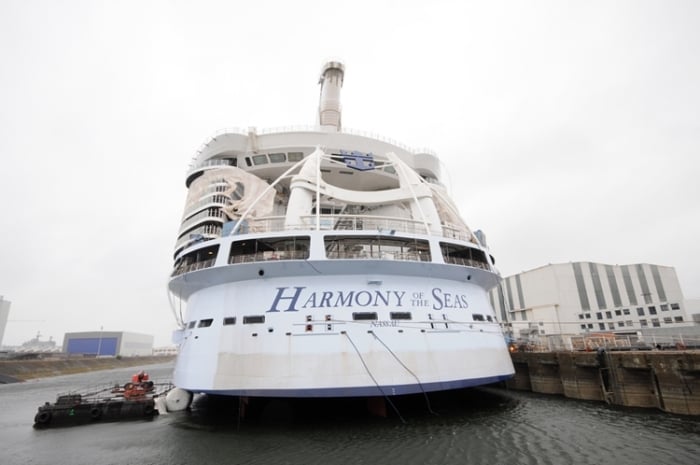 When a cruise ship goes into dry dock, that is usually a good opportunity for Royal Caribbean to add new features and things to do onboard, but not this time around.
The work being done on all four ships is limited to a technical dry dock, which means just maintenance work.
Royal Caribbean postponed previously scheduled upgrades for Libeerty of the Seas (and many other ships) once the cruise industry shutdown in March 2020.  The inability to cruise has created a lot of financial hardship for the company, and they have cut back on spending where they can.
In addition, Jewel of the Seas was never going to be Amplified.
As a result, the work being done on these ships will be limited to just "under the hood" type work, in order to ensure the ships can sail for another five years without problems.