In:
It took a few extra days, but the latest Starbucks at Sea location as opened up on Royal Caribbean's Harmony of the Seas.
One change Royal Caribbean fans may notice is Starbucks on Harmony of the Seas is located in the Boardwalk neighborhood, instead of the Royal Promenade.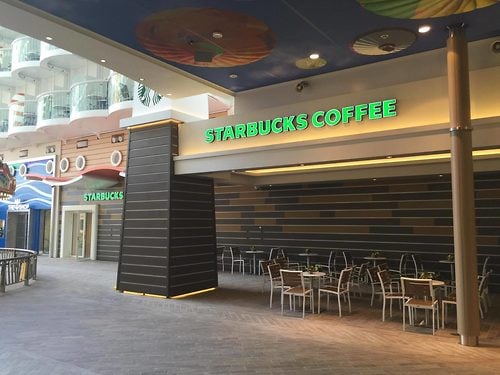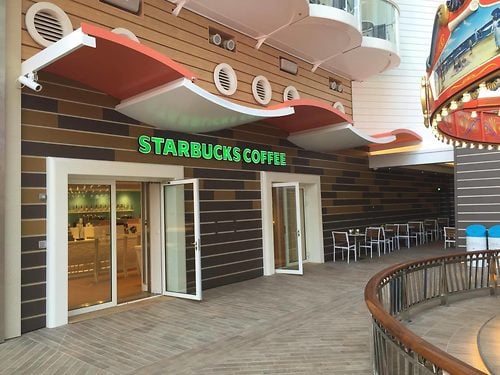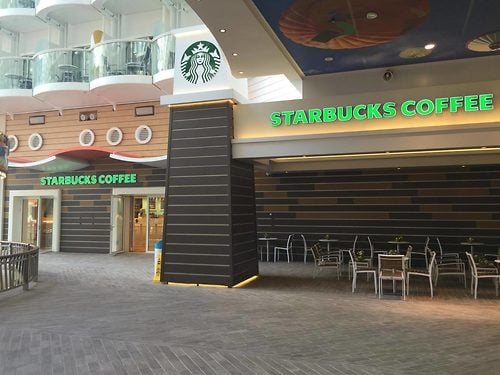 Inside, the new Starbucks location is very bright and colorful, with plenty of whites, teals and tans around the venue.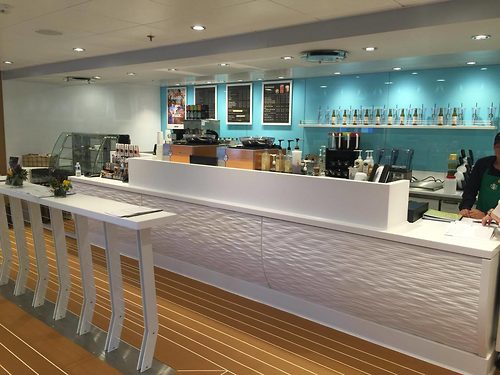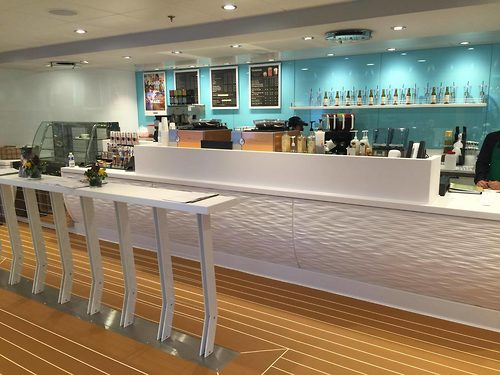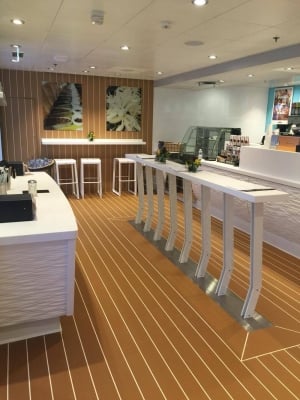 There is not a whole lot of seating in this Starbucks, but there is a walk-up bar that guests can use for casually enjoying the drinks, as well as some stools that line the wall.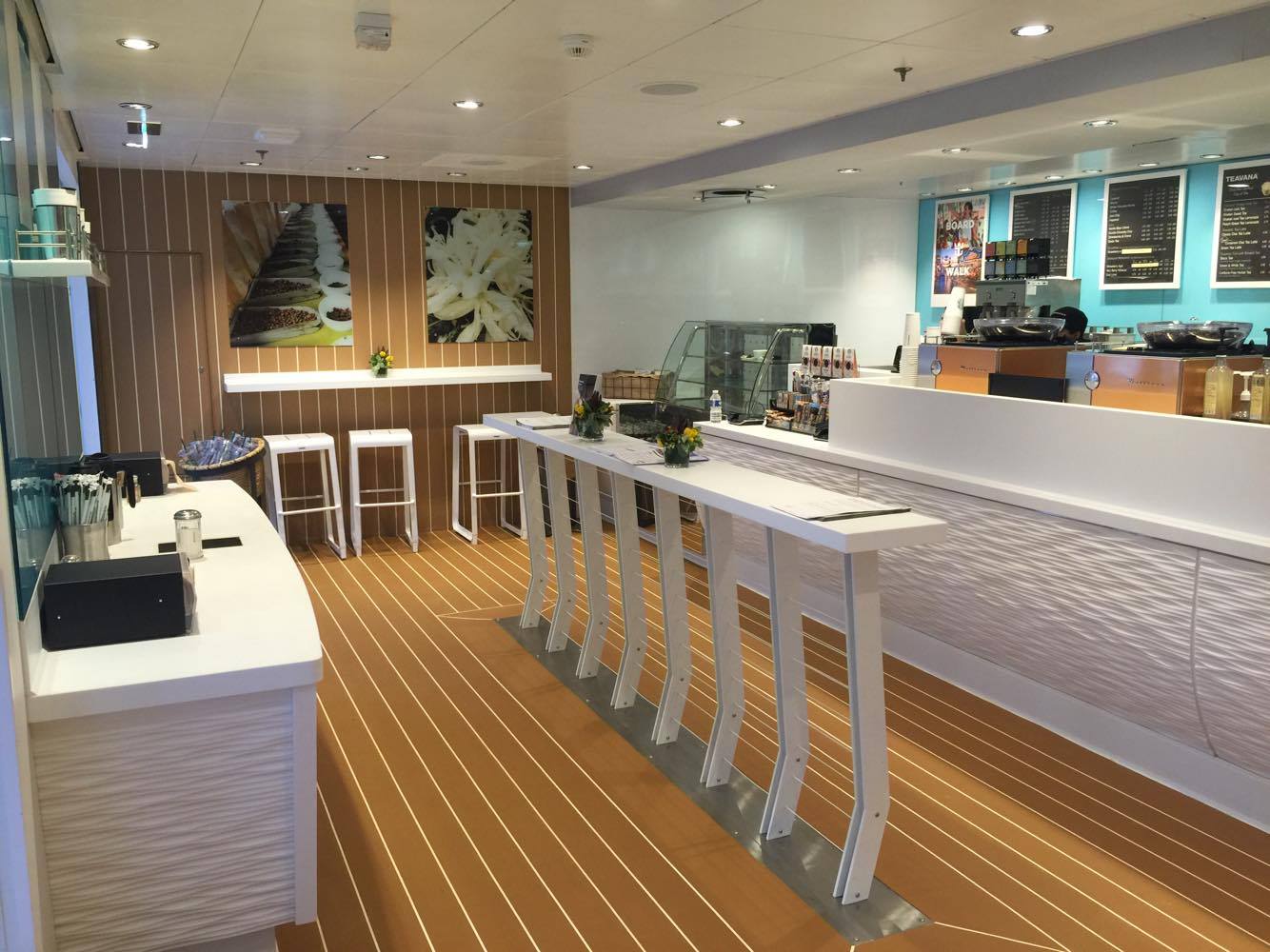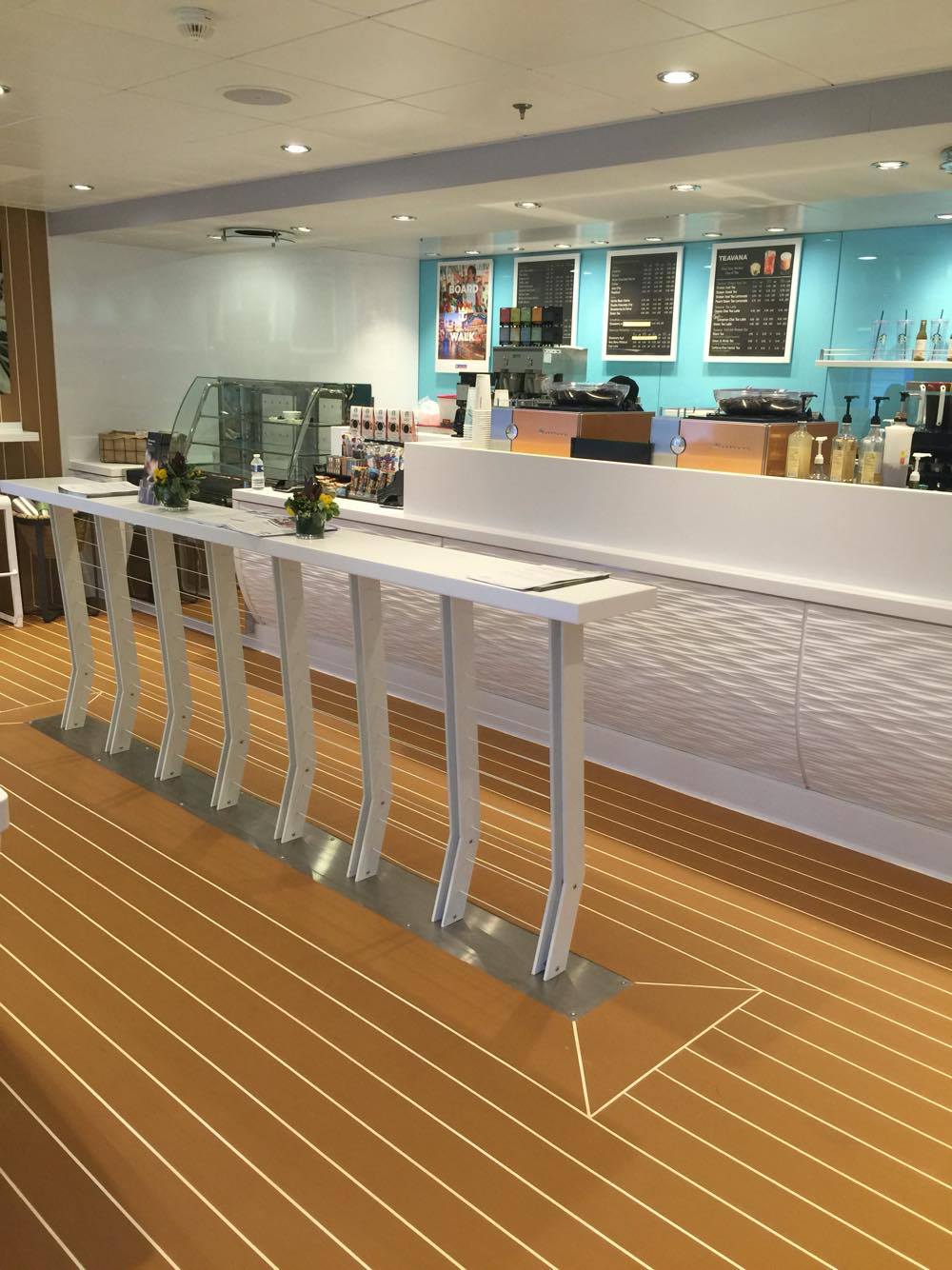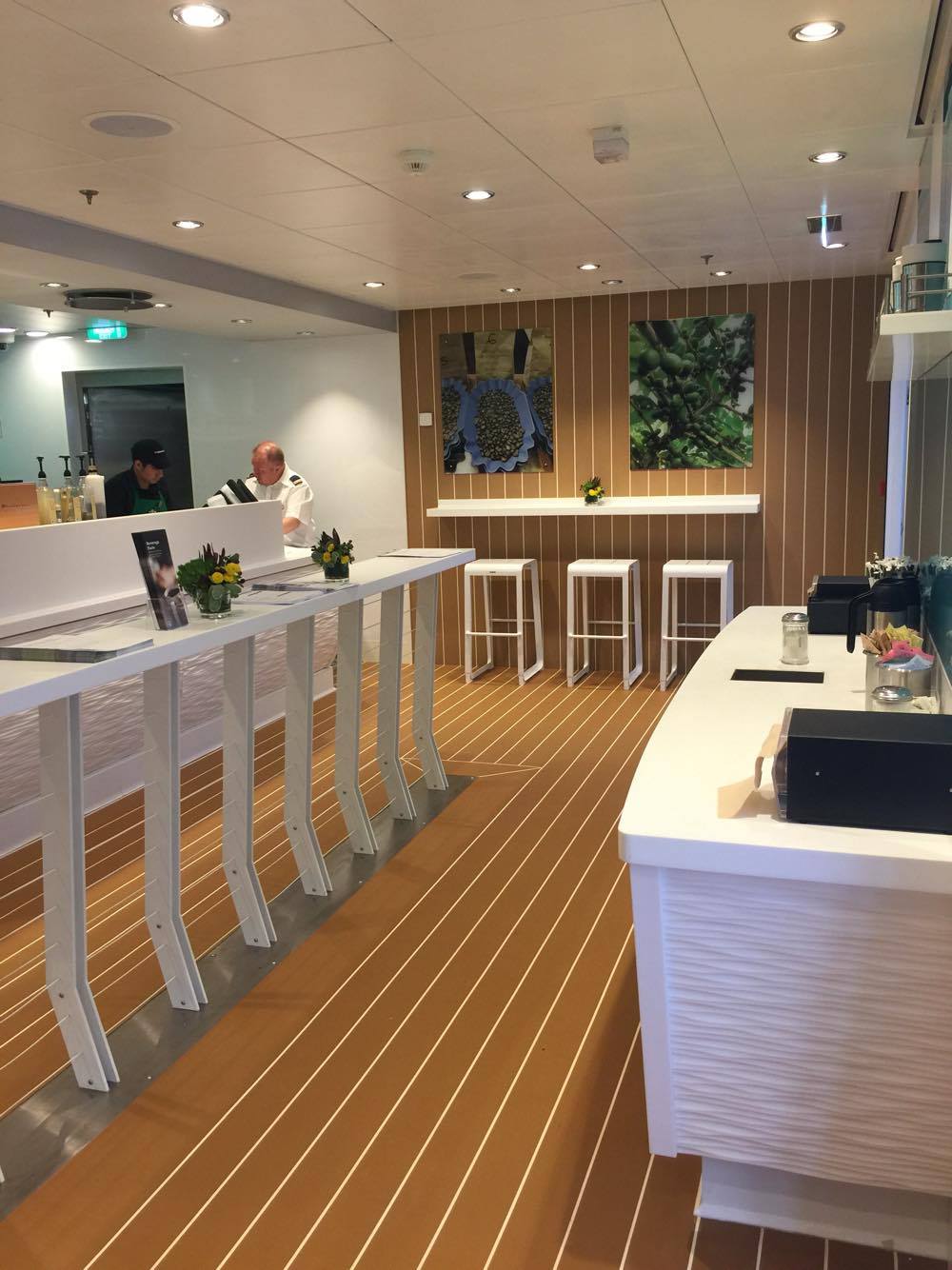 Naturally, you may be wondering what is available to order at this Starbucks.  There is a fairly standard Starbucks menu available for guests to choose from.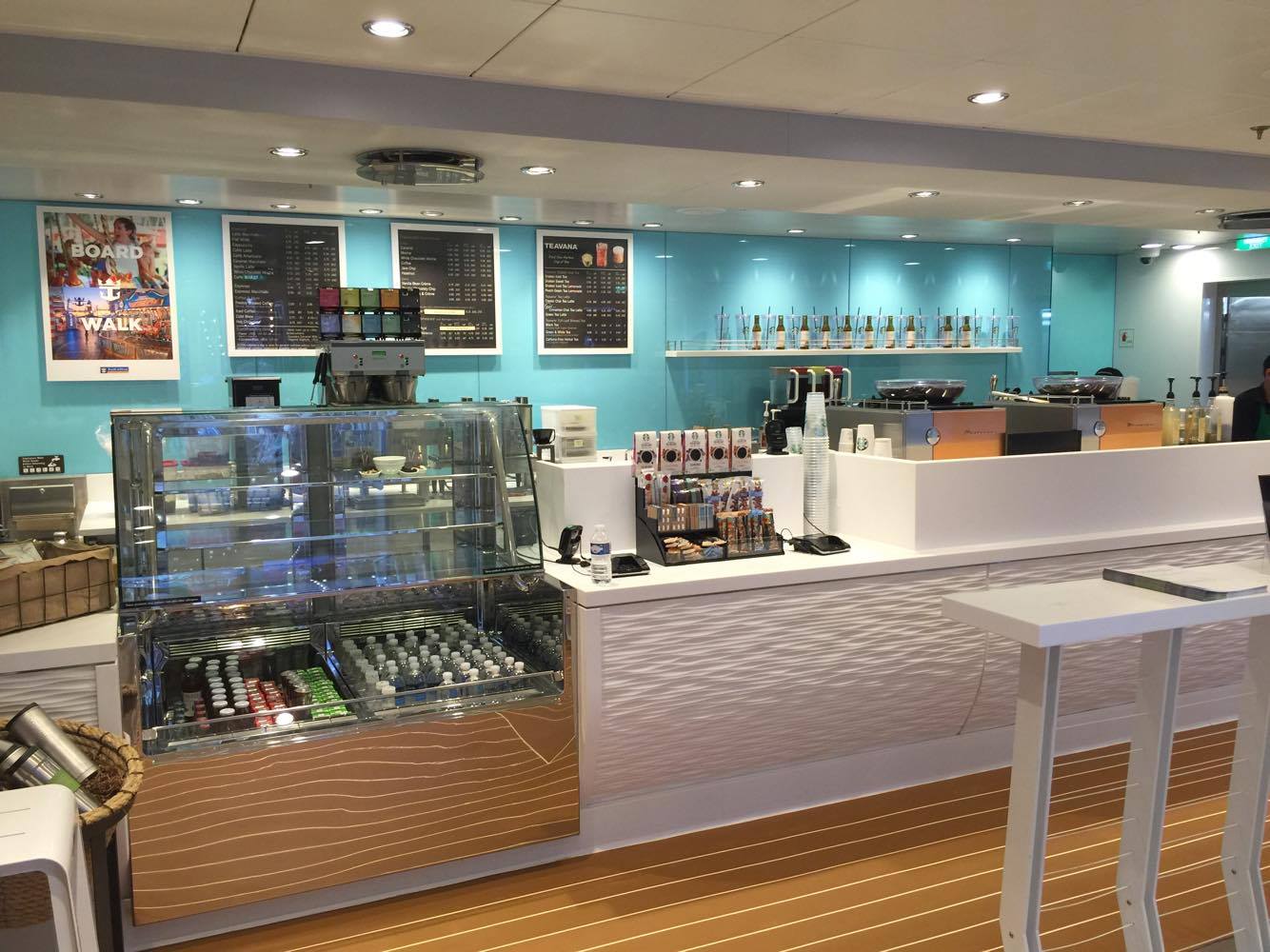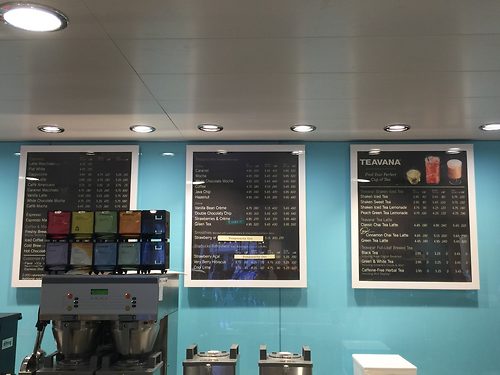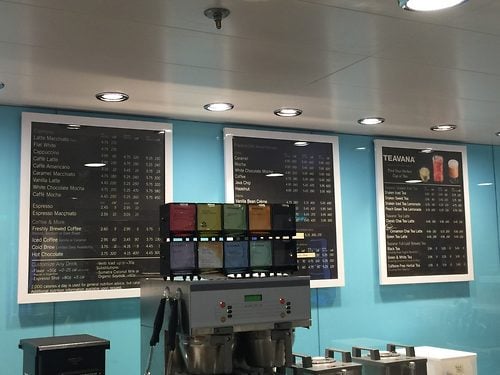 Ordering your drinks at this Starbucks is very similar to ordering at any Starbucks location. The barista takes your order, as well as your payment.  You then step to the preparation area and pick up your Starbucks drink when it is ready.
Thanks to Rich Freudenberg for providing these photos!
Let us know what you think of this new Starbucks location in the comments below!