In:
A new week means a new photo of Royal Caribbean's next cruise ship to join the fleet.
Every week, Meyer Werft shipyard releases a new webcam photo of Odyssey of the Seas under construction.
Here is a look at this week's photo and last week's photo to give you a sense of if anything has changed.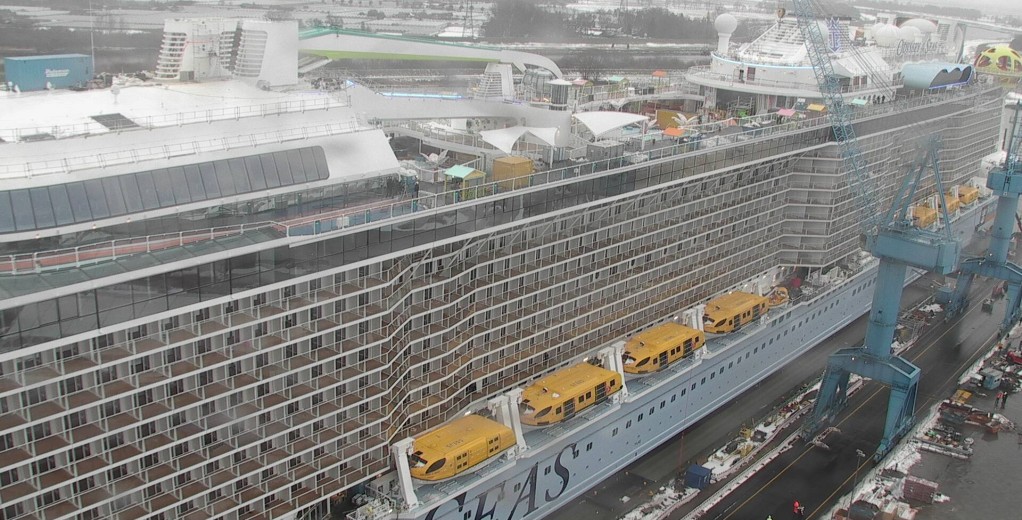 February 15 photo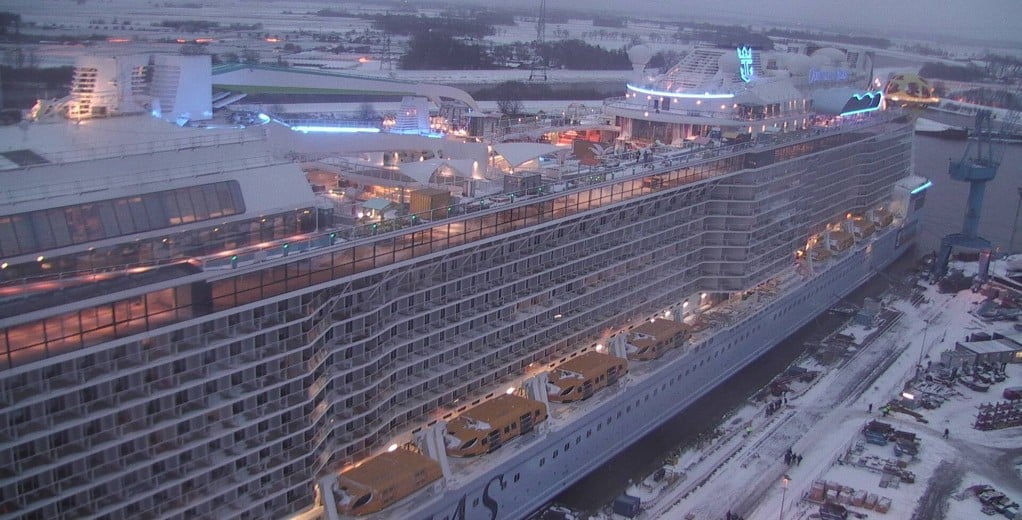 February 8 photo
Odyssey of the Seas is outdoors so that she can receive additional features that cannot be installed while the ship was in the hall during initial construction.
The webcam photos give us a regular look at the progress being made, but webcam photos never look as good as a photo from a talented photographer with good equipment.
Björn Haß shared some new photos as well of Odyssey of the Seas, as well a look at the snow that fell around the shipyard.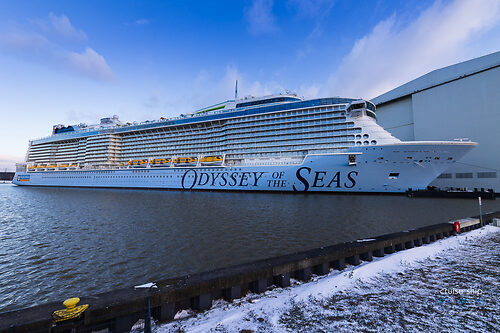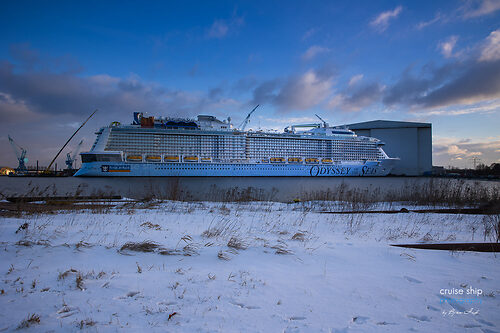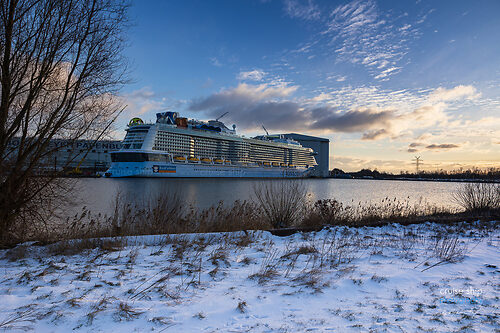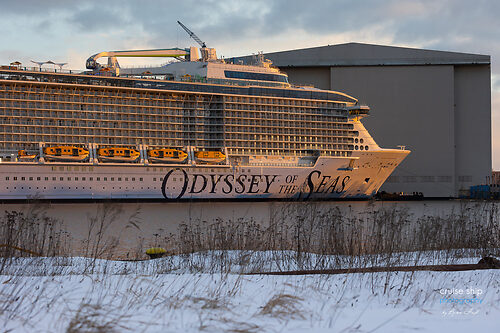 Photos by Björn Haß
Odyssey of the Seas comes in at 169,000 GT and measures a length of 347.1 meters, and has a capacity of more than 5,000 passengers.
When she joins the fleet, Odyssey of the Seas will be the fifth cruise ship in the Quantum/Quantum Ultra Class to be built at Meyer Werft.
The next step for Odyssey is her conveyance down the Ems River to begin her sea trials. It has not been announced yet when that will take place.
Odyssey of the Seas will enter service with cruises from Europe in summer 2021 before heading to Port Everglades, Florida to sail the Caribbean in winter 2021.