In:
It's still hard to believe we will say goodbye to Majesty of the Seas and Empress of the Seas.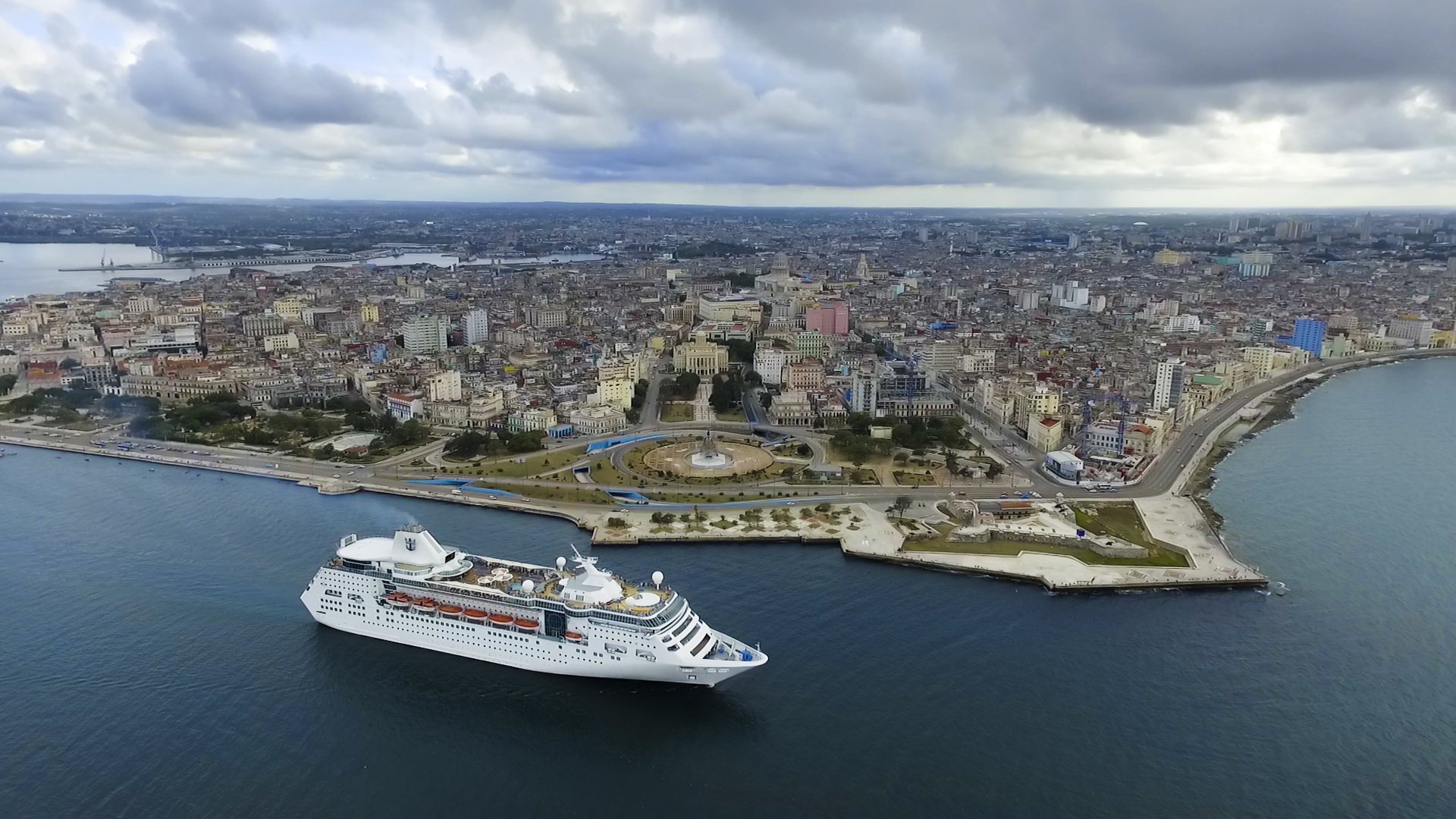 Royal Caribbean announced last week it had sold two cruise ships signaling the end of an era for ships that had blazed a trail for the cruise line.
While eclipsed by larger ships these days, when both ships debuted in the early 1990s, they set the tone for the entire cruise industry with their new onboard amenities and enticing itineraries.
In announcing their departure, Royal Caribbean International President and CEO Michael Bayley said these vessels "made indelible marks on the cruise industry," and many cruise fans and cruise executives are mourning the loss of these epic ships.
To commemorate the role both ships played in taking Royal Caribbean from a somewhat still upstart cruise line into a new era of cruise vacations, I offer this look back at what made each ship special.
Empress of the Seas instant impact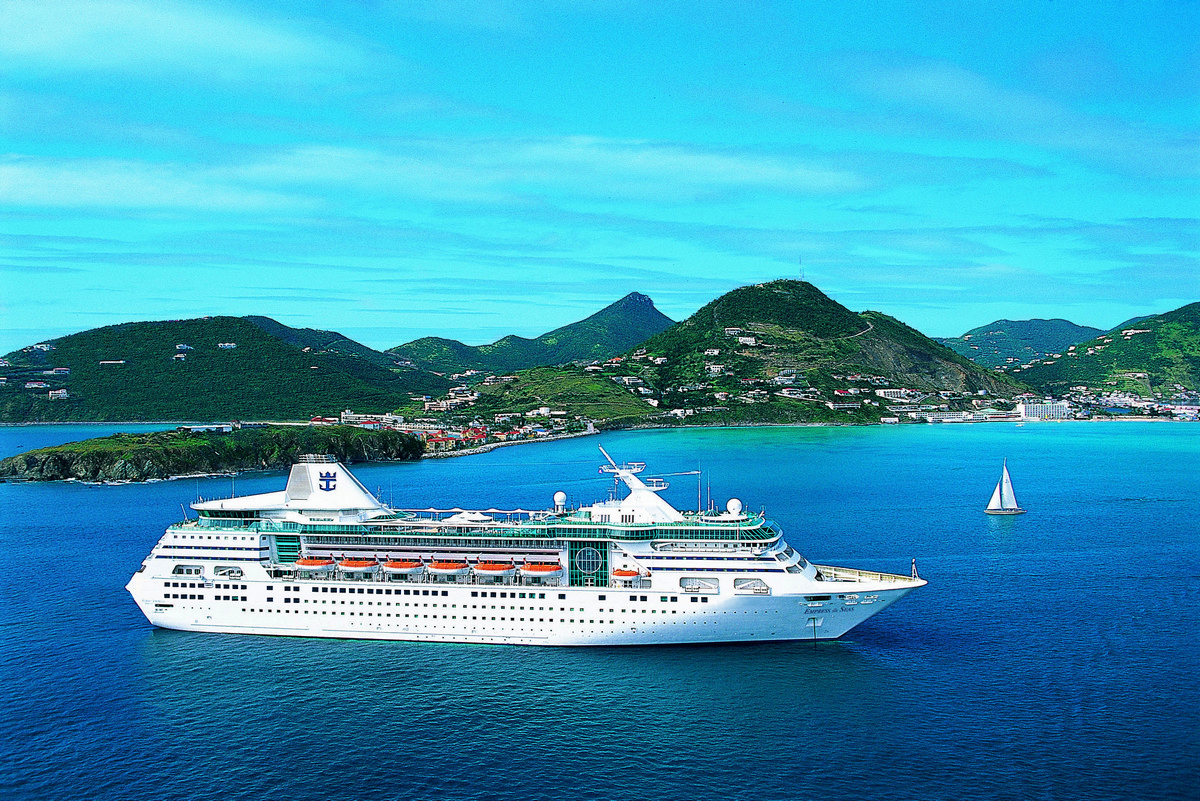 Empress of the Seas (then known as Nordic Empress) joined Royal Caribbean first in 1990, and was the result of Royal Caribbean acquiring Admiral Cruises in 1988. 
More importantly, Empress was designed for the short cruise market, which is a concept that did not exist at the time. Most cruises were a week long, but Royal Caribbean wanted a tempting choice for consumers who were looking for weekend getaways to the Bahamas.
Raimund Gschaider is Royal Caribbean's Vice President of Hotel Operations today, but in 1991 he was the restaurant manager on Nordic Empress and he remembers vividly the immediate impact Empress had on the cruise market when she debuted.
"When she hit the market, she was it. It was just such a vibrant, such a party, such an exciting time to be for cruising in general."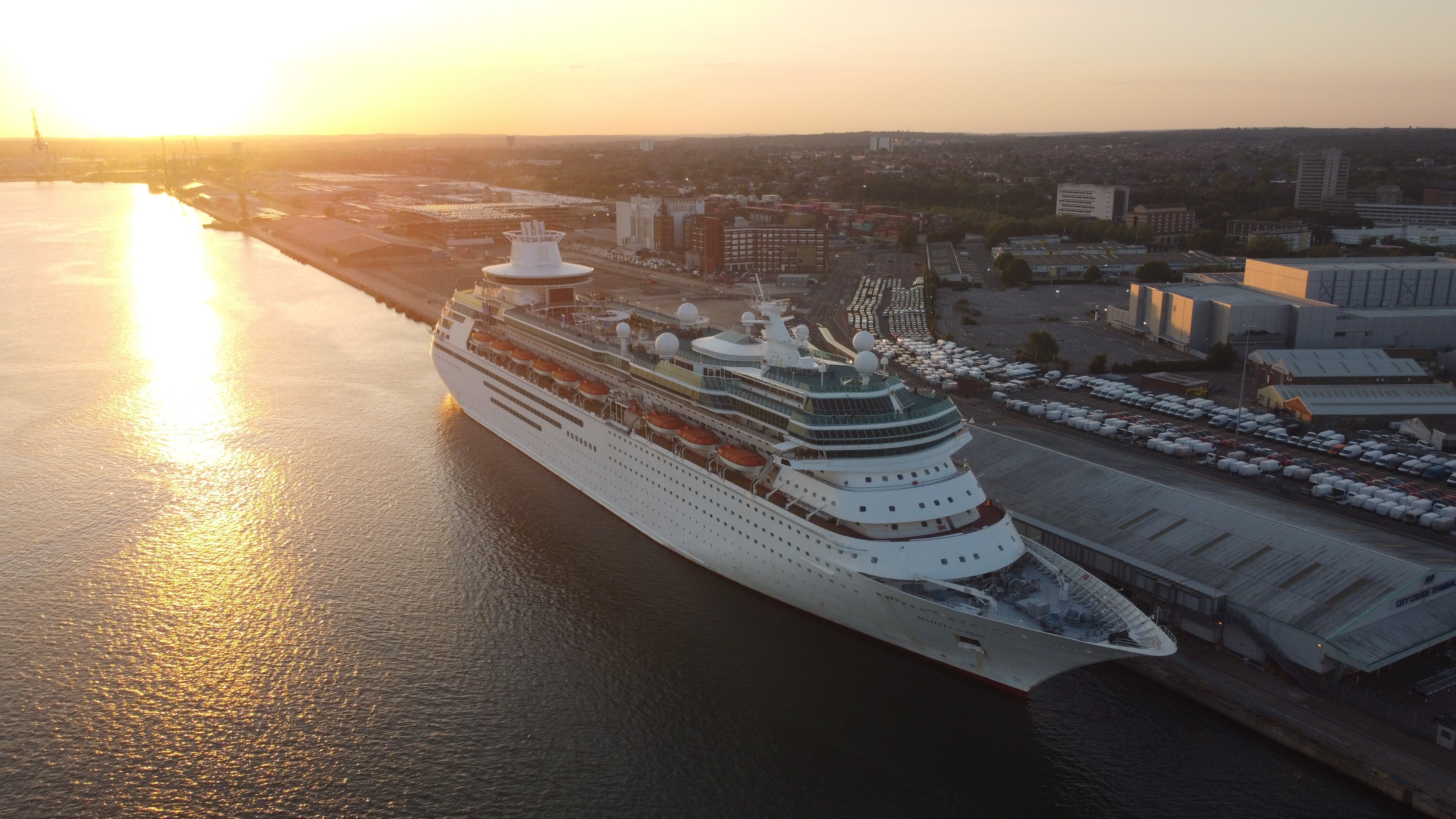 While Empress was initially designed for short Bahamian cruises, she quickly became a hit anywhere Royal Caribbean sent her, offering cruises from Port Canaveral, San Juan and even New York.
Mr. Gschaider recalls how different a cruise to Bermuda was on Empress because of the fact she was small enough to visit the city of St. George's.
"St. George's has this really nice, very small harbor. And you get in and the entrance, it's literally you can touch either side, the rocks on either side when the ship goes in and you're in a very different part of Bermuda."
Read more: Royal Caribbean and fans say goodbye to two cruise ships
A trio of icons with Majesty of the Seas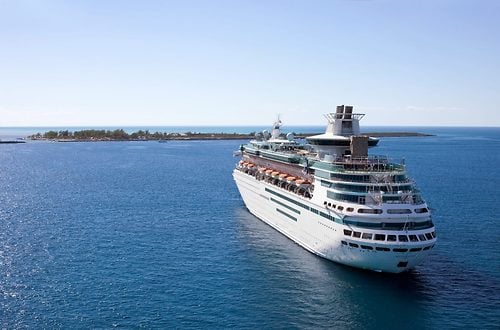 Just like Empress, Majesty of the Seas and her sister Sovereign Class ships had an immediate impact on the cruise industry as well.
Known as the first "mega ships", Majesty of the Seas was the last of three Sovereign Class vessels to be built and Ken Rush, Royal Caribbean's Director of Entertainment Activities & Media Operations always felt the public areas on Majesty were a big hit with guests.
"When they built the Sovereign class and these three sisters, the Majesty, I have a lot of fond memories about it because I love the layout," Rush said as he looked back on Majesty. "These ships really gave us ideas for our future ships. We learned a lot from those ships."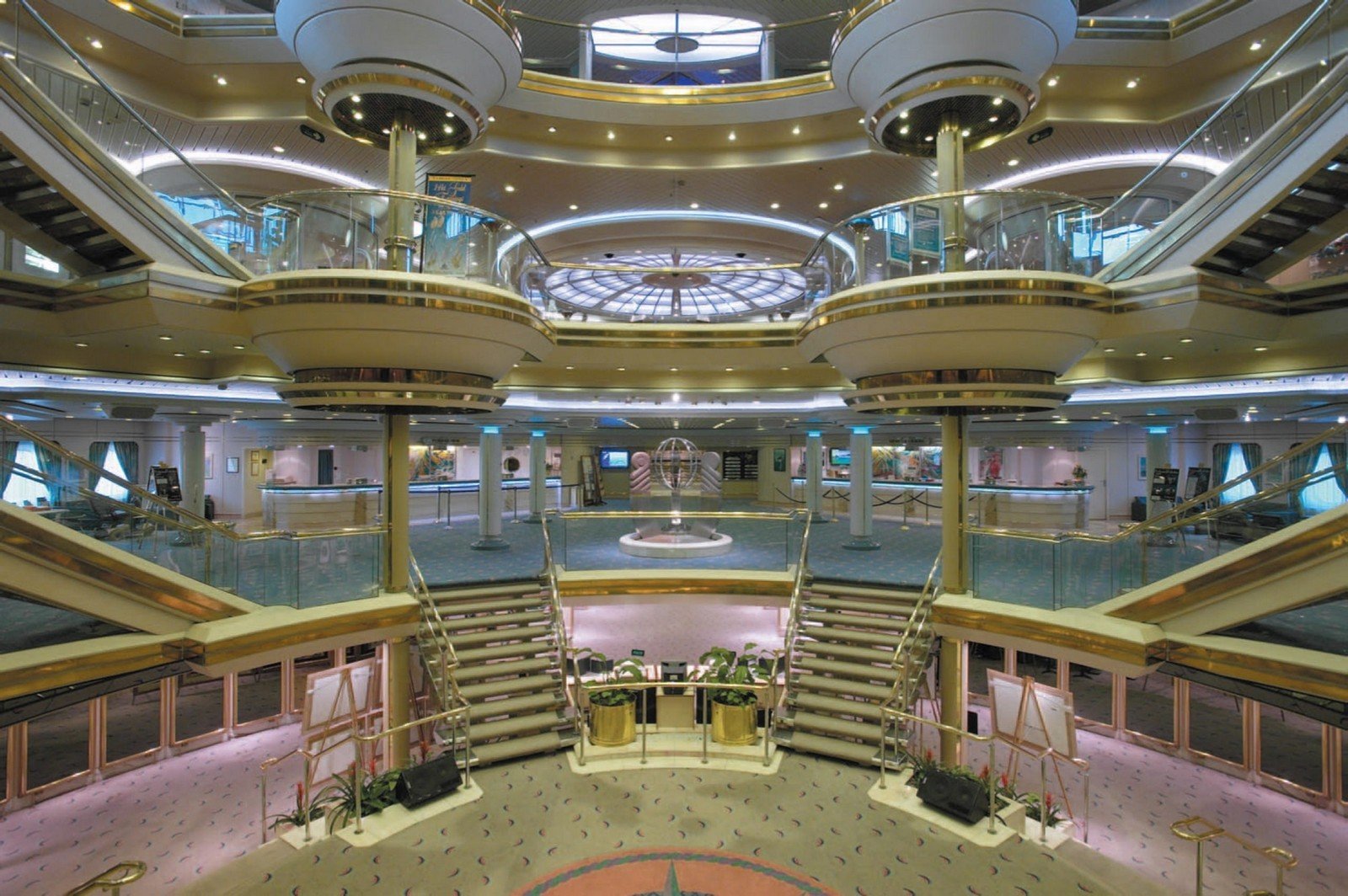 Majesty of the Seas had the iconic Centrum area with glass elevators, sweeping staircases and fountains in marble pools, which was a brand new idea for the time. The ship's theater was significantly larger than on other ships, which meant the production shows brought an entirely new kind of entertainment to cruising.
Mr. Gschaider thinks ships like Majesty set the pace for the cruise line going forward, "The Majesty...certainly took cruising to a new level in the early nineties and set up Royal Caribbean."
Another first for Majesty of the Seas which was the first cruise ship to introduce the concept of a full ship charter, which has since become so important to Royal Caribbean's bottom line.
Read more: A last look at Royal Caribbean's Majesty of the Seas
Trailblazing throughout their lifetime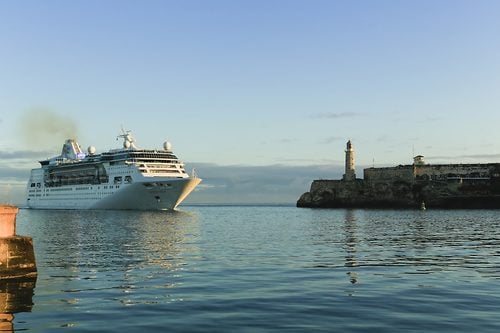 Certainly both ships established their legacy early in the 1990s when they debuted, but their firsts were not limited to the last decade of the 20th century.  Empress and Majesty of the Seas also hold the distinction of being the only two ships to ever visit Cuba.
Empress of the Seas was brought back to Royal Caribbean after being a part of Pullmantur Cruises, and her sailings to Cuba brought about a new chapter in Caribbean cruising.
Shortly thereafter, Majesty of the Seas would also offer cruises to Cuba and for a short period of time, were the hottest cruise ticket around.
Mr. Gschaider believes the foresight to design and build cruise ships like Majesty and Empress were so important for their longevity, "Those ships have such good structure and layout and bones."
"Kudos to our executives, who have the vision to build ships with an extremely long lifespan and who can go for one or two cycles of revitalization and amplification and have the flexibility to take them into the next decade without losing a step."
Mr. Rush agreed that the viability of both ships is incredible, "The reason why these ships stay as great as they are is because of the onboard maintenance. It's just it's amazing how we keep it so fresh all the time."
Final months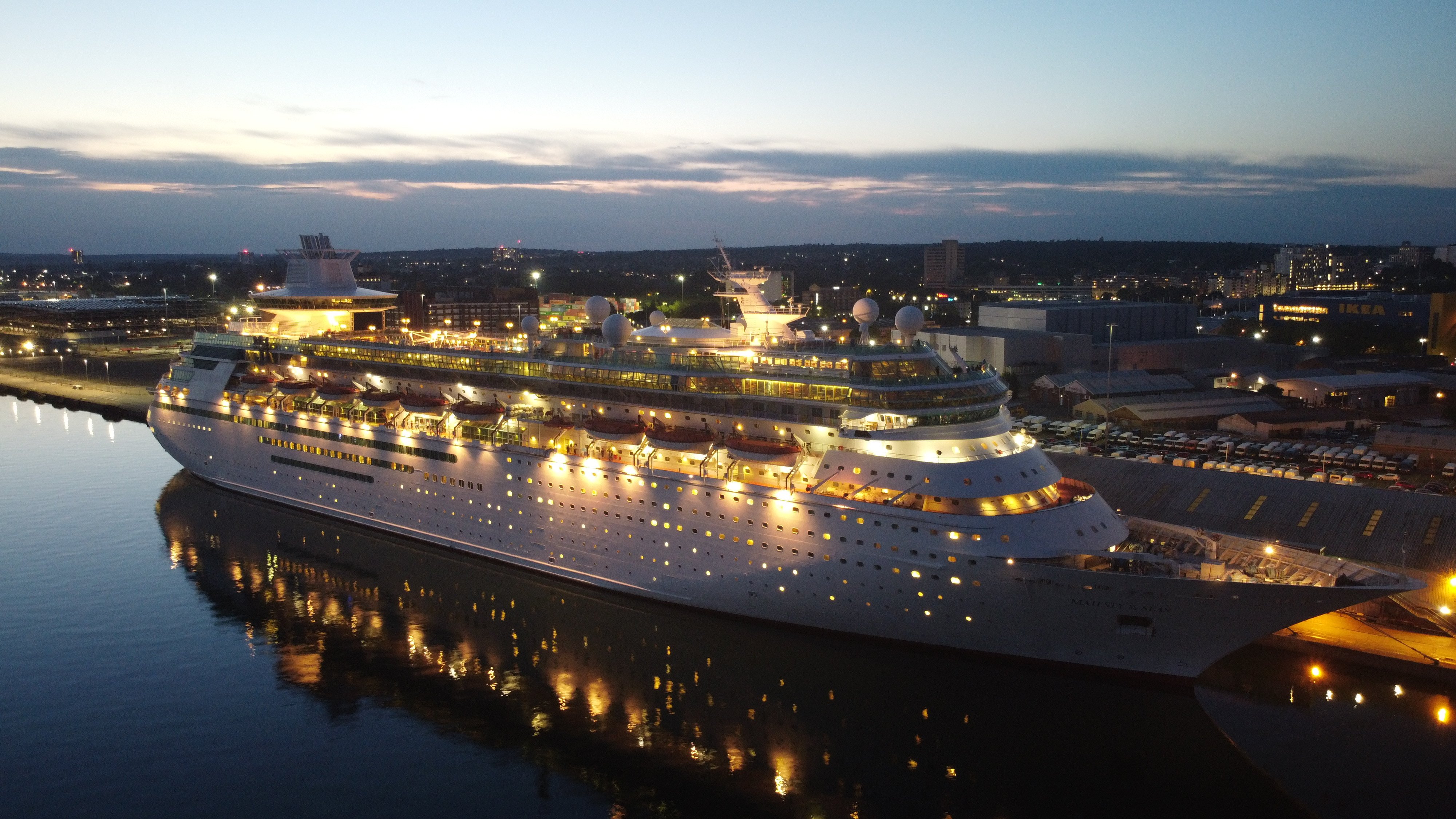 After Cuba was no longer an option for American cruise lines, both ships were left without an obvious role in a world of giant cruise ships.
Majesty of the Seas was moved arround a bit, but ended her career with Royal Caribbean offering cruises from New Orleans.
Mr. Rush thinks cruises from the "Big Easy" were a great fit for Majesty, "We did Mardi Gras on board and the guests were just over the moon about it. So it is a shame that it's gone because that was a great run and a great time for all of our guests."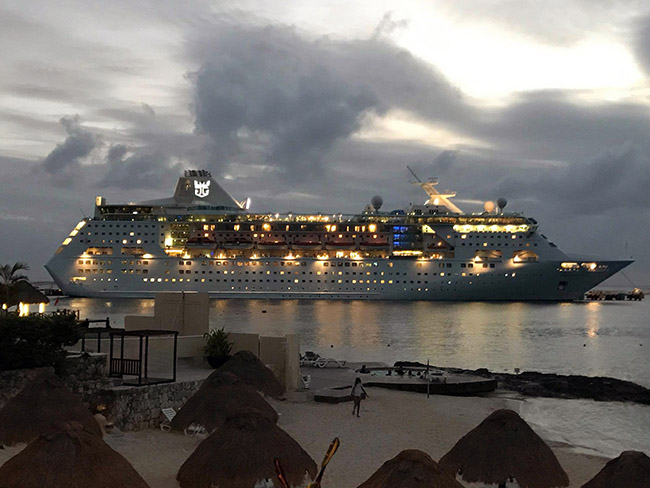 With Empress of the Seas, Royal Caribbean looked to try something completely different and offer more intimate and longer sailings to places most other ships in the fleet never visited, including voyages down the St. Lawrence River in Canada and a return to Bermuda.
Unfortunately, plans for both ships were cut short when the cruise industry shut down in March due to the global health crisis.
In the months since, Empress and Majesty were the subject of different rumors and speculation that they would be sold to generate much-needed cash flow. In fact, Empress of the Seas was falsely reported at least two times as being sold earlier in 2020.
The ships have been sold to an undisclosed party, based in Asia-Pacific, that will release details for future sailings at a later time.
Both Mr. Rush and Mr. Gschaider shared their memories of both ships, and what they think stands out about each vessel. Listen to episode 386 of our interview with Ken Rush and Raimund Gschaider in its entirety below.
Be sure to subscribe to the RoyalCaribbeanBlog Podcast at Apple Podcasts, TuneIn, and Stitcher.