In:
Royal Caribbean has sold its two oldest cruise ships, Majesty of the Seas and Empress of the Seas.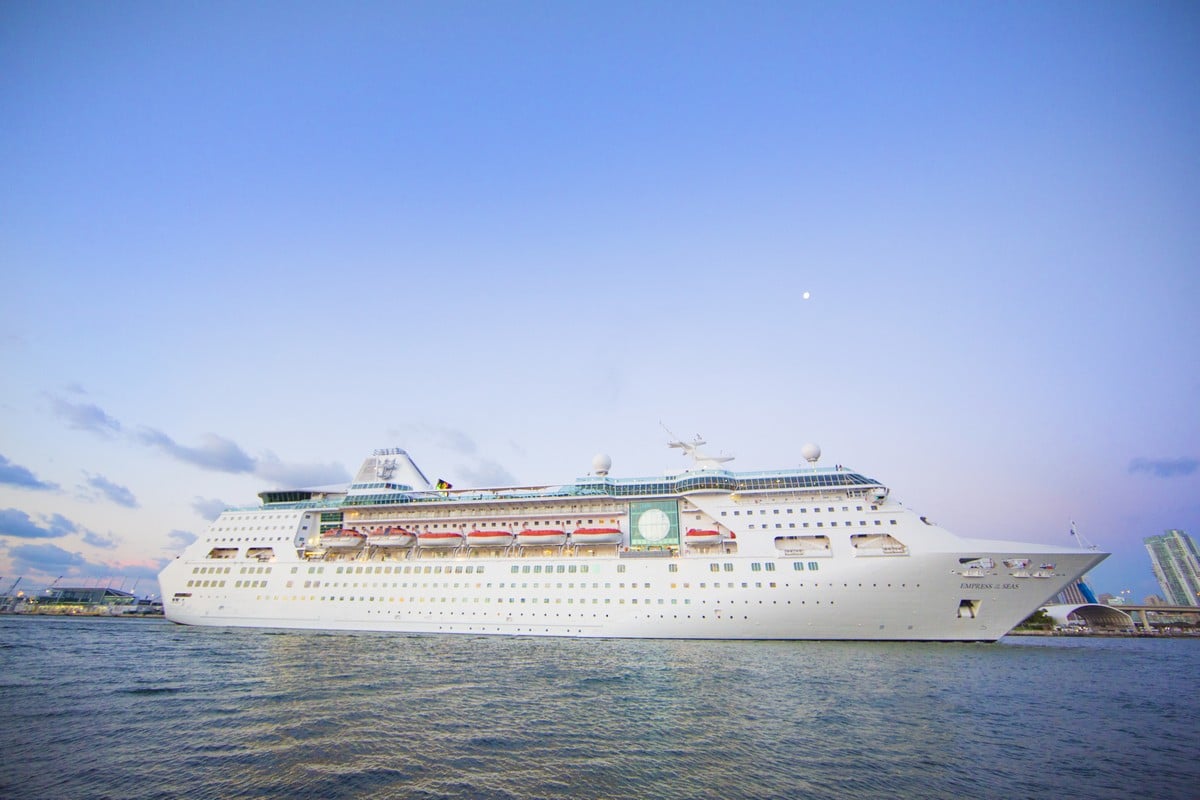 The cruise line announced both ships have been sold, and will depart the fleet later this month.
It appears the ships have been sold, but not scrapped.  Royal Caribbean says they now belong to an undisclosed party, based in Asia-Pacific, that will release details for future sailings at a later time.
Royal Caribbean International President and CEO Michael Bayley lamented the loss of these classic ships, and their impact on the company.
"Empress and Majesty of the Seas made indelible marks on the cruise industry with their revolutionary design and size. Touted as the cruise industry's most groundbreaking ships when they were introduced, they continued to make history throughout their more than three decades of service."
"Saying goodbye to these two beloved ships is a major moment in Royal Caribbean's history – one that is difficult but necessary. With plans for new, innovative ships to join our fleet in the upcoming years, we look forward to our guests and crew continuing to make new memories with us."
Royal Caribbean said guests who had cruises booked on either vessel will be contacted with their options for rebooking or cancellation.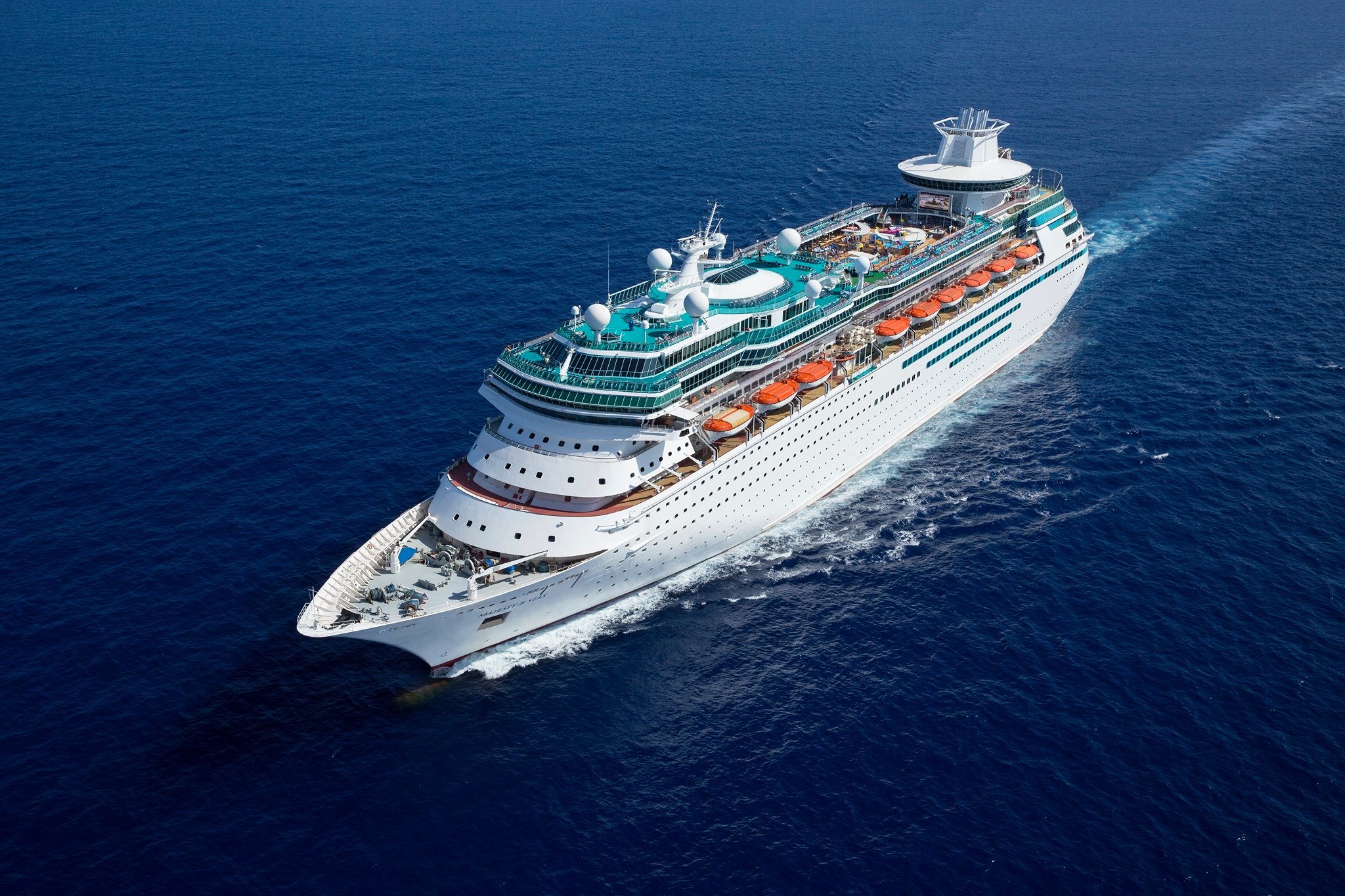 Majesty of the Seas was the last Sovereign Class cruise ship left in Royal Caribbean's fleet, and joined the fleet in 1992. She started off with 7-night Western Caribbean cruises from Miami, and has offered Caribbean cruises of various lengths and destinations ever since.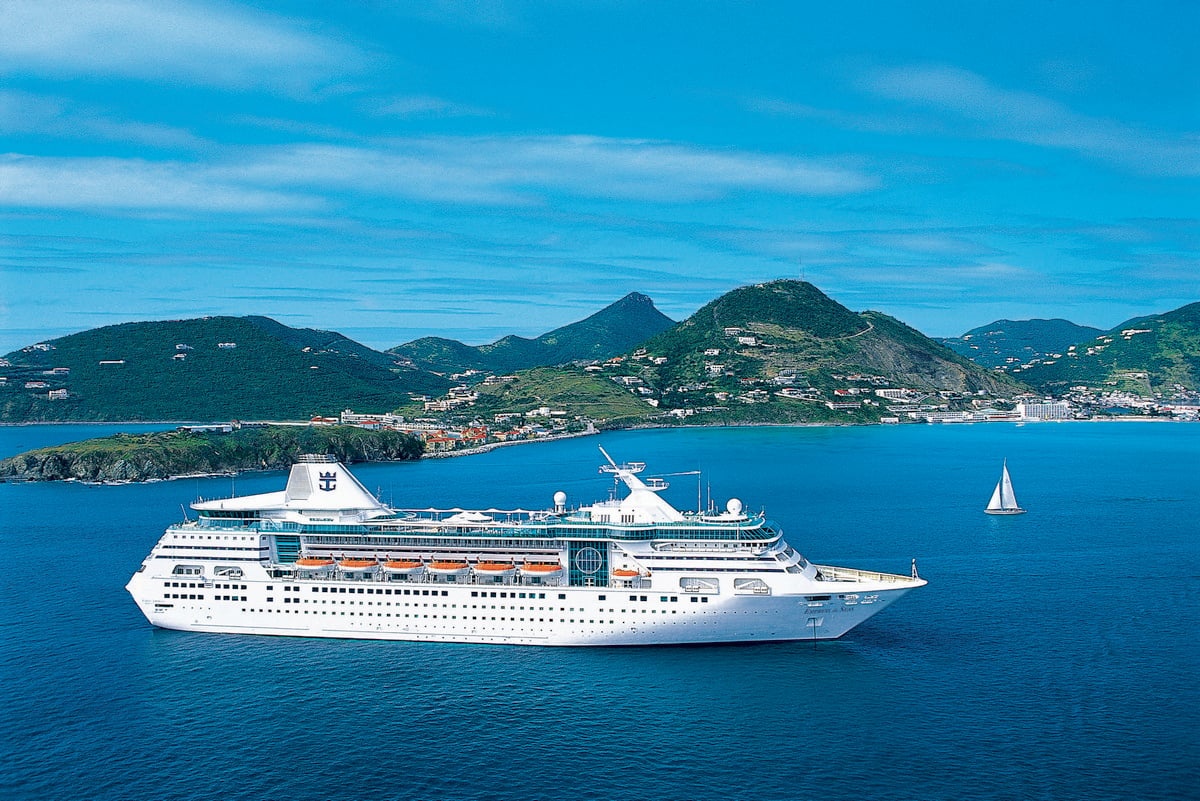 Empress of the Seas was even older than Majesty, having launched in 1990.  She was literally one-of-a-kind, having been the only ship of her type to be built.  
Empress was designed for 3- and 4-night cruises to the Bahamas from Miami.
Empress also made history as the first cruise ship to sail out of Cape Liberty in Bayonne, New Jersey when Royal Caribbean opened the terminal in 2004.
Empress of the Seas left the fleet, and then rejoined it to offer cruises to Cuba in 2017.
Gone but not forgotten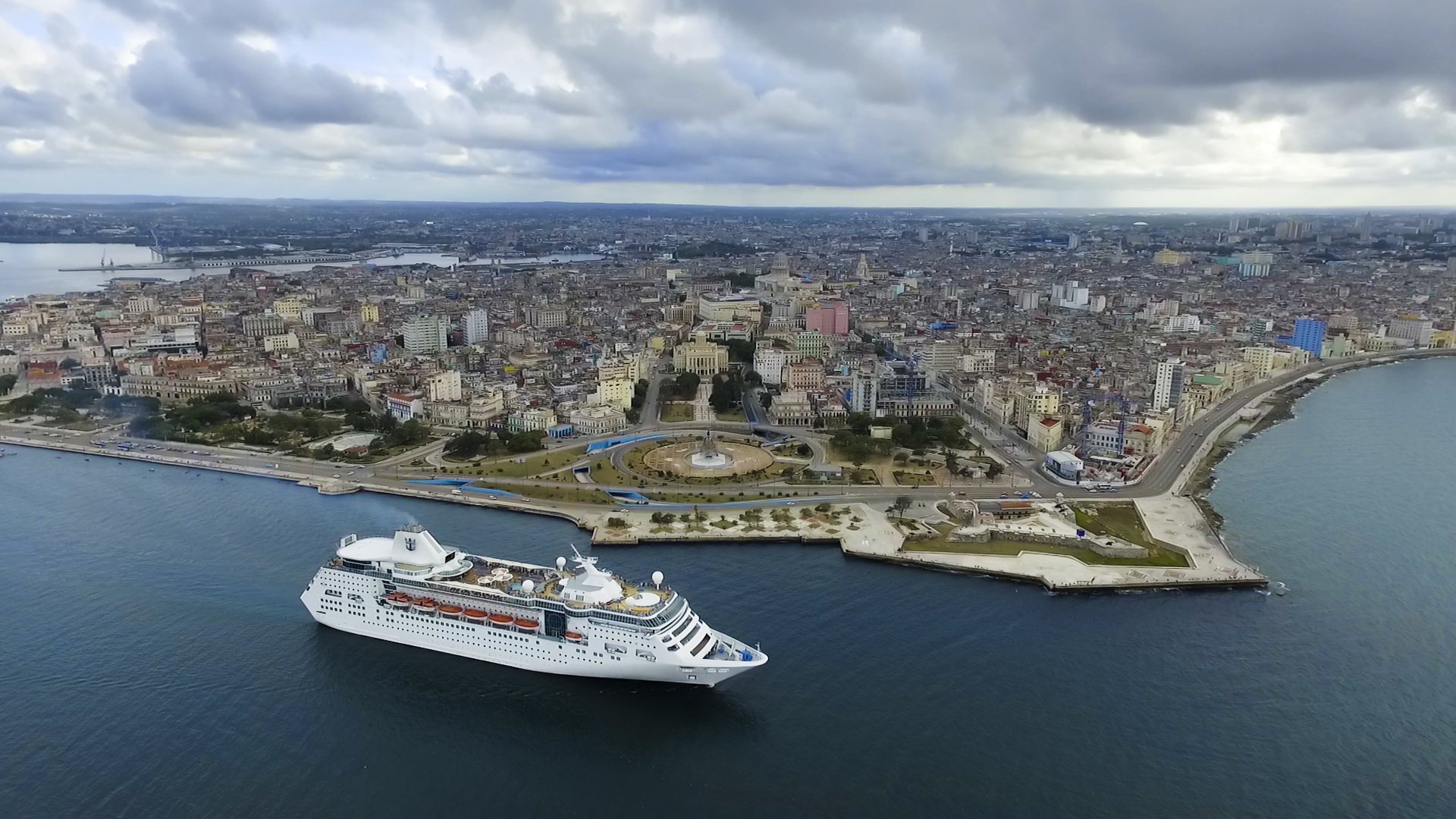 The news that Empress and Majesty are departing the fleet is not completely unexpected.  Both ships had been the subject of rumors almost since the global shutdown began.
Even before this year, the role of both ships was rather ambiguous following Cuba not being available to U.S. cruise lines any longer.
While many other cruise lines were selling off old ships, Royal Caribbean Group had not pulled that lever, although they never ruled out the possibility of selling ships.
Royal Caribbean Group executive vice president and Chief Financial Officer Jason Liberty told investors in October, "We're being very opportunistic about the situation." Furthermore, selling a ship would make sense only if a particular cruise ship "does not fit strategically" within the brand.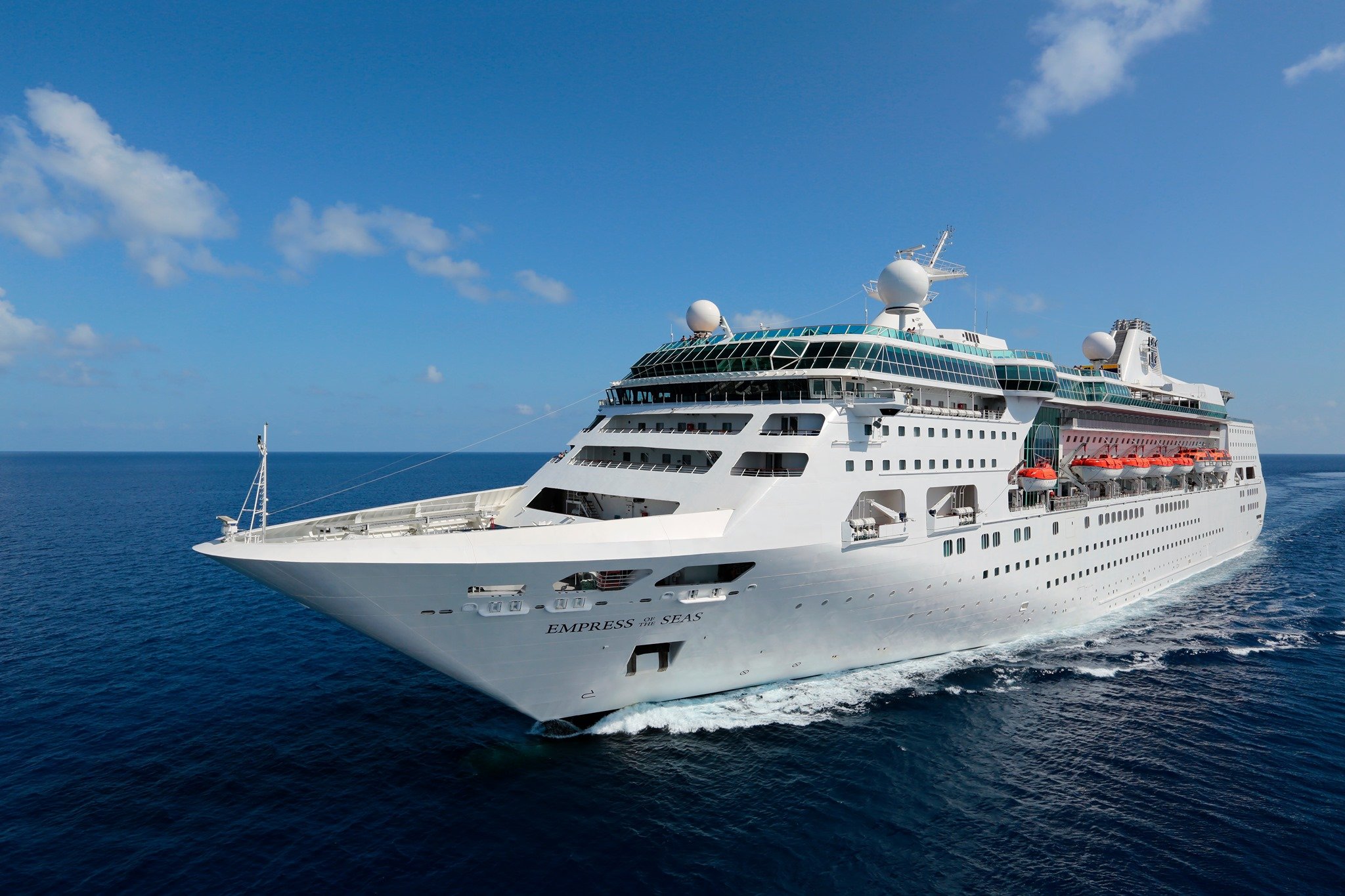 Vicki Freed, Royal Caribbean's Senior Vice President, Sales, Trade Support and Service, shared her thoughts on the departure of these vessels on Facebook, "Through the years, Empress and Majesty have created incredible memories for so many of our guests and crew members."
"As our fleet evolves, decisions like these pave the way for the introduction of new and reimagined innovative ships."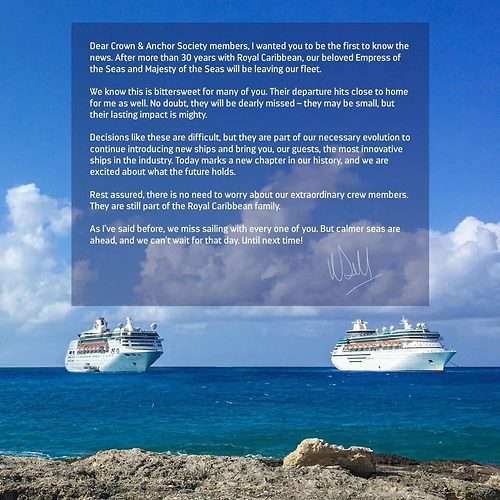 Michael Bayley also took to Facebook to say goodbye to both ships, "No doubt, they will be dearly missed – they may be small, but their lasting impact is mighty."
Mr. Bayley also confirmed the crew members that had been assigned to these ships will find work on other ships, "Rest assured, there is no need to worry about our extraordinary crew members. They are still part of the Royal Caribbean family and will be reassigned to other ships once we are back to sailing again."