In:
One of the signature features of Royal Caribbean's Odyssey of the Seas has arrived at the shipyard to be installed on Royal Caribbean's next new cruise ship.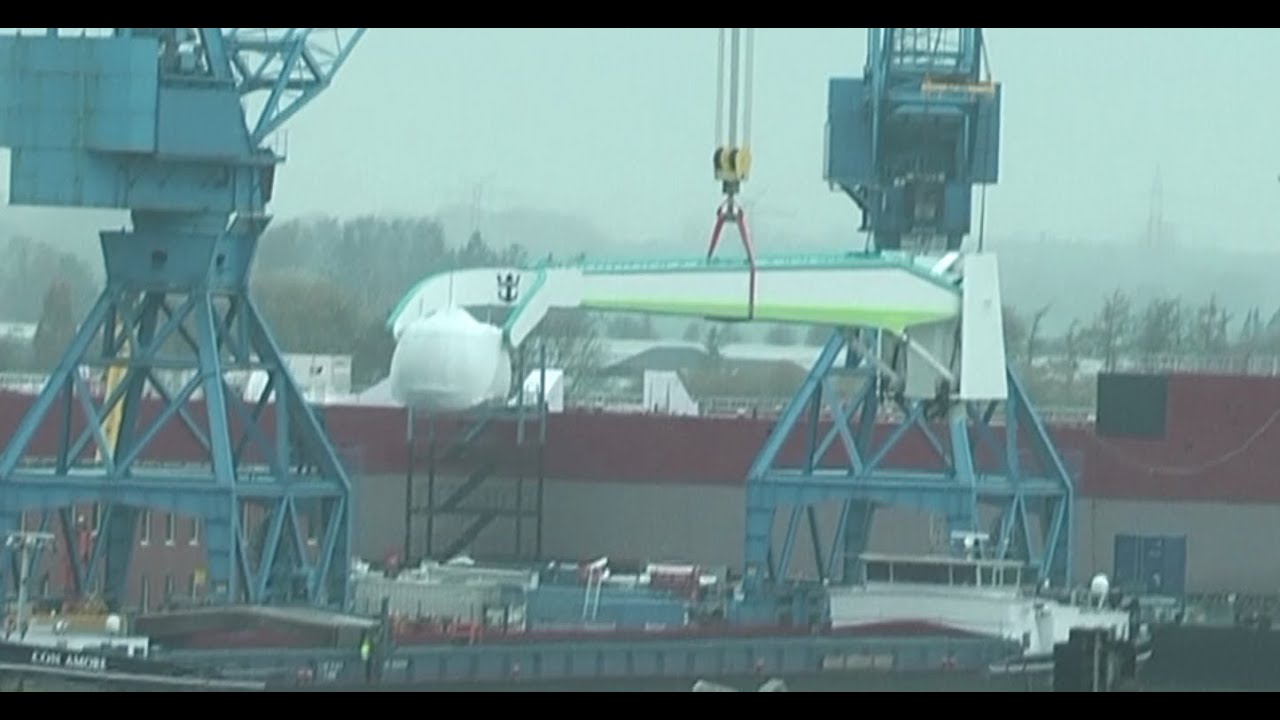 The North Star is a glass observational pod attached to a giant arm that guests can board to get 360-degree views from 300 feet above sea level.
Odyssey of the Seas is a Quantum Ultra Class cruise ship, and the North Star is a signature activity found only on Quantum and Quantum Ultra class cruise ships.
North Star was transported on barge that arrived at the Meyer Werft shipyard in Papenburg, Germany.
The North Star for Odyssey is painted with lime green and light blue stripes, similar to the concept art for the ship. All other Quantum Class ships have a North Star that has a navy blue striped motif.
Part of that design choice appears to be to better match the Lime and Coconut tropical design that the rest of the pool deck features.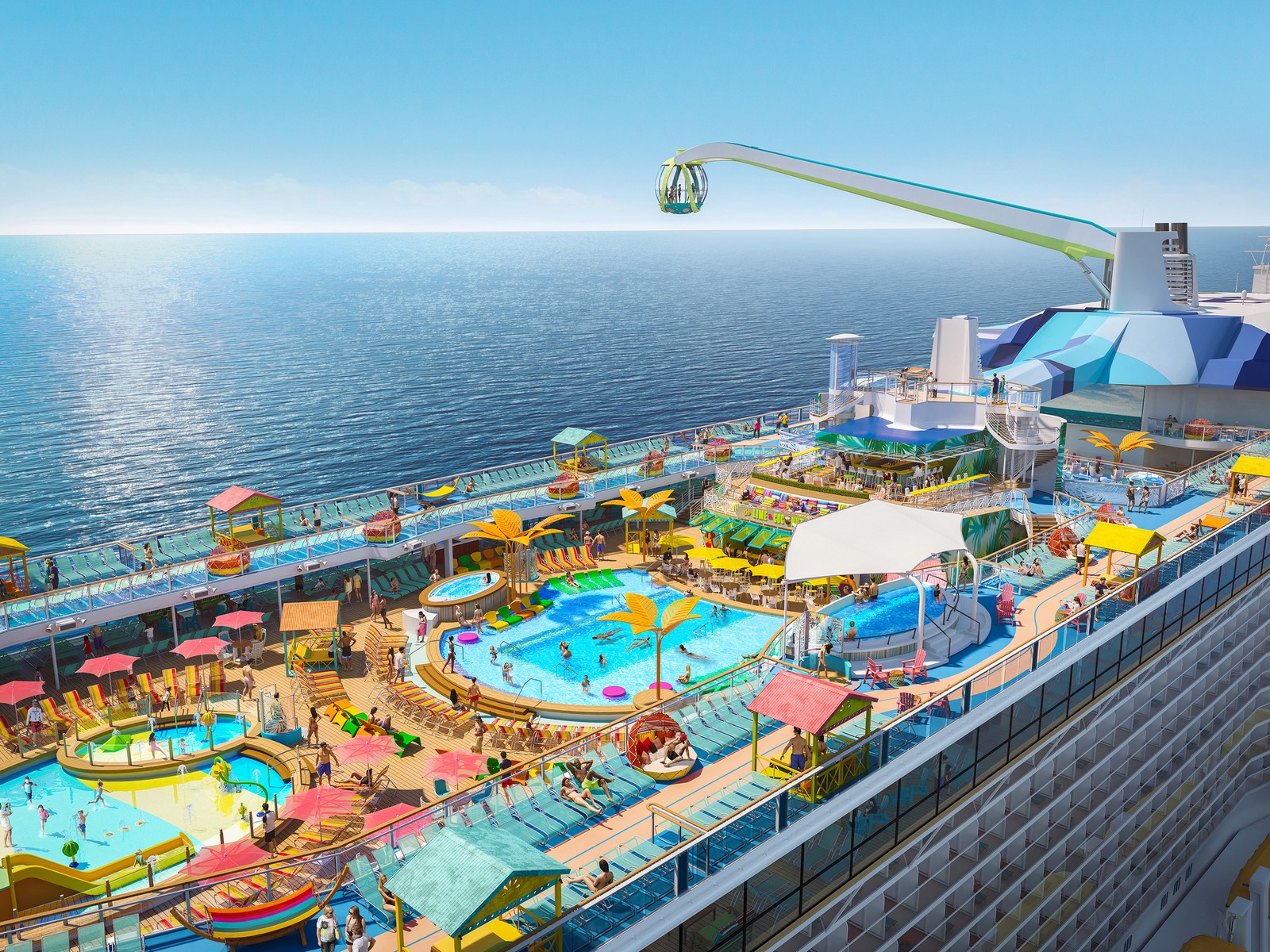 Odyssey of the Seas concept art
Spectrum of the Seas
North Star is complimentary outside of China.
Odyssey of the Seas is due to be delivered to Royal Caribbean in Spring 2021. 
Once complete, Odyssey of the Seas will be Royal Caribbean's second Quantum Ultra Class cruise ship, sailing from Rome in Summer 2021.
After her inaugural season in Europe, Odyssey will then continue its inaugural year in Fort Lauderdale, FL with 8- and 6-night Caribbean itineraries.
Odyssey has been under construction since the steel cutting ceremony in February 2019, but delivery was delayed due to the impact of the global health crisis.