In:
When Royal Caribbean restarts sailings, its ships feature a variety of enhancements meant to contain, treat, and isolate any possible Covid-19 threats.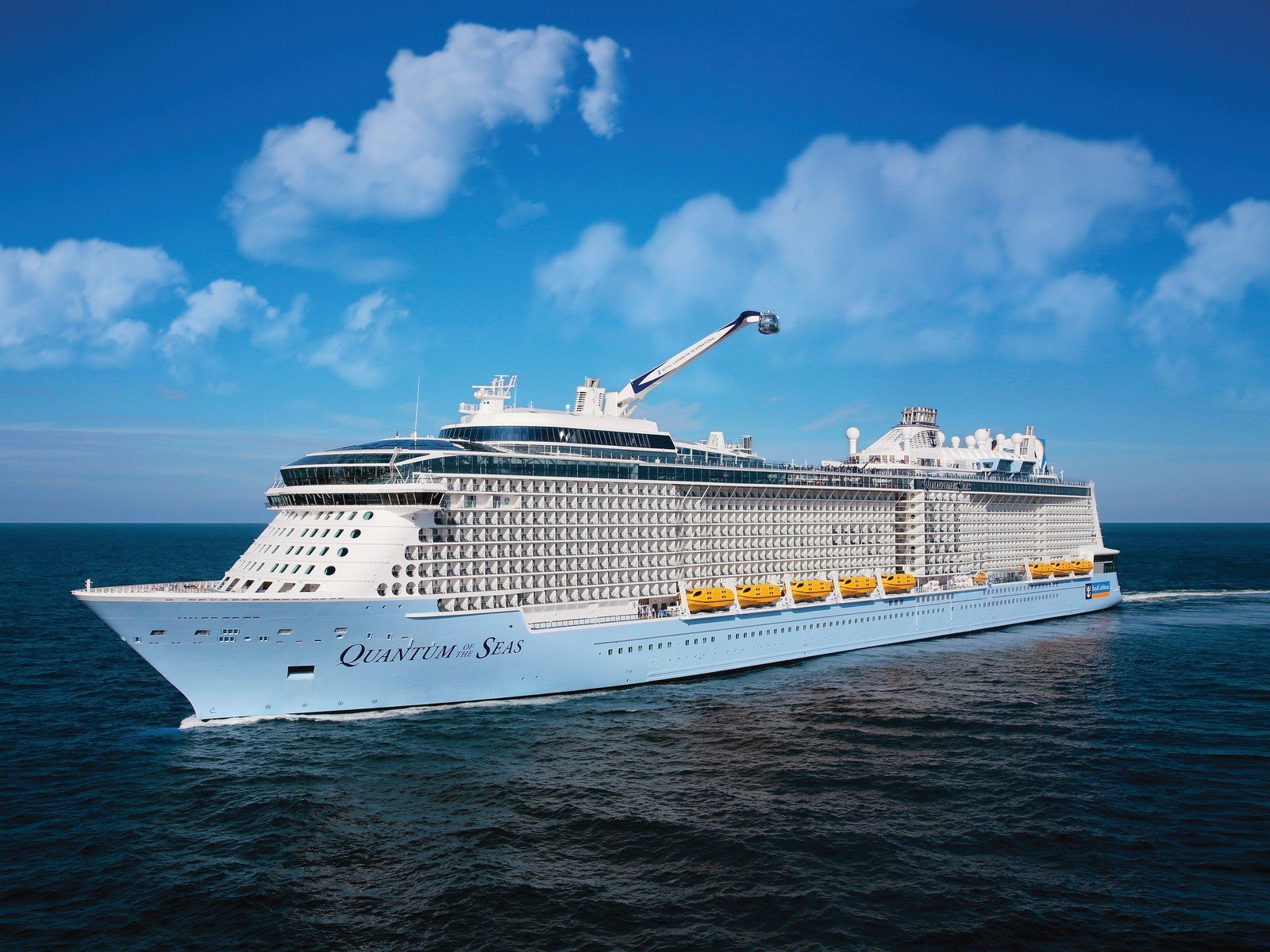 Royal Caribbean has introduced a wide array of new health protocols, which also include upgrades and enhancements to its cruise ships.
These improved facilities mean their cruise ships have never been safer for guests and crew to be treated while onboard.
Medical Centers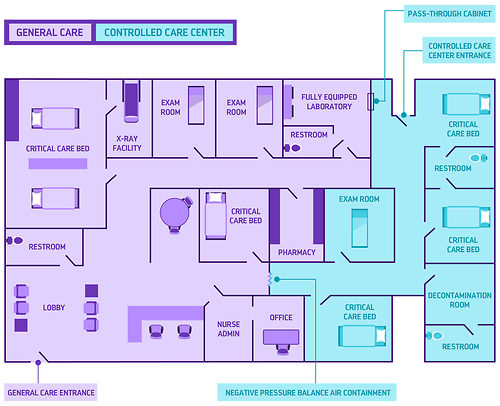 Part of Royal Caribbean's overall plan to mitigate the threat of COVID-19 is to enahnce its onboard medical facilties.
The onboard medical care offers guests and crew members daily temperature checks, fast and free SARS-CoV-2 testing capabilities onboard, and complimentary in-stateroom medical evaluations.
Royal Caribbean has also added more doctors and nurses in their shipboard Medical Centers and enhanced our state-of-the-art equipment to provide high quality care.
The medical center itself has been redesigned  into two separate zones, including a dedicated Controlled Care Unit for the management of infectious diseases. Each zone is equipped with its own entrance, critical care beds, restrooms, and lab collection.
Some of the upgrades include: 
Upgraded Medical Equipment
Hospital grade ventilators
Cardiac monitor
Central oxygen system
Nebulizers
Defibrillators and external pacemakers
EKGs
Therapeutic Treatments
Antibiotics including IV medications
Antiretroviral
Oxygen therapy
Comprehensive Laboratory
Large range of tests
Results provided onboard
Includes RT-PCR rapid testing for COVID-19
The staff onboard its ships are also highly specialized medical professionals. 
Each ship's Medical Center is staffed by, at minimum:
2 Doctors
Specialized physicians with training in acute and intensive medical care, plus experience in Maritime Medicine.
4 Registered Nurses
One of these is the new Infection Control Officer, who ensures all applicable public health and disease control standards are met.
Additional support
If needed, your ship has access to supplementary medical personnel through Aspen Medical and our own internal pool of doctors.
Filtered and fresh air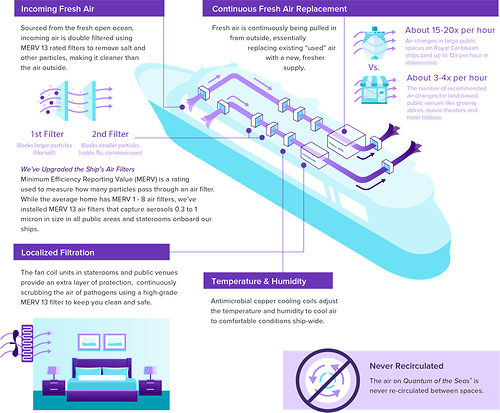 Another major upgrade is the air filtration onboard that promises to deliver fresh air and filter the air onboard to avoid any possible pathogens circulating around the ship.
Every Royal Caribbean shipboard HVAC system continuously flows 100% fresh air from outdoors to your stateroom and public areas.
Upgraded MERV 13 filters capture aerosols 0.3 to 1 micron in size — fine enough to filter coronavirus, colds and flu.