In:
There is a brand new photo construction photo to share of Royal Caribbean's next new cruise ship, Odyssey of the Seas.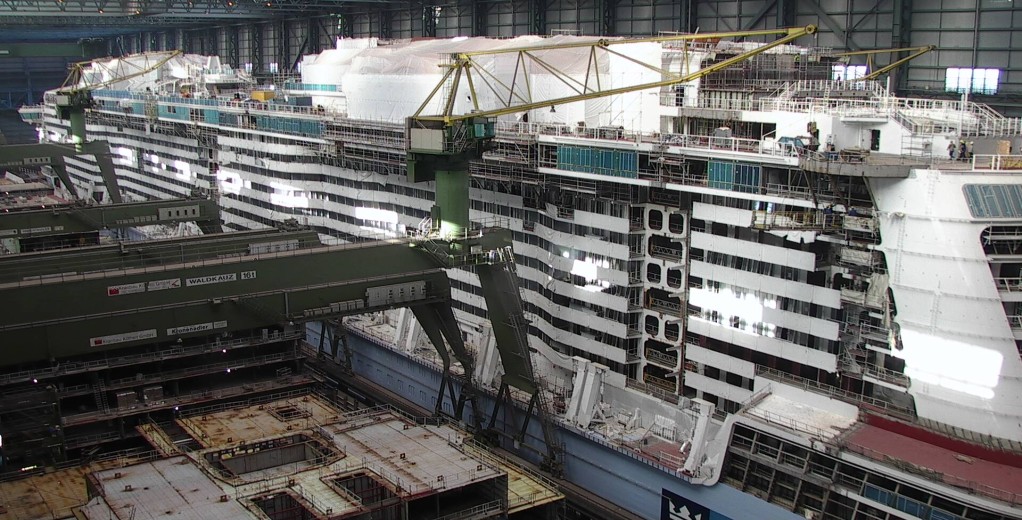 Photo by Meyer Werft
The photo was released by the Meyer Werft shipyard in Papenburg, Germany.
Just about every week, the shipyard releases a new photo of the work being done in Hall 6 of the ship.
This week's photo is of the ship in her new positition, about 150 meters away from where she used to reside, and now sits in water instead of being completely out of the water.
Delayed until 2021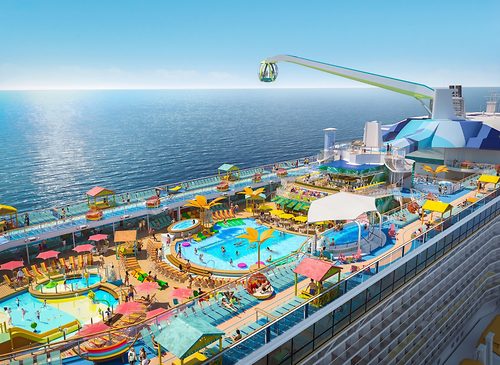 In case you missed it, Royal Caribbean announced Odyssey of the Seas will be delayed, and not debut until April 2021 in Rome.
The cause of the delay is a combination of the global health crisis, delays in the supply chain, and fires at the shipyard compounding other shipyard issues.
When Odyssey does start sailings, the plan currently is for it to start in Europe in summer 2021, sailing Eastern Mediterranean itineraries out of Rome.
The 168,000-gross-ton Quantum Ultra-class ship will then move to the United States in November 2021.