In:
If you purchased Royal Caribbean stock in the early months of the economic downturn, the last week has likely been a welcome sight.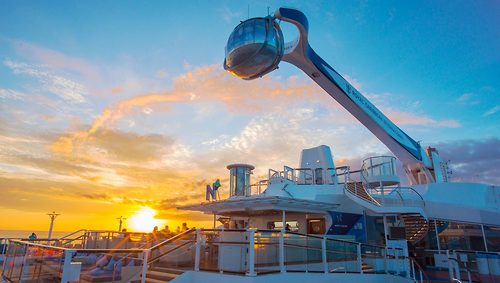 Royal Caribbean's stock price (NYSE: RCL) has been shooting up over the last week, with the entire travel industry seeing big gains as investors see a near-term economic recovery. This hope has many believing a return to pre-shutdown prices could be on the horizon.
Royal Caribbean's stock price closed at $54.29 at the end of trading on Wednesday, marking a 9.54% gain on the day. After trading on Tuesday, the stock was up 14%, that followed a bounce back at the end of last week.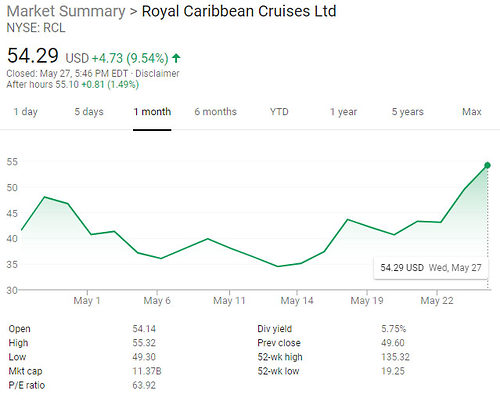 The cruise line's stock has been shooting upwards for the last week, beginning on the day when the cruise line announced over $1 billion in losses and another round of cancelled cruises through August.
The recent trend is great news for the cruise line, who has seen giant losses in its stock price following a wave of bad press related to cruise ships, and trepidation in the market regarding the future of travel.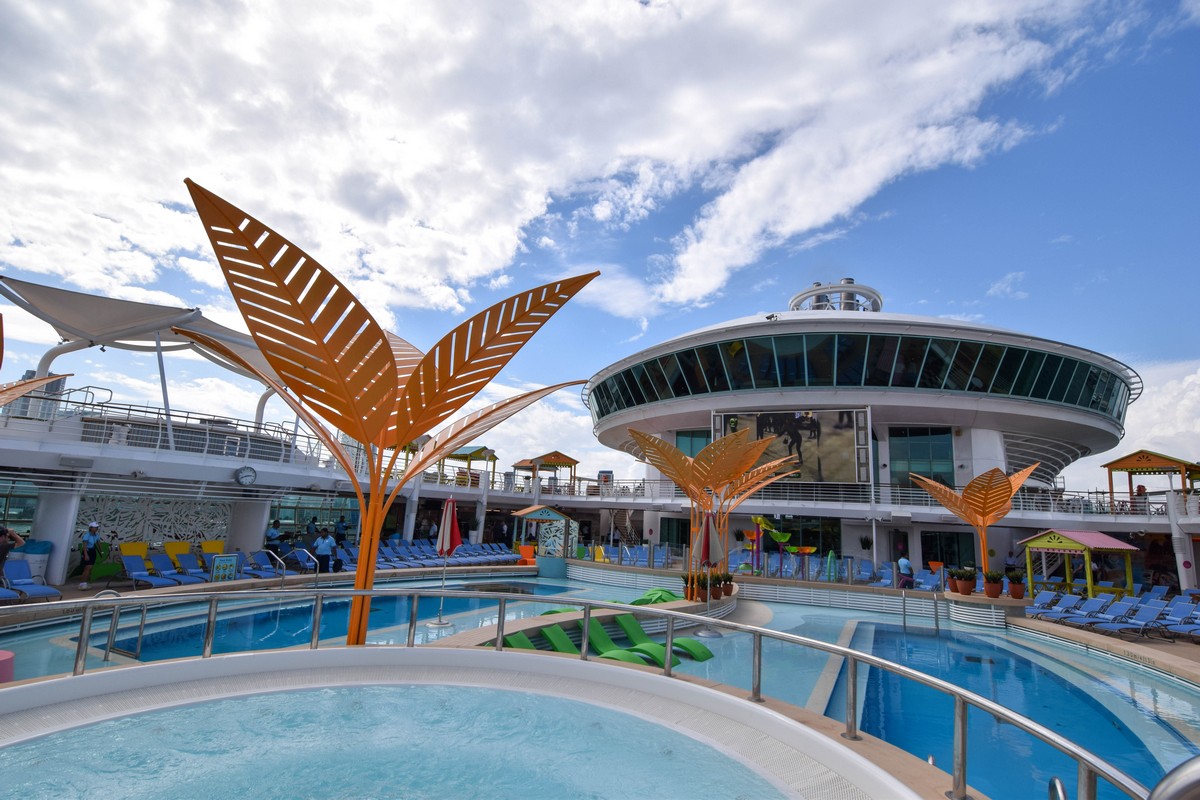 Royal Caribbean's current plan is to resume sailings on August 1, with China sailings perhaps starting up in July.
Note: Matt Hochberg has no position in any of the stocks mentioned, nor does he own any cruise line stock.