In:
With everyone spending lots of extra time at home and no Royal Caribbean cruises sailing, you might be as anxious as I am for a cruise "fix" to bring back those vacation vibes.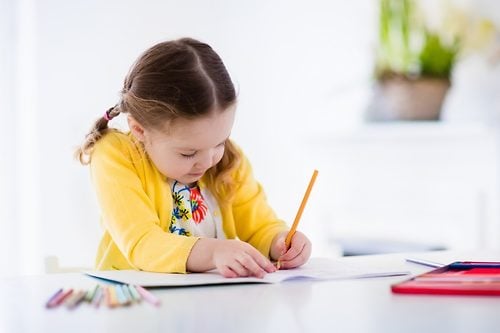 Whether you are looking for a fun activity to try out, or something to keep the kids occupied, Royal Caribbean has provided some fun activities you can do at home.
Many of these are right out of the Adventure Ocean playbook, with mind-bending puzzles, coloring and crafts designed to educate, cultivate creativity, sharpen motor skills, and help pass the time!
Kids Coloring Book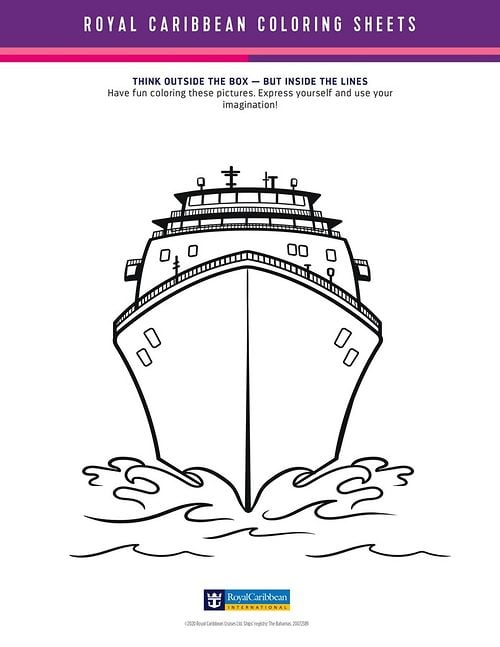 Coloring is the ultimate kids activity, as it can be done pretty much anywhere and at anytime. Not to mention, coloring allows kids to express themselves in crayons, markers or whatever other coloring tools they have.
You can print out these fun coloring sheets and let your children's imaginations run wild.
There are designs with cruise ships, pirates, marine life and more to enjoy.
Adult Coloring Book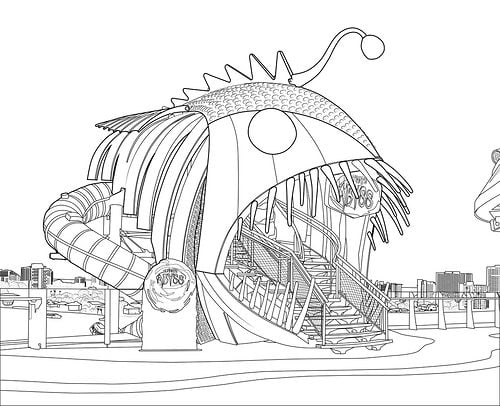 While coloring is a favorite pastime of kids, adults should not be left out of of the experience either.
Royal Caribbean's adult coloring book features some intense designs that will require fine skill to stay within the lines.
You can print out Royal Caribbean's adult coloring sheets or try some of ours!
Activity Placemats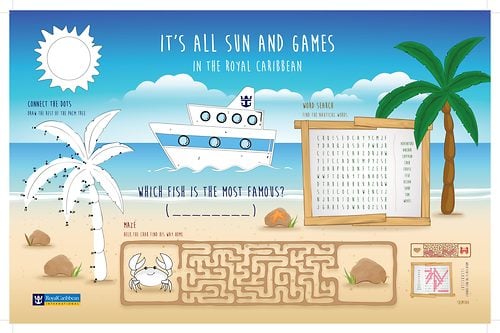 A traditional way to keep kids busy at a restaurant is an activity placemat the includes tic-tac-toe, mazes, and more. Now you can serve up some restaurant fun with that PB&J for lunch.
These printable activity placemats are straight out of Royal Caribbean's main dining room, and feature a few different designs from across the world.  Not only are they fun, it may mean a quieter meal experience for everyone!
Digital Backgrounds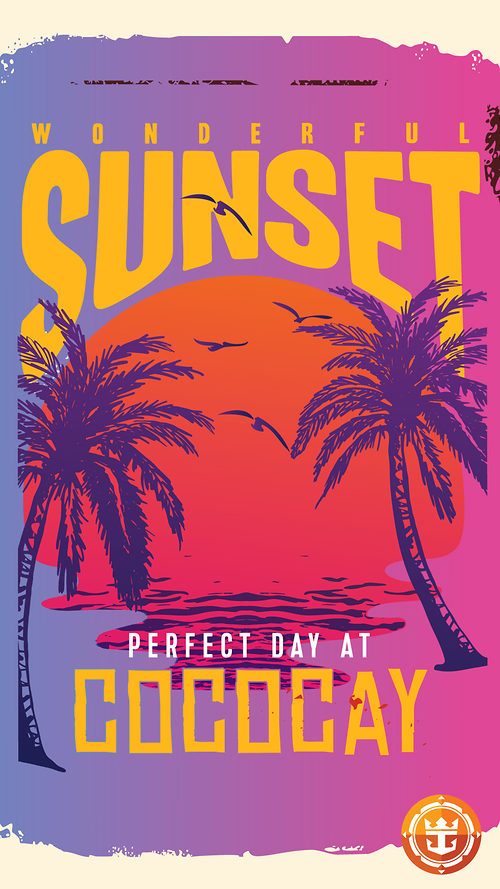 How about adding a taste of Royal Caribbean to your office computer or phone?
Perhaps its time to swap out that photo of your kids from a few years ago for a background that has a fun cruise vibe (at least until you can get a new photo of the kiddos).
These digital backgrounds are available for desktop computers, as well as iPhones (and I am sure will work on Androids as well) in a few different sizes.
Learn how to make towel animals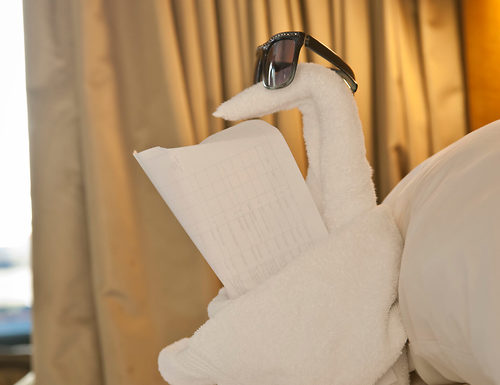 One of my favorite things about cruising is returning to my stateroom at night and seeing what towel animal creation my stateroom attendants may left as a surprise.
The artistry of folding bath towels into animals and other creations has become a favorite tradition of cruising, and now you can learn to make them at home!
There are easy to follow towel folding instructions for dogs, monkeys, swans, frogs and elephants wearing sunglasses.
Royal Riddles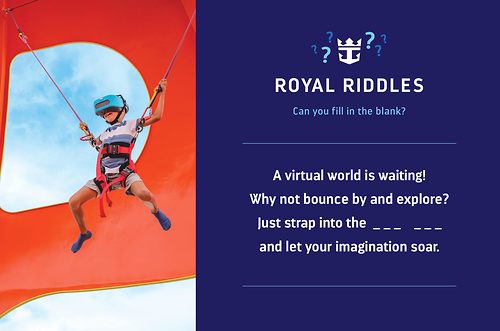 Want to see who is the Royal Caribbean guru in your house? Test your family's knowledge with these Royal Riddles.
These 13 fill-in-the-blank questions will pit your Royal Caribbean know how against everyone else, to determine who is the most up-to-date with what our favorite cruise line has to offer.
Just in case you are stumped, there is an answer sheet provided too.
Printable postcards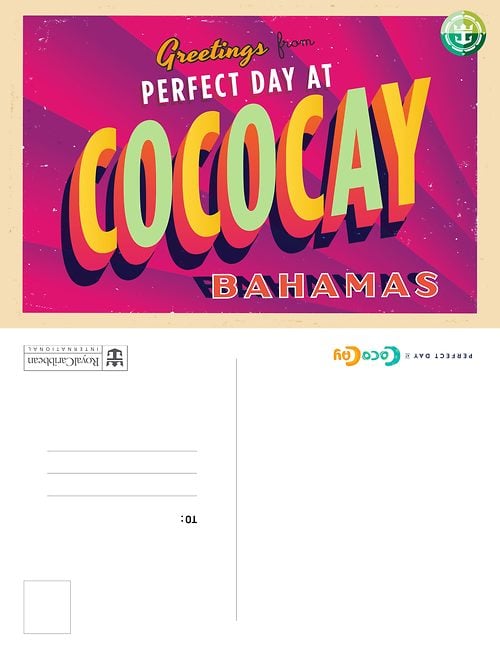 While we cannot visit Perfect Day at CocoCay, the next best thing is to send a postcard as if we were visiting.
These printable Perfect Day at CocoCay postcards are something the kids can drop off at grandma's house, or give to friends.  Challenge them to come up with what fun activities they would want to be doing and then write about it on the card!