In:
With thousands of cruisers receiving Future Cruise Credits to use due to canceled sailings, Royal Caribbean has added new options to its cruise booking process to simplify redeeming a Future Cruise Credit.
The new feature on RoyalCaribbean.com makes it easy for guests to apply the credit in multiple ways for new and existing bookings – for example, upgrading the stateroom, paying off existing bookings, or towards bookings already paid-in-full (receiving a statement credit).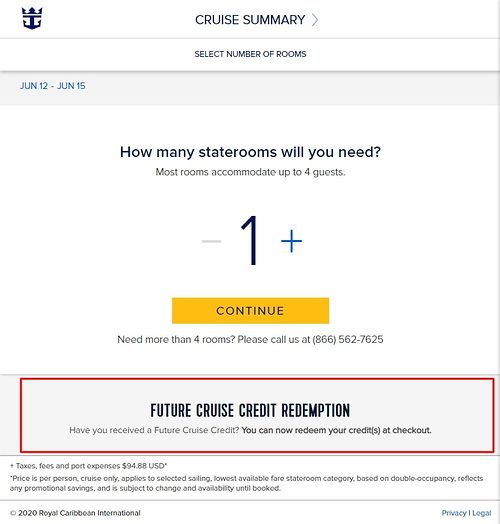 The online functionality introduced today provides a little extra flexibility to guests – redeeming FCC can be done in two clicks from the homepage, meaning no need to call.  The function is now front-and-center on RoyalCaribbean.com for guests, as well as within CruisingPower.com for travel partners, who continue to support their clients. 
When making a booking via Royal Caribbean's website, there is now a new option at checkout to redeem a Future Cruise Credit.
Similar to using a gift certificate at a retail website, below the credit card information is an option redeem a Future Cruise Credit.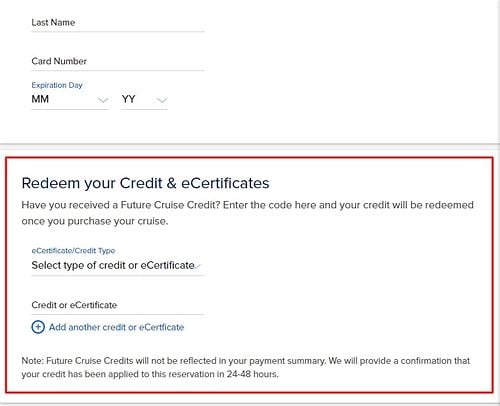 In addition to the the option during the checkout process, Royal Caribbean's website main menu includes a link to redeem a Cruise Credit.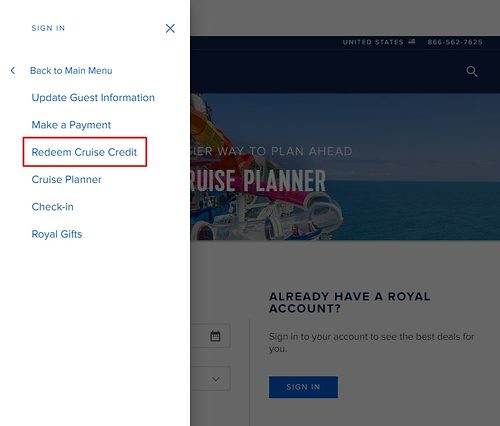 Once you go to that link, a self-service page provides another way to redeem the credits.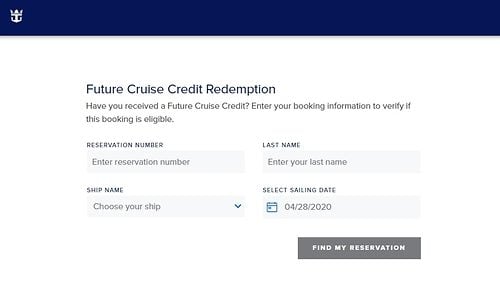 It should be noted that travel agents can also redeem Future Cruise Credits as well, and can help bypass these steps and save time for guests.
Thanks to Allen Agor for alerting us to this change.