In:
It appears seeing how much you spent onboard a Royal Caribbean cruise in the future may become a lot easier, especially if you lose that Cruise Summary after your cruise is over.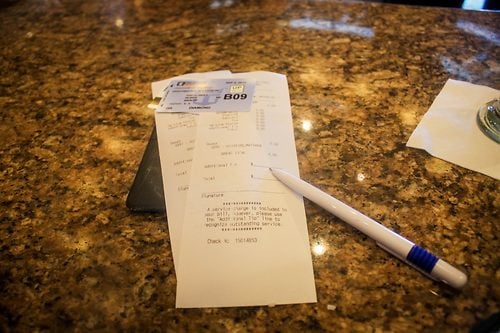 RoyalCaribbeanBlog reader twangster returned home from the transatlantic Allure of the Seas cruise to discover Royal Caribbean's website shows his folio available to view online.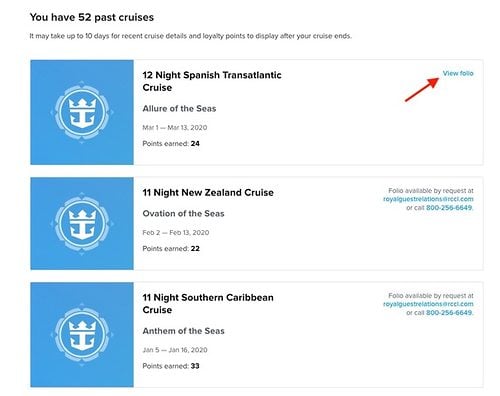 At the end of a cruise, a summary of all charges, credits and purchases is delivered to each guest's stateroom door so guests can take it with them off the ship.  In recent years, the folio has even been emailed to guests.  With this new option, there is a third way of retrieving a summary of onboard spending.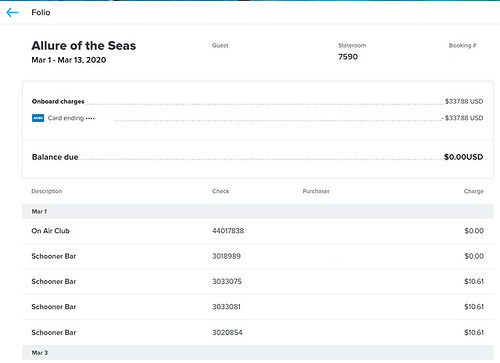 The feature appears to be not available on all sailings yet. In fact, none of my 2020 Royal Caribbean sailings show up with the option to view the folio.
Royal Caribbean has been steadily adding more features to its website, Cruise Planner site and app.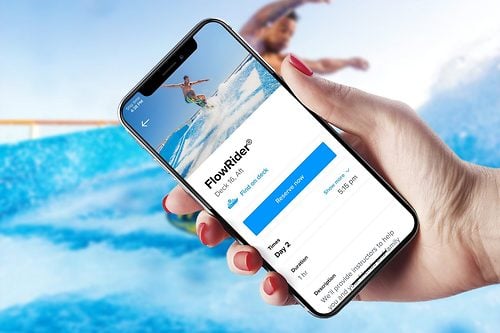 Some recently added new features include the ability to filter for just Kids Sail Free dates, adding custom events to the Cruise Planner, and easier ability to find connecting staterooms.