Cruise Planner Trick: Add custom events to calendar
In:
Royal Caribbean's Cruise Planner site is where you can purchase shore excursions, reserve a drink package or book a spa appointment. It is your one-stop-shop for organizing your upcoming Royal Caribbean cruise, and we have fun tip to make planning your activities a little bit easier.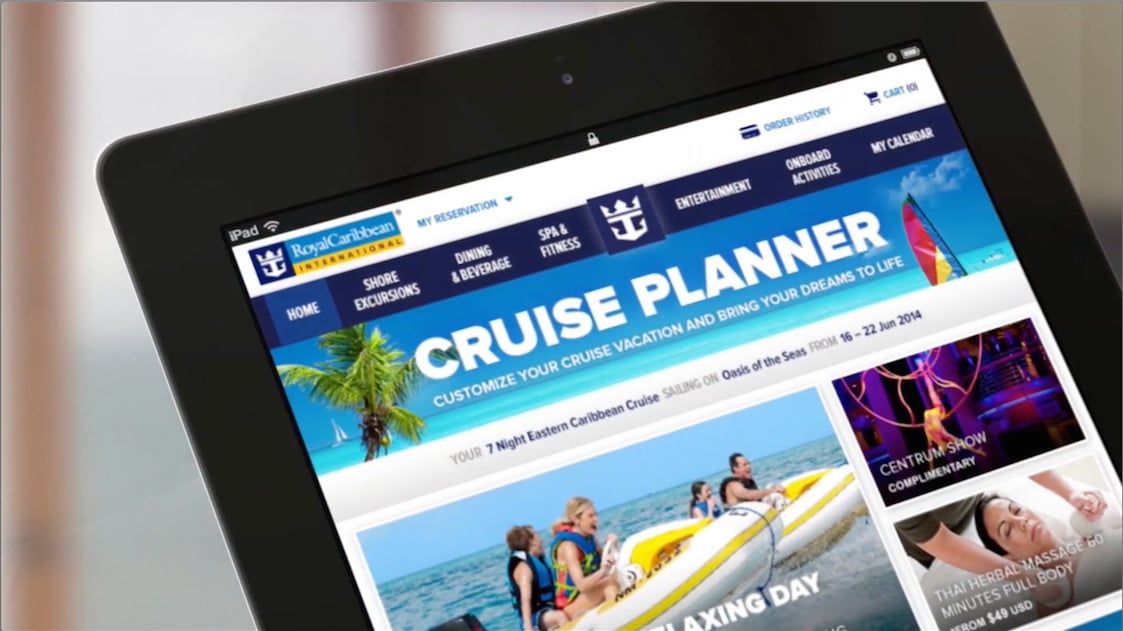 The Cruise Planner offers guests a lesser-known option to add a Personalized Activity, which essentially is a placeholder for any event, activity or meetup you want to put on the schedule for you and your family.
Here is how to add your own Personalized Activity to the calendar for reference later:
1. Log onto the Cruise Planner site.
2. Access your cruise reservation and click My Calendar.
3. Click Add Activity button at the top right corner.

4. Select Personalized Activity from the dropdown menu, and then select which day you want to assign the activity.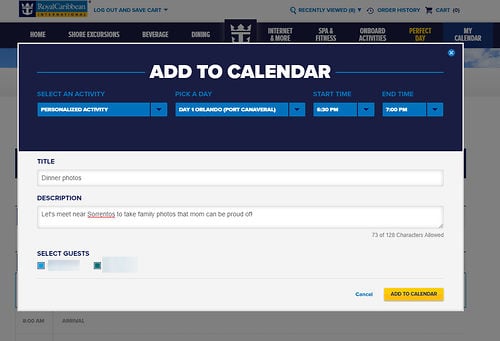 5. You can add an event title, description and define the start and end time of the event.

This tool can be helpful plan special events, meet ups and other family activities.
Thanks to RoyalCaribbeanBlog reader spiralqueen for alerting us to this feature!