In:
Finding all the sailings that qualify for Royal Caribbean's super-popular Kids Sail Free deal just got easier with a recent update to their website that added a Kids Sail Free filter to the cruise search.
RoyalCaribbeanBlog reader FionaMG noticed a new filter that has been added to the site search to quickly narrow the search results to only show sailings that qualify for the Kids Sail Free offer.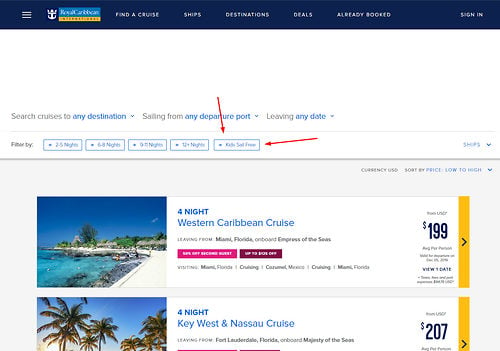 To use the filter, simply go to the "Find A Cruise" option and select it to refine the results shown.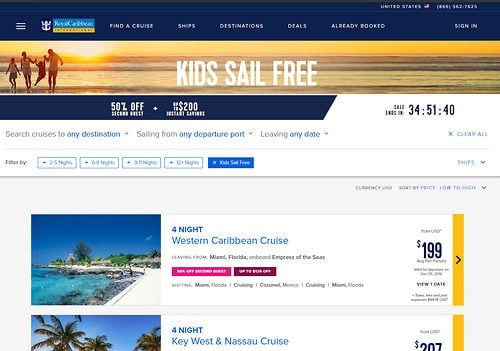 For more details on Kids Sail Free dates, terms and conditions, refer to our Kids Sail Free guide.