In:
Royal Caribbean announced one if its founders passed away over the weekend. Edwin Stephan died November 8. He was 87.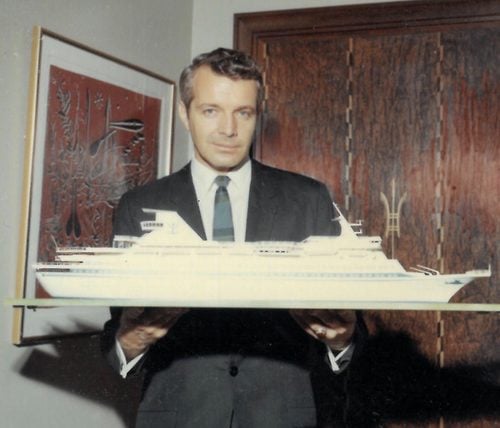 In 1969 Stephan founded the Royal Caribbean Cruise Line, and his contributions helped create the modern cruise industry we know today. Under his leadership in 1970, the company launched Song of Norway, the first ship purpose-built for warm-water cruising. Since that initial voyage, Stephan's fledgling company has grown into the world's second largest cruise line, a multi-billion-dollar global company of six brands, operating 63 ships across seven continents.  
Stephan retired in 2003, when he was vice chairman of the board of directors.
Royal Caribbean announced to celebrate his memory, flags will be flown at half-mast on the cruise line's ships this week.