In:
Happy weekend! It has been a busy week of Royal Caribbean news and events, and we have a look back at everything that happened this week.
In the aftermath of Hurricane Dorian, this week was dominated by the work Royal Caribbean did to help the people of The Bahamas recover as quickly as possible.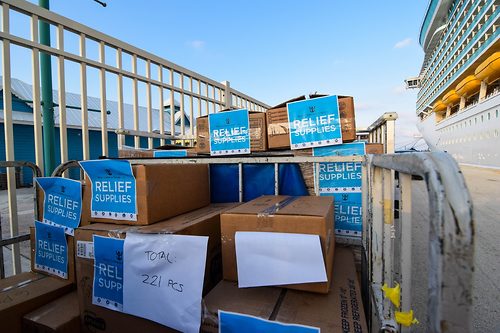 Across many of its cruise ships, Royal Caribbean engaged in an ambitious plan to delivery tens of thousands of meals to people across Grand Bahama Island.
Cruise ships in the area made unscheduled stops in Freeport to deliver meals and supplies to aid agencies so that they could be distributed to people in need.
Royal Caribbean News
Royal Caribbean Blog Podcast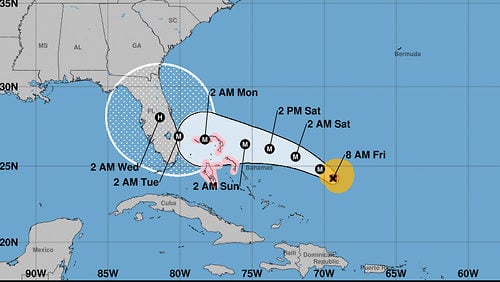 The 318th episode of the Royal Caribbean Blog Podcast is now available, where Matt reflects on how a hurricane disrupted his cruise vacation plans.
Cruising in hurricane season comes with its shares of risks, but for the first time a hurricane interrupted Matt's plans and this week's episode is about sharing lessons learned.
Please feel free to subscribe via iTunes or RSS, and head over to rate and review the podcast on iTunes if you can! We'd appreciate it.
New RCB Video: How much does it cost to go on a Royal Caribbean cruise?
Have you subscribed to the Royal Caribbean Blog YouTube Channel? We share some great videos there regularly, all about taking a Royal Caribbean cruise! This week, we are sharing our latest video — How much does it cost to go on a Royal Caribbean cruise? — and don't forget to subscribe here.
New Royal Caribbean Cruise Compasses
One of the best ways to learn about what sort of events a cruise ship offers is to consult a past Royal Caribbean Cruise Compass. Here is a look at recent Cruise Compasses we have added.
Royal Caribbean Around the Internet
Orlando Sentinel shared the story of a Bahamian Royal Caribbean worker that was reunited with her family after the hurricane.
News4Jax reported on the work Royal Caribbean is doing to sends thousands of meals, supplies to the Bahamas.
Fox 35 reported on Royal Caribbean's work to transport 261 evacuees from Freeport.