In:
Royal Caribbean has released version 1.19.1 of its new smartphone app, which makes the personalized calendar easier to access and the ability for guests to see their location on the Perfect Day at CocoCay map.

The new update makes it easier for guests to use the app to find their way around Royal Caribbean's private destination in the Bahamas.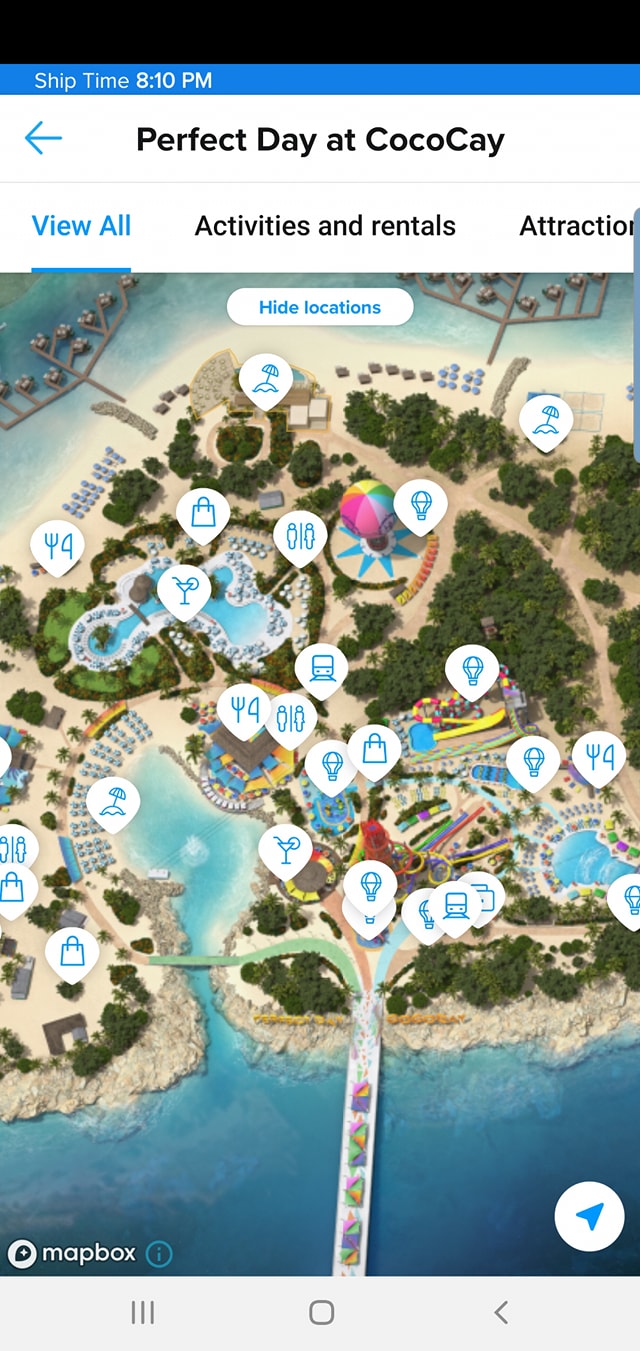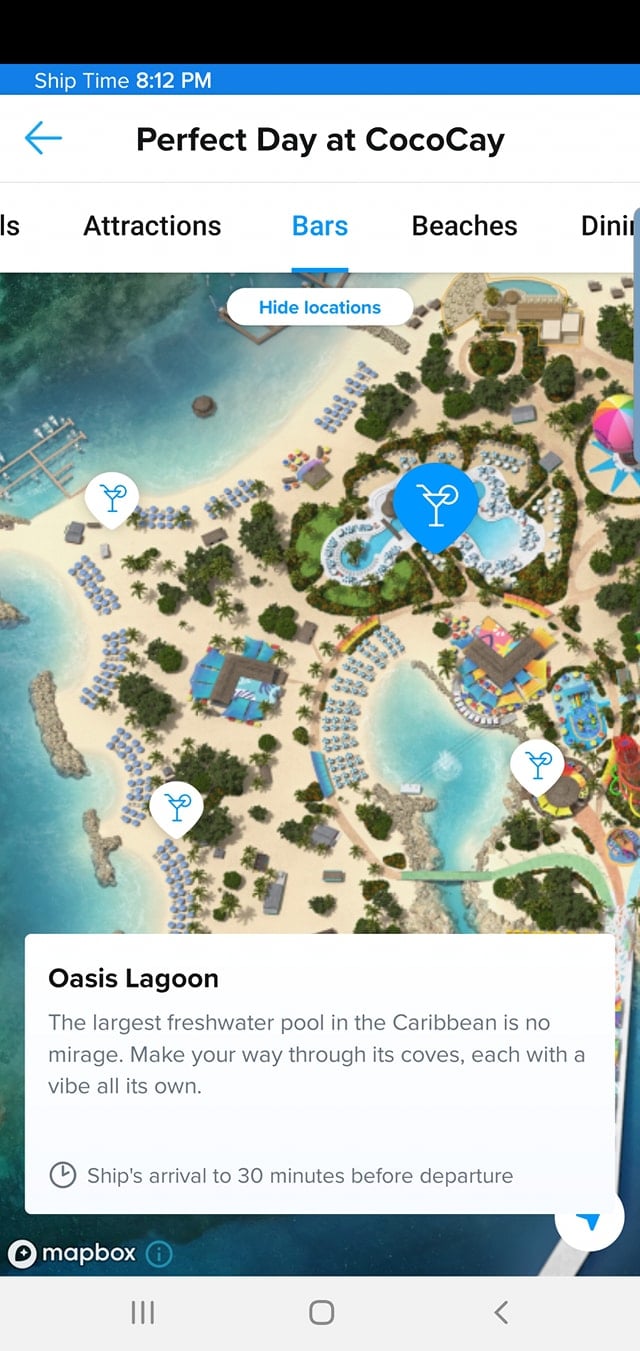 The enablement of location services in the app is important, because it is one possible step towards a goal Royal Caribbean has previously advertised of one day allowing guests to order food or beverages via the app and be subsequently delivered to them (known as the Bring Me program).  That feature is being actively worked on, but the digital team is still taking the necessary steps to ensure that the program meets Royal Caribbean's program goals around guest service, technology and operations. 
It remains to be seen if the cruise line will roll out Bring Me first on a ship, or at a location like Perfect Day at CocoCay.
In addition, the 1.19.1 release made the personalized calendar easier to access.
The app is available on the iTunes App Store and Google Play Store.