In:
Royal Caribbean made big headlines with their recent tech announcement that will usher in a new generation of smart technology to enhance the guest experience. At the heart of this new initiative is a brand new smart phone app that the company has been working on in earnest to provide a seamless experience online.
The new app is packed with features, and we picked our six important ones you should be aware of before using it.
6. Track your luggage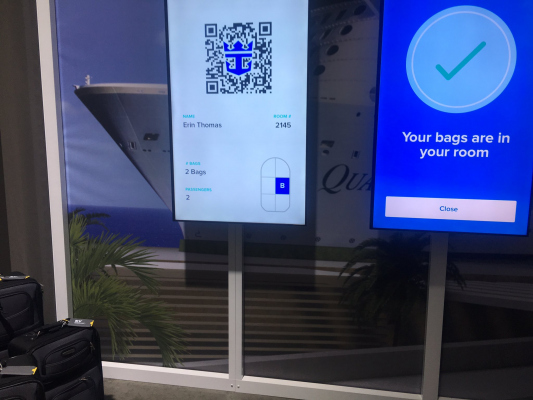 With the new app, guests can see exactly where their luggage is on embarkation day to know precisely when it has been delivered to their stateroom.
This feature means you do not have to play the game of walking back to your room on a number of occasions to see if luggage has been delivered.  Instead, simply open the app and follow the luggage's status, just like you would a package in the mail.
5. Book shore excursions and dining reservations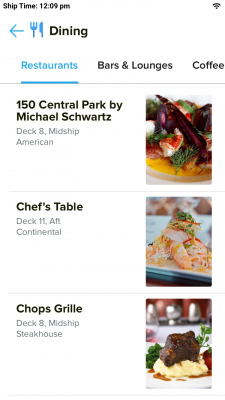 From the palm of your hand, you can manage your shore excursions and dining reservations onboard your Royal Caribbean ship.  This is great for when you are at the pool, breakfast table, or milling about in your stateroom and have your family around to make a decision.  Open the app, select the option you want and you are all set.
The new app means guests can quickly manage their onboard and on shore plans without making a trip to Guest Services, or anywhere else onboard.  This means less lines to wait in, and no restaurant phone extensions to look up.
4. Chat with friends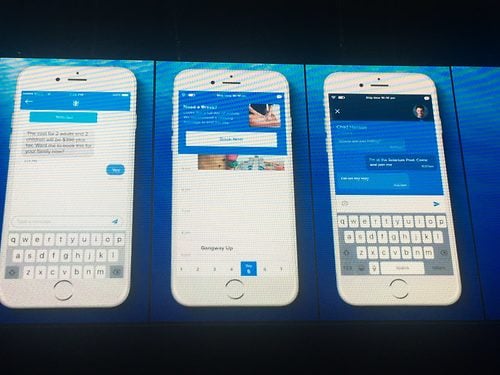 A really common question we get asked is how to stay in contact with friends and family on a Royal Caribbean ship.  The new Royal Caribbean app will allow for easy text communication, and no internet plan is required.
Unlike Royal Caribbean's previous smart phone app, Royal iQ, there is no additional cost to use the texting feature in the app.  This means everyone can easily communicate onboard and synch up.
3. Interactive Cruise Compass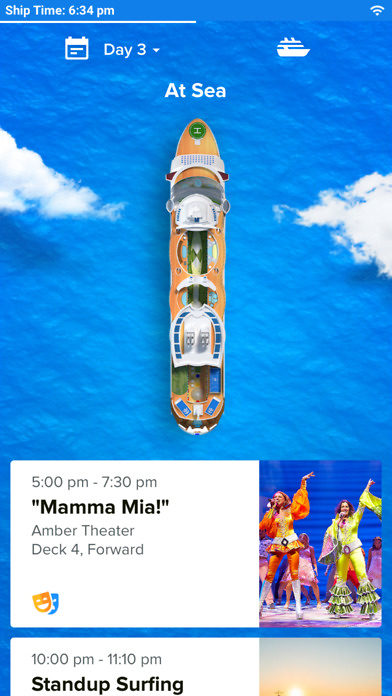 Carrying around a paper copy of all of the events and remembering to pack a highlighter is so twentieth century.  With Royal Caribbean's app, you can easily see what events and activities are occurring onboard.
Moreover, you can add any Cruise Compass entry to your own personal calendar, so you never forget which events you wanted to check out.
2. Board the ship even faster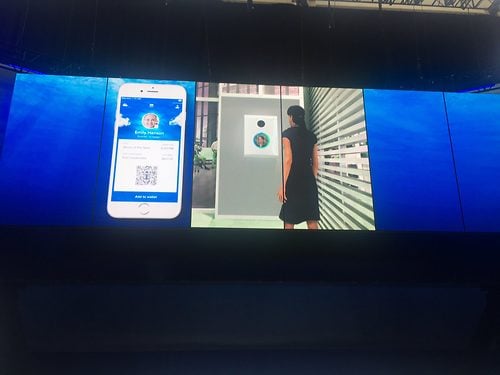 Royal Caribbean wants to streamline the check-in process to the point that it is as simple as walking in.  Forget the forms to fill out, pictures to take, or agents to speak with.  The new app will allow for a "frictionless check-in" that gets you onboard your ship very quickly.
Royal Caribbean is utilizing technologies ranging from facial recognition to RFID tagging to GPS mapping to Bluetooth-enabled beacons to streamline boarding, manage check-ins automatically and improve wayfinding.
This means other than the security check, there are no lines to stand in.
1. Order drinks to delivered to you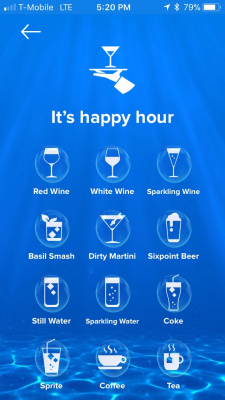 By far the most intriguing feature of the new app is the option to order beverages and have them delivered to wherever you happen to be seated or standing.
You simply order the drink from the app, and the bar staff use software on their end to triangulate your position.  The waiter has a photo of you that you took when you set up the app, so it is easy enough to track you down and deliver your drink.
This means there is no more trying to flag down a waiter, or squirm your way to the bar in hopes of getting an order in among other guests competing to do the same.
Which feature are you most excited about to use? Let us know in the comments below!