Mariner of the Seas Live Blog - Day 1 - Turnaround day
In:
The second leg of our cruise begins today and that means a turnaround day in Miami.
When you do a back to back cruise, you get to stay onboard and then be escorted by Royal Caribbean through the re-boarding process. In my case, I had to actually disembark on my own because I had a meeting to go to in Miami.  As a result, I went down to Guest Services to get my new SeaPass card for the next sailing, along with my consecutive cruiser card.  This would allow me to bypass some of the normal embarkation process later.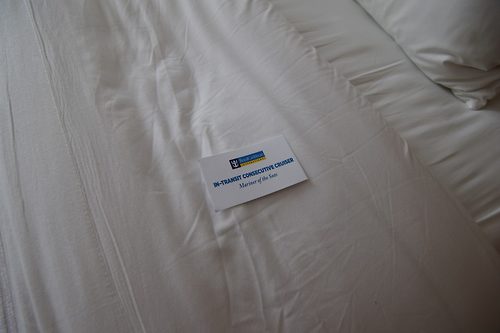 I walked off the ship at around 8am and it was a very smooth process, thanks in part to the efficiency of Terminal A. 
Following my meeting, I returned to Terminal A and was able to bypass the regular check-in process for a special line for those that are doing consecutive cruises.  Shortly thereafter I was back on Mariner of the Seas for my second sailing!
Back on the ship, we celebrated the start of leg two with some drinks at Playmakers.  To my surprise, I evidently forgot to purchase the drink package for this leg, so bought it at the bar.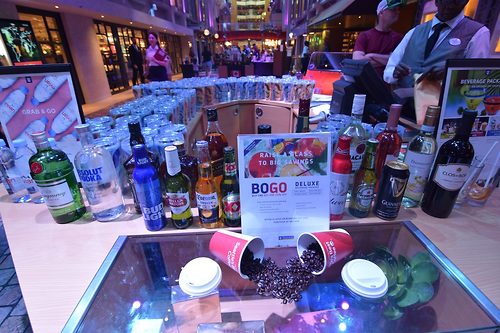 Despite being a consecutive cruiser, there is still a lot to do on embarkation day.  We started off at the pool to take advantage of the lower crowds, but then had to still check-in for Adventure Ocean and arrange our dining plans.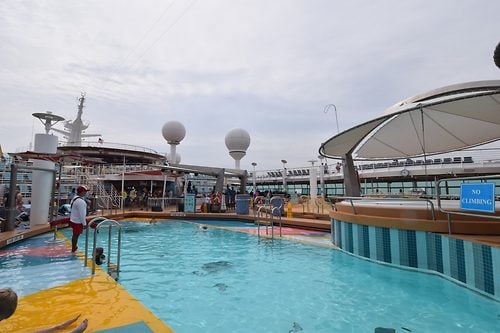 We had lunch at Playmakers, which took a bit longer than I thought it would. Nonetheless, the food was great and I really enjoyed the nachos and chicken sandwich.
Muster drill came and went and it was time to sail away…again!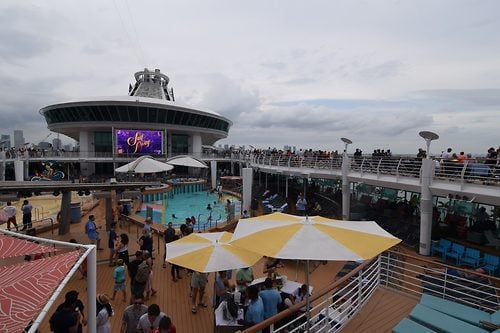 A few of us headed down the Bamboo Lounge for some drinks and I decided to try out the small plates on the menu.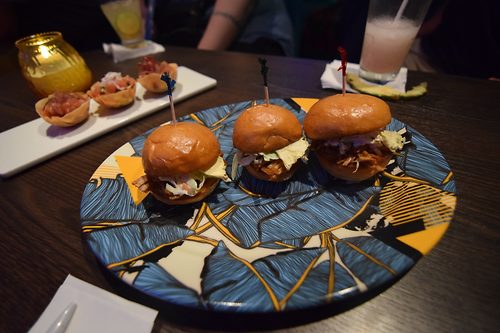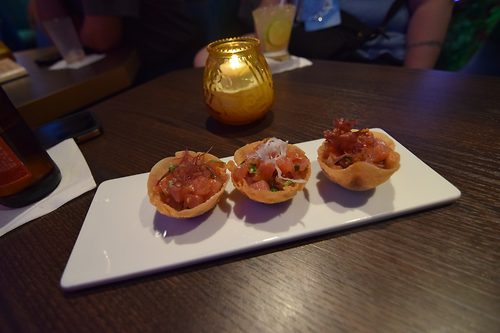 As a sushi fan, the ahi tuna was my favorite, but the pork sliders were highly rated.
For dinner we decided to keep it casual tonight and hit up the Windjammer. Great spread and they always have my favorite, which is Indian curry.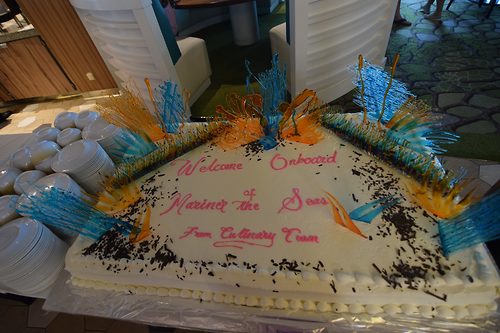 After dinner, we played love music movie trivia (obviously my wheelhouse) and then hit up the Pub for some drinks and Jenga! A fun time was had by all, especially Michael Poole.