In:
Happy Sunday! Temperatures may be dropping, but there is plenty of Royal Caribbean news to share.  This is your weekly summary of all the Royal Caribbean news from this past week, perfectly fitted for your consumption.
It was a busy news week for Royal Caribbean, beginning with a major announcement early in the week with 2019-2020 deployments.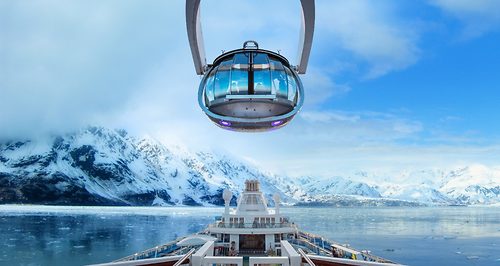 Royal Caribbean teased for a few days its big announcement, and then revealed a number of deployment changes coming.  This includes Ovation of the Seas offering cruises to Alaska, moving of Harmony of the Seas to Port Canaveral, and short cruises on a pair of Voyager class ships.
The newly announced itineraries will go on sale over the next few weeks, with the remaining 2019-2020 sailings to be announced sometime next year.
Royal Caribbean News
Royal Caribbean Podcast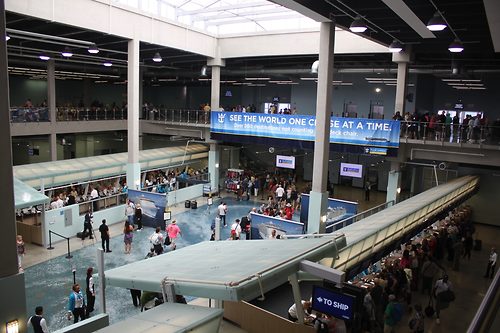 The 223rd episode of the Royal Caribbean Blog Podcast is now available, which talks about cruising from Port Everglades.
In this episode, Matt talks about how to get to the terminal, parking, and everything you should know if you are cruising from Fort Lauderdale.
Please feel free to subscribe via iTunes or RSS, and head over to rate and review the podcast on iTunes if you can! We'd appreciate it.
Royal Caribbean Around the Internet
Cruise Radio released a new podcast that talks about Royal Caribbean's tech announcement.
Cruise Critic reported the new Port Tampa Bay terminal is open and ready to accomodate Royal Caribbean ships.
Cruise and Ferry has a look at the cruise line bartenders competing in Bacardi's cocktail competition.
TheStreet has Jim Cramer's takeaways from Royal Caribbean's third quarter earnings.
Cruise Habit covered Royal Caribbean's tech announcement.