In:
Today was our last day of the cruise, a sea day as we head back to Tampa, FL. I spent most of the morning working on the Cuba blog post from yesterday. I really enjoyed reflecting on my day and everything I saw. Today was our last day on board and my plans for today were to do nothing!
From 10am – 1pm they have their sea day brunch in the main dining room. On sea days, Empress of the Seas does a very large brunch with free bloody mary's or mimosa. You will see some classic breakfast items and some things you likely never had before.
I went with a beef burrito and bacon, which both were great. My friend Nick got a waffle and cake for dessert but I was too full. We sat here for a while just talking and enjoying our drinks.
While walking back to my cabin from brunch I came across the captain's corner in the centrum. This is a Q&A session with the guests and the Captain. I've always enjoyed these and usually learn something new every time.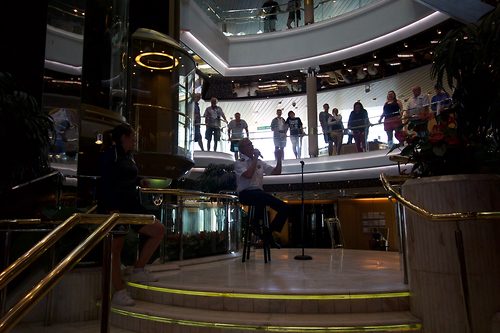 I spent some time just exploring the open decks and relaxing. I did go up to the pool deck but I just wasn't in the mood to lay out there today. Usually not like me, but I think I was so focused on reflecting from the day before still.
Around 2pm I decided it was time for another snack in the Windjammer. They were closing down from lunch, so the sections were a little limited. That's okay; I think we had plenty of food at brunch!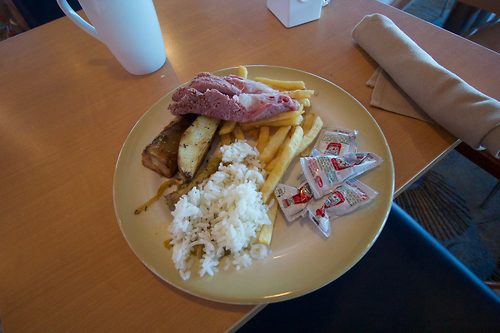 After lunch I decided to take a little nap. I usually don't take naps on vacation, but I was pretty tired after the Windjammer. It's crazy how that always happens…
Dinner tonight was back in the main dining room. For those of you catching on today's theme is food! They had a show tonight; the Vegas themed show the created for Empress. I saw it last year and really loved it, but didn't feel like going to see it again.
For the main course, I had the pork roast and we ordered shrimp mac-n-cheese to share on the table. I thought both were excellent and it was fun ordering different items than I would usually try. Also, Empress has some unique dinner menus that you won't find across the fleet.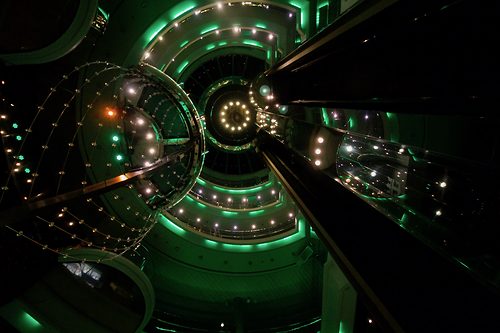 After dinner I went into boleros and they had the orchestra playing. They were outstanding to listen to. It almost reminded me being at Jazz on 4 on Oasis class ships.
Disembarkation
Since I live ½ a mile away form the terminal I thought I'd just relax on board all morning and get off at last call. They are usually calling the last group around 9:15am-9:30am. However, this morning they had a major delay getting off the ship through customs. I didn't exit the ships until 10:30am, and it took an hour to get through the customs line. I never really figured out why the process was so backed up, but perhaps it's a Cuba sailing thing. For those wondering I did walk home and it took me 10 minutes.
Thanks for following along on this quick four day cruise to Key West and Cuba. I had a lot of fun sharing and I hope you enjoyed also. Now I must go pack as my next cruise is in two day! That's right, I'll be bringing you another live blog starting Friday on Enchantment of the Seas. See you soon!