In:
Royal Caribbean guests in the market for an unlimited alcohol package and internet access will want to take notice of a new option Royal Caribbean has added.
The Deluxe Drink Package and Voom One Device offers guests the deluxe beverage unlimited alcohol package and a one-device Voom plan in one combo.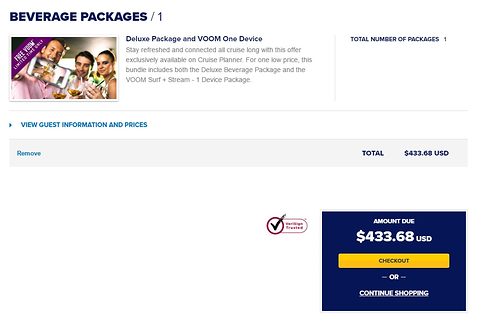 The cost of this package is listed at $54 per guest, per day. Compared to buying the two options separately, there are potential savings to the guest.
Here is an example for what each would individually cost for a 7-night cruise on Harmony of the Seas.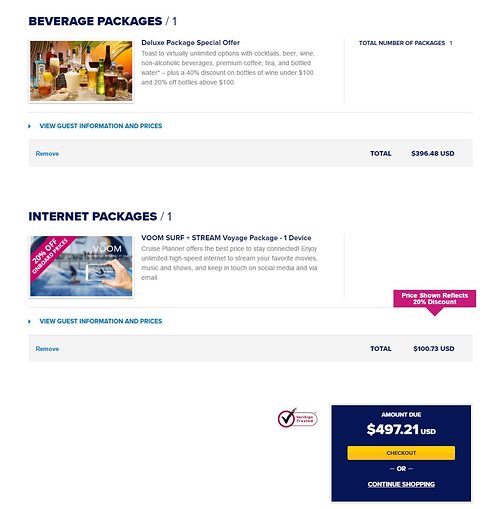 This "Sip and Stream" combo package has appeared in the past but has also disappeared quite quickly.  If you are interested in it, our advice is to book it immediately.  Keep in mind that Cruise Planner purchases are able to be canceled prior to the start of the cruise.