Live blogging from Majesty of the Seas - Preamble
In:
Hi Royal Caribbean Blog fans, it is Michael Poole here again for another live blog coming from Majesty of the Seas. If you recall, I did a live blog on Majesty of the Seas in October of 2015 - let that hold you over until I set sail this weekend.
This is such a unique cruise for me, because Majesty of the Seas sails 3 and 4 days cruises. As you know, these are quick Bahamas getaways and I really enjoy them. However, on this cruise I'm actually staying on board for three consecutive sailings. The first leg is 3 days, then 4 days, and ending with another 3-day weekend cruise.
Why I booked this sailing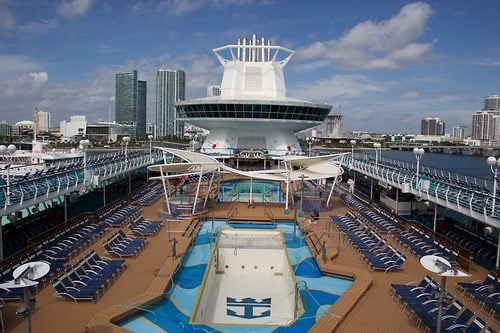 I booked the first sailing (1/13) with a friend of mine sharing a cabin for a great rate. Who does not enjoy a nice weekend getaway to the Bahamas. As time got closer, I started looking at my vacation time and thought to myself, "Why don't I book the 4-day sailing after to have a back-to-back cruise?"
So I booked the next sailing solo and could not be more excited to have a longer cruise. About a month ago, I talked to my friend who is sailing with me on the first cruise about the 1/20 weekend cruise. He is a casino VIP and was actually able to get that cruise free under his recent casino play.
So, very long story short, I will be on 3 sailings for a total of 10 days!
Cabin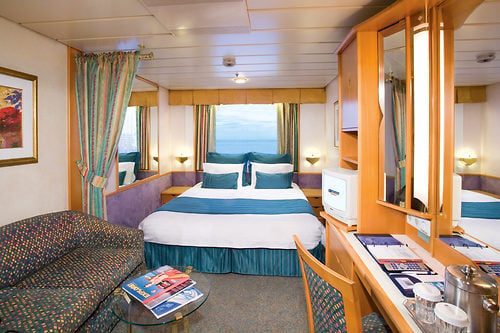 Well, I suppose the only negative part of having 3 cruises in a row, is that I'm in a different cabin every sailing. I tried to upgrade my leg 2 – 4 day solo cruise to the same cabin but the cost was too much for me going solo. I've changed cabins on back-to-back sailings before and the crew actually moves everything for you. In fact, they tell you to leave everything on hangers and they move it into the next closet for you. I would recommend just talking with both cabin attendants prior to the change. 
Cruise 1 Deck 9 in a Superior Ocean View Stateroom - #9500
Cruise 2 Deck 4 Inside Stateroom (solo cruise) - #4565
Cruise 3 Deck 9 in a Superior Ocean View Stateroom - #9582 
Itinerary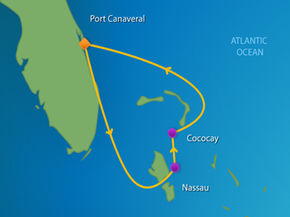 All 3 sailings are going to the same places, so I will have 3 trips to Nassau, Bahamas and 3 "planned" trips to Royal Caribbean's private island Coco Cay. I say "planned trips", because usually in the winter months, they tend to miss stopping at Coco Cay more due to high wind.
I will also have 1 sea day on my 4 day sailing which is leg 2 Monday – Friday. My plans in Nassau are to visit my favorite local pub and enjoy some beach time at Junkanoo beach. For Coco Cay, just enjoy the private island and relax in the sun and explore the backside of the island where you can find the new floating bar. 
Drink Package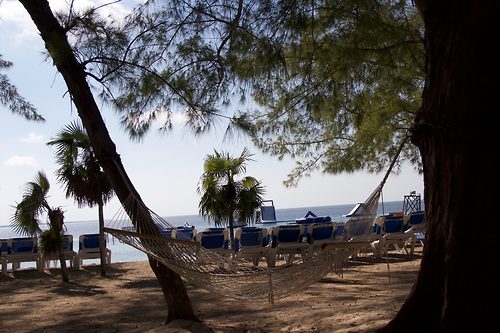 If you have followed my live blogs before you know I usually purchase the drink package, as I find it a great value. However, after thinking about the cost of 10 days and actually drinking that much for 10 straight days – I'm not getting the package. I have pre-purchased a bottle of rum with the new in-cabin bottle service for leg 1, which was $40. I will also be carrying on six bottles of wine, likely 3 reds and 3 bottles of champagne. Royal Caribbean allows each guest to carry on 2 bottles per cabin and since I'm on 3 sailings, I can carry up to 6 bottles. 
I look forward to taking you along with me over the next ten days. This will be such a different experience for me, so it should be a great live blog. Have you ever sailed on Majesty of the Seas?